Monday

Closed

Tuesday

9:00 a.m. - 5:00 p.m.

Wednesday

9:00 a.m. - 5:00 p.m.

Thursday

9:00 a.m. - 5:00 p.m.

Friday

9:00 a.m. - 5:00 p.m.

Saturday

9:00 a.m. - 5:00 p.m.

Sunday

Closed
What are buckets, piggins, firkins, and hogsheads? Ask a cooper. Watch coopers transform flat boards into precisely shaped staves and join them — all by eye — into barrels of these oddly-named sizes.
DIY-ers & Makers Itinerary
See the time before power tools and meet our world-class artisans in the Historic Trades. Must see for DIY and makers of all ages!
Learn More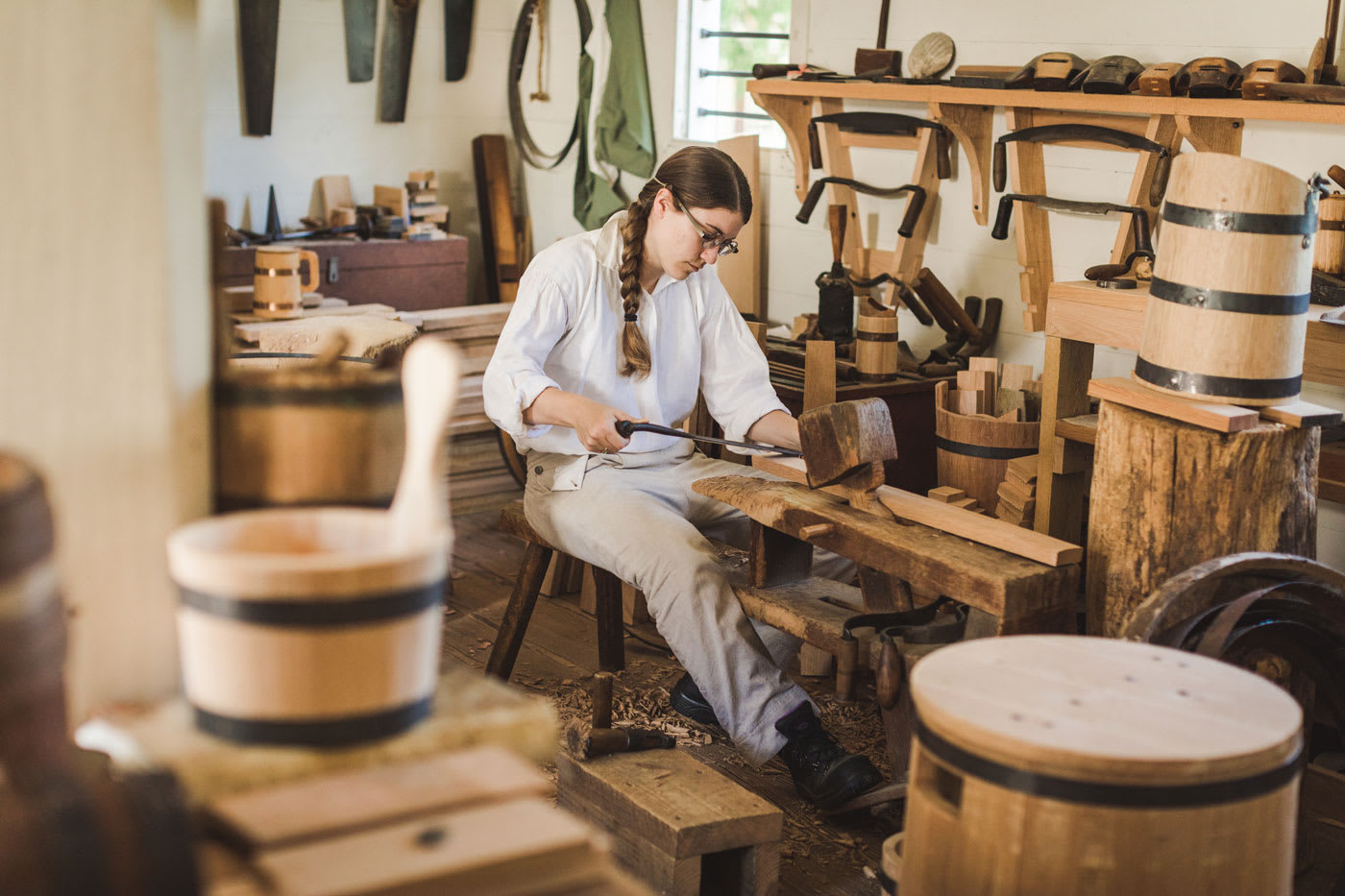 Make a Meaningful Gift!
Since The Colonial Williamsburg Foundation does not receive state or federal funding, your gift today will have a large impact. We can only keep this special place alive thanks to the generosity of individual donors like you. Big or small, your contribution means so much to us.
Historic Trades
Discover craftsmanship in more than 20 trades, where modern-day practitioners use 18th-century tools and techniques to apprentice in — and eventually master — blacksmithing, woodworking or gunsmithing, just to name a few.
View All