Colonial Williamsburg relies on talented individuals to provide and support exceptional guest experiences and fulfill our mission, that the future may learn from the past, across our Historic Area, world-class Resorts, fine dining establishments, and Art Museums
For a limited time, we're offering $500-$1500 hiring bonuses to Colonial Williamsburg Company full time Hospitality positions* — those positions in our hotels and restaurants.
Browse Job Listings
Click on the links below based on the type of job you're searching for. Foundation Jobs will take you to jobs in the Historic Area. Hospitality Jobs include hotel roles and Food & Dining includes jobs in our taverns and restaurants.
COVID Vaccination Requirement
In order to safeguard the health and safety of our employees, guests, and broader community, Colonial Williamsburg requires that all employees are required to have completed receiving their COVID-19 vaccinations. "Completed receiving" means having received two doses of either the Moderna or Pfizer vaccines or one dose of the Johnson & Johnson vaccine. This policy is a condition of employment and requires proof of vaccination(s).
The Colonial Williamsburg Foundation
Located in Williamsburg, Va., we are a not-for-profit educational institution that operates the world's largest living history museum. In our Historic Area we tell the inspiring stories of our nation's founding men and women on the eve of the Revolution. We also offer our guests 21st-century comforts and conveniences with classic American style. Our distinctive hotel properties, our taverns and restaurants, our retail shops help make the most out of our guests' visits while providing support for our educational mission. To learn more about Colonial Williamsburg's history, mission, values, and initiatives, please click on Learn More.
Learn More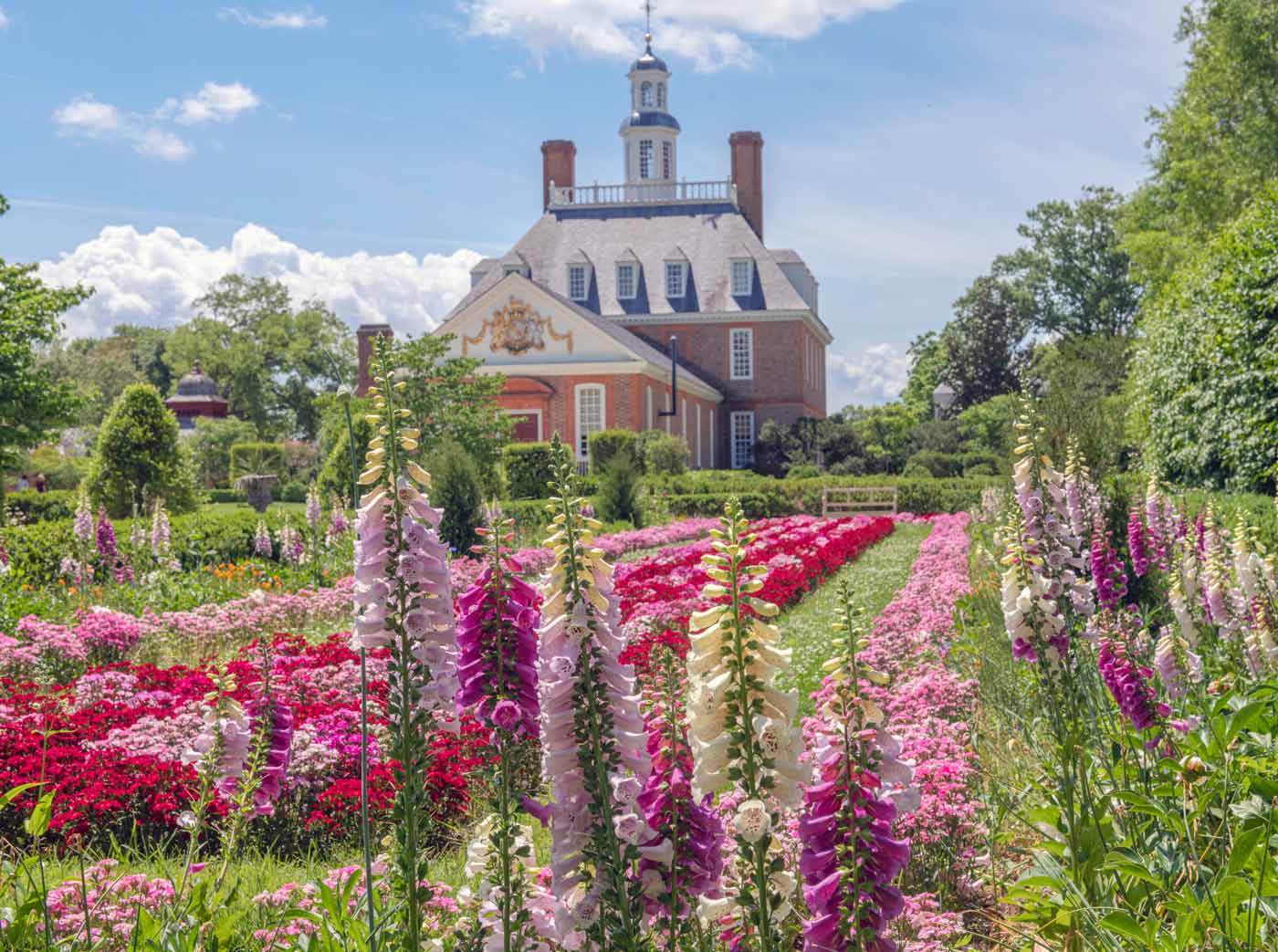 Colonial Williamsburg provides employment in a beautiful historic setting and offers a broad array of valuable benefits that can be an important component of your total compensation. If you become eligible, these benefits enhance the financial security for you and your family while you are working and after you retire.
The Foundation pays the entire cost of coverage under many core benefit programs, including the Foundation's pension plan, long-term disability, basic life insurance, accidental death and dismemberment insurance, group travel accident insurance, sick pay, vacation, and holiday pay. The Foundation also matches a portion of your contributions should you participate in the 401(k) plan.
If you become eligible as a Colonial Williamsburg employee, you also have an opportunity to participate in enhanced benefits: health insurance, supplemental life insurance, the vision plan, and medical and dependent care flexible spending accounts. The Foundation pays a large percentage of the cost of healthcare coverage for eligible employees and their dependents.
As an employee of Colonial Williamsburg, you may also be eligible for Revolutionary Rewards & Discounts, such as discounted admission tickets, passes, and exhibits, as well as discounts on hotels, restaurants, spa, golf, retail, and more.
For additional benefits information
Equal Opportunity Employer
Public TIF Machine Readable Anthem Files
Contact Us
Equal Opportunity Employer
Public TIF Machine Readable Anthem Files