Meet Our Nation Builders
Nation Builders portray real historic figures associated with 18th-century Williamsburg who made significant contributions to the American story. Meet a Nation Builder during your visit who helped shape their time, and whose legacy continues to influence and inspire American ideals.
By African American Hands Self-Guided Tour
Take a self-guided tour of the Art Museums of Colonial Williamsburg. Use this resource to learn more about artworks in our collections and the African Americans who created them.
Get Started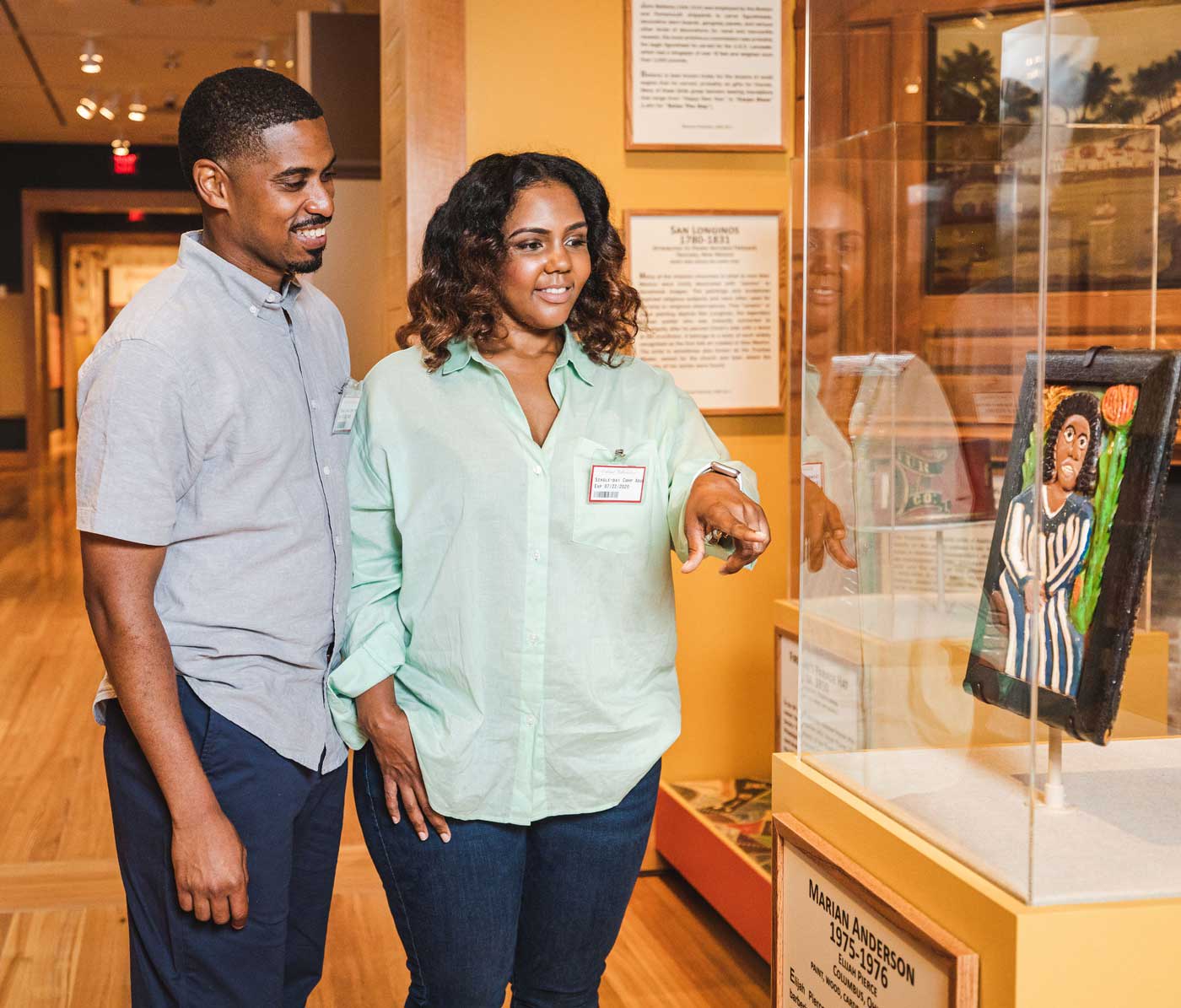 Black History Month
More than half of 18th-century Williamsburg residents were African American. Join us every February for Black History Month and discover their untold stories of those who lived, loved, and strove to create a better future.
Learn More