Camera-ready opportunities abound at Colonial Williamsburg
It's a truth supported by millions of pictures tucked in scrapbooks, hanging on walls and stored in devices around the world: Colonial Williamsburg is photogenic. The largest outdoor museum in the world and two world-class art museums make beautiful backdrops for your family photos, Facebook selfies, and Instagram stories.

We've asked you for your favorite photo spots and the results are in! During your next visit, be sure to stop and collect reminders of your memories in these particularly photogenic opportunities.
1. WITH HISTORIC SITES
There's no doubt our sites are worth capturing. Take a tour of the Courthouse that served the Williamsburg community for more than 160 years or the Capitol building where Virginia declared independence from Great Britain, then capture a picture of your family with these iconic places.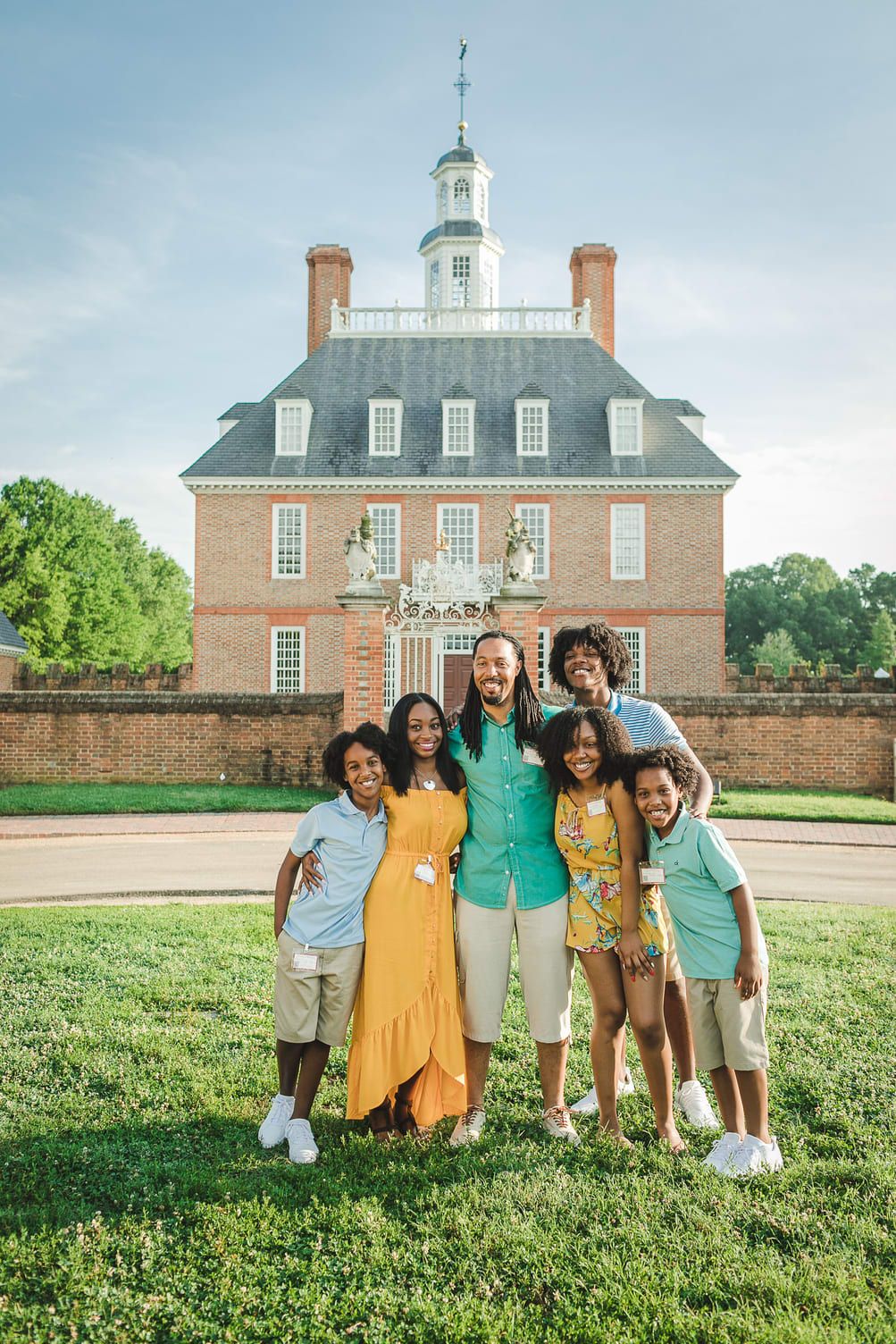 2. IN THE PALACE GARDENS
Use your admission ticket to dip behind the Palace walls for shots among the iconic arbor trees, in the picturesque brick cutout, or by the canal.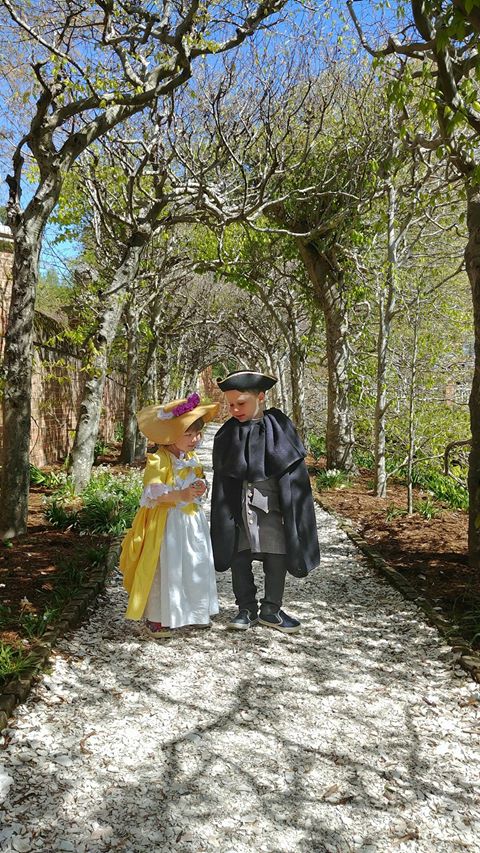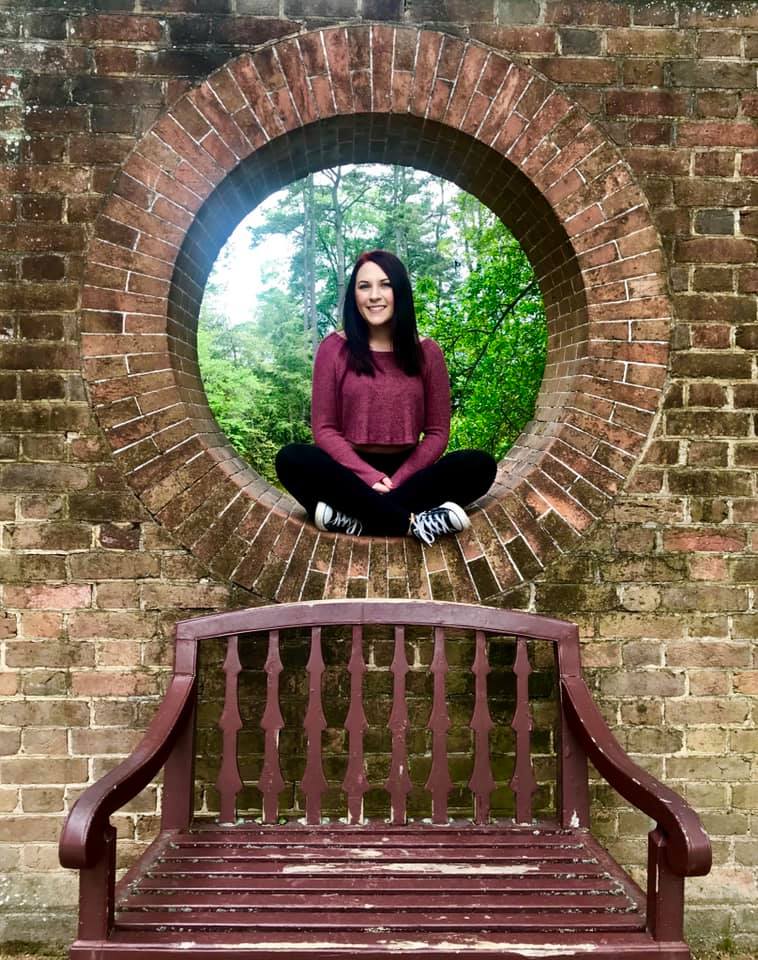 3. AT THE ART MUSEUMS
The newly expanded Art Museums of Colonial Williamsburg include beautiful vistas and balconies for a masterpiece of a family portrait. Take a selfie with the new picturesque gardens and entrance, in the natural-light-soaked café, or from across the balcony before you explore the exhibitions together.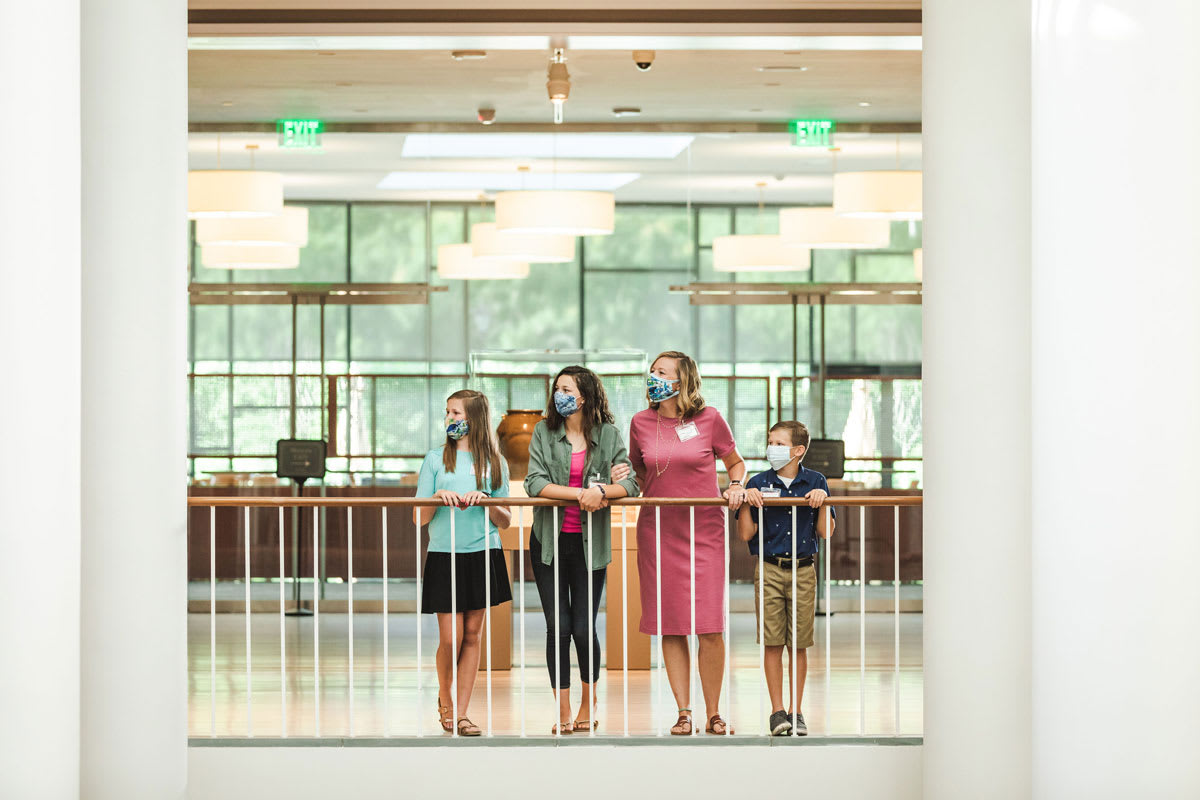 4. UNDER THE COMPTON OAK
As the Largest Known Compton Oak in the U.S., this majestic star of our ArbNet Level II Arboretum is sure to provide the perfect backdrop for a beautiful image.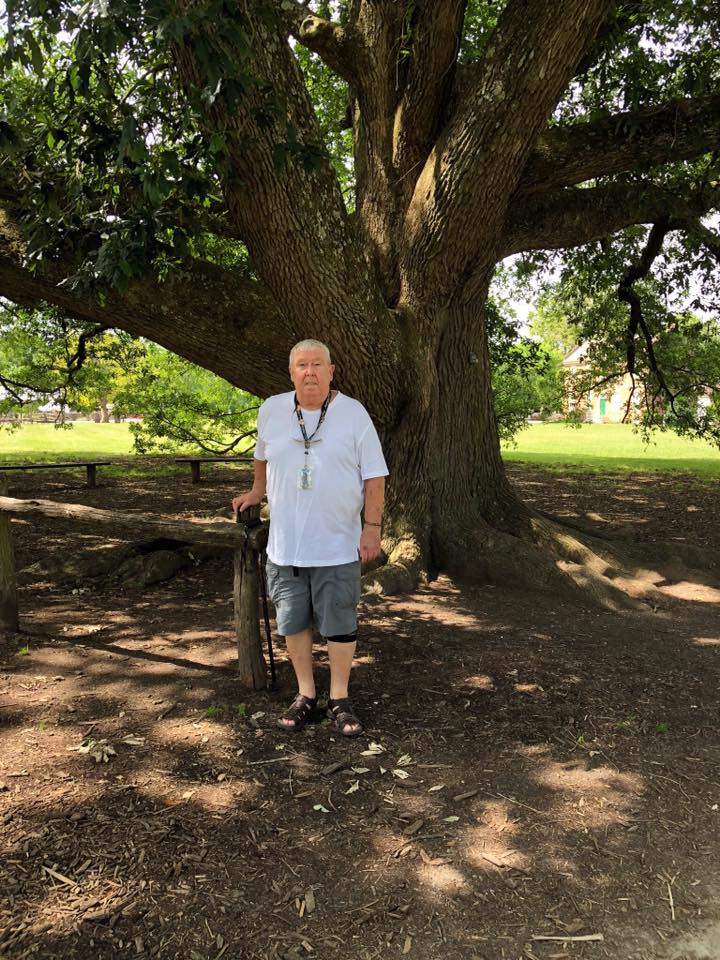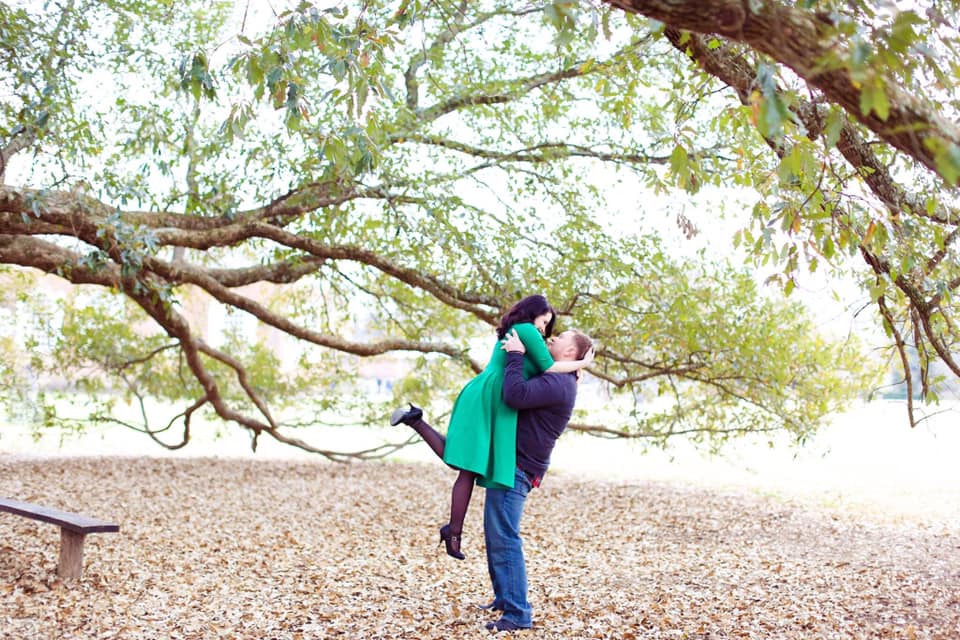 5. WITH OUR INTERPRETERS
These shots will take a little extra creativity, as we ask that you maintain 6 feet of social distance with our interpreters. Just ask and we are happy to oblige with a smile, curtsy, or tip of the hat. Save these memories with our tradespeople, Nation Builders, or anyone in costume who you encounter!
A reminder that our staff will be wearing face coverings. For guests, they are required indoors and highly encouraged outdoors.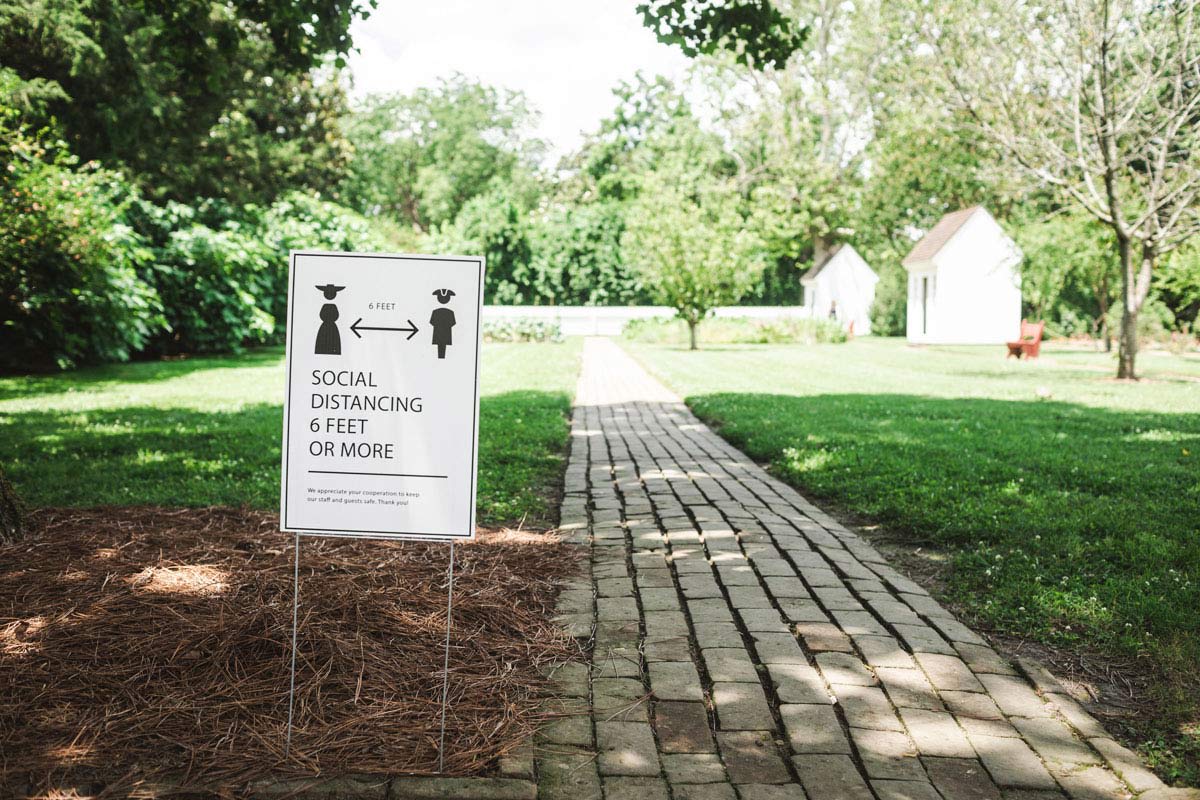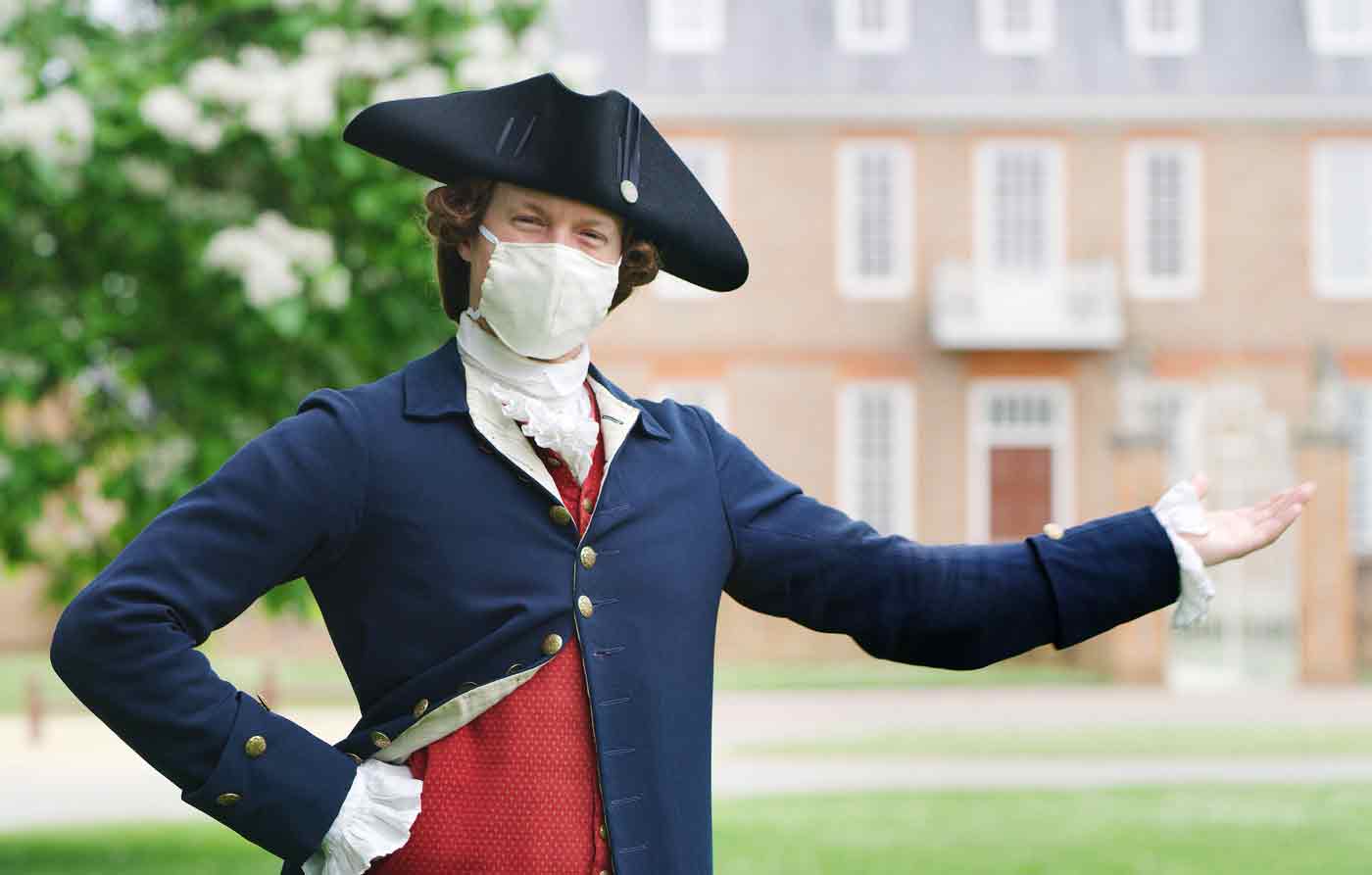 6. ON THE PALACE GREEN
The long Palace Green, backed by the Governor's Palace, makes for a dramatic background. Portraits here are a must, whether you're with your boo, your pooch or your family.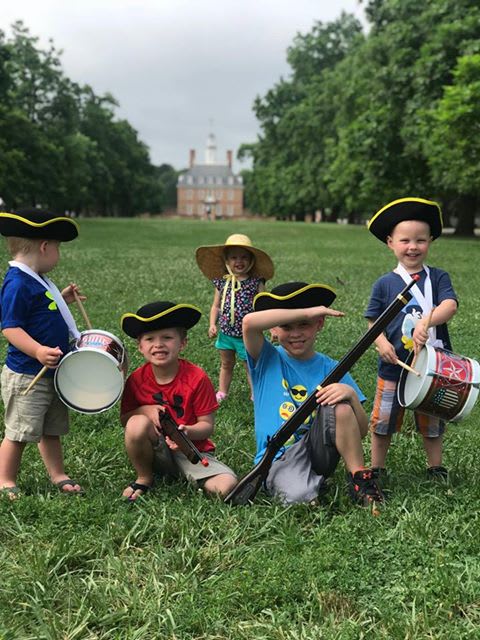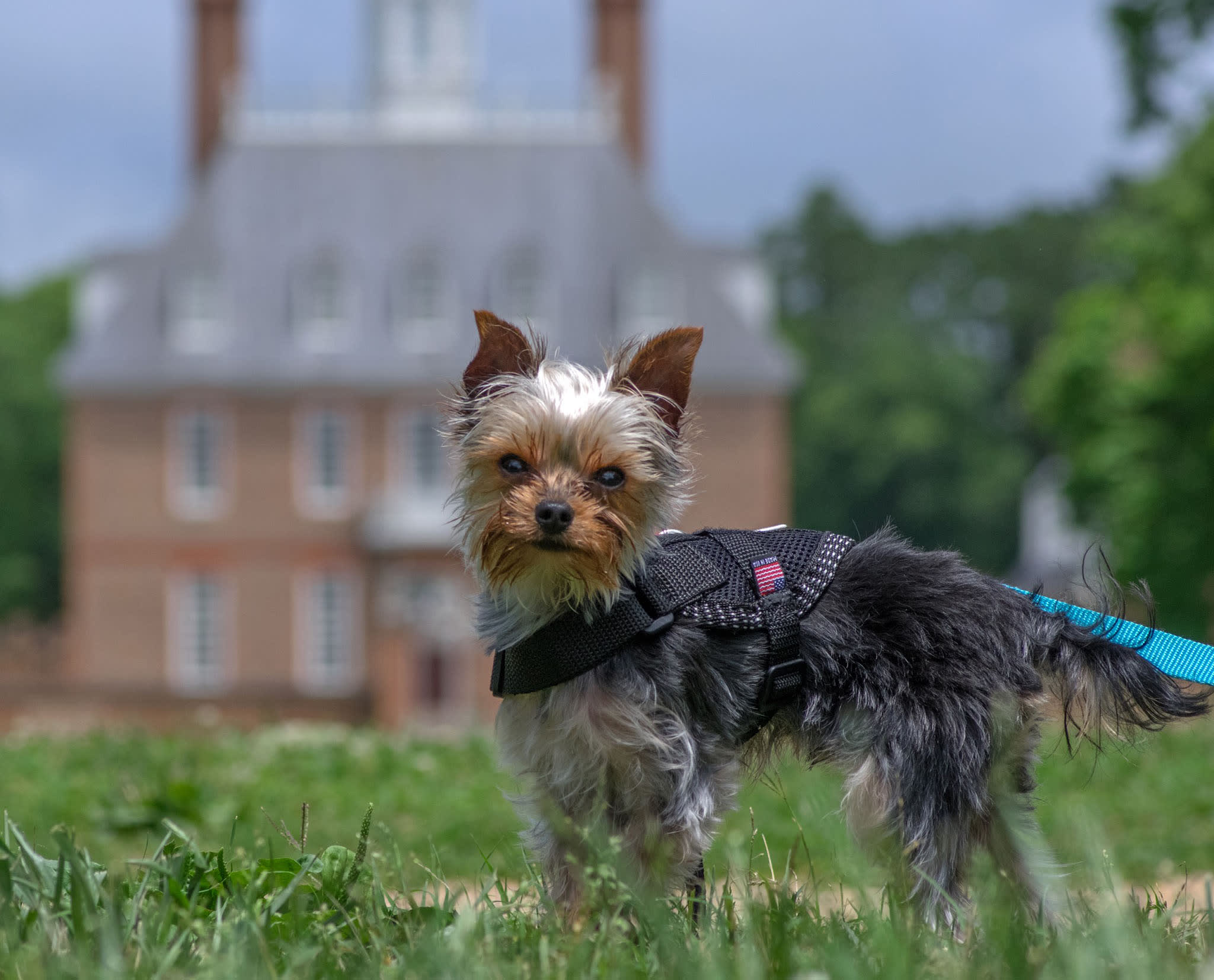 One follower's story about this spot stood out a little extra. We think you'll see why: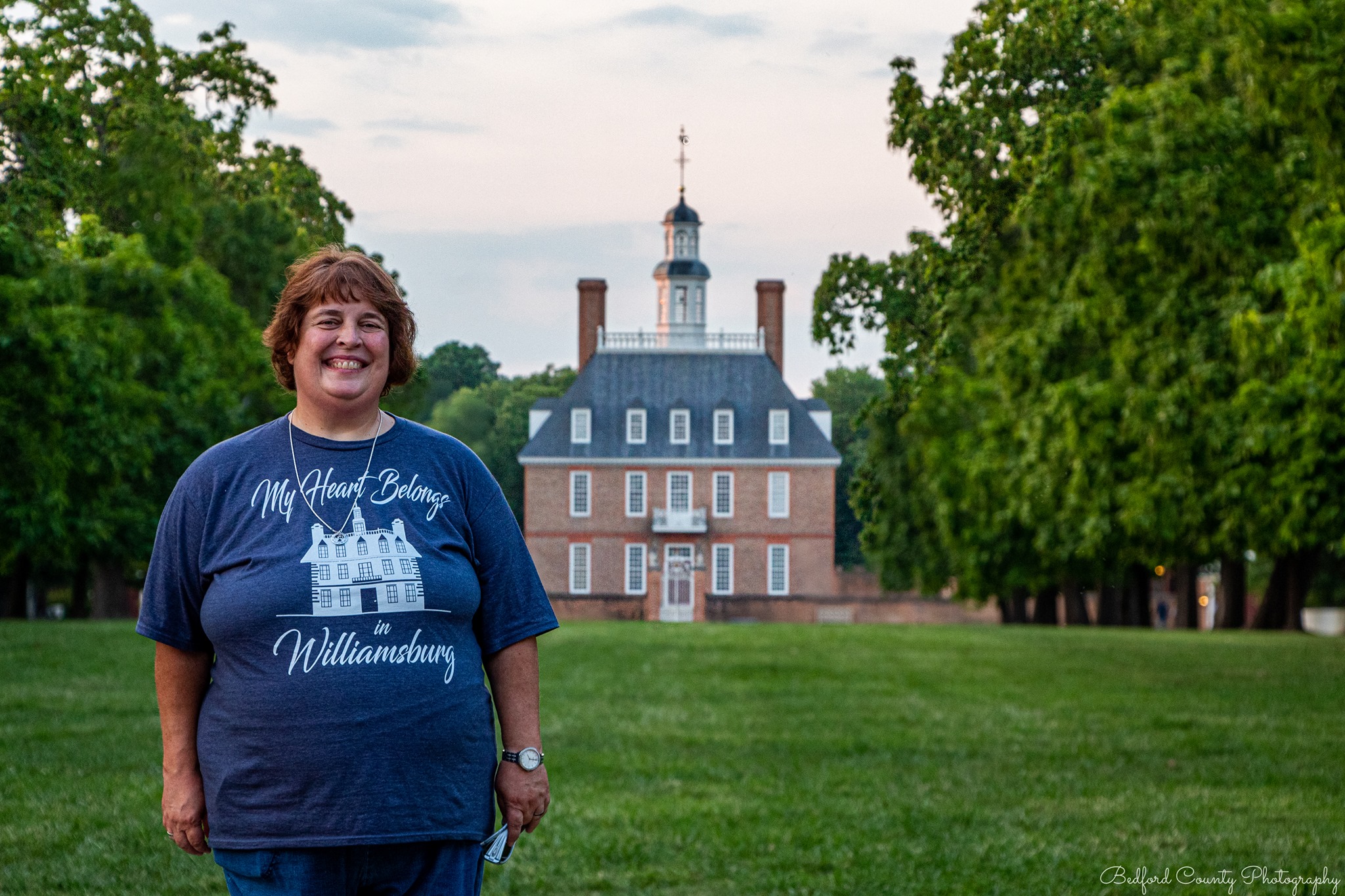 "Everyone loves taking pictures with the Governor's Palace, but we have our own spot. Since we love CW so much, I gave my wife a necklace with the latitude and longitude of a spot on the sidewalk on DoG Street with the Palace in the background for our 23rd anniversary. So now we make sure to get her picture there on each trip."

— Chris
7. WITH YOUR FAVORITE SIGN
Let one of our signs caption your shot, whether it's simply the Colonial Williamsburg logo as you stop at the Visitors Center, or a hand-painted sign with language that gives you.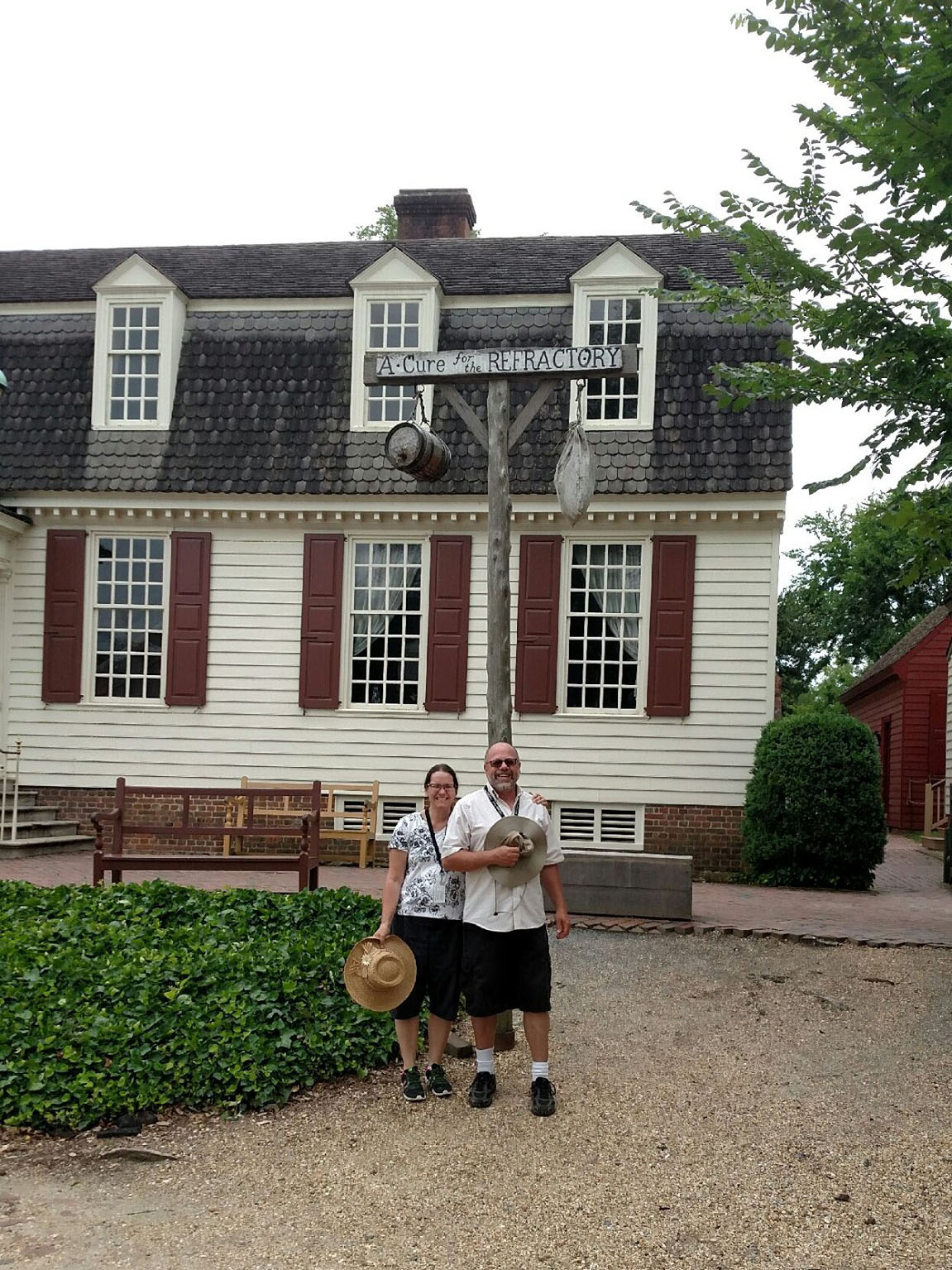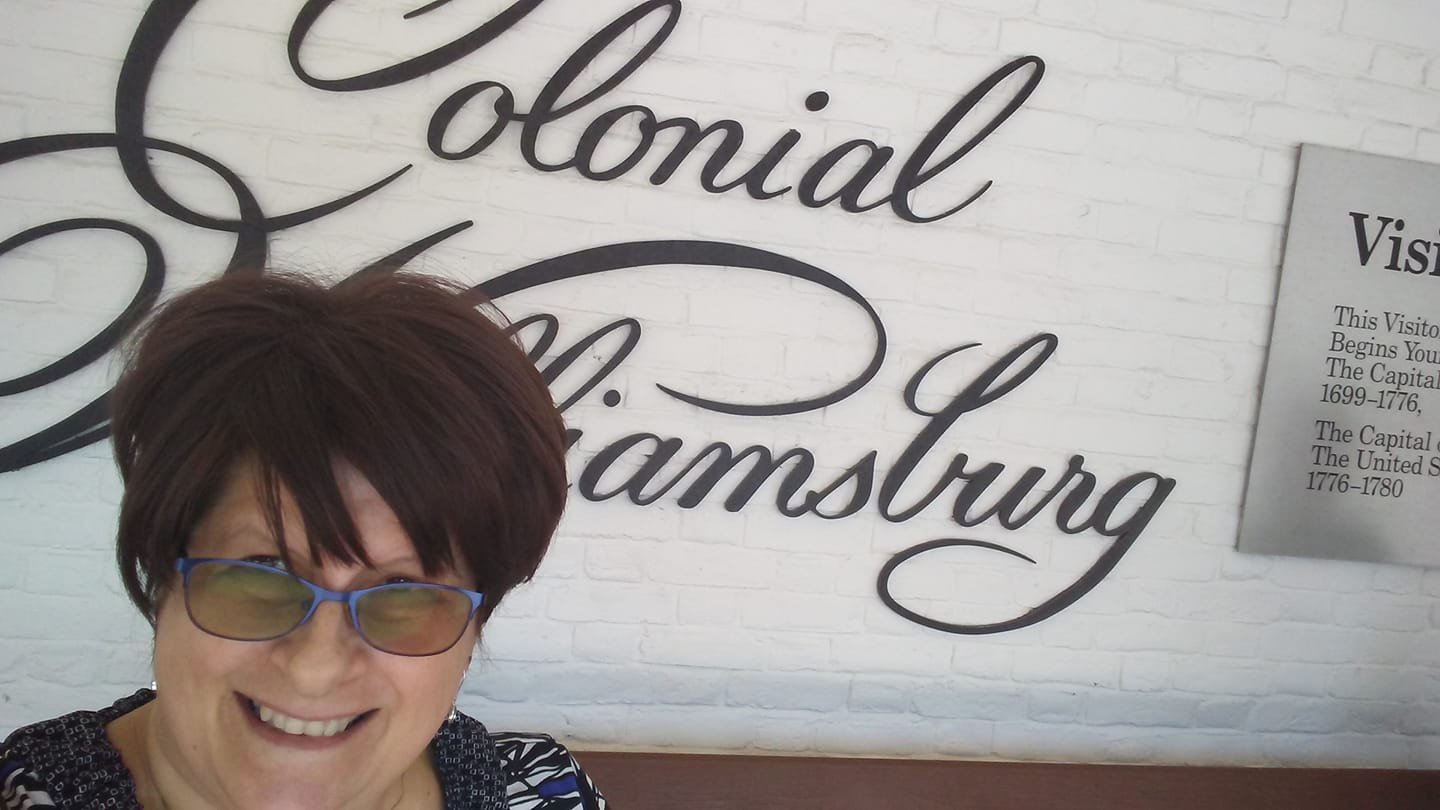 8. IN COSTUME
Colonial Williamsburg is transportive, but wait until you dress the part! A simple tri-corn hat or bonnet can put you in the 18th-century spirit, or a full costume for the complete immersive experience.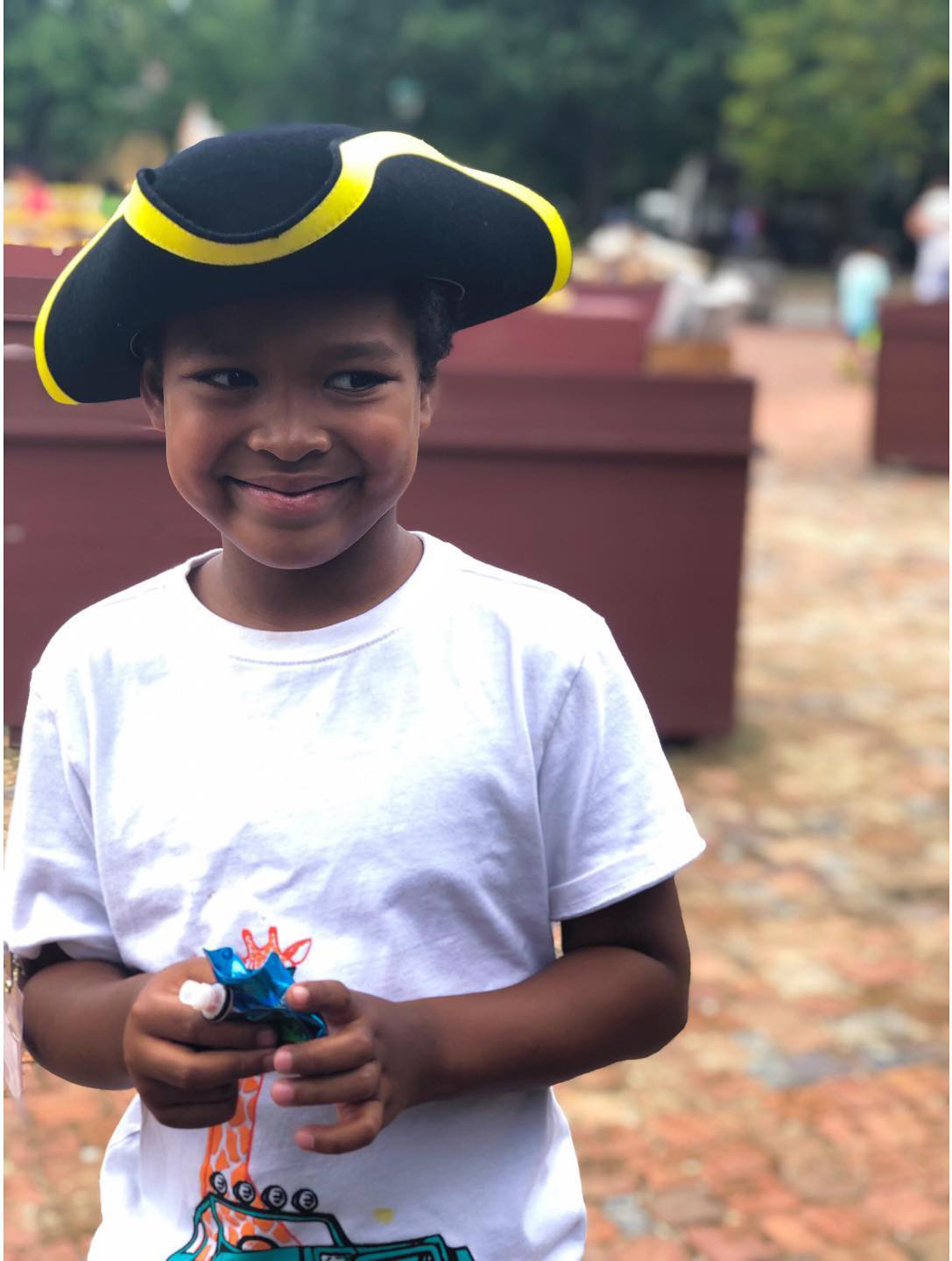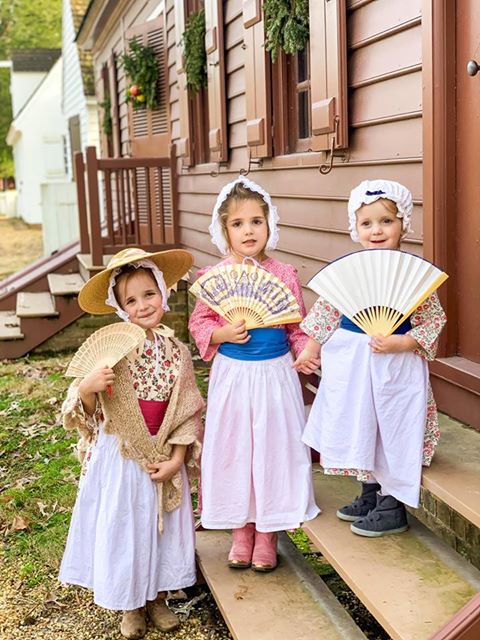 Use #SummerSolved when you share your trip pictures with us on Facebook, Twitter, and Instagram for a chance for your images to be shared on our channels or on this blog!
Please note: Many guest images were submitted pre-pandemic. At the publishing of this blog, guests are required to wear masks indoors and encouraged to do outdoors. Please see our current health and safety information for more.
Learn More