Explore the Palace Green from Your Phone
Waiting for your socially distanced tour at the Wythe House or Governor's Palace? Perhaps you're looking for a self-guided activity the kids can do together while you enjoy a hot apple cider on the long stretch of lawn? We call the space between the Palace and Duke of Gloucester Street the Palace Green, and there is so much to see from it. Can you spot these details on and around the buildings lining the Green? See if you can find these touch points and tapping to flip it over and discover the location and more information!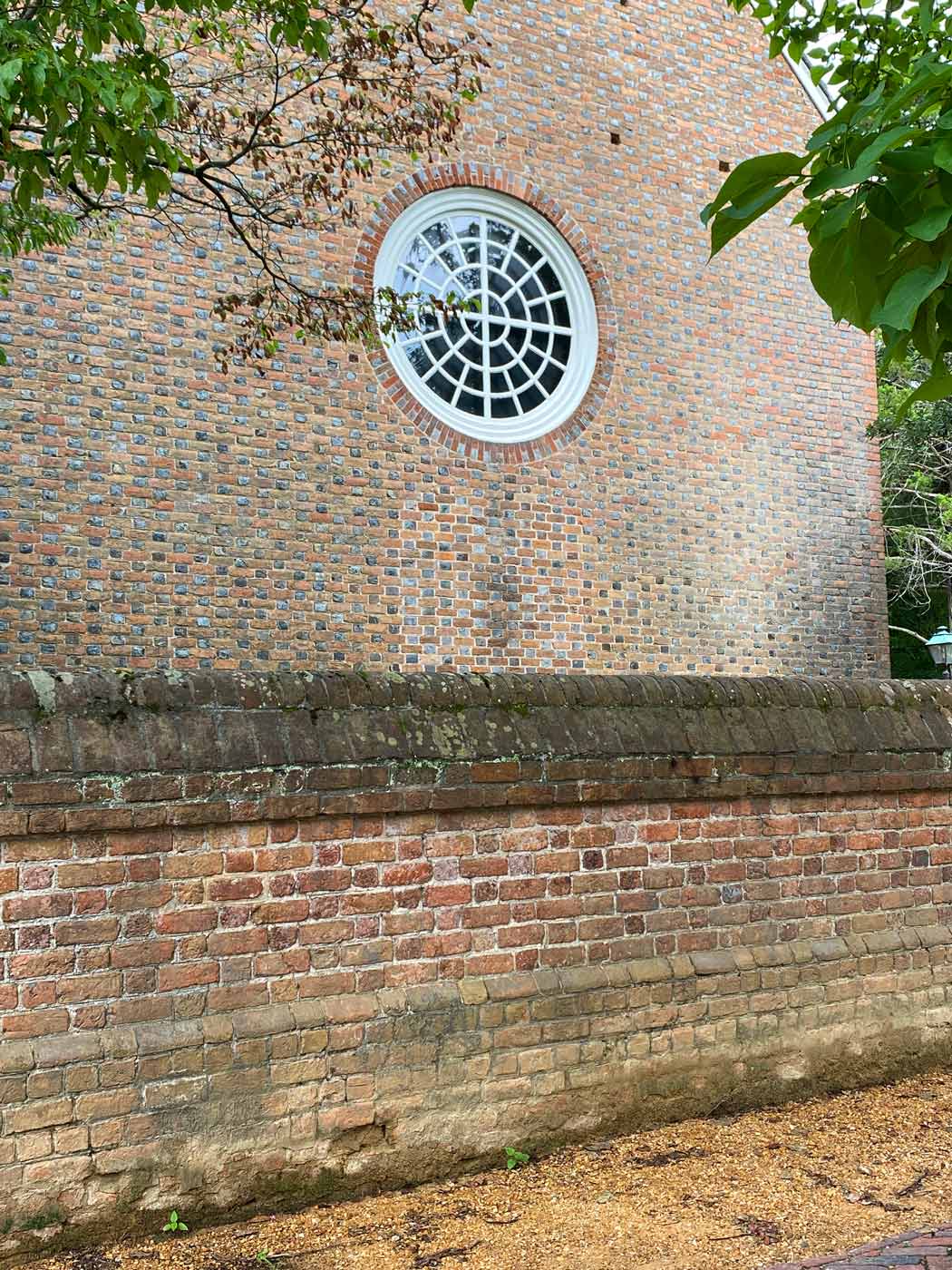 A Circular Window & Bricked in Door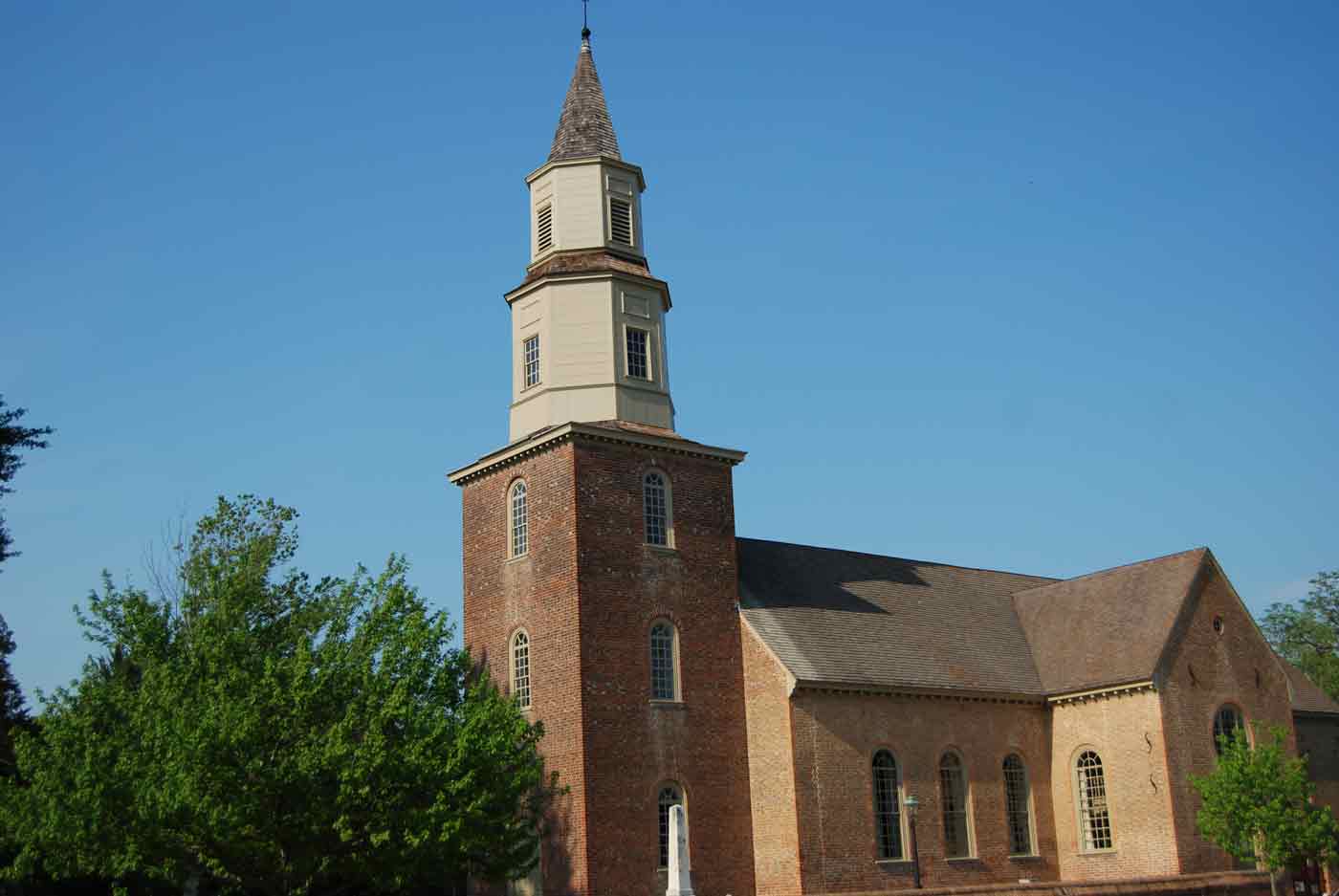 While you can find this great circular window on Bruton Parish Church now, you can still see the outline of an old doorway on this original building at the foot of Palace Green.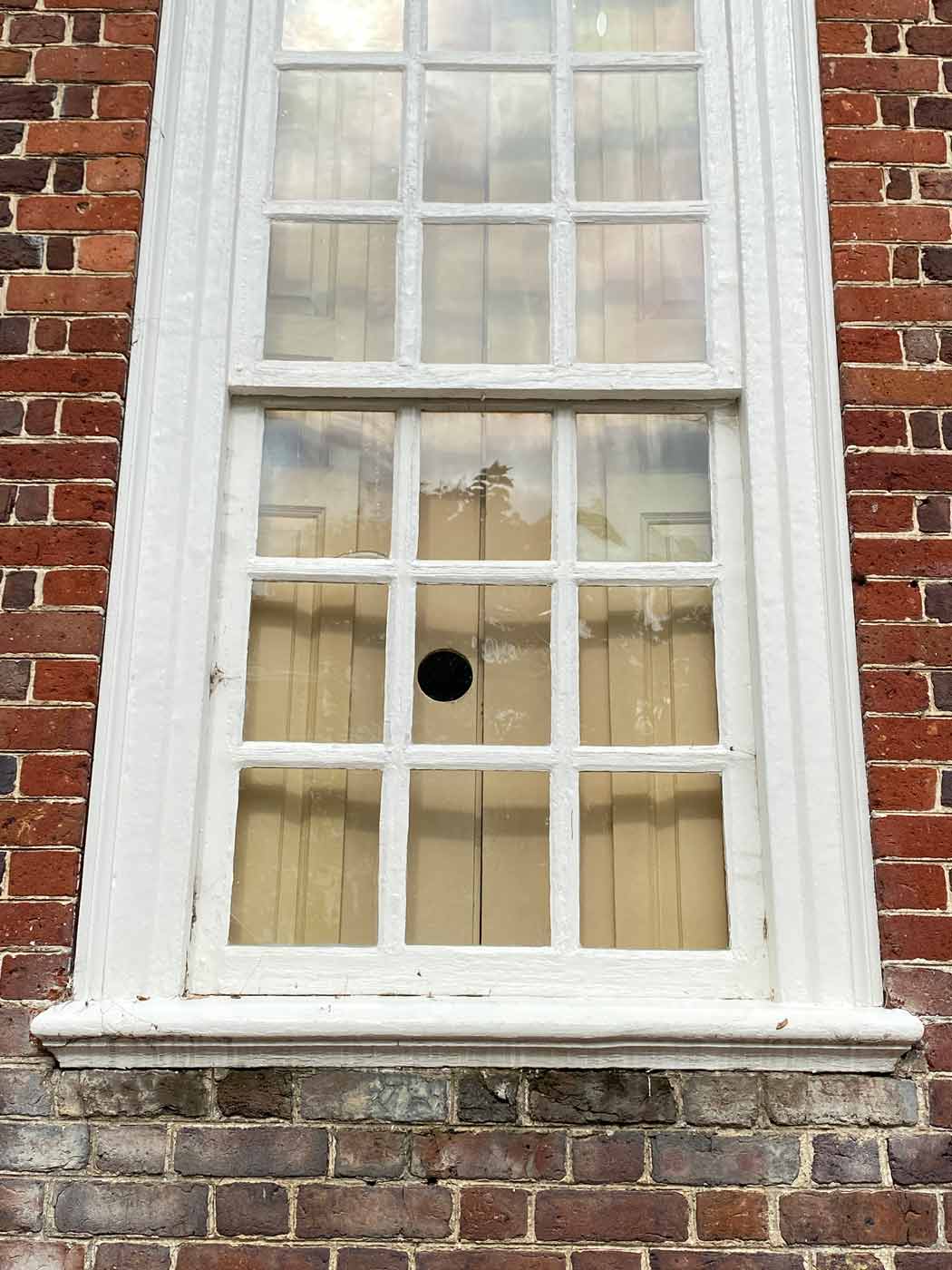 A Circular Window Cut Out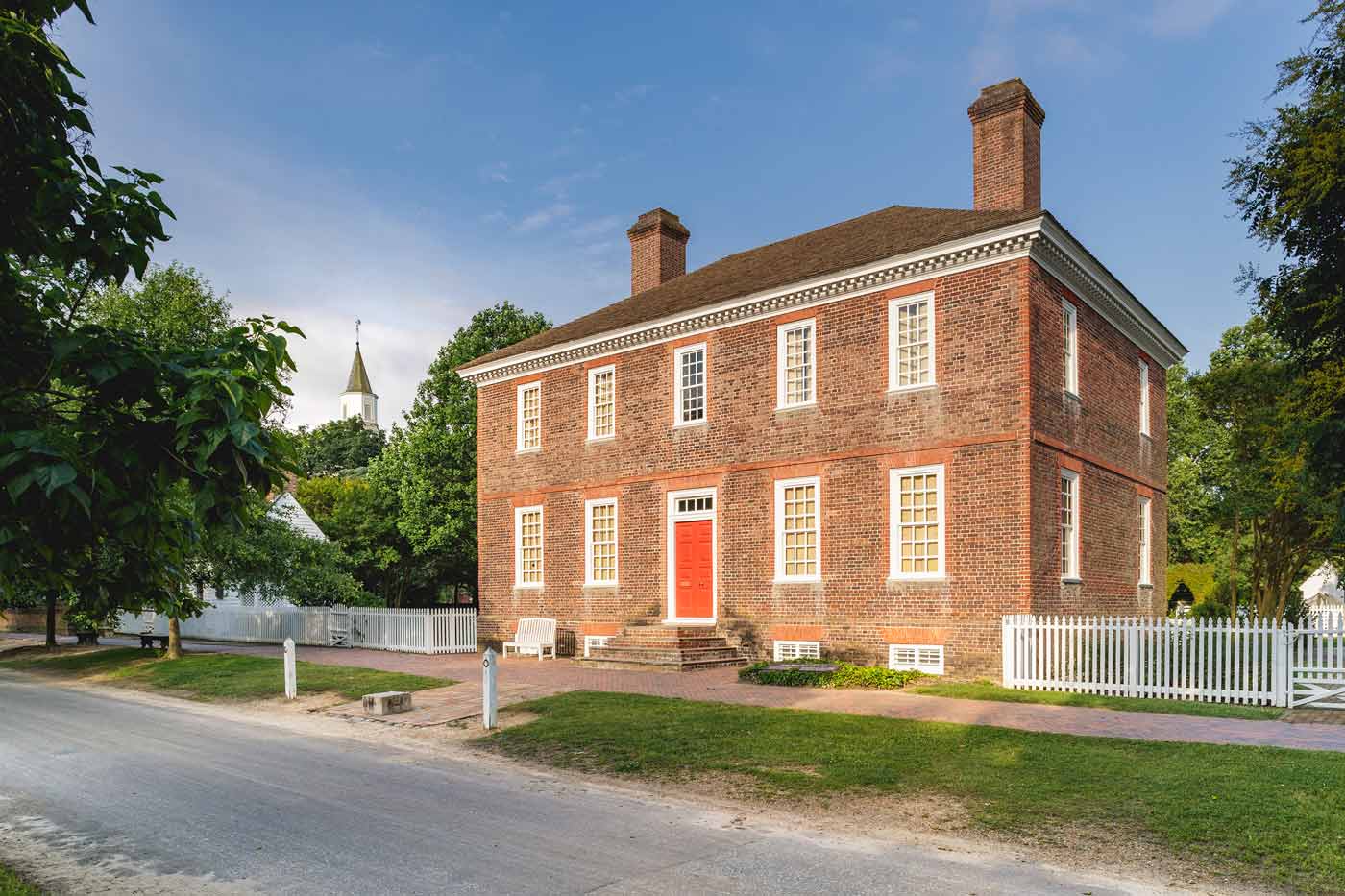 Find this peculiar feature at the Wythe House, which George Wythe, known for his scientific mind, made his house suit his needs! This unique circular hole cut into a window shade provides a perfect view to star gaze.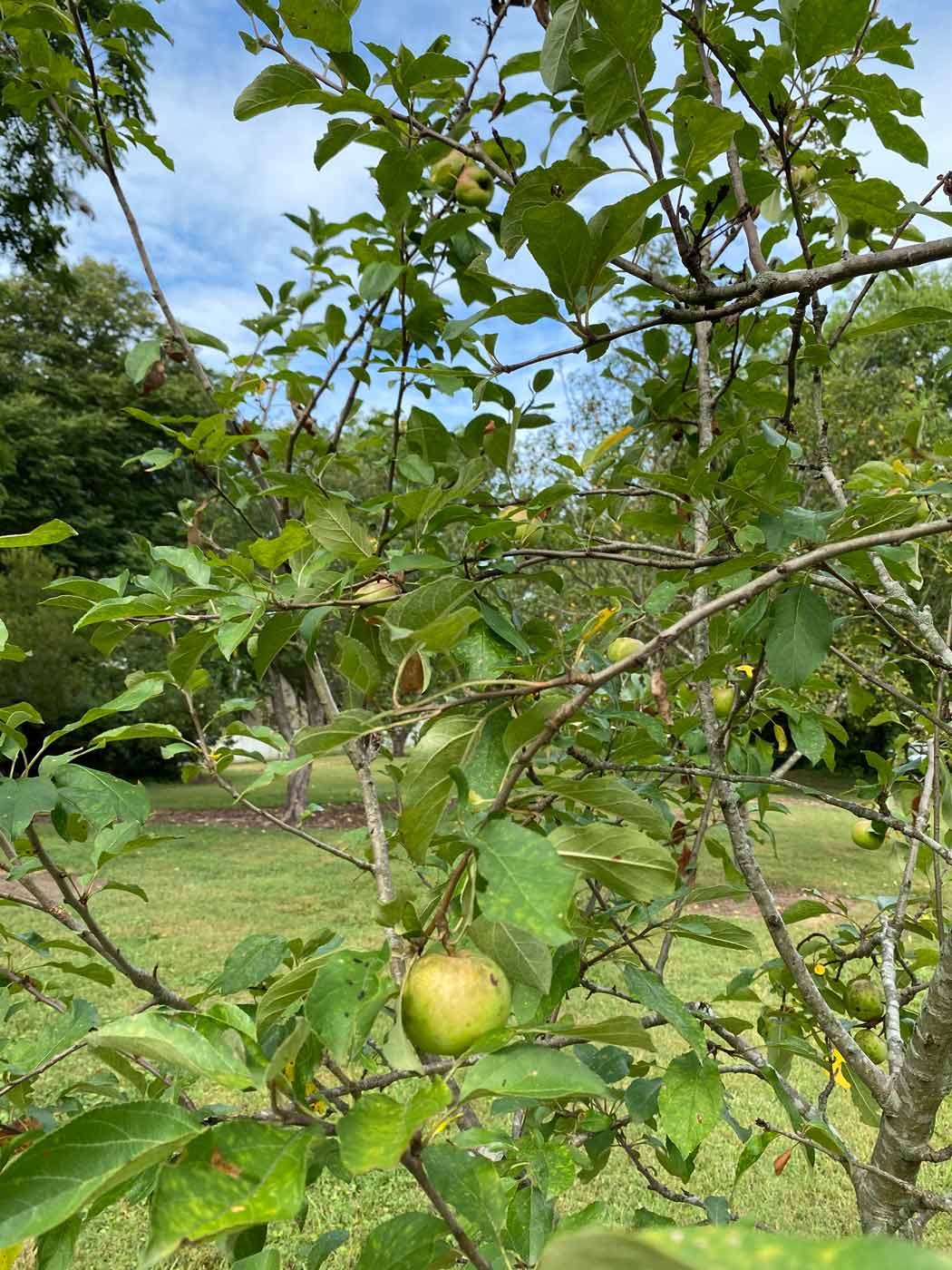 An Apple Orchard
Sitting quietly behind the Elkanah Deane House, a former coachmaker's home, on the Palace Green, this hidden apple orchard provides delicious fruit to the inhabitants of the house.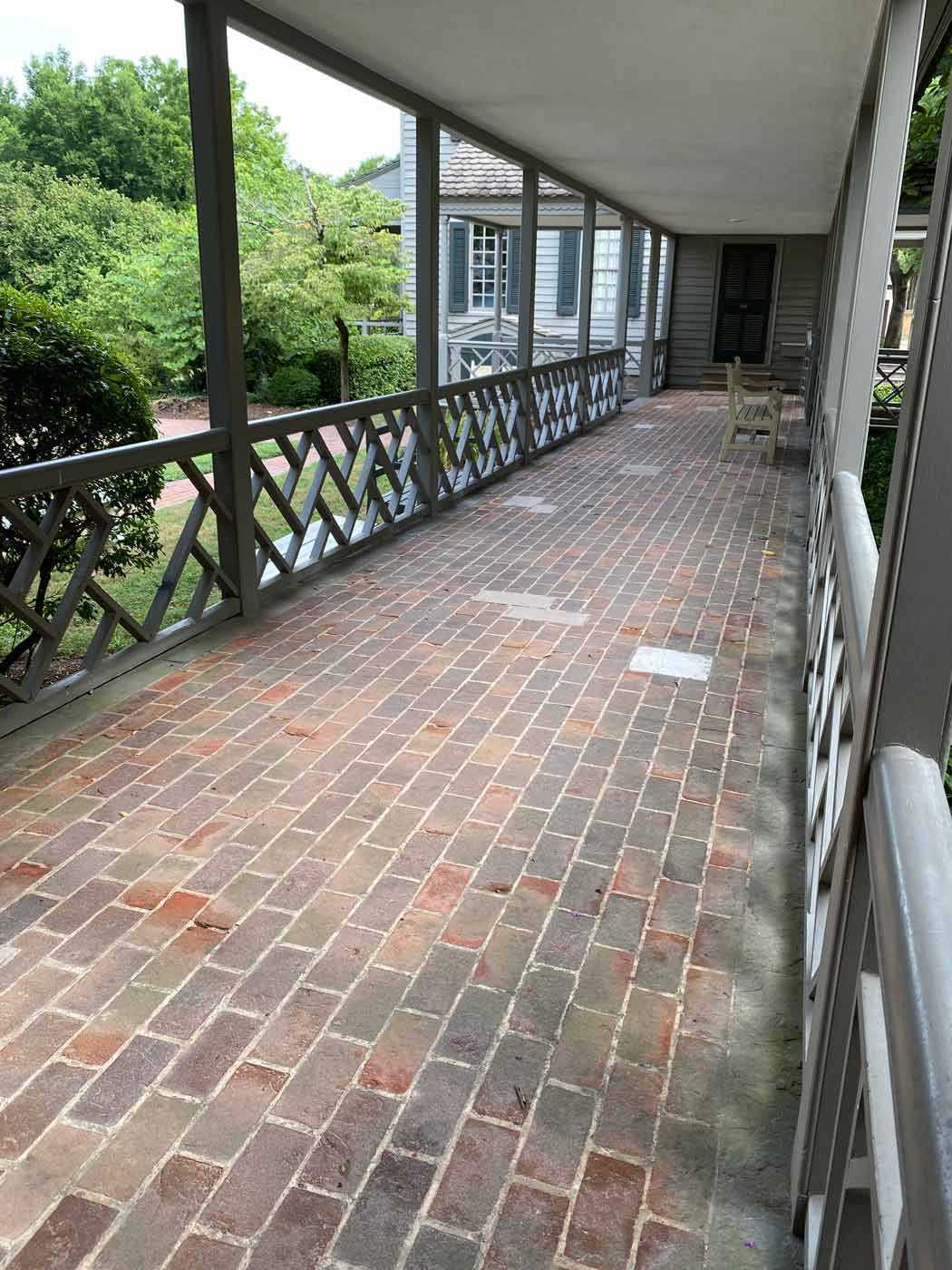 A Breeze Way
The Robert Carter House is the best place in the city to catch a breeze on a hot summer day! Sometimes you might have the chance to meet the owner of the house it belongs to, Mr. Robert Carter III.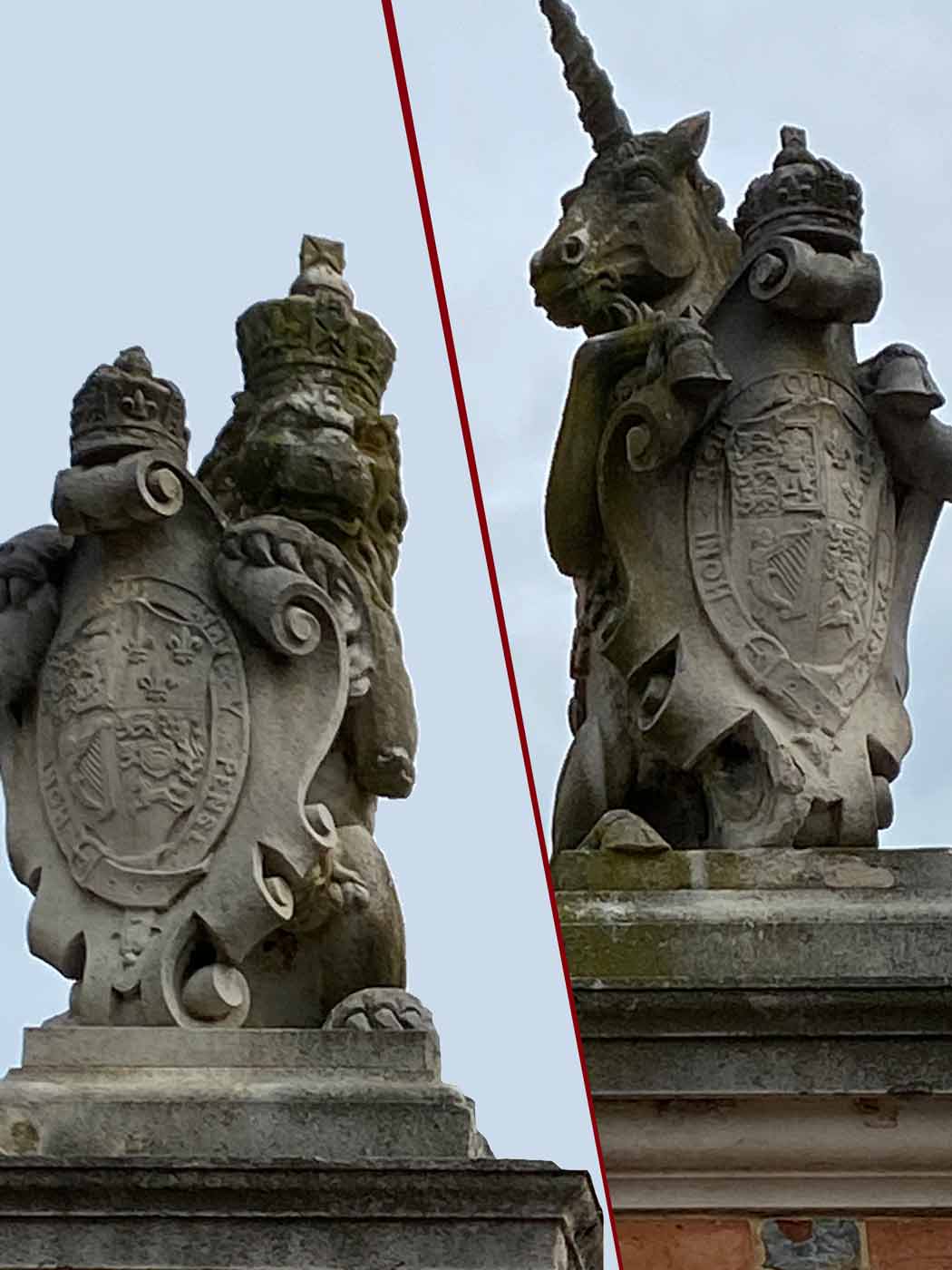 A Lion & Unicorn
The only place in town that you can spy these animals is the Palace Gates. Symbols of the might of England, they guard the gates to the Royal Governor's Palace.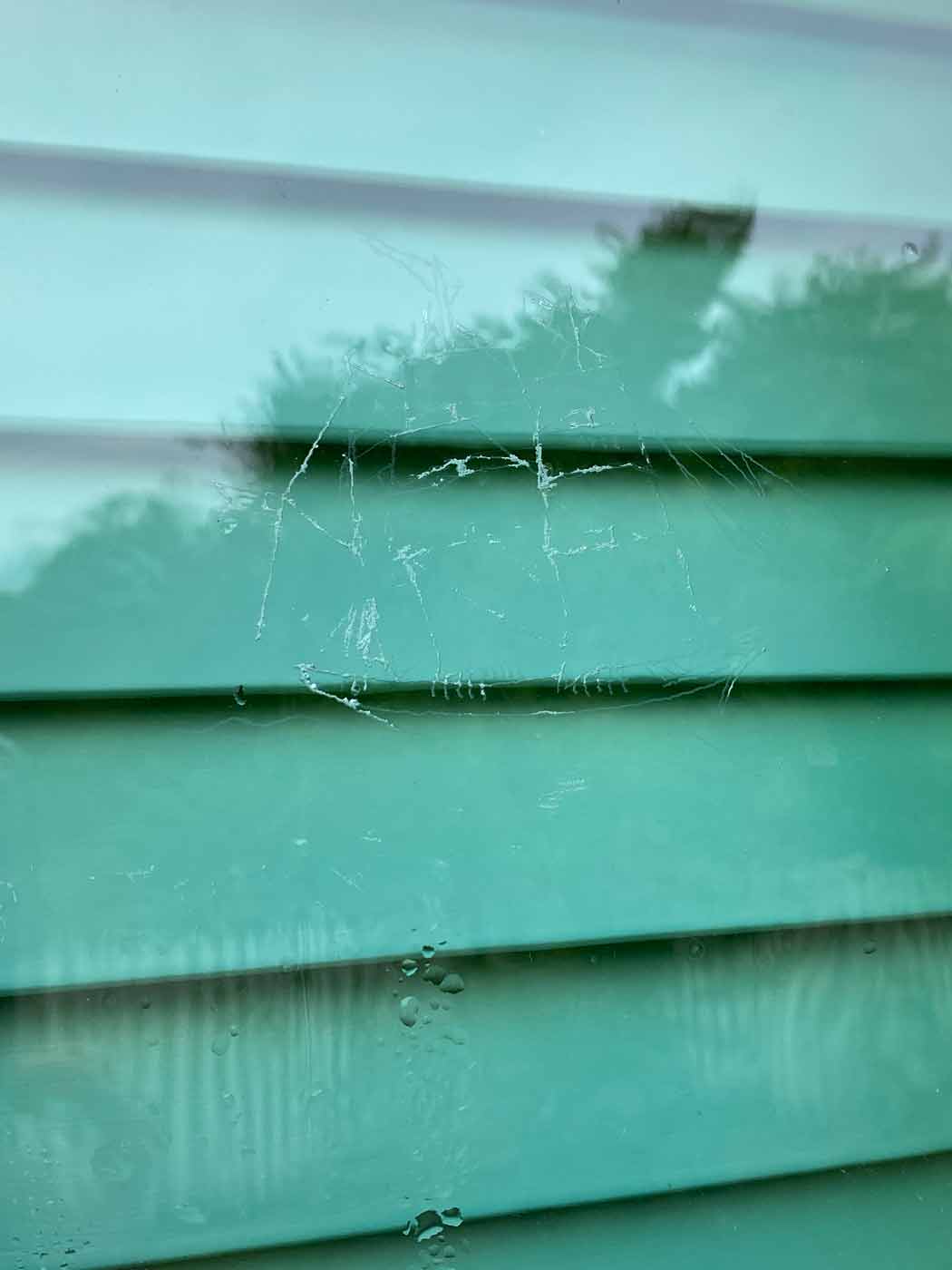 Ship Engraving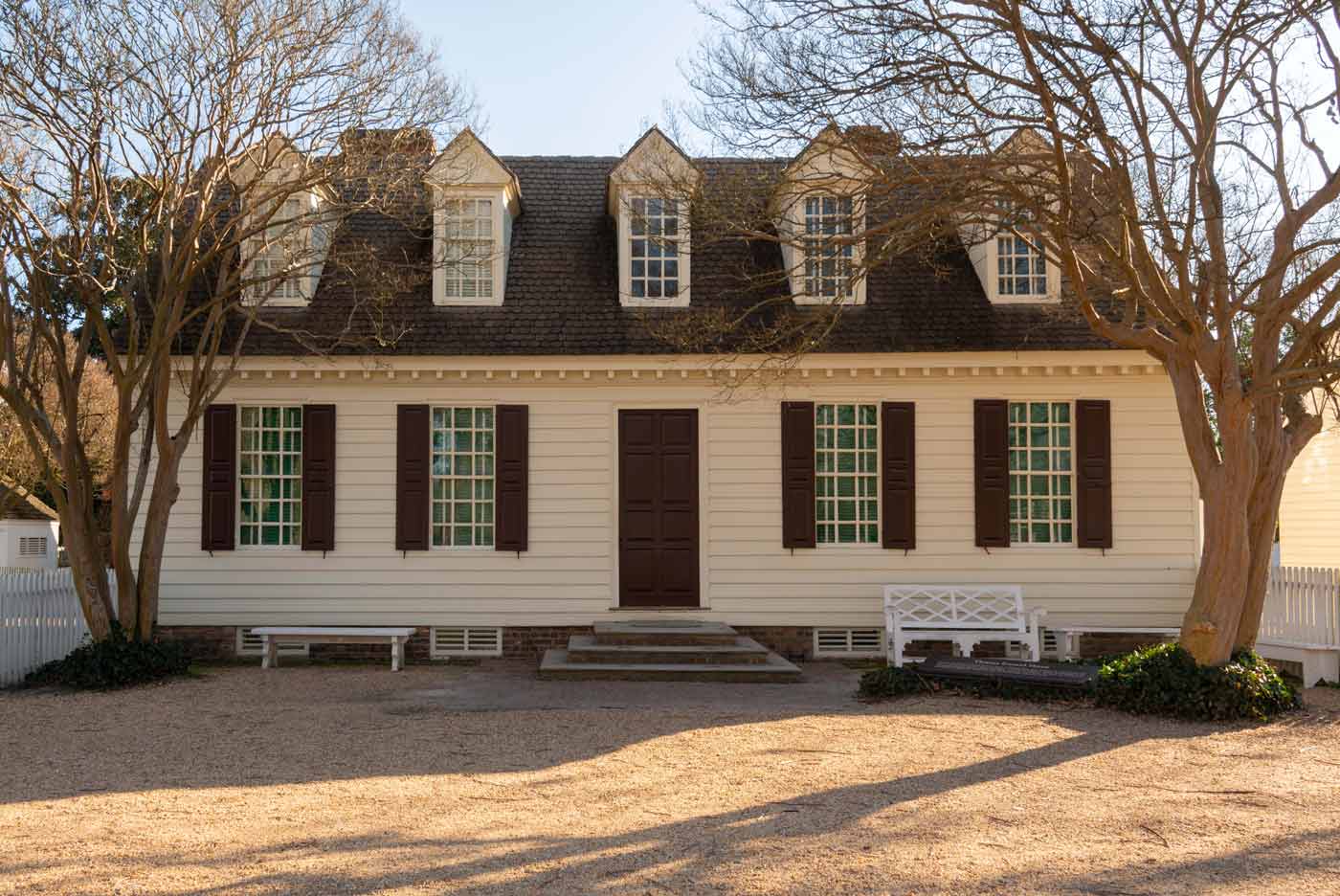 Diamonds have always been a girl's best friend. This is best evidenced by this drawing of a ship displayed on a first floor window of the Everard House carved with a diamond many years ago.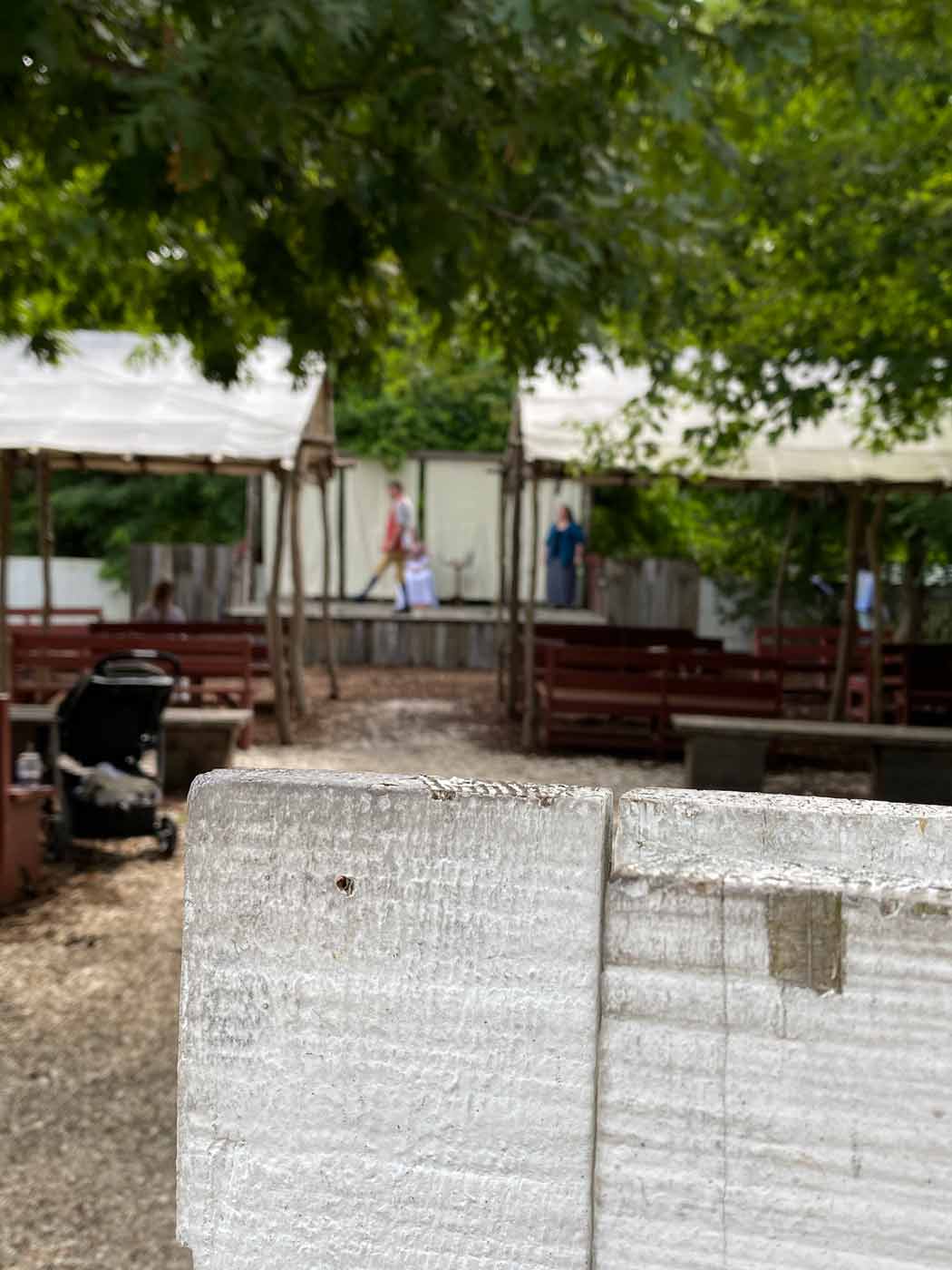 The site of the first theatre in America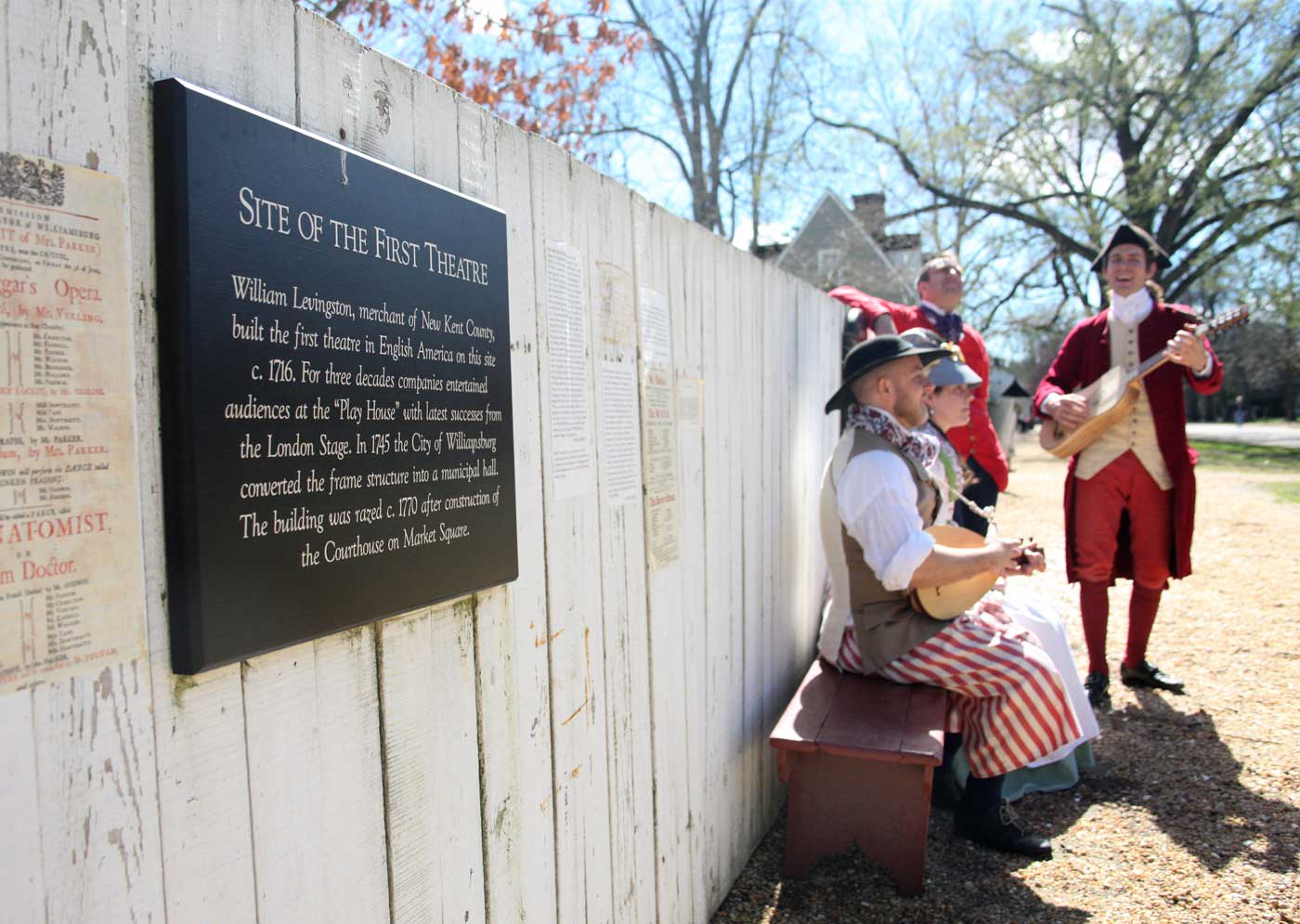 The Play House Stage is still offers daily theatrical entertainments to guests of all ages!
Colonial Williamsburg is the largest living history museum in the world. Witness history brought to life on the charming streets of the colonial capital, plus, explore our newly expanded and updated Art Museums of Colonial Williamsburg featuring the nation's premier folk art collection, plus the best in British and American fine and decorative arts from 1670–1840. Check out sales and special offers to plan your visit.
Learn More