Educational Conferences, Forums and Symposiums offer a broad range of high-quality programs that address topics of historical and contemporary significance ranging from the decorative arts and material culture to the historic trades and horticulture. Colonial Williamsburg's skilled professionals are joined by distinguished members of the academic and professional communities to present these programs.
Fire + Clay: Fresh Perspectives on Southern Pottery
MESDA and Colonial Williamsburg are pleased to announce the first in a series of annual ceramics forums! Join us in Winston-Salem in March 2023 as we explore new research and discoveries in southern ceramics. Optional pre-conference activities include day-trips to Seagrove and Charlotte and opportunities to mold clay under the supervision of Old Salem's resident potter. During the Ceramics Forum, we'll dive into the latest research in southern ceramics from Maryland, Virginia, the Carolinas, and MESDA's newest state Alabama. Past will meet present with a special session where contemporary ceramics artists respond to iconic southern forms with new creations.
Register Now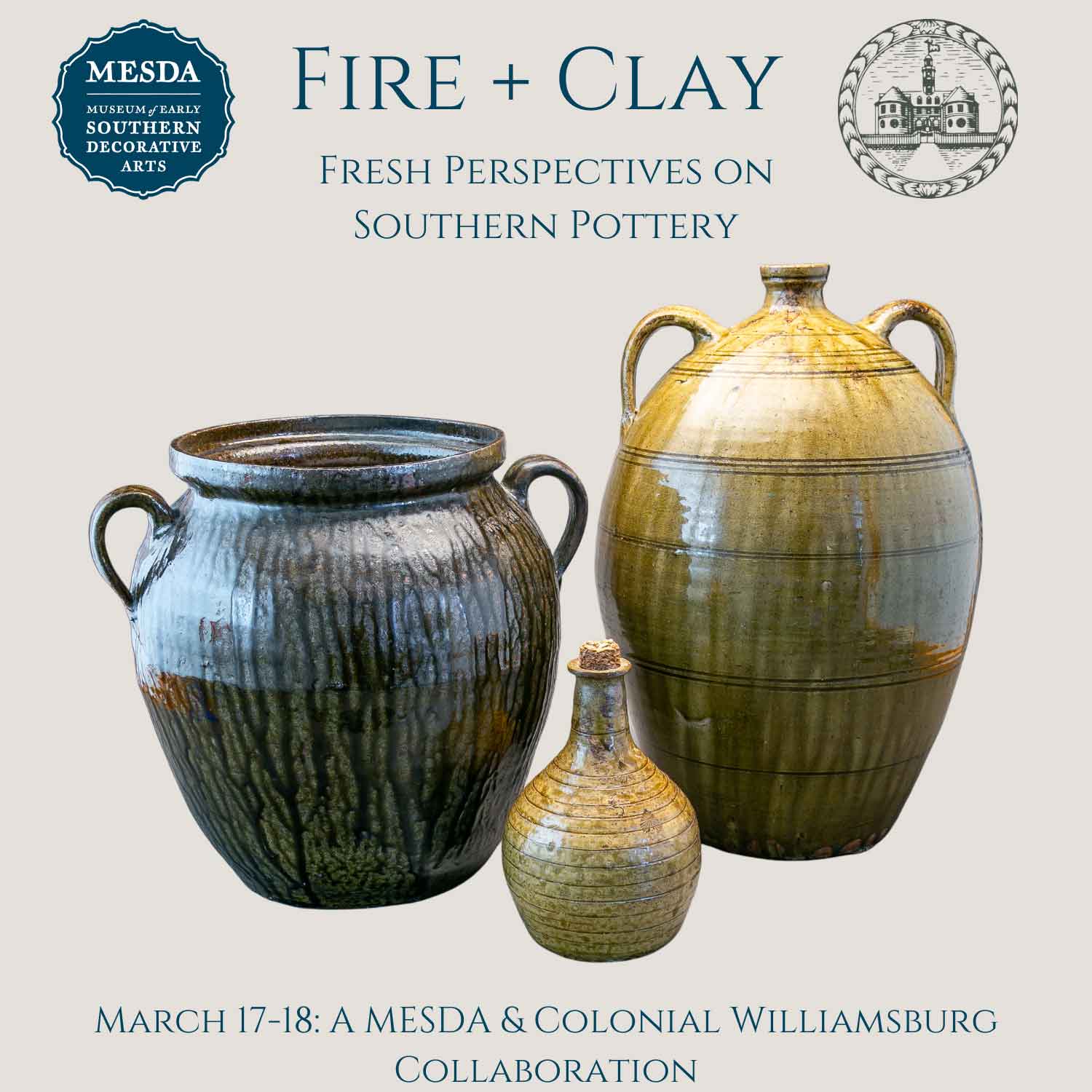 Want to learn more about any of our upcoming conferences?
Sign up to keep informed about new offerings, registration windows, and more.