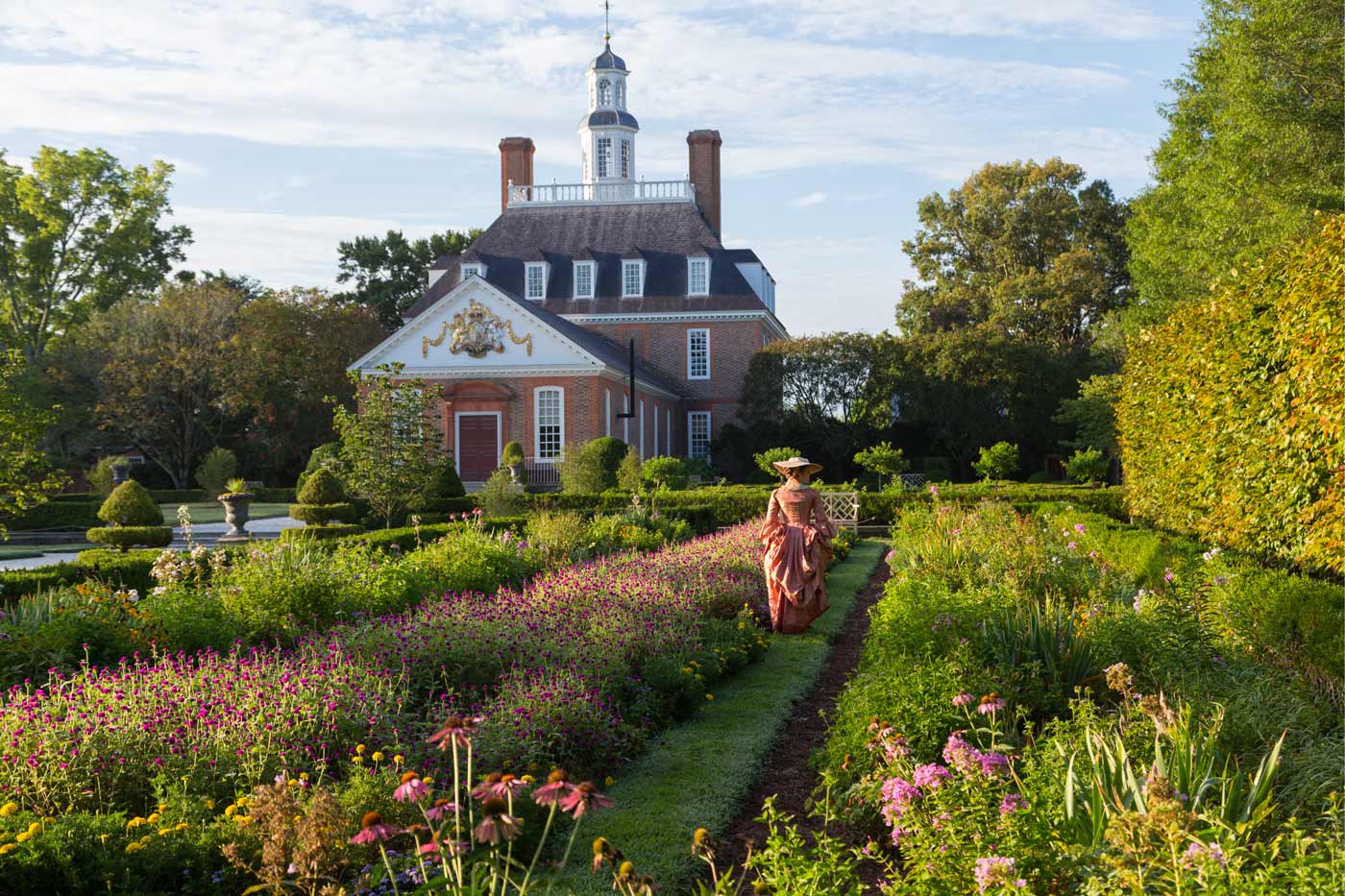 76th Annual Garden Symposium
Digging the Garden: Horticulture, History & Archaeology
April 27-30, 2023

Soil. To gardeners and horticulturists soil is a fundamental element which influences the survival of a plant in the future.  To archaeologists, soil is the very thing that holds the remains of the past. Digging in the soil is key both to gardening and to archaeology, which converge for Colonial Williamsburg's 76thAnnual Garden Symposium.
Over the last several years, our archaeologists have dug up exciting discoveries at the site of Custis Square, home to John Custis IV (1678-1746), expanding our understanding of not only the land, but the people who cultivated it, enslaved and free. Custis was known by his contemporaries as a curious gardener whose ornamental garden was unparalleled in the American Colonies.
According to Thomas Jefferson, "No occupation is so delightful to me as the culture of the earth, and no culture comparable to that of the garden." Here at Colonial Williamsburg our talented landscape staff strive to nurture this relationship as they work to balance historical practices within the needs of the contemporary environment. We invite you to join us for inspiring and educational lectures, engage in dynamic discussions, and take part in hands-on workshops and tours where you too can dig deep in our historic and iconic gardens.
This year's Garden Symposium will feature an opening Keynote by English garden designer Lady Xa Tollemache, Gold and Silver winner at London's Chelsea Flower Show, and creator of gardens at England's stateliest houses including Castle Hill, Wilton and her own family's double moated Tudor Helmingham Hall.
Guest Speakers include:
Mark Laird (author and renowned garden historian and historic landscape consultant)
Charlie Nardozzi (Nationally recognized garden writer, speaker, radio and television personality)
Daria McKelvey (American Horticultural Society's Emerging Horticultural Professional Award Winner and Supervisor, Kemper Center for Home Gardening at Missouri Botanical)
Kerry Mendez (author, speaker, garden & design consultant and Gold Medal Award Winner—Massachusetts Horticultural Society)
Joining the mainstage from Colonial Williamsburg:
Director of Landscape Joanne Chapman
Director of Archaeology Jack Gary
Landscape Manager Jon Lak & his wife Kelly
Senior Archaeologist Meredith Poole
Manager of Horticulture Education Laura Viancour
In-person attendees may also choose from a wide variety of walking tours, breakout sessions, and hands-on workshops led by Colonial Williamsburg's talented horticulture staff!
Join renowned horticulturists, archaeologists, historians, and guest experts as we examine best practices through an historical lens, using the past to inform the present and future, at Colonial Williamsburg's 76th Annual Garden Symposium: Digging the Garden: Horticulture, History & Archaeology.
WANT TO LEARN MORE ABOUT ANY OF OUR UPCOMING CONFERENCES?
Sign up to keep informed about new offerings, registration windows, and more.