American Indians were a regular and frequent presence in 18th-century Williamsburg. There were local "tributary" tribes, who were considered subjects of Great Britain by the 18th century, such as the Pamunkey, Mattoponi, and Chickahominy. And there were "foreign" Indian tribes who had a nation to nation relationship with Great Britain, such as the Shawnee and Cherokee, who would come to Williamsburg to discuss treaties with the Royal government of Virginia. These diverse native nations had an influence on American culture, democracy, and its struggle for independence. The explorations of these American Indian nations and their role in our collective story then and now is essential in understanding modern American life.
Meet Our Nation Builders
Nation Builders portray real historic figures who lived in 18th-century Williamsburg and made a significant contribution to the American story. Travel to the 1790s, and meet a Nation Builder who helped shape their time, and whose legacy continues to influence and inspire American ideals.
Learn More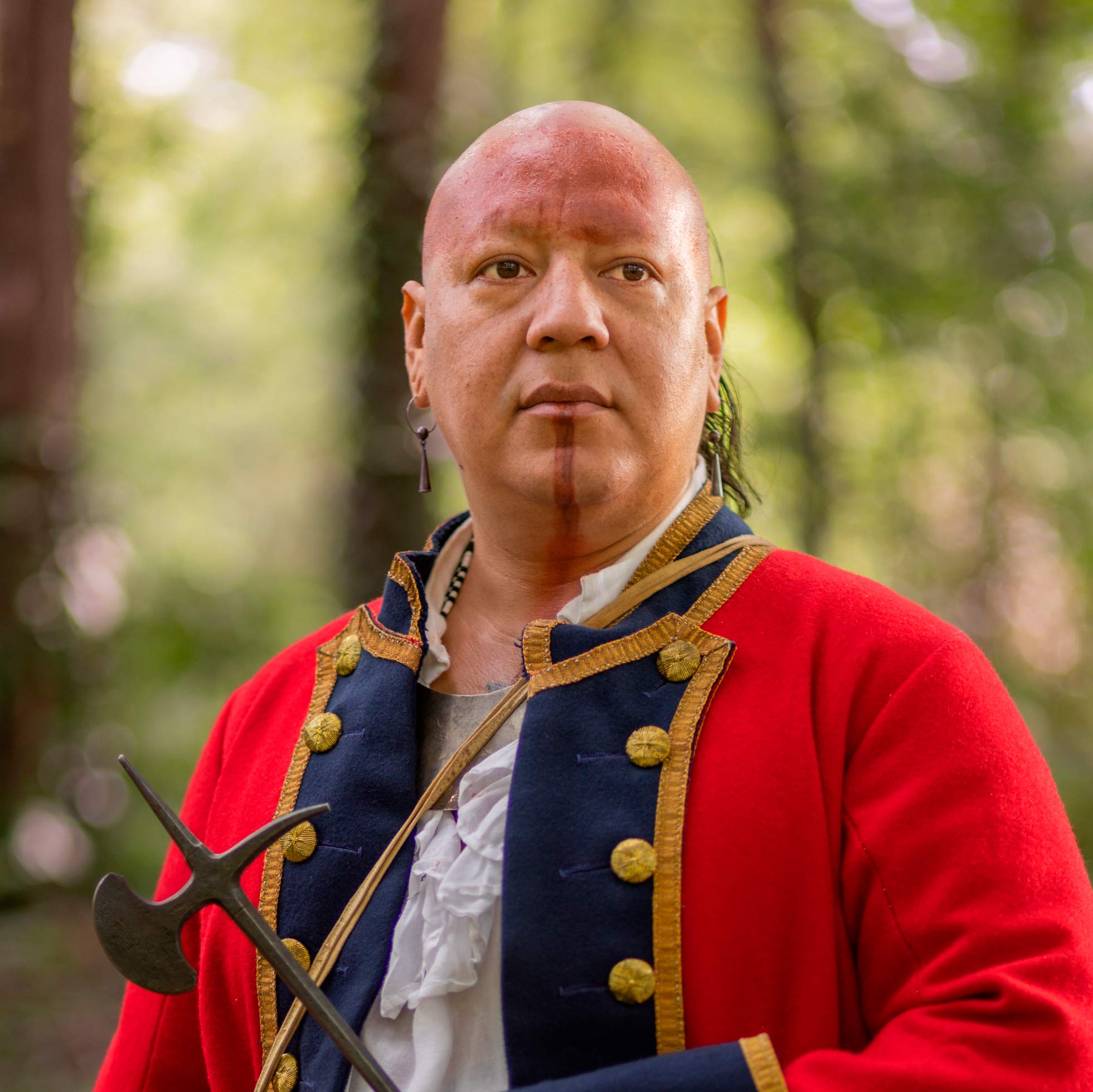 Follow Along on Facebook
Want to keep up with the American Indian Initiative at Colonial Williamsburg? Join our group on Facebook. From behind-the-scenes sneak peeks, to updates on current projects, follow along and be in the know.
Join Now