4 themes to observe in The Joseph H. and June S. Hennage Collection
Joseph and June Hennage's approach to collecting antiques began with "buying with your heart," as June Hennage described it. They studied objects for their authenticity, history, and condition and often purchased items as gifts to one another.
Now, a portion of their gift of 400 objects to the Colonial Williamsburg Foundation — the most significant single American decorative arts bequest in its 90-year history — is on view in the Miodrag and Elizabeth Ridgely Blagojevich Gallery at the DeWitt Wallace Decorative Arts Museum, one of the newly expanded Art Museums of Colonial Williamsburg.
The exhibition features 50 highlighted objects of the assemblage of superlative examples of furniture and silver from important colonial centers as well as an array of other materials, primarily Chinese export porcelain.
An afternoon exploring this exhibition is bound to be one of your new most favorite things to do in Williamsburg. So what should you look out for? Here are four important themes to observe during your visit to A Gift to the Nation: The Joseph and June Hennage Collection at the Art Museums of Colonial Williamsburg.
1. Exceptional Woodwork
The Hennages often acquired objects that illustrated the variety of options available to local consumers of the period, especially furniture from Boston, Philadelphia, New York, Baltimore, Charleston and the Connecticut River Valley, representing the regional diversity in American furniture.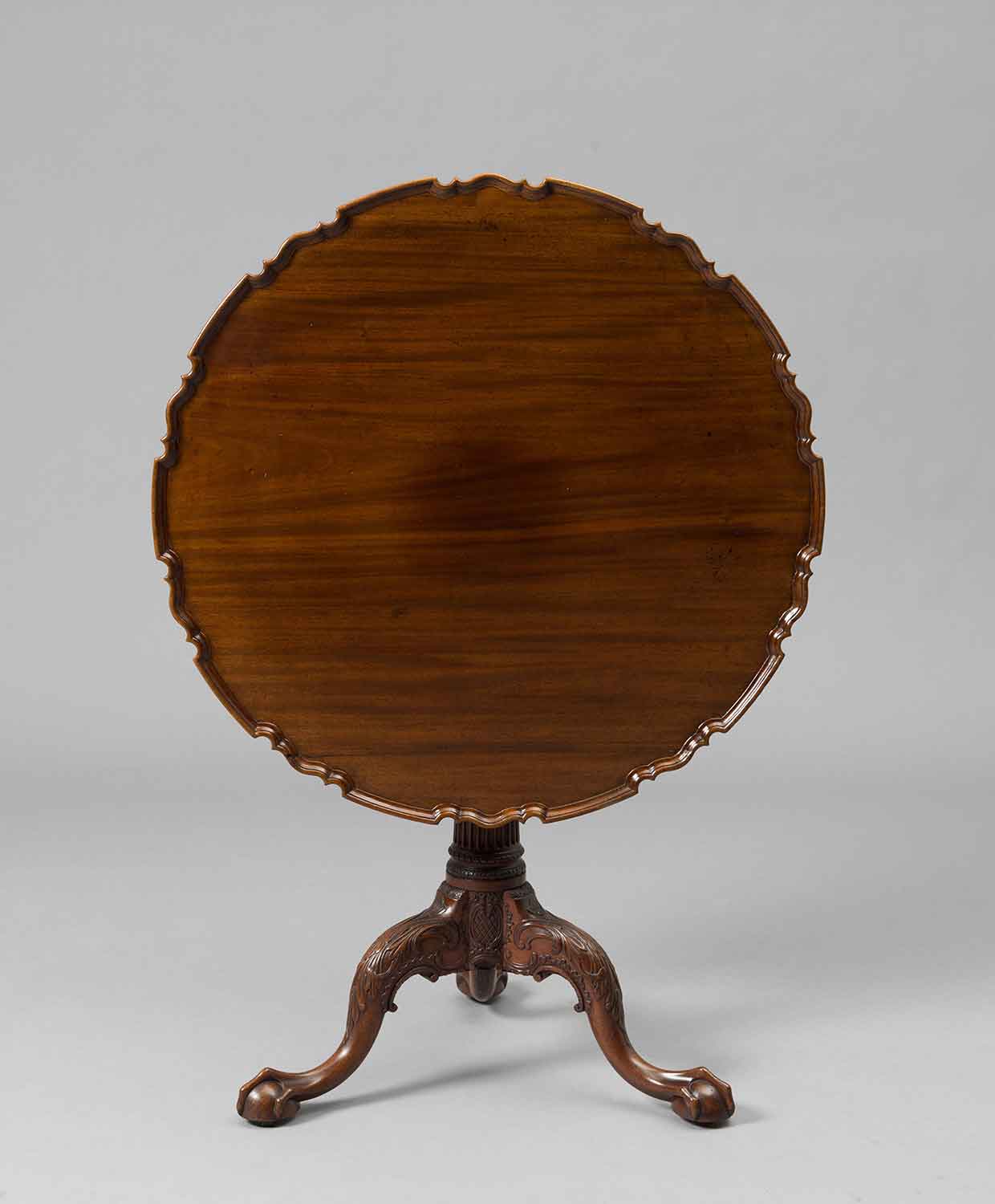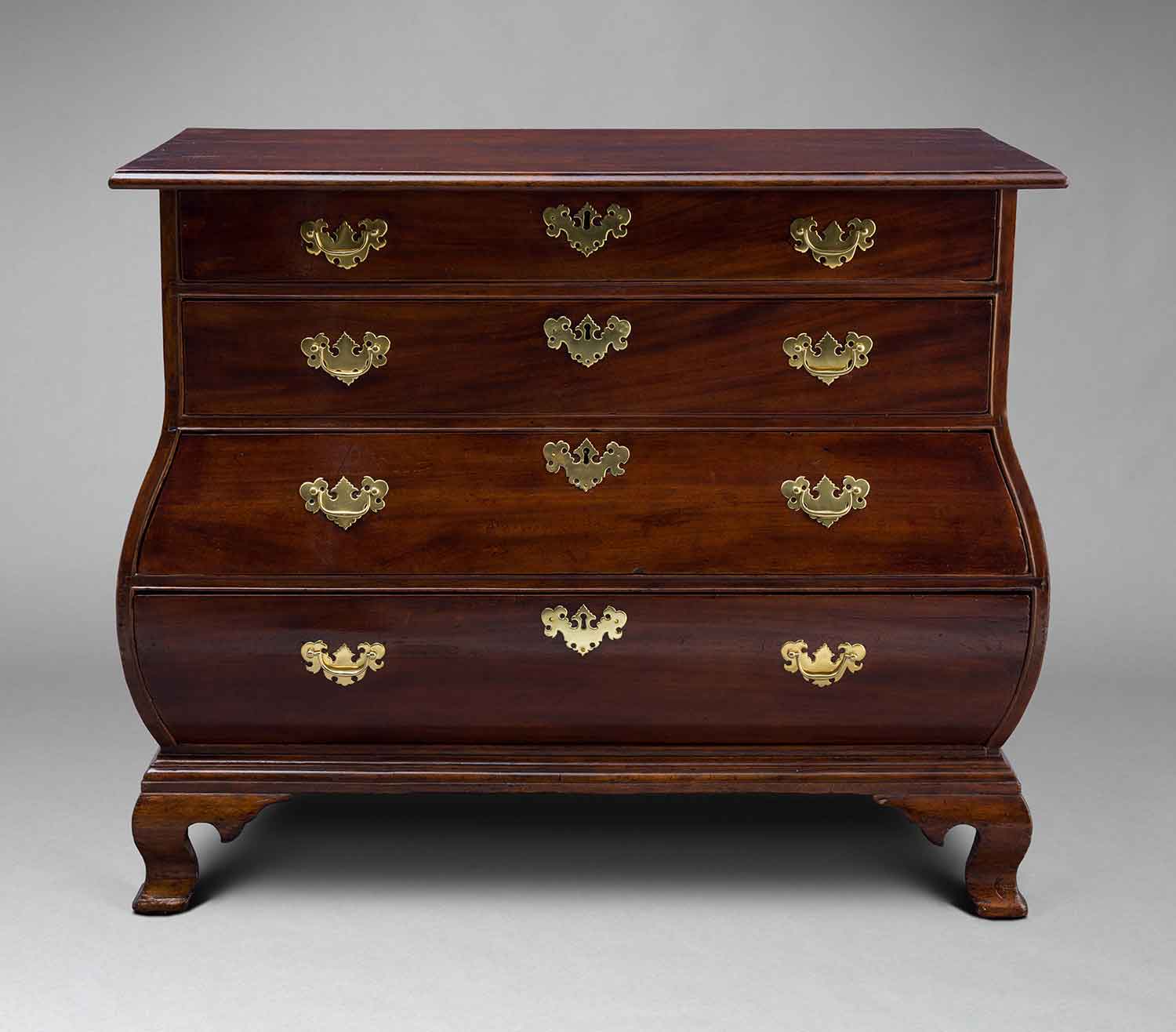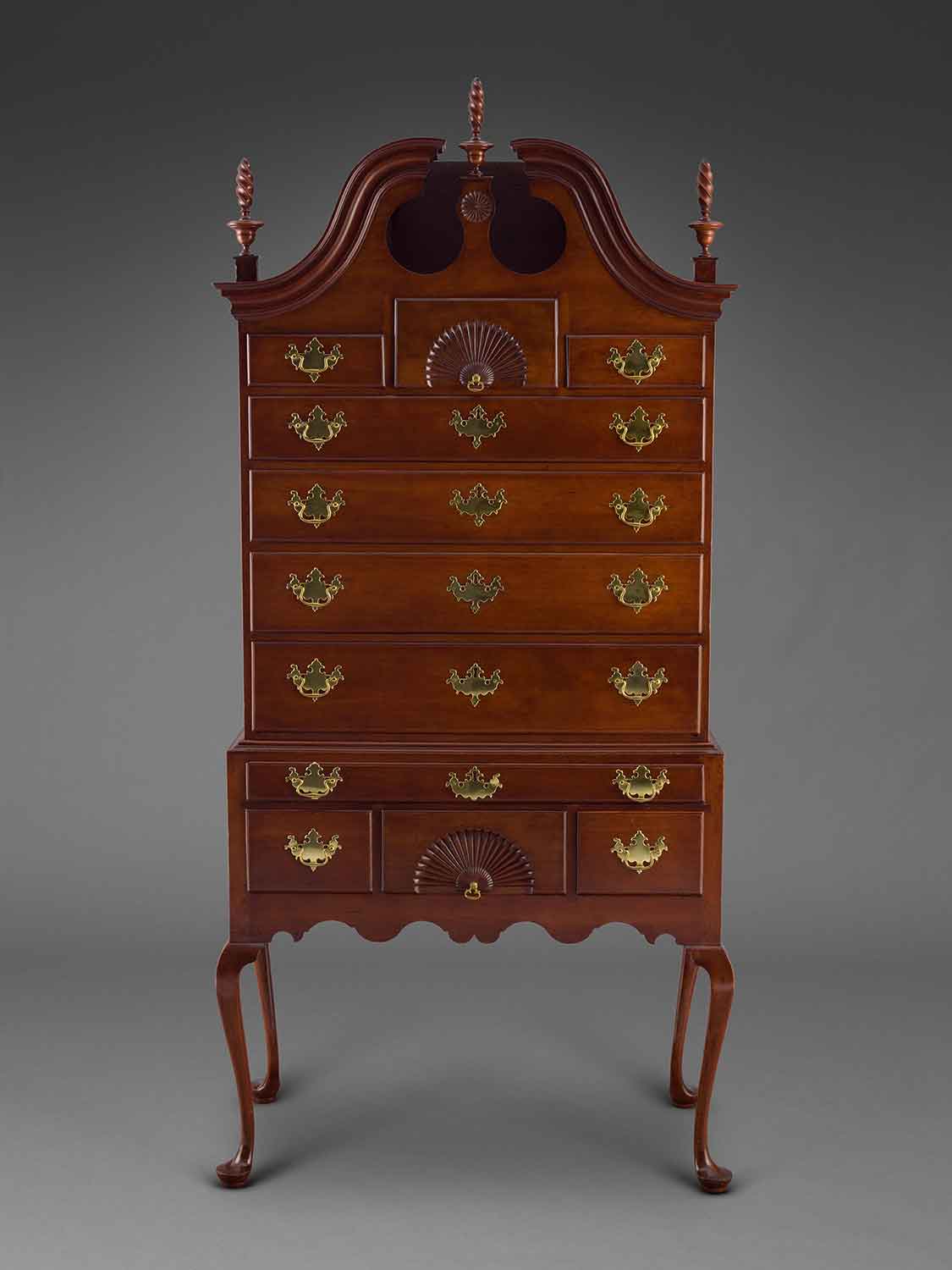 2. Game-Changing Silver
June and Joe's collection also included approximately 100 pieces of American silver. The tea and coffee sets, jugs, tankards, canns, goblets, porringers, sauceboats, casters, salvers, punch strainers and ladles, many with known histories of ownership, represent their interest in the period between 1730 and 1815 with emphasis in objects from Boston, Philadelphia, and Baltimore.
"The Hennage silver bequest is game-changing, effectively doubling the number of American-made hollowware pieces owned by Colonial Williamsburg." said Janine E. Skerry, Colonial Williamsburg's senior curator of metals. "It offers exciting new opportunities to interpret the diverse range of wares produced by silversmiths from New England to the South and includes important examples with distinguished pedigrees."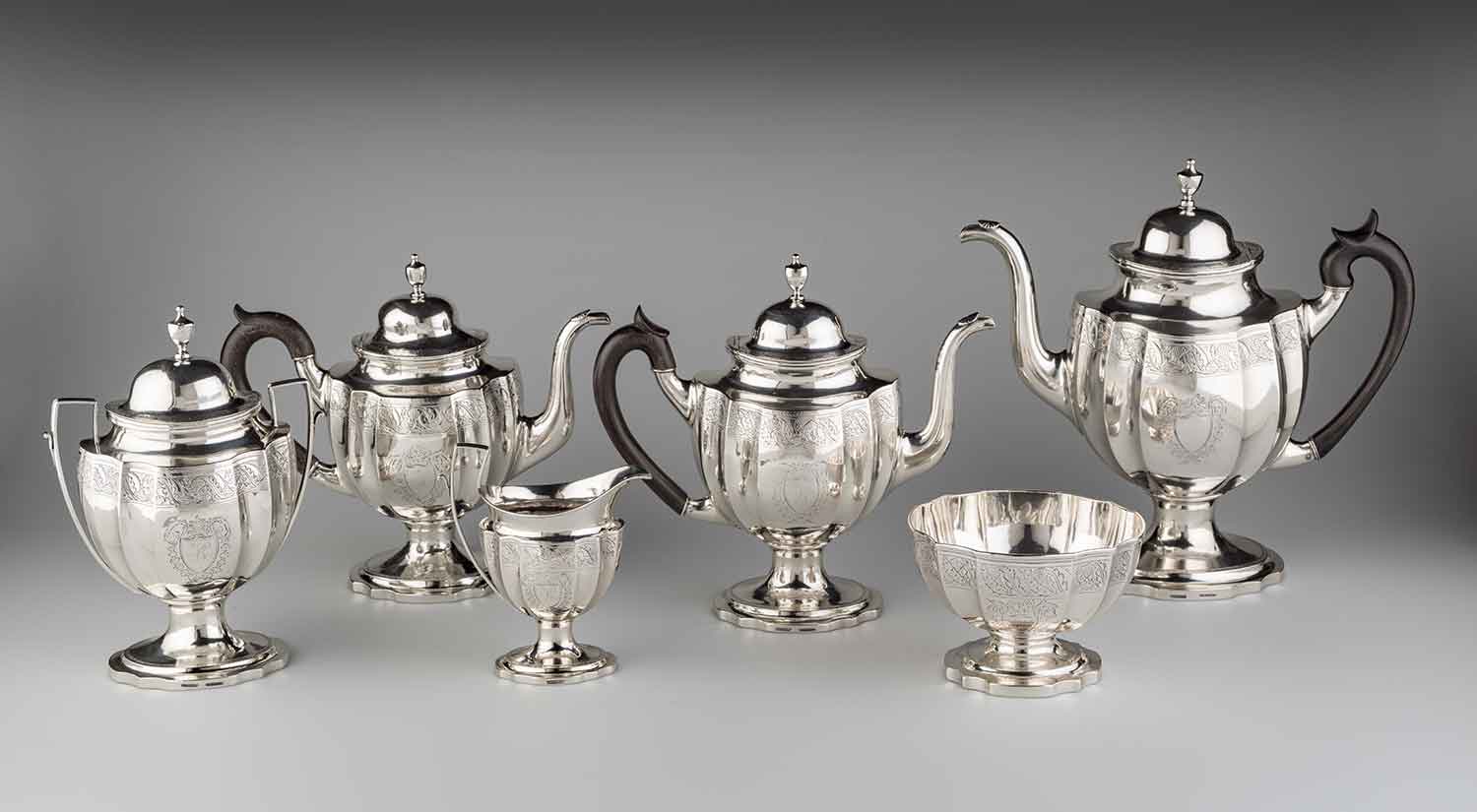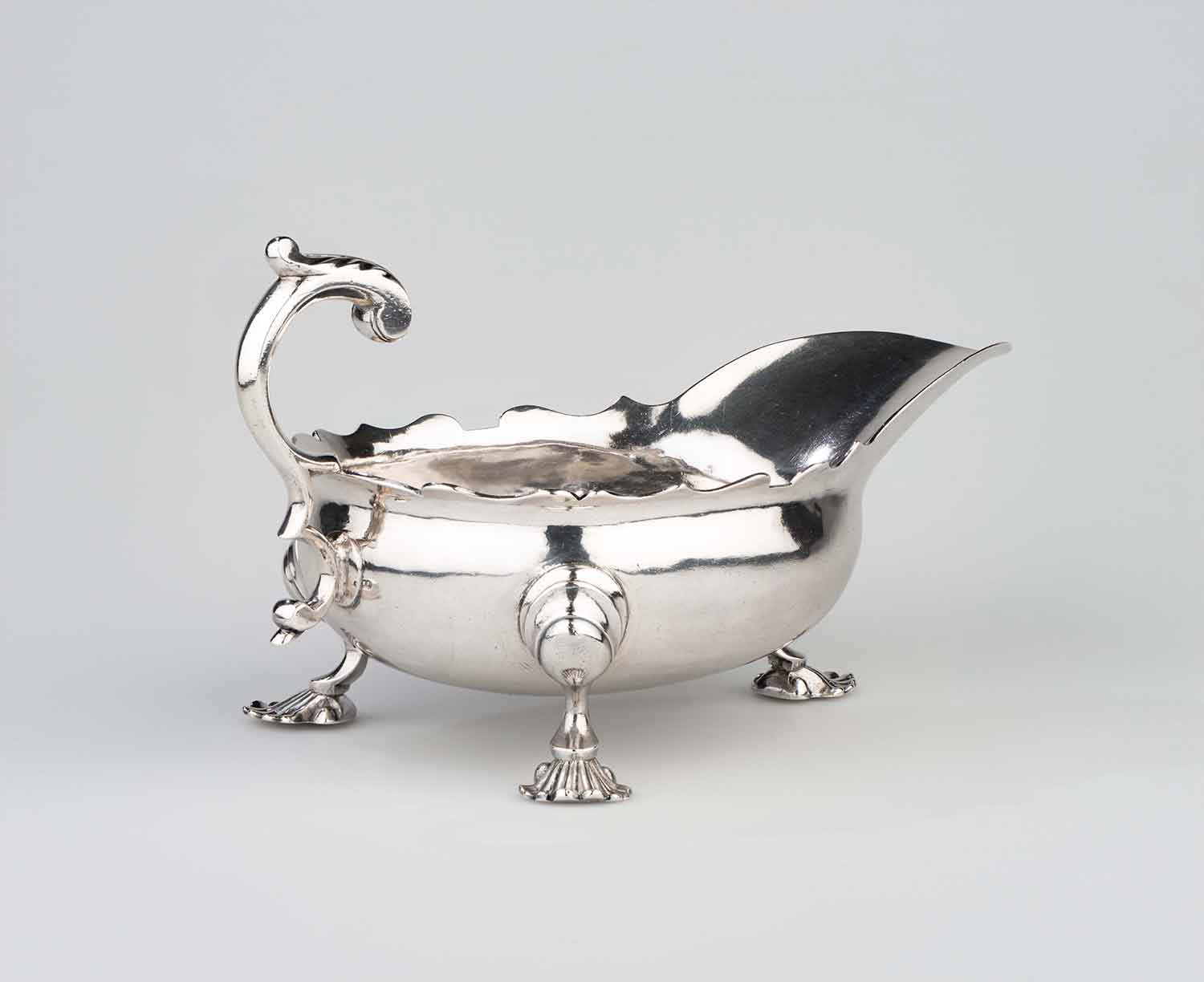 3. Charming Miniatures
Collectors have long been interested in miniatures, or small-scale pieces replicating the same styles, proportions, and construction techniques seen in their larger cousins. Miniature furniture was a specific love of June Hennage's. It is unknown whether these pieces were intended for display by makers or adult owners or for play by children. The tradition of large-scale furnished dollhouses or cabinet houses for wealthy adults in 17- and 18th-century Europe may have influenced the production of these slightly larger American examples suggesting that some level of both display and play were intended.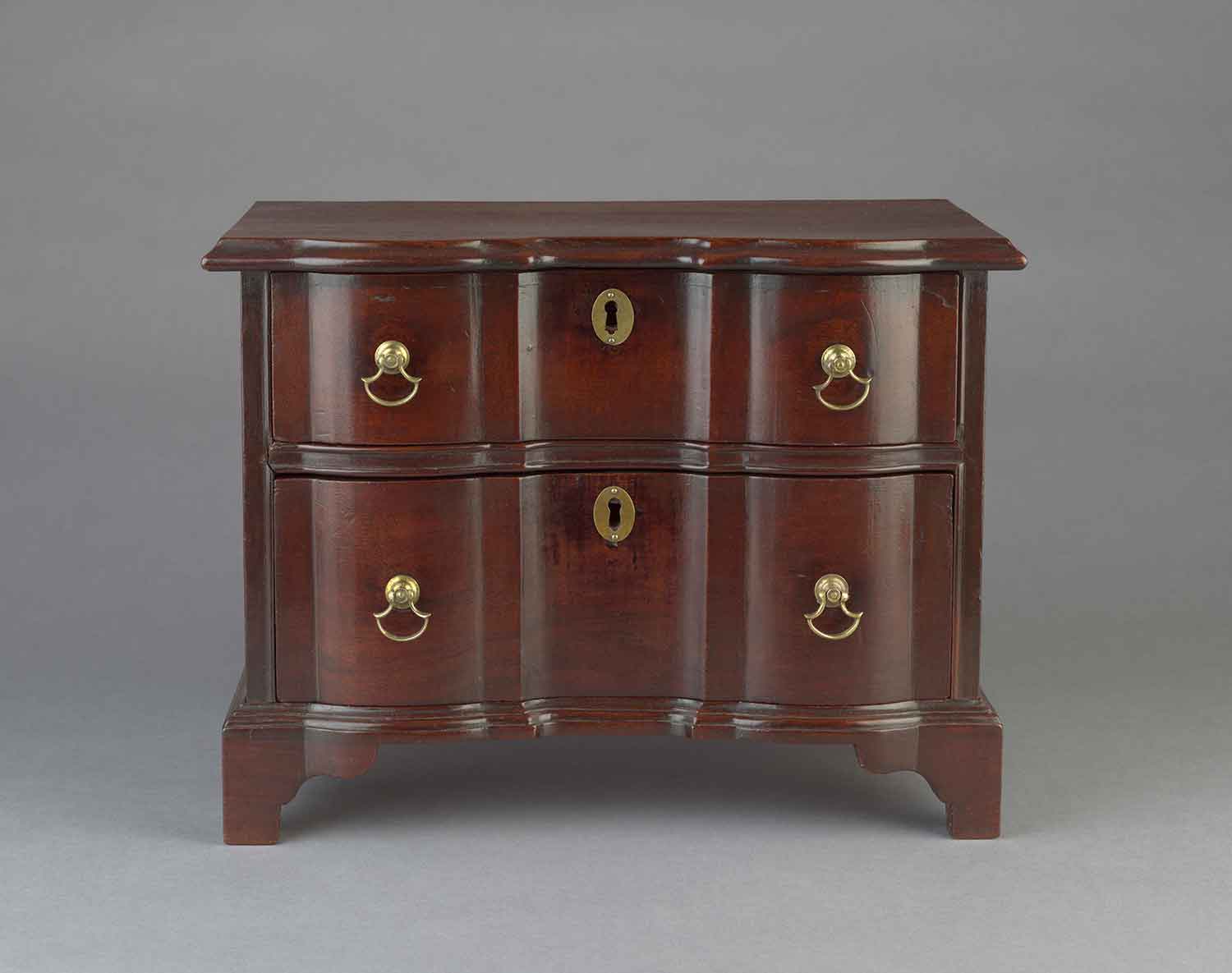 4. Vibrant Color
Joe and June's collection of Chinese export porcelain complemented their antique furniture and silver. The pieces in the exhibition include objects with rare American histories of ownership and those that reflect the couple's love of vibrant color.
"The Chinese porcelain featured in the exhibition not only relays stories of the young United States, but also tells very personal stories of Joe's and June's love of collecting and their love of brilliant colors," said Angelika R. Kuettner, associate curator of ceramics and glass at Colonial Williamsburg.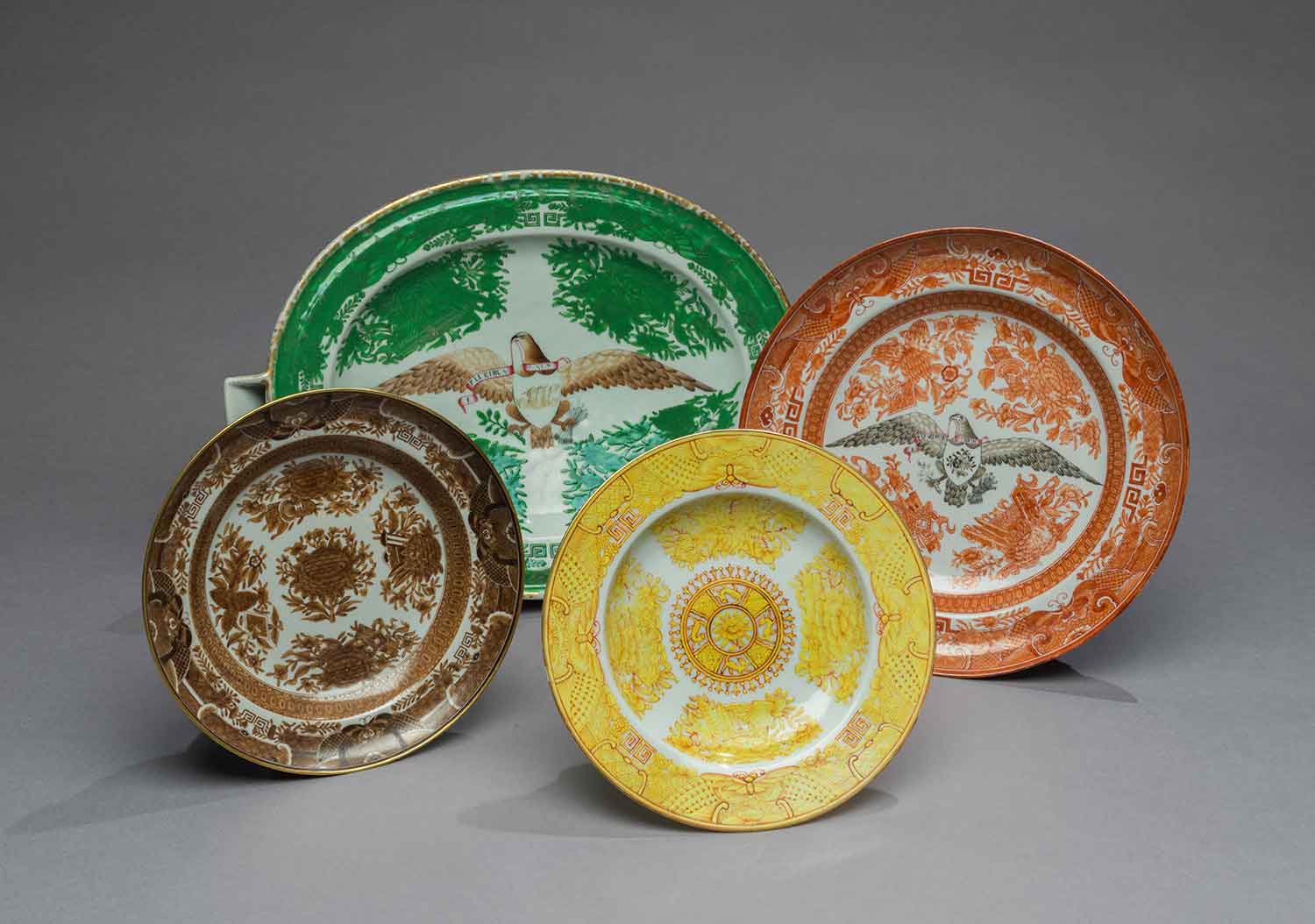 A Gift to the Nation: The Joseph and June Hennage Collection is generously funded by Cynthia Hardin and Robert S. Milligan and Mary Virginia E. and Charles F. Crone in honor of Ronald and Mary Jean Hurst.
Colonial Williamsburg is the largest living history museum in the world. Witness history brought to life on the charming streets of the colonial capital and explore our newly expanded and updated Art Museums of Colonial Williamsburg, featuring the nation's premier folk art collection, plus the best in British and American fine and decorative arts from 1670–1840. Check out sales and special offers and our Official Colonial Williamsburg Hotels to plan your visit.
Keep History Alive!
Our donors help us achieve a deeper understanding of America's founding ideals and how they relate to the world and this country today. Because we are not state or federally funded, your support is crucial to preserving the wonder of Colonial Williamsburg. Give now to keep history alive for generations to come.
Learn More