Navigating the Events Calendar and Site Searcher
You can plan your trip to Colonial Williamsburg online. Use our new CW Planner to find out what events and sites are available during your visit — and included in admission! — to make the most of your time in the colonial capital. Here's how!
Navigate to the CW Planner a.k.a. the Events Calendar. Go to Visit and then click Events Calendar.

Notice the tools at your disposal at the top of the planner. You can Select a Date, Filter Results, Search, and toggle between Events and Sites. We'll dive into how to best use each of these tools below.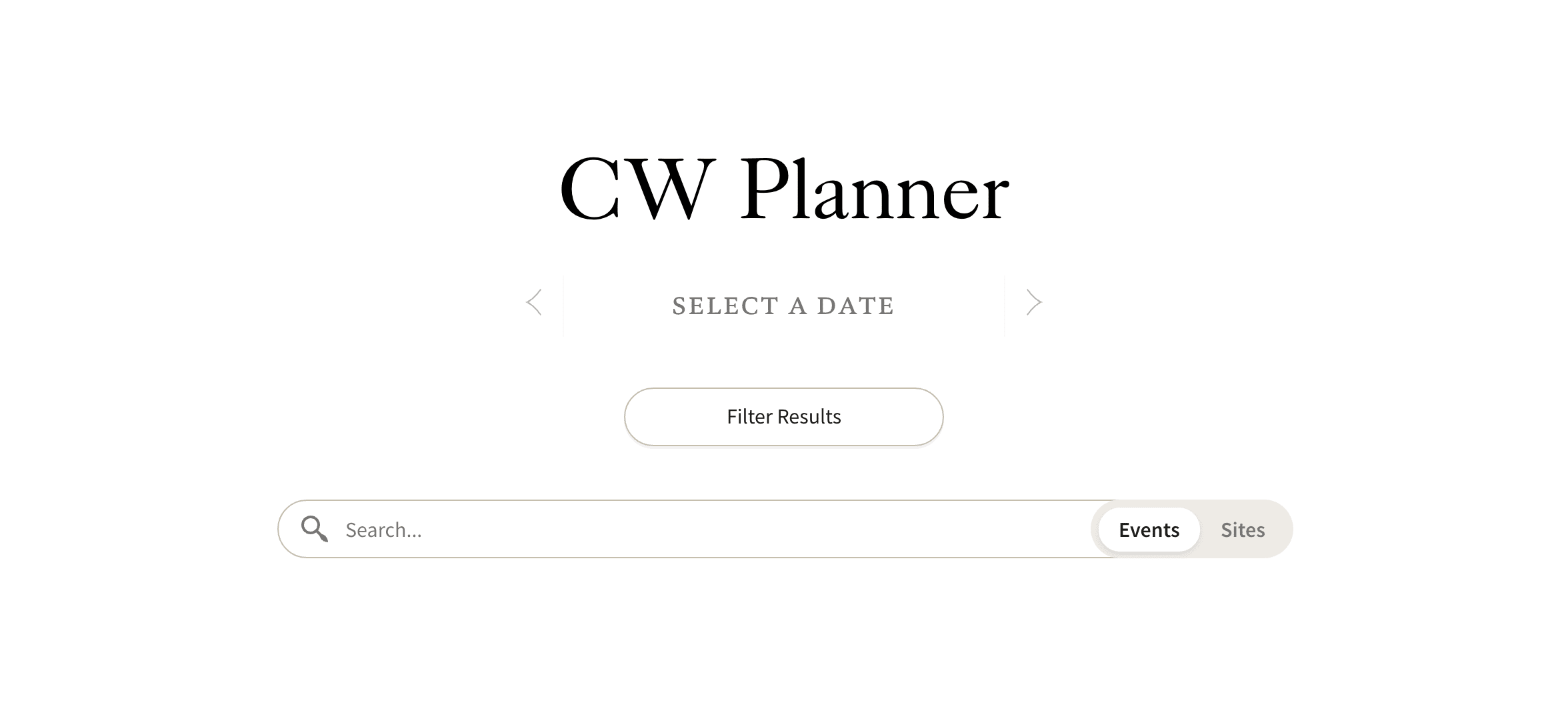 If you know when you're planning on attending, Select a Date to see the events happening that day.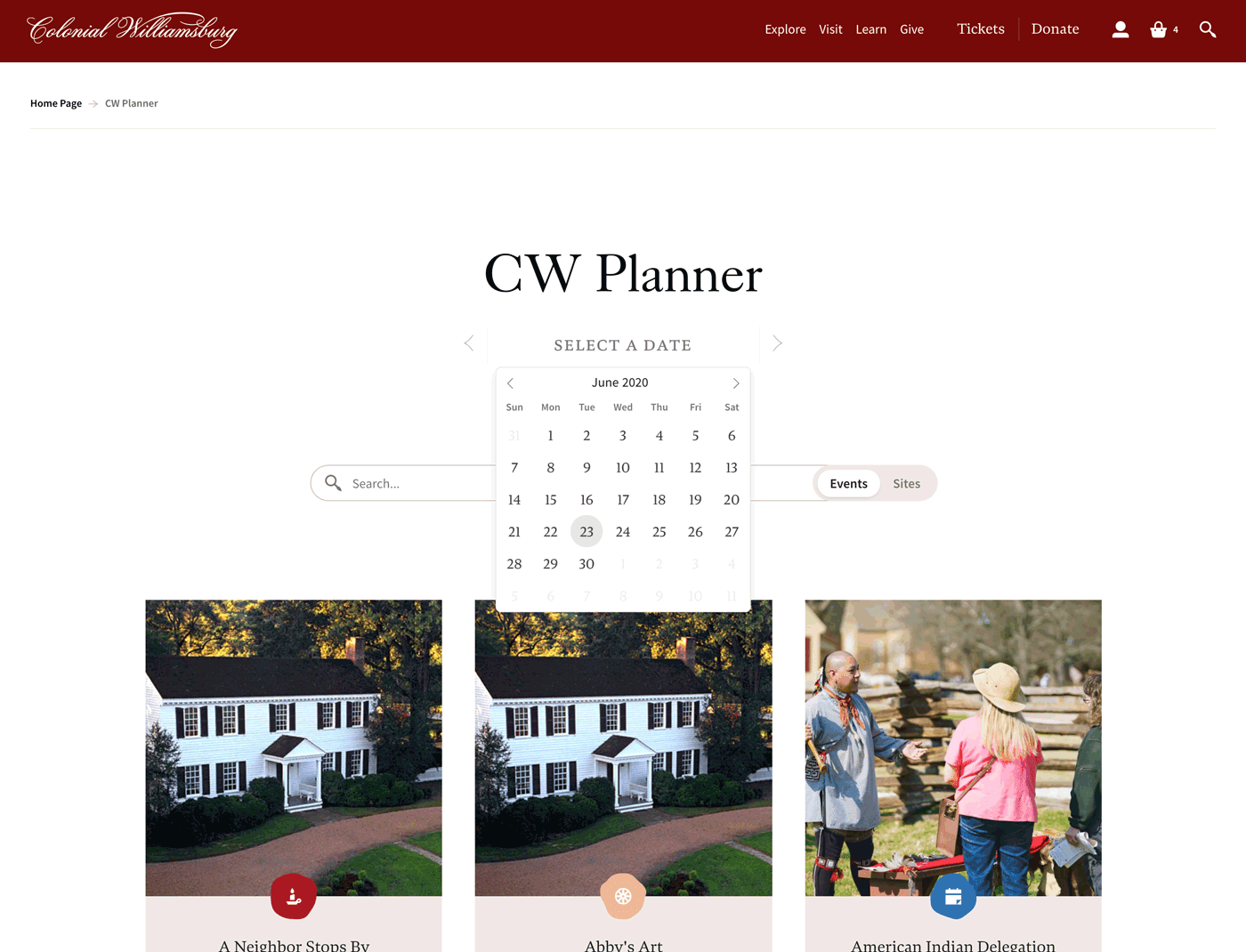 Once you've selected a date, you can scroll to the previous and next events with the arrows to the left and right of the date you selected
You'll also see that times appear in the corner of each event. You can scroll through a day to see event appear in the order that they occur, from morning to evening. If an event is available multiples that day, you'll see Multiple Times instead of the time. Click the event to see available times.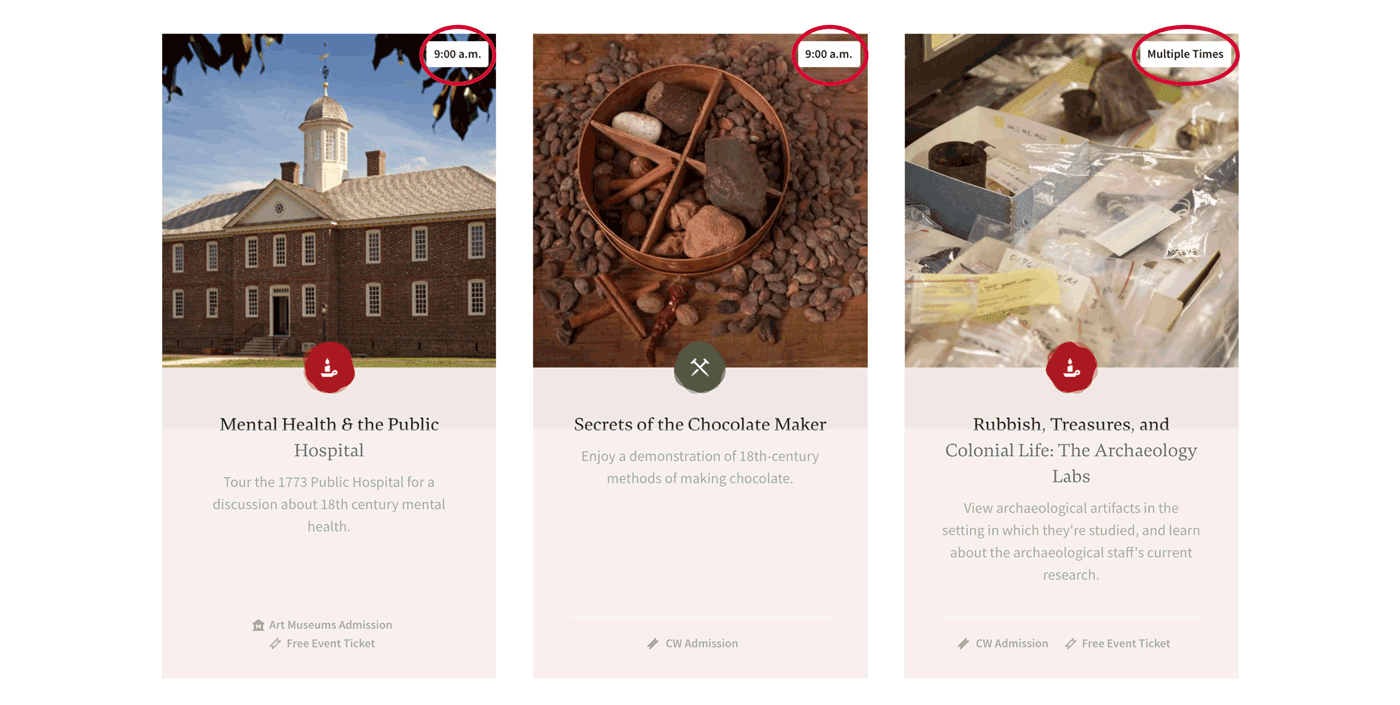 You'll also see that each event card includes information about what you need to attend.
Most sites and events require CW Admission — included in multiday and single-day tickets as well as Annual, Good Neighbor, and Collegiate Passes as well as Museum Admission. You can buy and redeem your choice of admission product online as well.
Some sites and events are Open to the Public, while the Art Museums require Art Museums Admission, which can be purchased individually or in an Art Museum Membership, or is included in all other admission tickets.
You may need a separate ticket, and if a free or paid event ticket icon appears on the event card, you can click through to the event for more information about securing your event ticket.
Looking for a specific type of event? Click the filter! Filter events by type of experience, time of day, or interest. For example, select Fife & Drum and hit Apply to see events with this signature ensemble.
Once you've selected a filter item, it will appear below the selected date. To remove the filter or search term, click the X to see more results.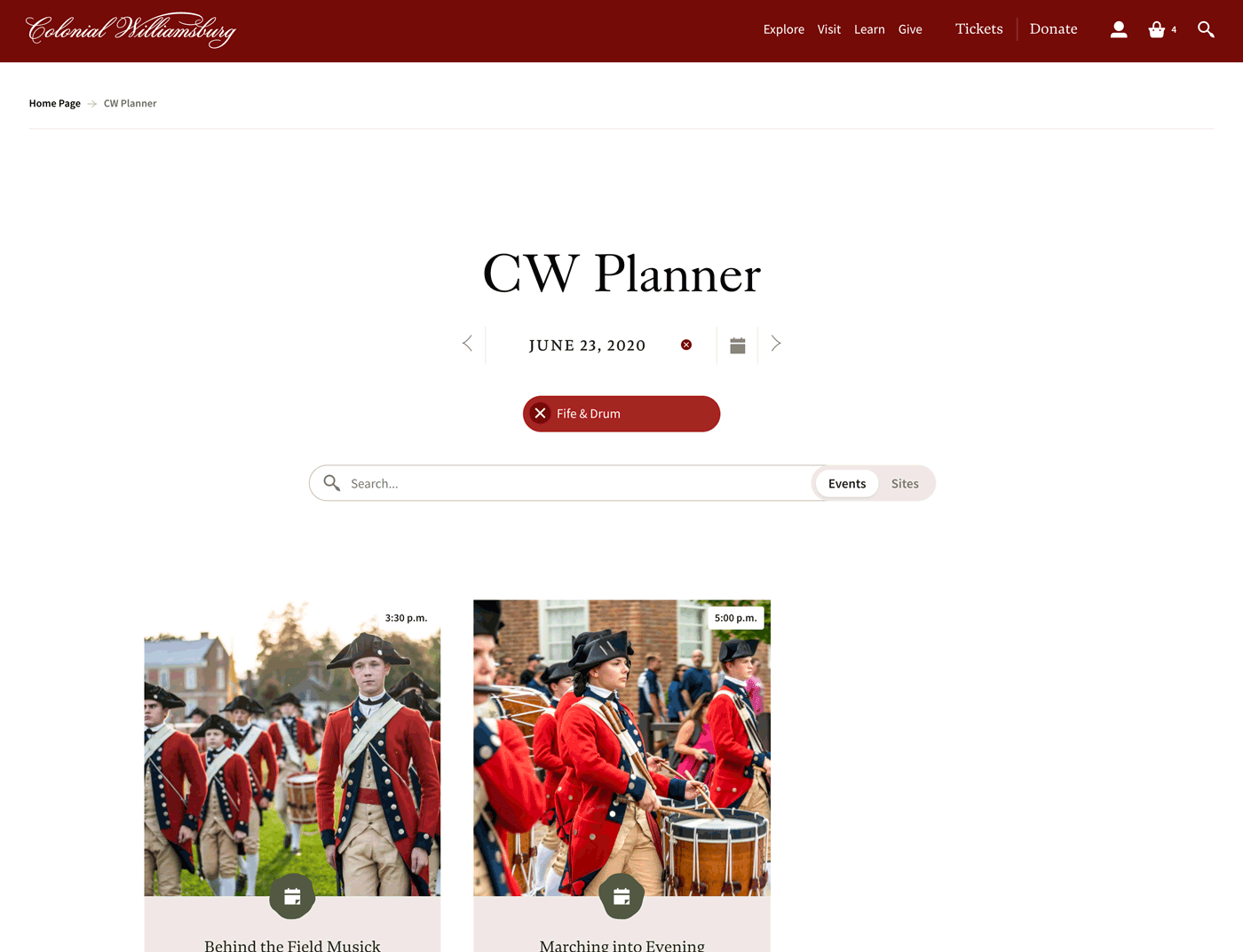 Searching works much the same way. Type a search term and hit Enter to pull up results.

Not getting any results for your date? Scroll to new dates to see the next time an event for your search appears, or click the X to see all events that match your search.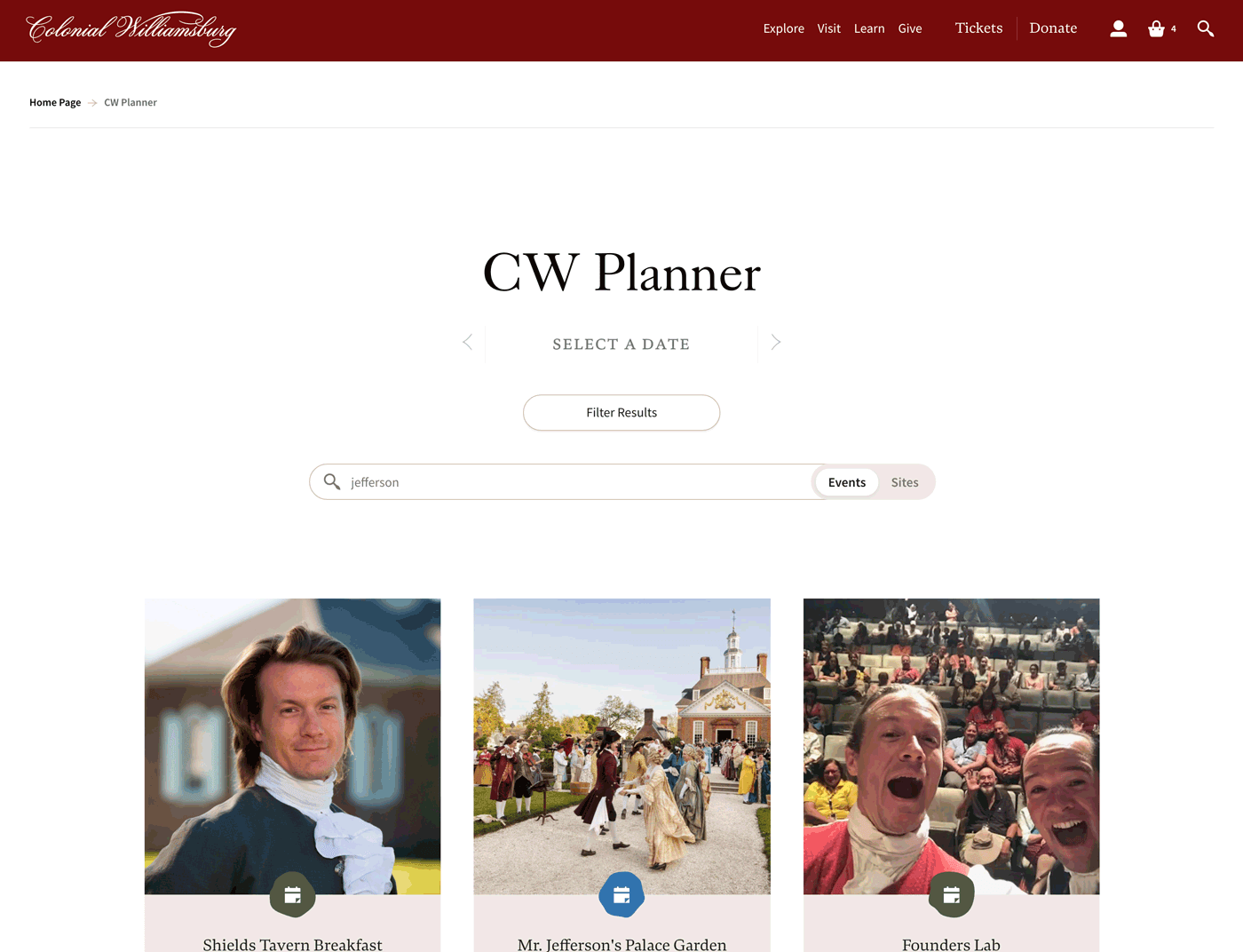 Now let's explore sites. Toggle from Events to Sites to see all of the government and domestic buildings, trades, food & drink options, hotels, shops, and more that you can visit.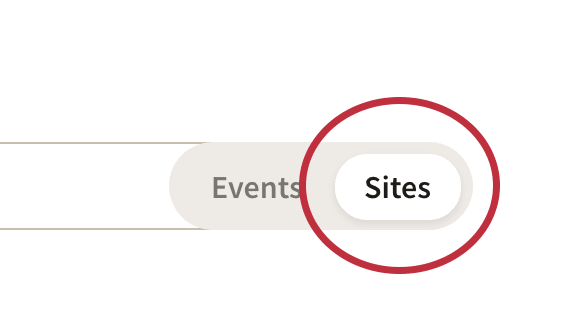 Select a date to see what's open during your visit. Once a date is selected, you'll notice that hours of operation for that day appear in the corner of each site.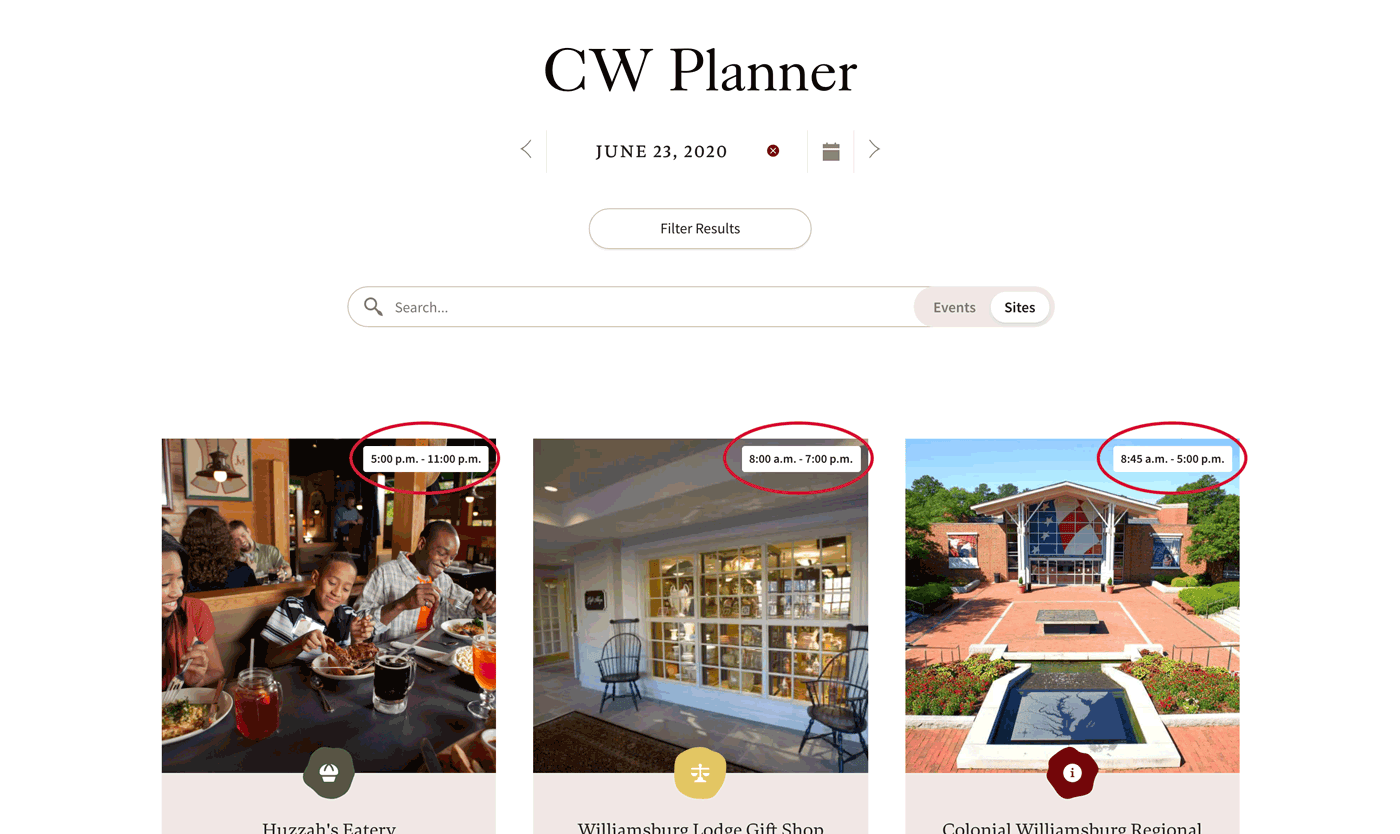 Each event card will also display whether you need Admission to enter or not, as well as if the facility is accessible (meaning it has a ramp, lift or no stairs to enter).
You can filter sites by type of experience, accessibility, and the time of day that they're open. For example, select Food & Drink and click Apply to see all of your options to fuel your visit.
And that's how to use the CW Planner to plan your visit using our CW Planner on computer or mobile device. Remember that, in order to limit physical contact, you can purchase and redeem your tickets online too. Here's how.
Learn More