Thoughts on the inspiration for "Created Equal," a new museum theatre program for July 4th
We started with a question that Frederick Douglass asked in 1852, "What to the Slave is the 4th of July?"
The idea for 'Created Equal' came in the days following the Fourth of July in 2018. As we reviewed the programming that we offered on that day, I realized that we were missing the opportunity to explore African American perspectives on the Declaration of Independence. What did that document mean to those who were enslaved at the time that it was written? What does it mean for people of color today? It occurred to me that movement after movement for civil rights and social justice have been inspired by the powerful words at the beginning of the Declaration. And to me that is really something worth celebrating.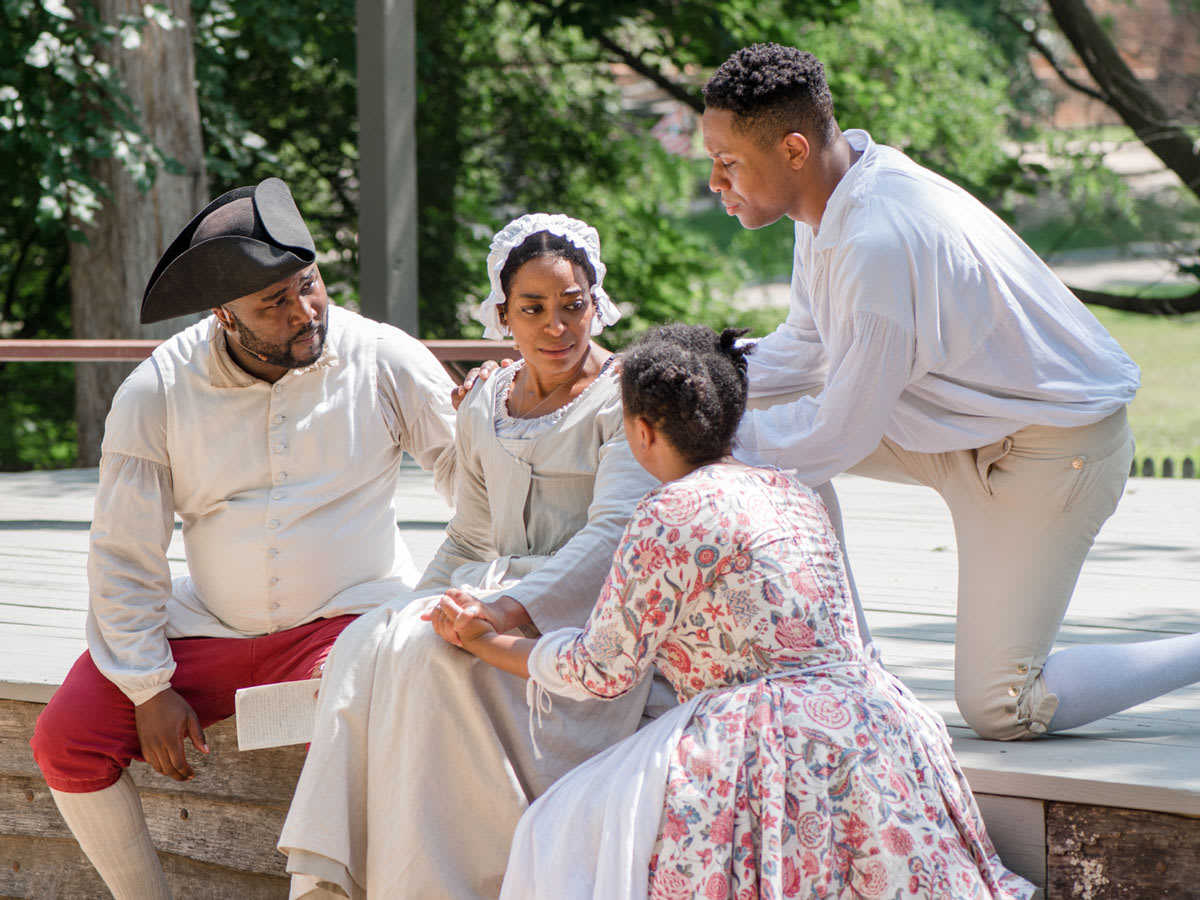 At Colonial Williamsburg we work to tell the stories of people who inhabited Williamsburg during a truly extraordinary time, a time of revolution — a time when fundamental American ideals were being solidified — ideals like freedom and equality. We are committed to telling the story of all the people, this includes over 1,000 enslaved men, women, and children — over half of the population.
On the Fourth of July, we celebrate the Declaration of Independence, which asserts that 'all men are created equal' and endowed with certain unalienable rights: 'life, liberty and the pursuit of happiness;' the question that Frederick Douglass asked in 1852, "What to the Slave is the 4th of July?," must have been on the minds of the enslaved people of Williamsburg in 1776.
Created Equal explores what enslaved people in Williamsburg may have been ruminating on in 1776 as they listened to the rhetoric of the time. We also make connections between the 18th century and modern times to explore what the words and ideals put forth in The Declaration mean to us today and can mean for us in the future.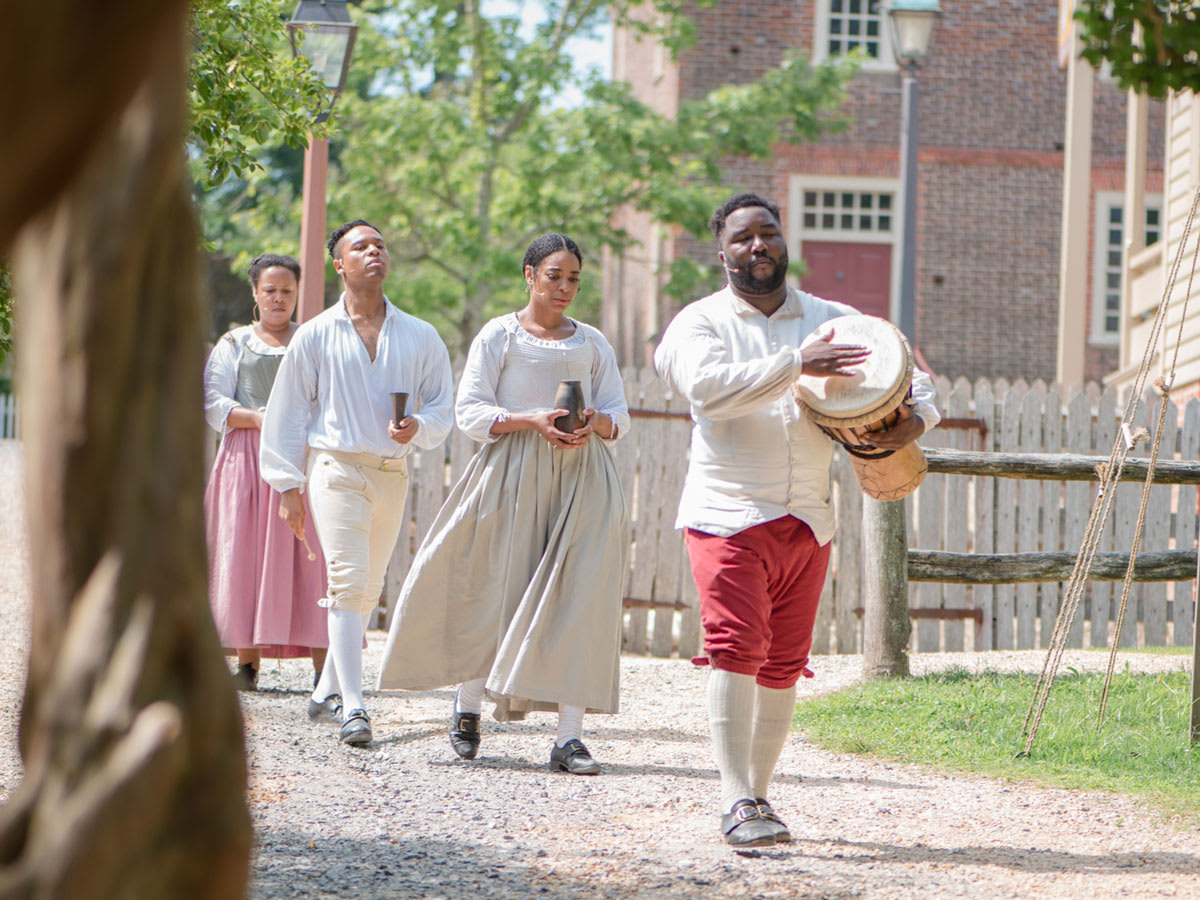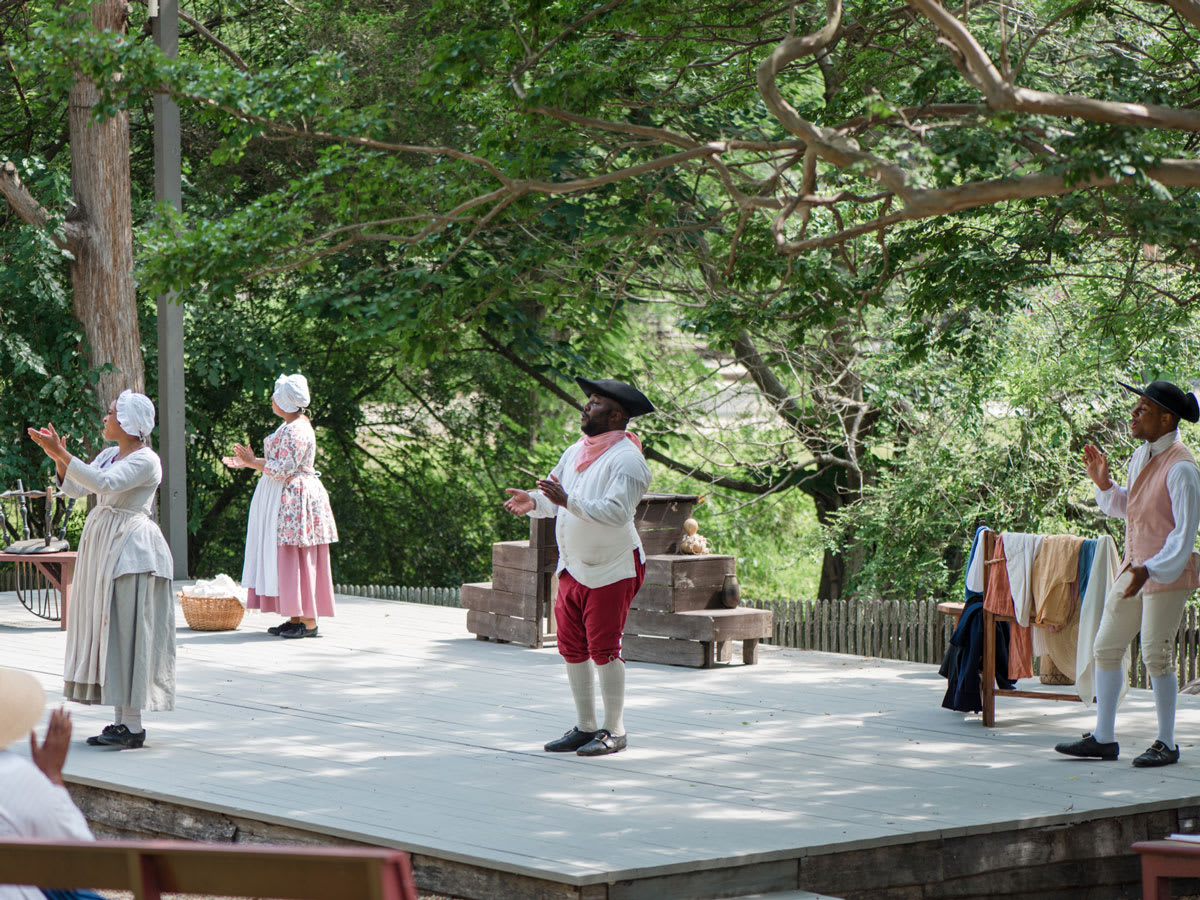 Actor Interpreters Deirdre Jones, Jamar Jones, Jeremy Morris, and I have put our heads and hearts together over the past few months to develop a truly unique museum theatre piece. Pulling from primary resource material from the 18th, 19th, 20th, and 21st centuries, we have utilized our collective experience as theatre artists, historical interpreters, and musicians to create an experience that we hope will honor our ancestors, engage and entertain our guests, and put our Fourth of July celebrations in a more inclusive context.
Katrinah Carol Lewis is an actor, singer, playwright, director, teaching artist, and yoga instructor. She has been working in the Actor Interpreter department at Colonial Williamsburg since 2011, serving as Artistic Director of Museum Theatre since 2016. She is the playwright and director for "Resolved, An American Experiment" and many other museum theatre programs at CW including "Joy in the Morning" and "Faith, Hope and Love." She has been an active member of the theatre community in Richmond, Virginia for over 15 years and was awarded the Richmond Theatre Critics Circle Award for Best Actress in a Musical in 2016 for her work as Billie Holiday in "Lady Day at Emerson's Bar and Grill" with TheatreLab.
Learn More