A Look at Marie Antoinette's "Premier Coiffeur", Léonard Autié, through Will Bashor's book "Marie Antoinette's Head: The Royal Hairdresser, The Queen, and The Revolution."
You may have heard the phrase "behind every great man is a great woman." Well, as an apprentice wigmaker and student of 18th-century fashion, I have a slightly different version: behind every fashionable Queen is her hairdresser. For those of us who study the history of hair, one name is inevitably mentioned: Marie Antoinette. However, while she encouraged and enjoyed the elaborate hairstyles we think of, the credit for the design and creativity goes to Léonard-Alexis Autié, a hairdresser from Pamiers, France, who completely changed the popular fashion at court and became a close confidant of the Queen herself. But who was Léonard?
While accurate information can be difficult to find, there is a recent book on Léonard that provides an in-depth look at his life, bringing together the existing historical materials in a way that is engaging, while also acknowledging what is still unknown. This wonderful source is "Marie Antoinette's Head: The Royal Hairdresser, The Queen, and The Revolution" by Will Bashor.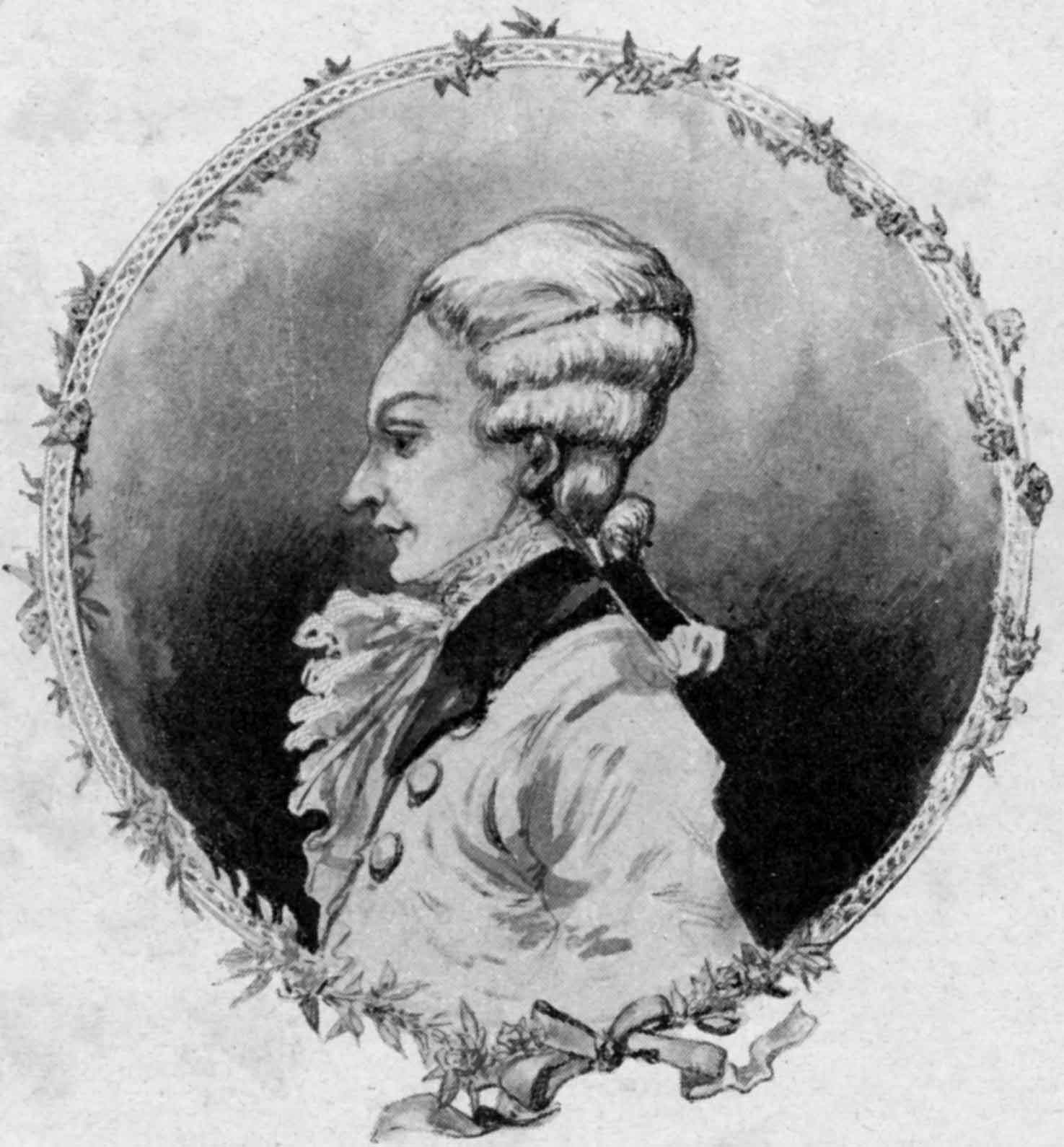 "The art of dressing a lady's hair is a free art like poetry, painting, or sculpture. By means of the talents we possess, we bestow new charms on the beauty of which the poets sing."

"Marie Antoinette's Head: The Royal Hairdresser" by Will Bashor
Léonard was born sometime between 1746 and 1751 and spent his childhood in Pamiers with his family. He picked up his comb early in life, dressing hair in Marseilles, Toulouse, and Bordeaux, before arriving in Paris in June of 1769. Through a series of twists and turns, including creating a hairstyle with floating stars in an actress's hair for a pantomime, Léonard soon found the attention of the Marquise de Lanqeac in March 1770, only nine months after he first set foot in Paris, right around the time that Marie Antoinette arrived in Paris upon her marriage.
It wasn't until two years later that Léonard became Marie Antoinette's personal hairdresser after both the Marquise de Lanqeau and Madame du Barry recommended his talent. By this time, his personal style was so popular and requested that he opened the "Académie de Coiffure" with Frémont (another hairdresser and close friend), a school for hairdressing that was able to provide training in the art, without the regulations and expenses involved with being a part of the wigmaker's guild. Soon, Léonard's brothers, Pierre and Jean-François, joined him in Paris. All three of the Autié brothers took on the name of Léonard to capitalize on his fame (something which has certainly caused many historians to shake their fists in frustration over the centuries).
Talent and artistry are one thing, but it takes more than that to create such long-lasting iconic looks. Léonard knew how fashion spread and used that knowledge to great effect. In his book, Bashor describes an occasion in 1773 where Leonard created a headdress à la comète for Her Royal Highness that was "a confused combination of fire-colored ribbons entangled in her looks of hair" for her to wear to the theater. The trend quickly spread not only in the hairdressing world, but also influenced the design of cakes, fans, and jewelry. Léonard's secret? He had friends in the theater that night, who vocally expressed their admiration of the hairstyle and the brilliance of the hairdresser who created it.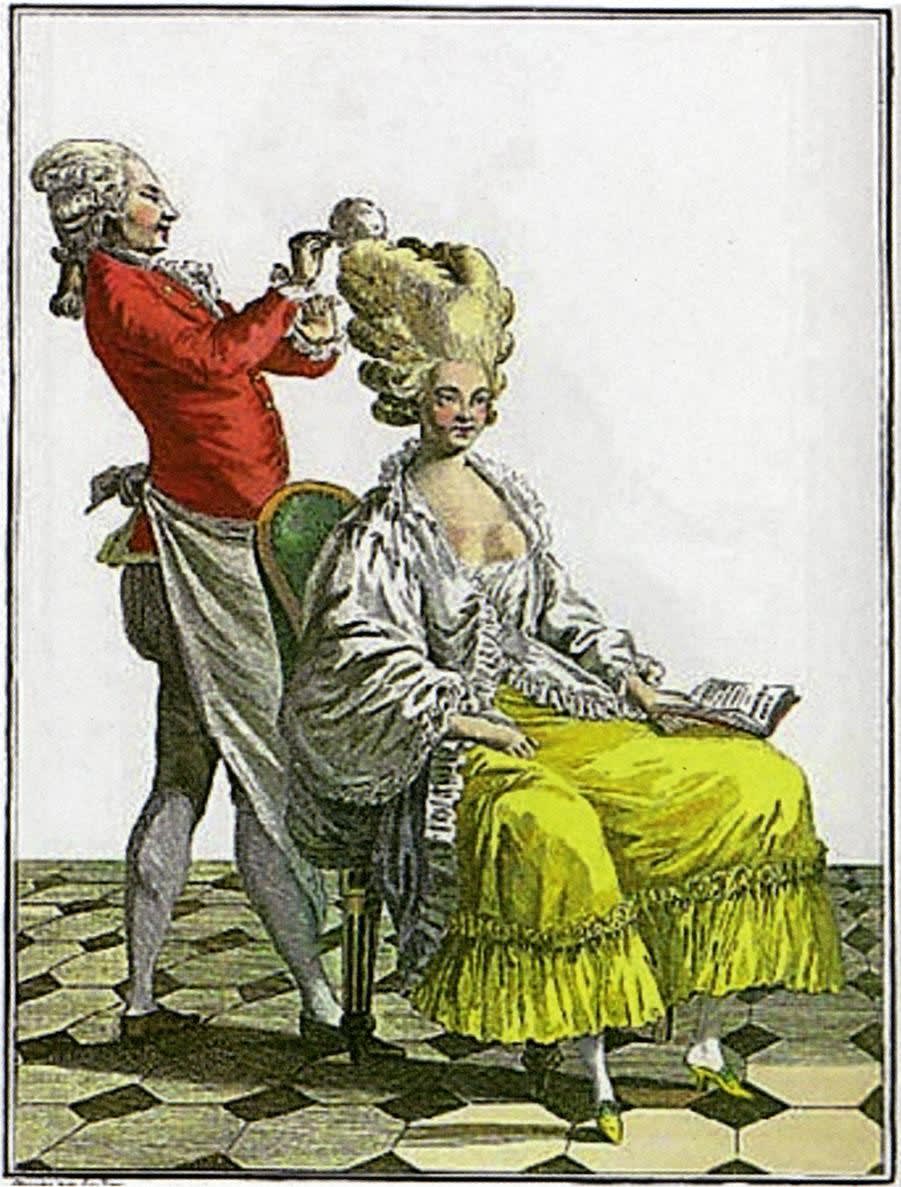 However, no amount of skill and no number of friends assisting Léonard could help when tragedy struck. In late 1781, Léonard's nightmares came true: Marie Antoinette was losing her hair. Years of heavy styling, pulling, and pinning, combined with the change in hormones that came with her second pregnancy, caused thinning and loss. For a moment, Léonard thought his career may be doomed. However, always a manipulator with his words as well as with a comb, Léonard came up with a solution: the coiffure à l'enfant, a hairstyle that only required the hair to be a few inches long. How did he get such a vain young lady to agree? He happened to mention that high hairstyles were so common now that even the working women of Paris were wearing them.
Léonard's relationship with the Royal family went beyond just being a hairdresser. He was a close confidant, a royal servant, and one of the few that could be trusted completely at a tumultuous time. He remained loyal to Marie Antoinette until her death, and then continued working for the royal family, even returning to the court of Louis XVIII in 1814 after spending 16 years in exile, which he spent dressing hair in St. Petersburg. His loyalty and sacrifice was never fully rewarded though, and his name has since faded from public knowledge. In fact, Bashor's book was the first one written about Léonard in over a century.
I've only begun to scratch the surface of Léonard Autié's life here and all the twists and turns it takes. Léonard's life was one of political intrigue, ambition, and romantic interludes of all sorts, all lead by his talent, ambition, and most of all, his beloved comb.


Sara Palmer is an Apprentice Wigmaker by day and an Evening Programs manager and storyteller by night who has been with Colonial Williamsburg since 2015. When not making wigs, managing the CW Escape Room, or telling ghost stories, she spends most of her time watching Doctor Who with her dog Wendy or drinking good whiskey with friends.
Learn More