Behind the scenes with the dedicated volunteers who bring the holidays to Colonial Williamsburg
In a warehouse a few miles from Colonial Williamsburg's Historic Area, CW elves (as in landscape employee and volunteer decoration designers) are elbow-deep in peacock feathers, pinecones, oyster shells, and dried florals and fruits. While employees and their families who live in the private residences decorate their own doors, this small team of staff and volunteers decorate more than 200 public buildings and unoccupied residences.
We got a sneak peek into the holiday decoration creation process, and all we can say is we're ready to deck the halls! …. er, D.O.G. street. Check out these detail shots sprinkled with a few tips and fun facts, then make plans to see them for yourself, and even take home some historic holiday décor for yourself below.
Materials Matter
Our decoration team uses all-natural materials, including peppers and flowers harvested from our very own Historic Area gardens and dried for decorating use. They might not have decorated in this same way, but 18th-century colonists in the region would have recognized all of the materials used.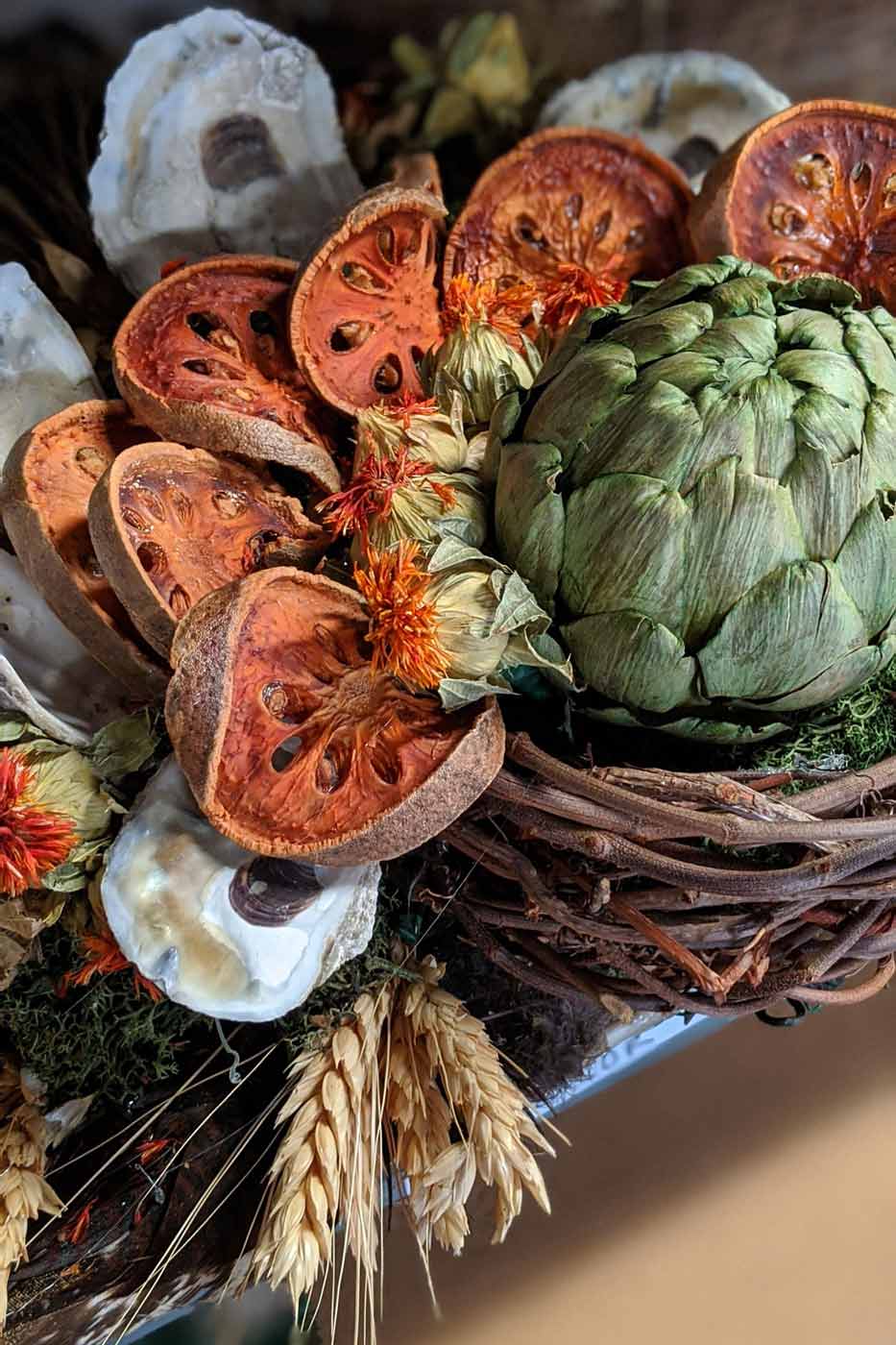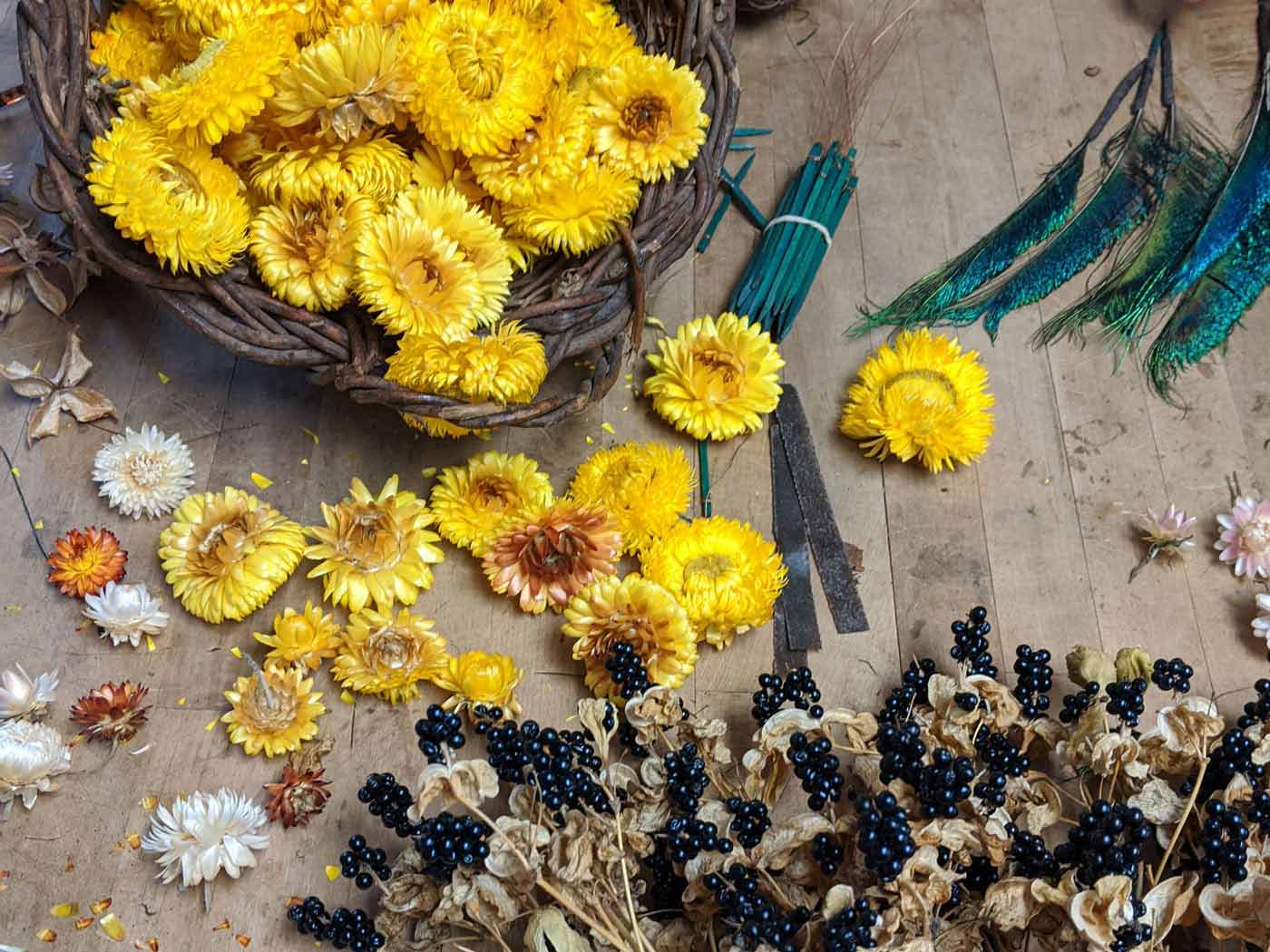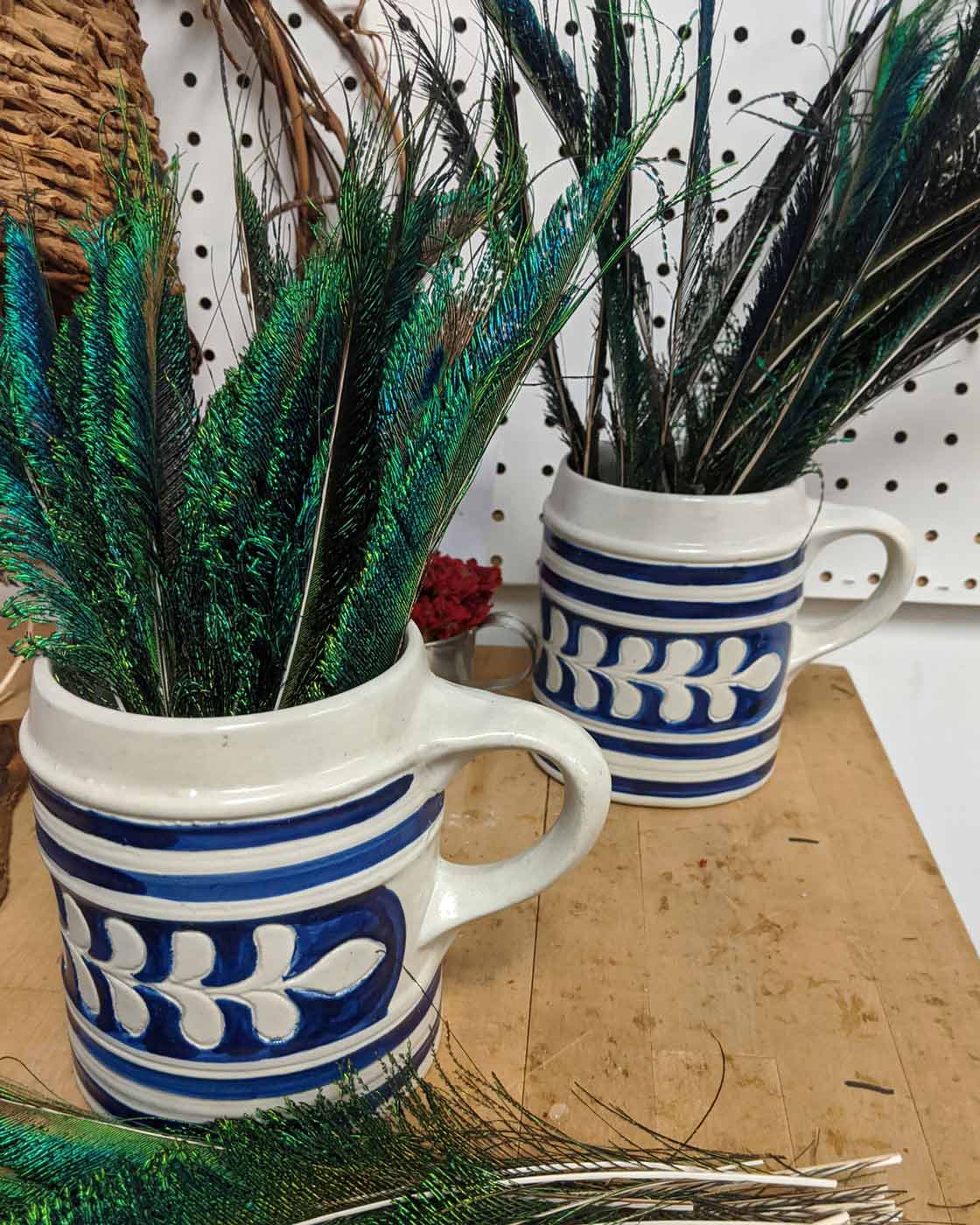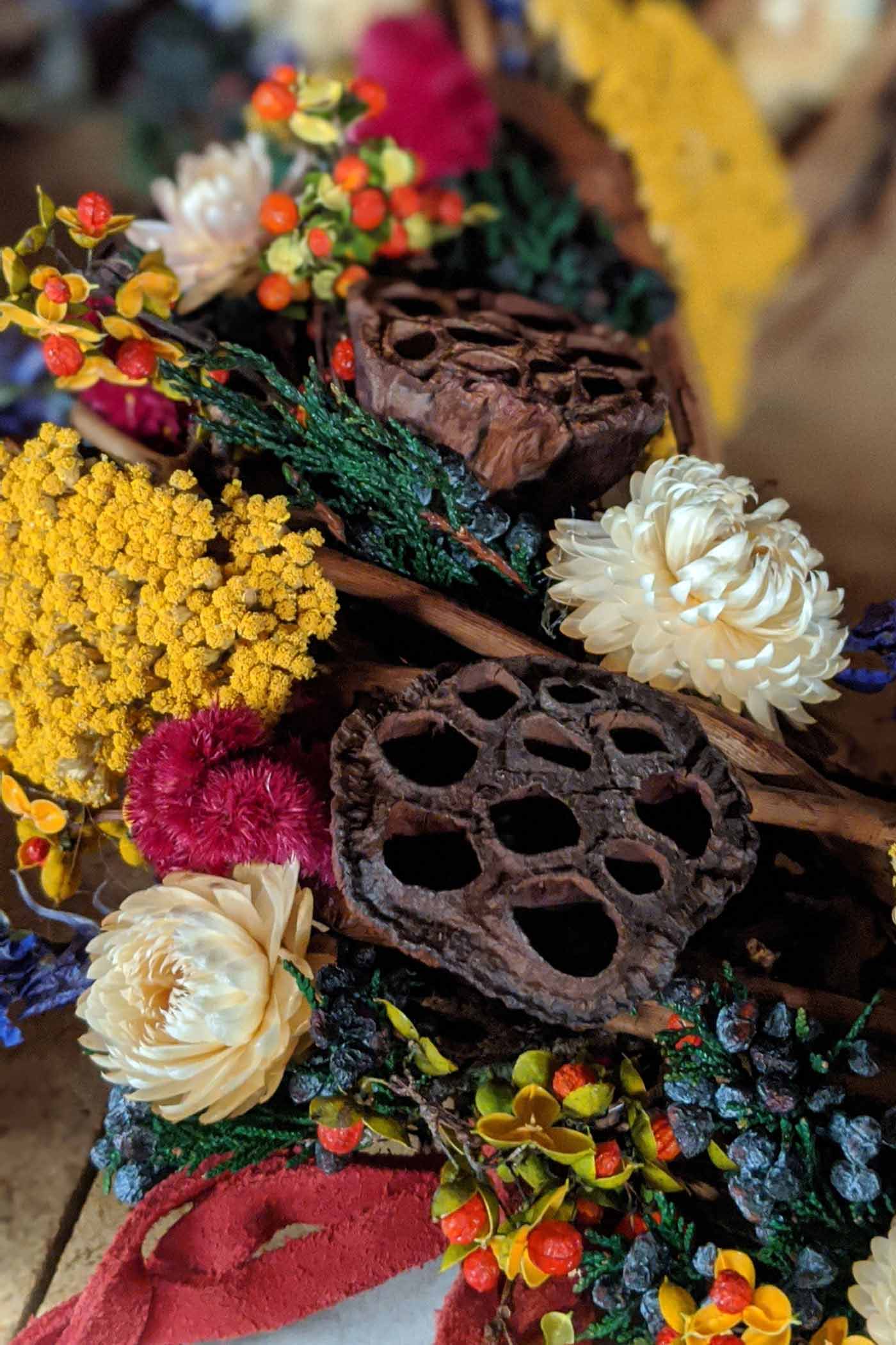 Weathering the Weather
Each wreath, centerpiece, and swag is handmade. Over the years, the team has discovered ways to help protect the decorations from the elements. For example, they avoid adorning buildings that get a lot of direct sun with fresh fruit, saving those materials for shadier facades.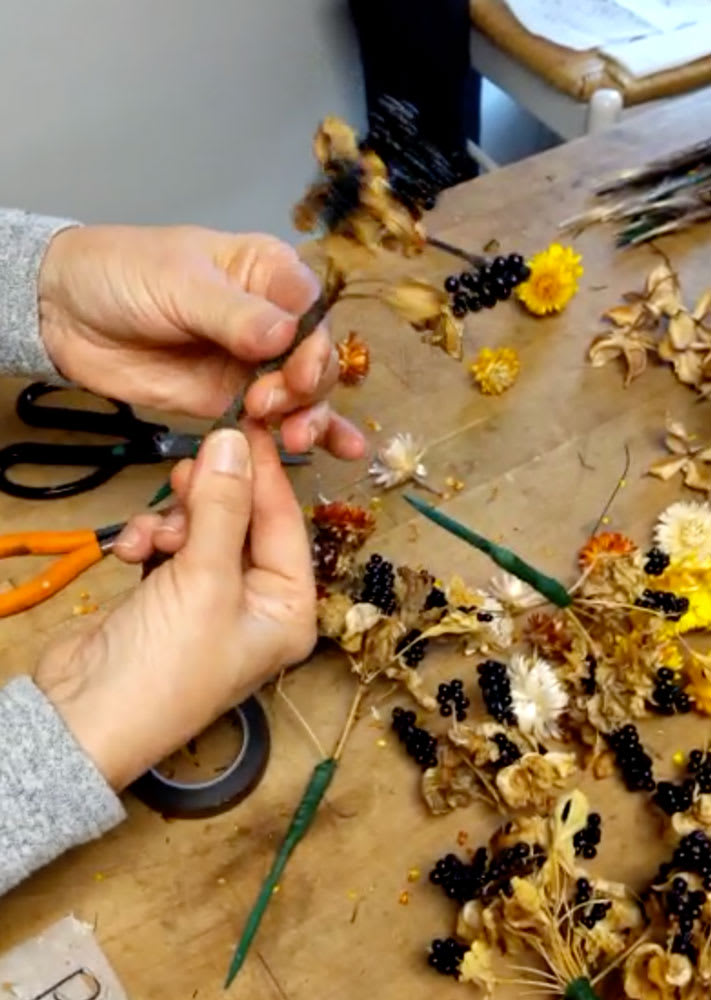 Because there is so much to do, the designers focus on working with the dried elements first, then work with fresh greens and fruit in the final phase before decorations go up. In many cases, dried décor on brown wreath frames are made first like this, then added to a fresh green wreath. That way, as the greenery fades throughout the season, it can be switched out without dismantling the entire wreath.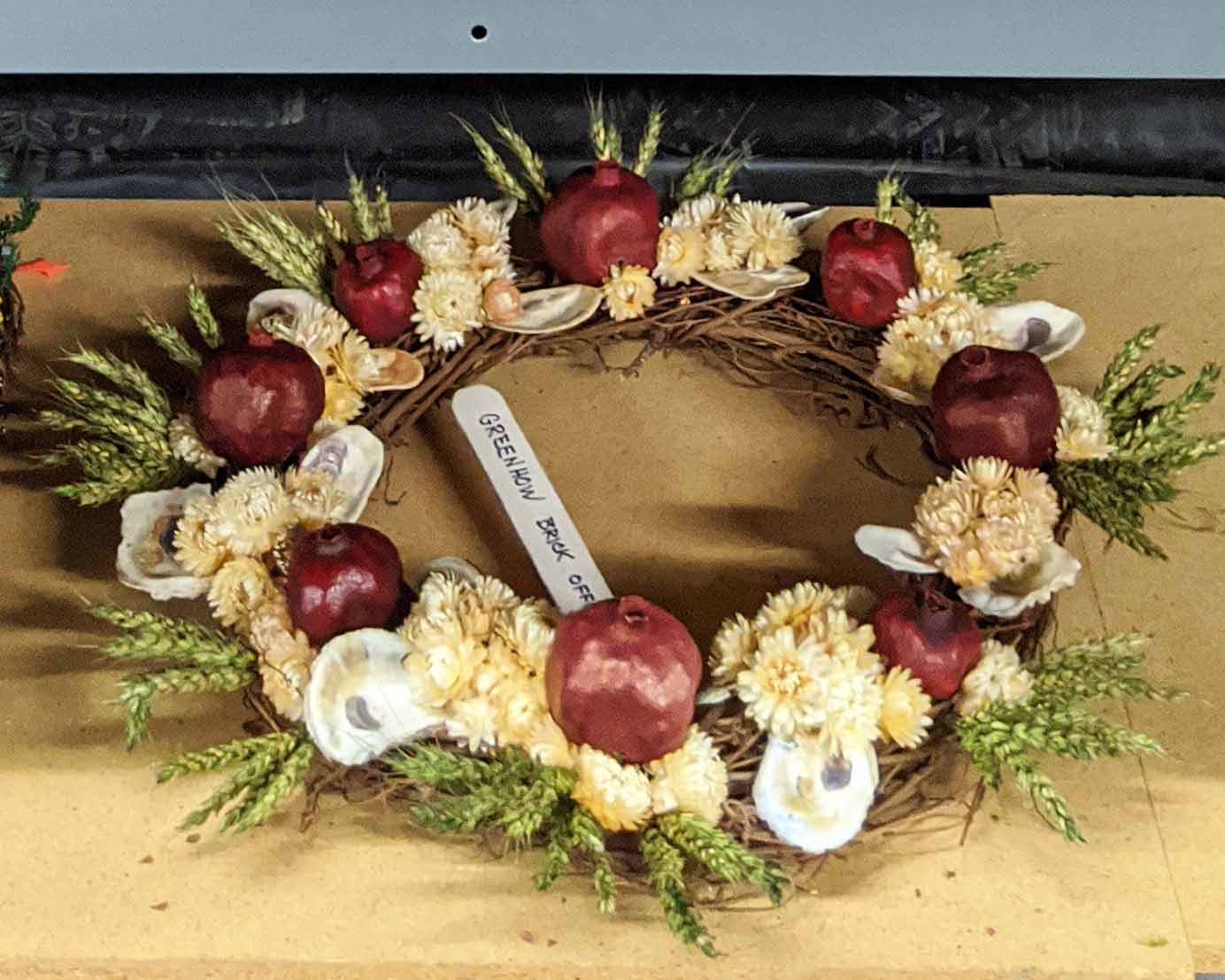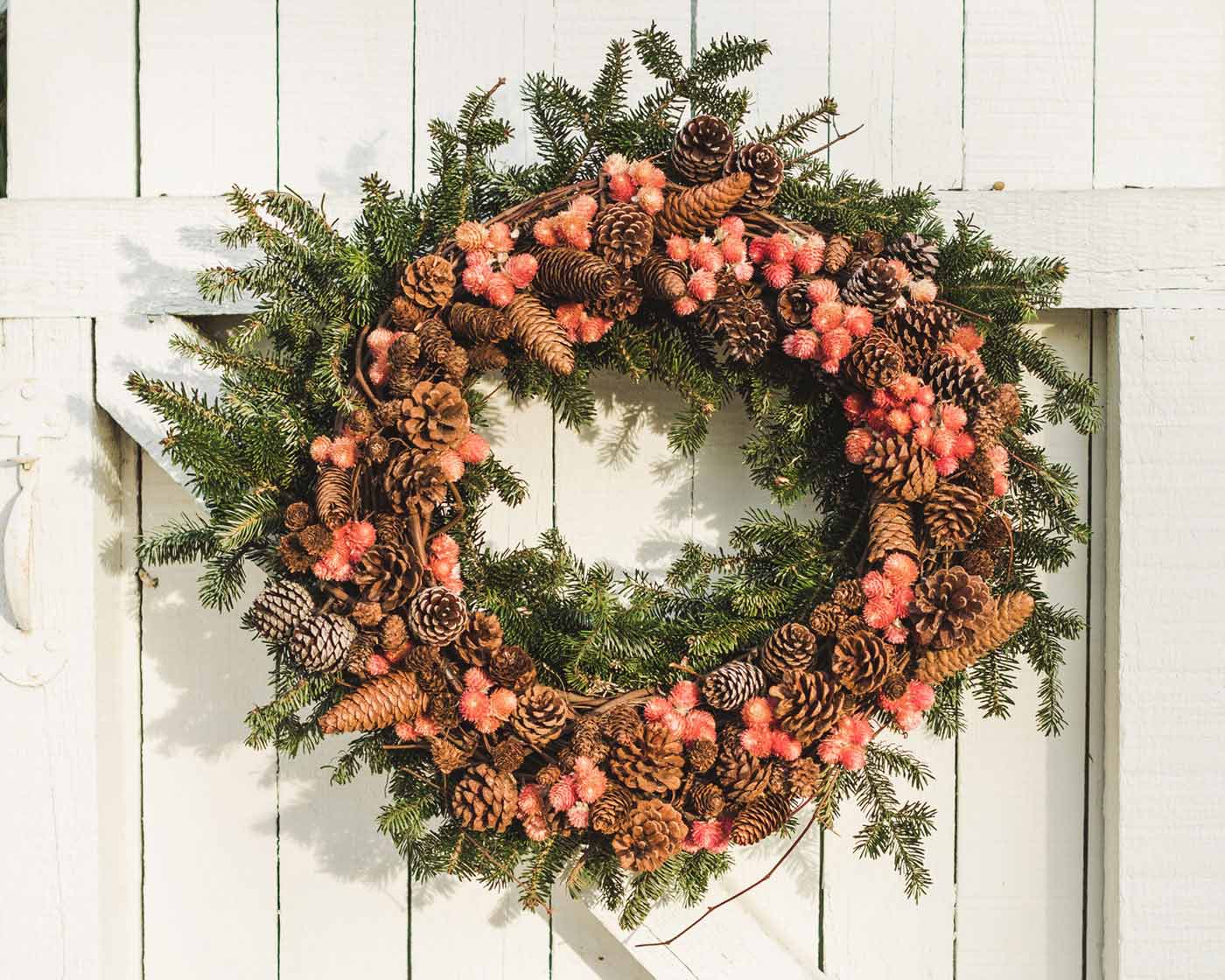 Handmade decorated wreaths like this pictured on the left were made in early November and are sitting on shelves in the decorating warehouse, waiting to be placed on fresh green wreaths, creating two-layer wreaths like the holiday wreath pictured on the right.


A Competitive History
The first Historic Area Residents Doorway Decorations Contest took place in 1937 to encourage residents to abandon the modern decorations of Christmas for an old-fashioned look. Today, each resident is given a booklet that explains the decoration guidelines and awards are presented at a program on the first Wednesday in December.
Residents are divided into two categories — amateurs (persons with no floral arranging experience) and professionals. Trade Shops were added as a separate category in 2017. Beginning last year, each landscape designer can enter one of their designs into a the newly created Creative category as well.
Decorations are judged on the following criteria: the types of materials used; creativity; elements of design; originality and faithfulness to the spirit of eighteenth-century decorative ideas; attention to detail and written information provided by the residents.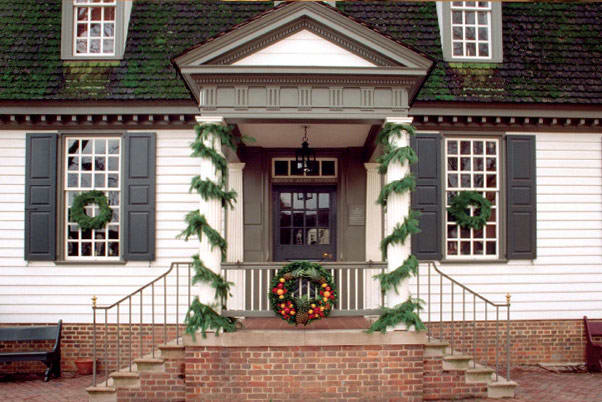 Debuting soon
So when will these wreaths adorning doorways throughout the historic area? Installations begin Thanksgiving week!
Wreath sales are back
You can also take the historic holidays home with you. That's right, our Decoration Wreath Sale is back by popular demand. Visit the first three Saturdays in December or Thursday Dec. 17 to purchase a variety of wreaths and centerpieces made in the same style of the decorations that adorn the Historic Area buildings.
Plus, take a walking tour of the holiday decorations to hear the back stories behind many of the creative concepts throughout the Historic Area.
Want to know who wins? We'll announce the winners of this 28th annual contest on Facebook or Instagram, so follow us there for an opportunity to cast your vote on our people's choice award.
Learn More