Click your mouse over the image to get a closer look: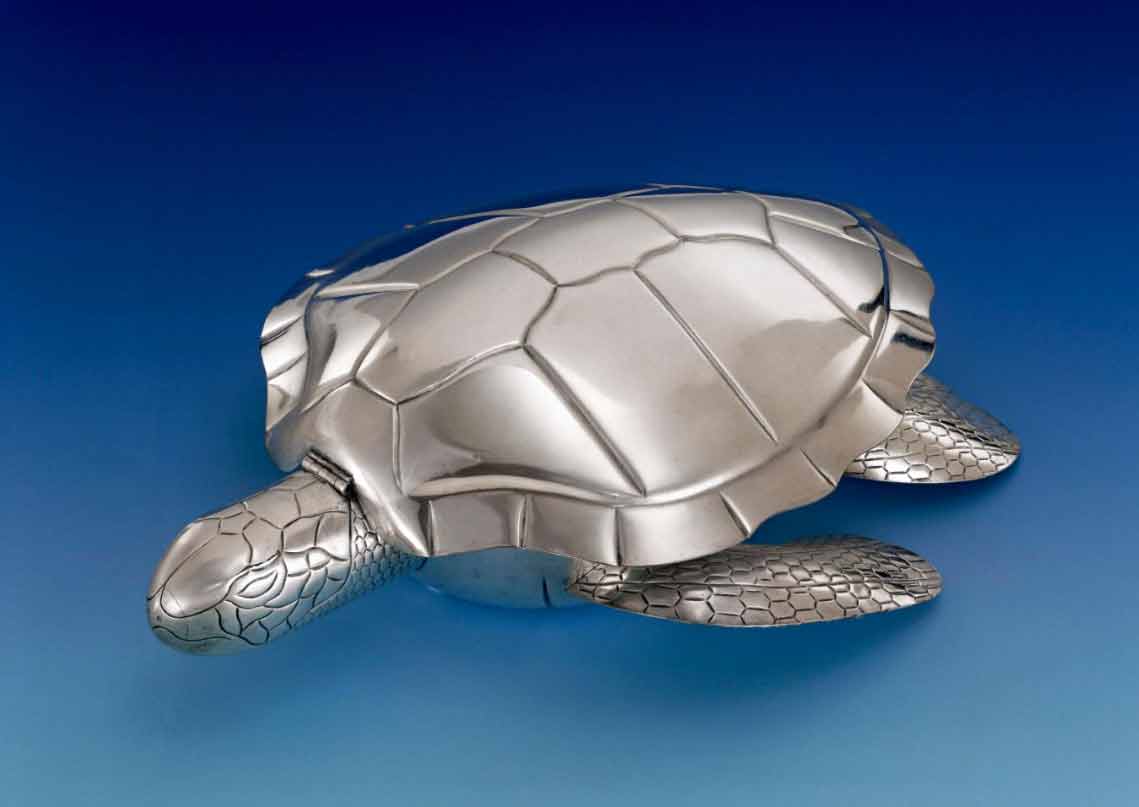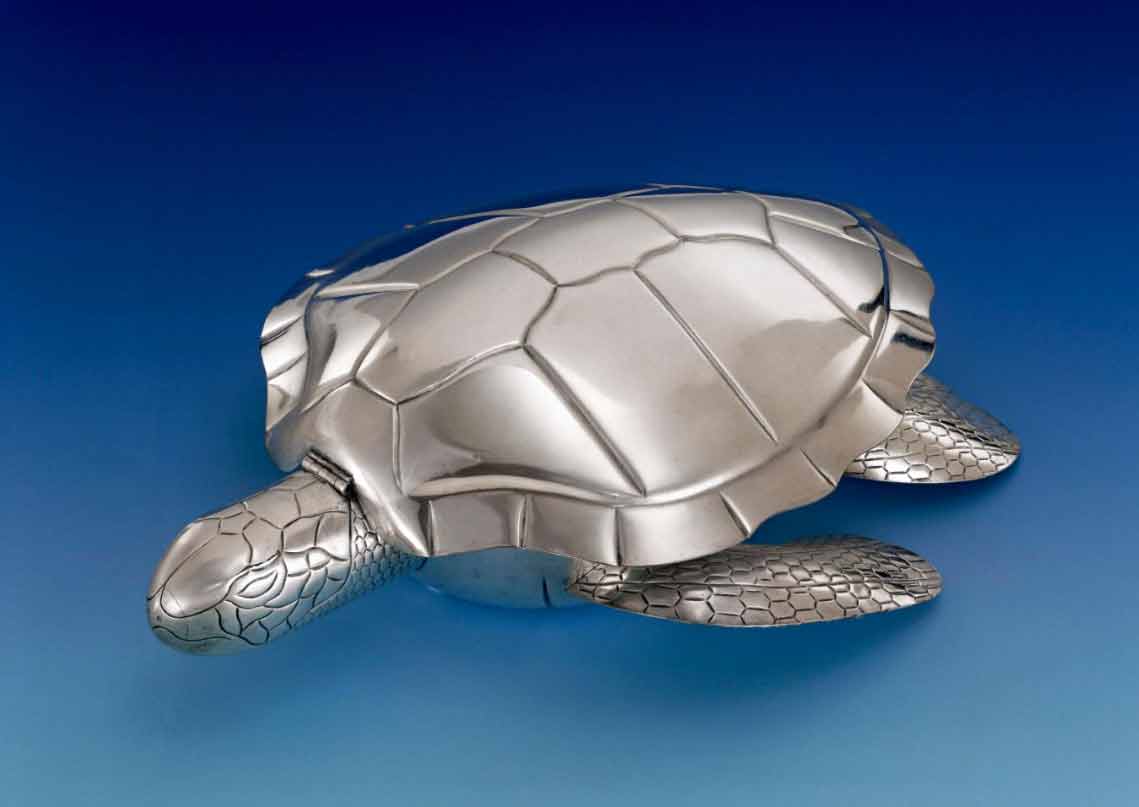 What is this made of?
Fused silverplate
When was this made?
Ca. 1815
Where was this made?
Sheffield, England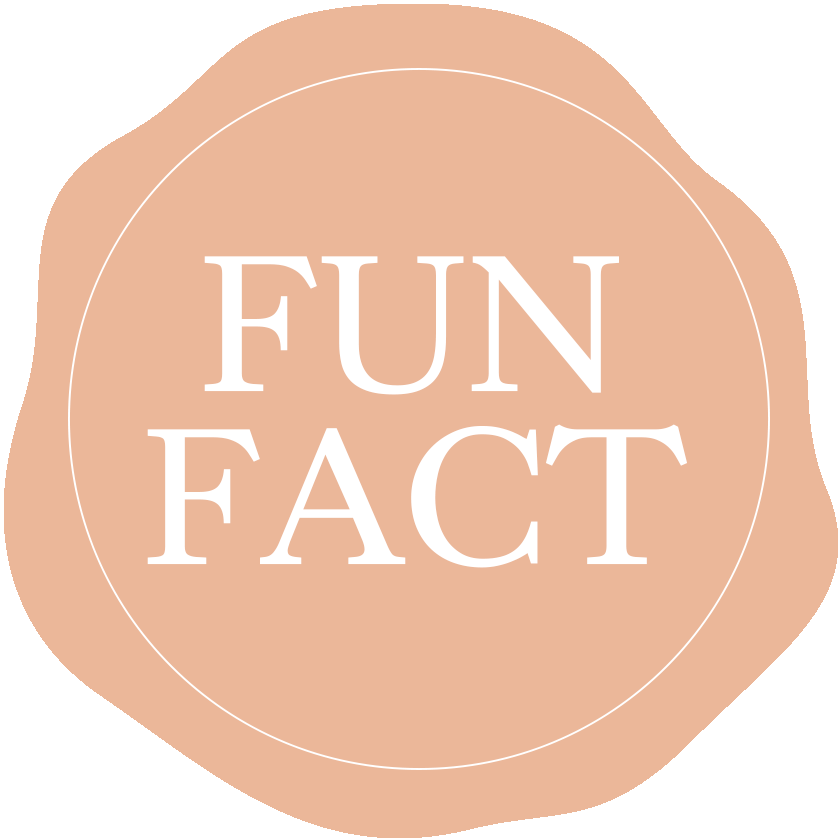 This soup tureen was named "Sir Reginald" by the person that donated the piece to the Museums.
Think about It
This turtle shaped tureen held soup. Do you eat soup out of a turtle? What kind of dishes do you use?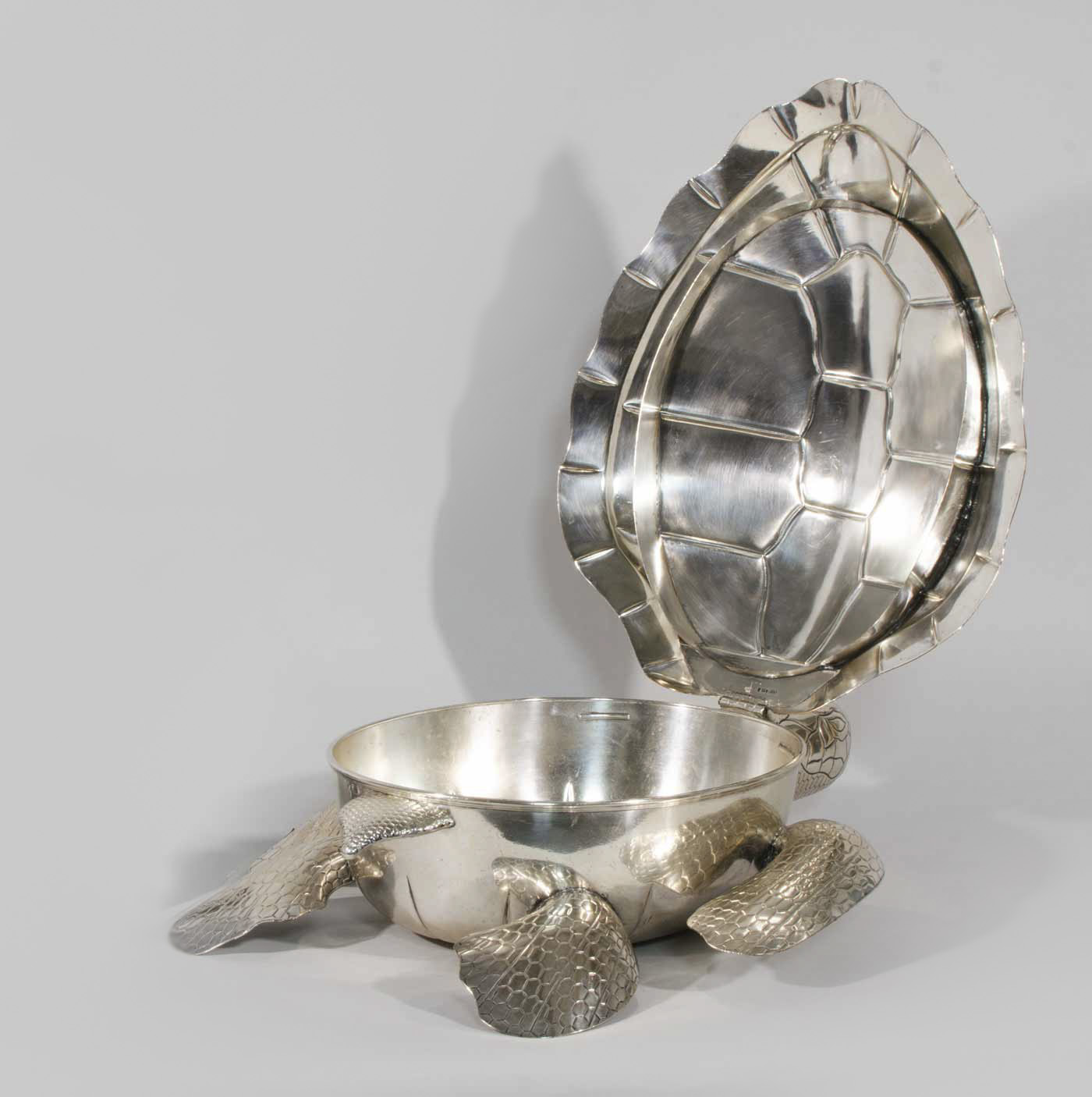 Silversmith
The turtle is made of fused silverplate, a material made from fusing a thin sheet of silver to a sheet of copper. It was invented in the mid 18the century and pieces made from fused silverplate were cheaper than those made of silver. Our silversmiths work with silver not fused silverplate. See how silver items are made in the Silversmith's shop in the Historic Area.
Learn More