Open today until 5:00 p.m.
Monday

9:00 a.m. - 5:00 p.m.

Tuesday

9:00 a.m. - 5:00 p.m.

Wednesday

Closed

Thursday

Closed

Friday

9:00 a.m. - 5:00 p.m.

Saturday

9:00 a.m. - 5:00 p.m.

Sunday

9:00 a.m. - 5:00 p.m.
Watch as silversmiths transformed coins and outdated silverware into fashionable pieces for the dining room, parlour, and personal adornment. Silver cups, teapots, and spoons are just a few examples of what you will find here.
The work of a Silversmith in the 18th century was considered art and is still true today. Silversmiths cut, shape, and file sheets of silver with precision to create jewelry and decorative teaspoons, among other items. These items can be found for sale in the Golden Ball.
DIY-ers & Makers Itinerary
See the time before power tools and meet our world-class artisans in the Historic Trades. Must see for DIY and makers of all ages!
Learn More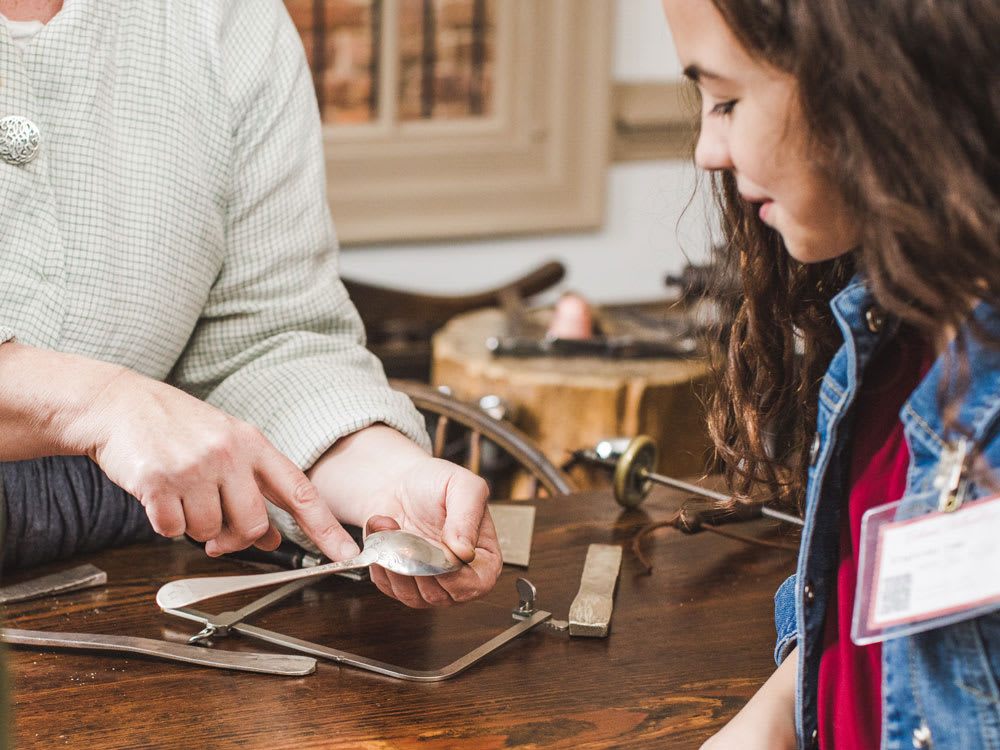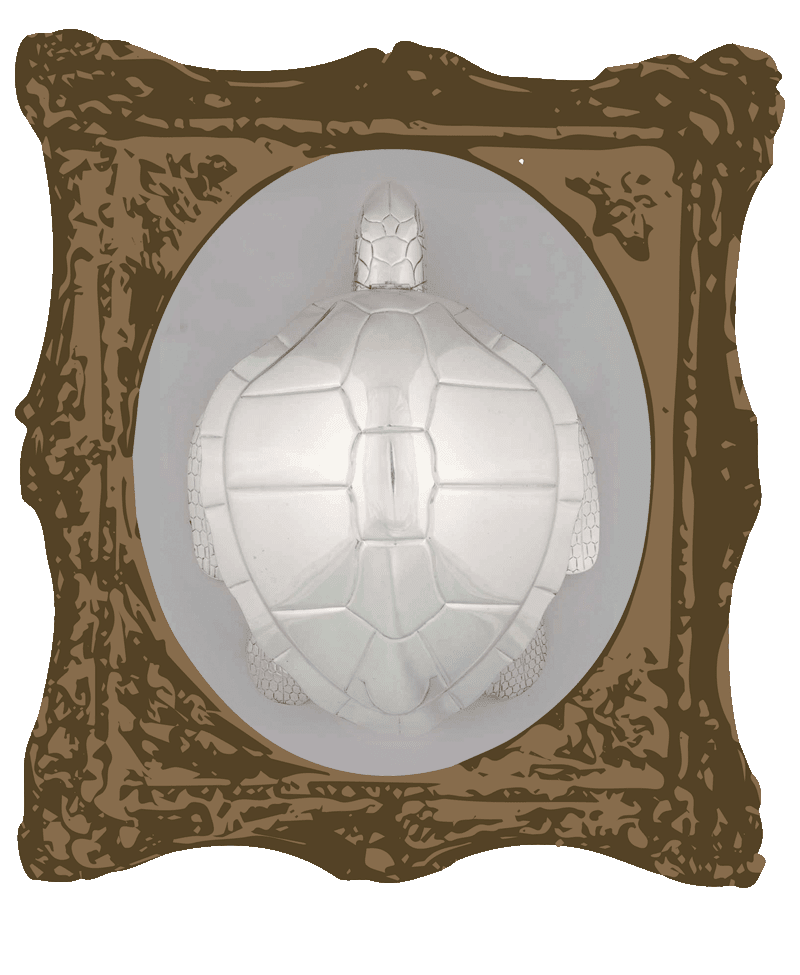 Art Museums for CW Kids

Explore items from the Art Museums of Colonial Williamsburg's collection. Learn cool facts, have some fun with at-home craft projects, and find out where to see these items in person when you visit!


Start Exploring
Historic Trades
Discover craftsmanship in more than 20 trades, where modern-day practitioners use 18th-century tools and techniques to apprentice in — and eventually master — blacksmithing, woodworking or gunsmithing, just to name a few.
View All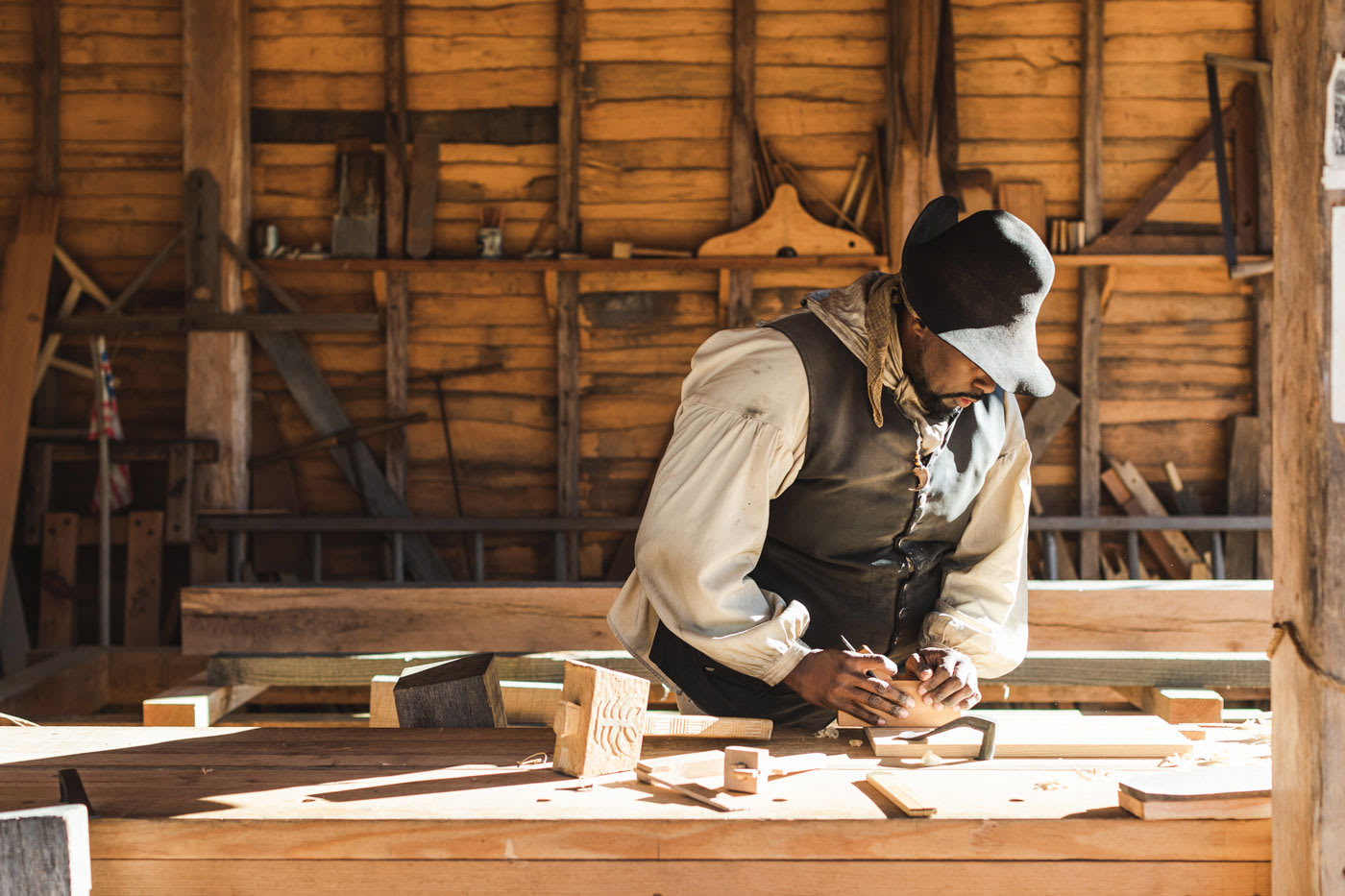 How Can I Help?
We need your support to help us fulfill our mission: that the future may learn from the past. Without state or federal funds, The Colonial Williamsburg Foundation depends largely on individual donations to keep this unique living history museum going. Gifts of any size make a big impact!