Open today until 5:00 p.m.
Monday

9:00 a.m. - 5:00 p.m.

Tuesday

9:00 a.m. - 5:00 p.m.

Wednesday

9:00 a.m. - 5:00 p.m.

Thursday

9:00 a.m. - 5:00 p.m.

Friday

9:00 a.m. - 5:00 p.m.

Saturday

Closed

Sunday

9:00 a.m. - 5:00 p.m.
From carriages of the wealthy to farm wagons, ox carts, and cannons, wheels kept things rolling in the 18th century. Designed to meet the stresses of unpaved roads, wheels were feats of good engineering and careful craftsmanship. See how the wheelwright combines several different types of wood, iron tires and bands, and sophisticated construction to make their functional, but elegant wheels and vehicles.
Accessible
View on the Full Map
DIY-ers & Makers Itinerary
See the time before power tools and meet our world-class artisans in the Historic Trades. Must see for DIY and makers of all ages!
Learn More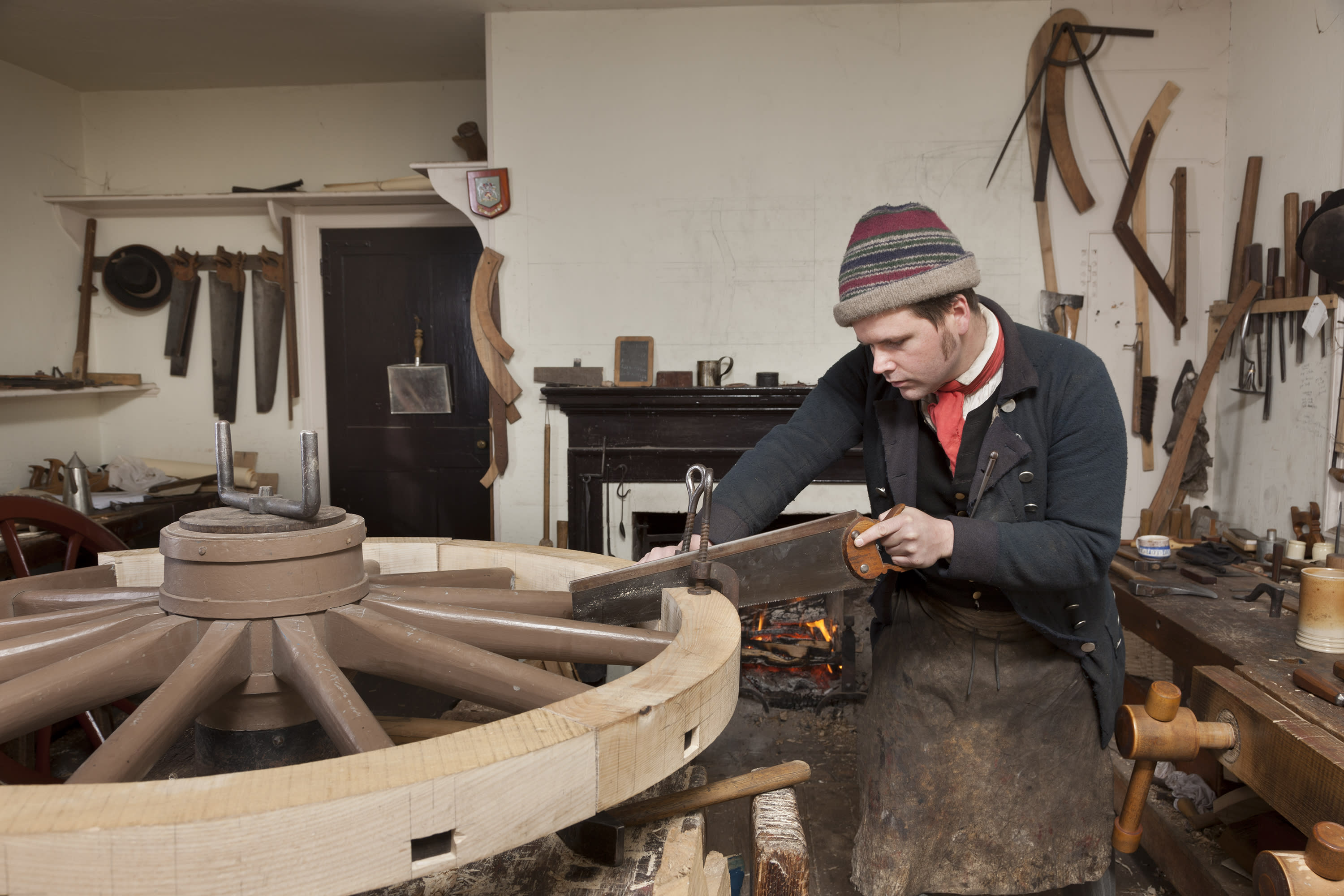 How Can I Help?
We need your support to help us fulfill our mission: that the future may learn from the past. Without state or federal funds, The Colonial Williamsburg Foundation depends largely on individual donations to keep this unique living history museum going. Gifts of any size make a big impact!
Historic Trades
Discover craftsmanship in more than 20 trades, where modern-day practitioners use 18th-century tools and techniques to apprentice in — and eventually master — blacksmithing, woodworking or gunsmithing, just to name a few.
View All