Monday

Closed

Tuesday

9:00 a.m. - 5:00 p.m.

Wednesday

9:00 a.m. - 5:00 p.m.

Thursday

9:00 a.m. - 5:00 p.m.

Friday

9:00 a.m. - 5:00 p.m.

Saturday

9:00 a.m. - 5:00 p.m.

Sunday

Closed
Fancy yourself an 18th-century customer as you shop for the latest ornaments and accessories. Consult with the mantua-maker about updating old gowns to bring them into the newest 18th-century fashion.
Fashionistas Itinerary
Did you know colonialists often wore bright colors and patterns? Explore the world of 18th-century fashion and style.
learn More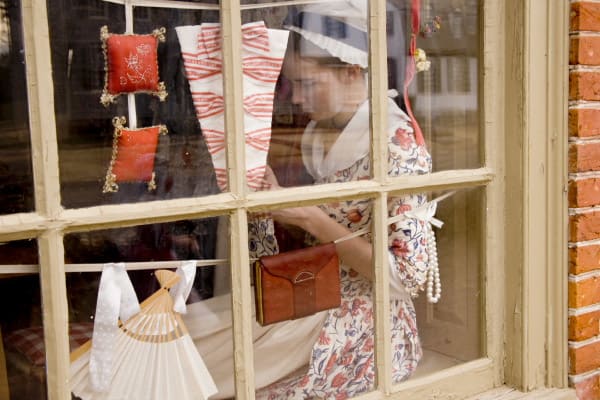 Make A Difference!
As we are not state or federally funded, The Colonial Williamsburg Foundation relies on individual donations of any size to fulfill our mission: that the future may learn from the past. Send in your gift today and make a difference!
Historic Trades
Discover craftsmanship in more than 20 trades, where modern-day practitioners use 18th-century tools and techniques to apprentice in — and eventually master — blacksmithing, woodworking or gunsmithing, just to name a few.
View All