Monday

10:00 a.m. - 6:00 p.m.

Tuesday

10:00 a.m. - 6:00 p.m.

Wednesday

10:00 a.m. - 9:00 p.m.

Thursday

10:00 a.m. - 6:00 p.m.

Friday

10:00 a.m. - 6:00 p.m.

Saturday

10:00 a.m. - 6:00 p.m.

Sunday

10:00 a.m. - 6:00 p.m.
Art is in the eye of the beholder. In the galleries of the folk art museum, you'll discover an amazing variety of paintings, sculptures, and other objects created by talented, self-trained artists and craftsmen. In fact, it's one of the largest collections of American folk art.
Accessible
View on the Full Map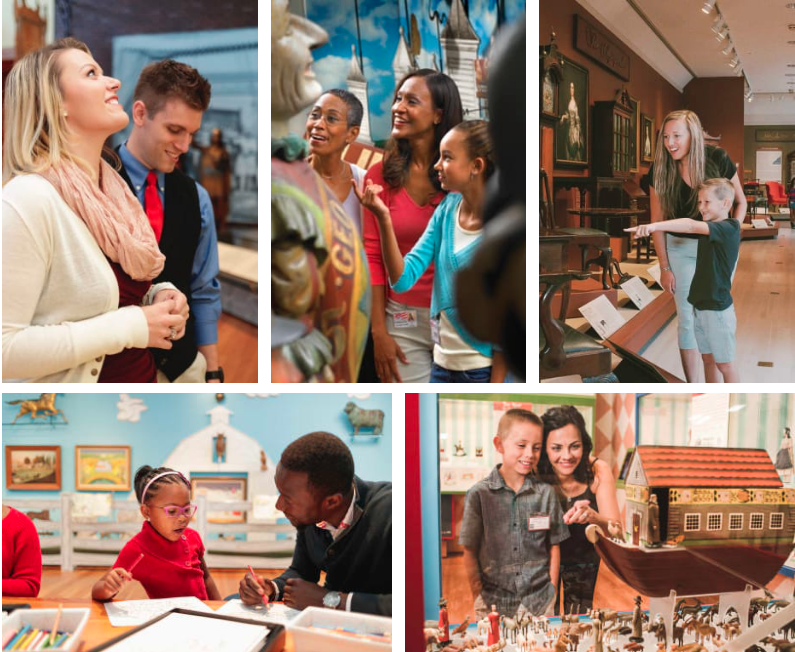 Sign up to Be the First to Know More about All Things Art Museums
With three museums in one, there's so much to see and do at Colonial Williamsburg, so this is one mailing list you'll want to join. Stay informed about upcoming events, opening exhibitions, new programming, and be the first to get great special offers at the Abby Aldrich Rockefeller Folk Art Museum and The DeWitt Wallace Decorative Arts Museum as well as the living history museum.
Come Explore In Person