See how artists represent the king of beasts in everything from ceramic to basswood
With the Lion King remake coming to theaters this week, we thought we'd take a look at representations of lions in the Art Museums collections. As Rafiki would tell you, "look beyond what you see" and appreciate the artist, the symbology, the craftsmanship. Then visit us in person to take it in for yourself. Here are just five of what the light of lions touches in our art kingdom:
1. THE CIRCLE OF [A HUMAN-FACED LION'S] LIFE
From the day — in about 1720 — this plate arrived on the planet, and its tin-glazed earthenware blinking, stepped into the sun, it has depicted a lion with a human face standing in a hall. William III is believed to have been represented symbolically as a man-faced lion during his lifetime and after his death. Read more about this piece HERE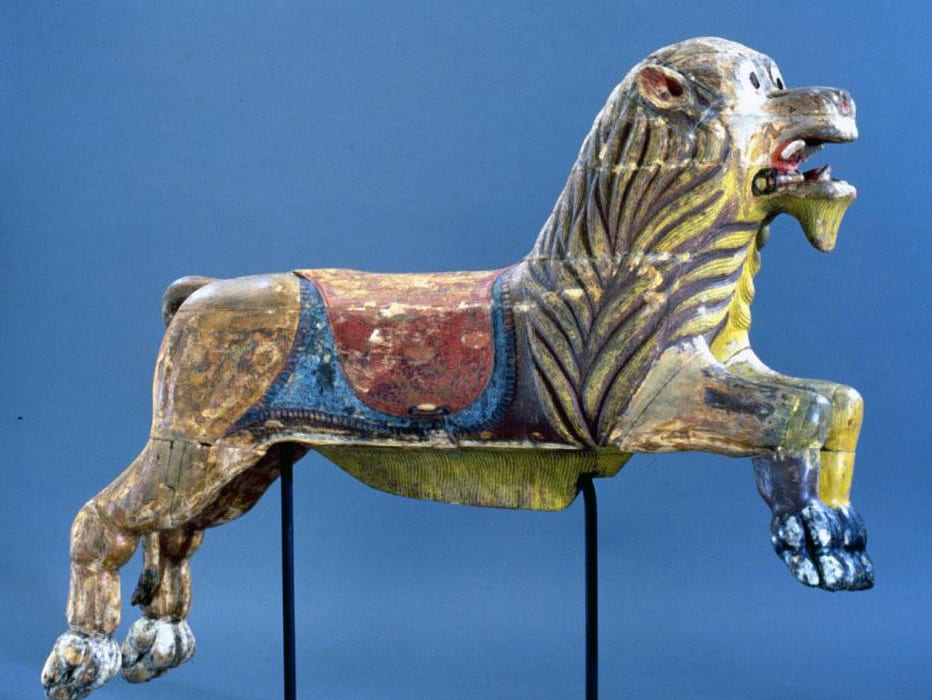 2. HAKUNA MATATA
This artist said "Hakuna Matata" to a formal art education and carved and painted this lion carousel figure out of basswood. His naïveté shows in the figure's unmaterialistic pose and anatomical rendering, but the power of the piece is great, nonetheless. You can find more amateur-created art in the Folk Art collection at the Art Museums of Colonial Williamsburg. Learn more about this piece HERE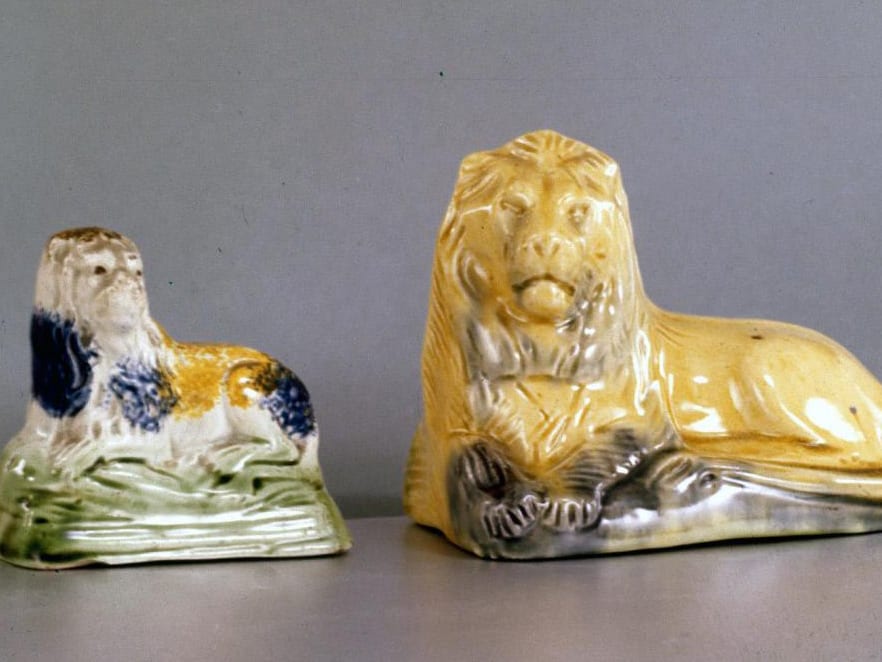 3. BE PREPARED
A shining new era of financial preparation was tiptoeing nearer for the owner of this money box in the shape of a recumbent lion. Learn more about this clay piece HERE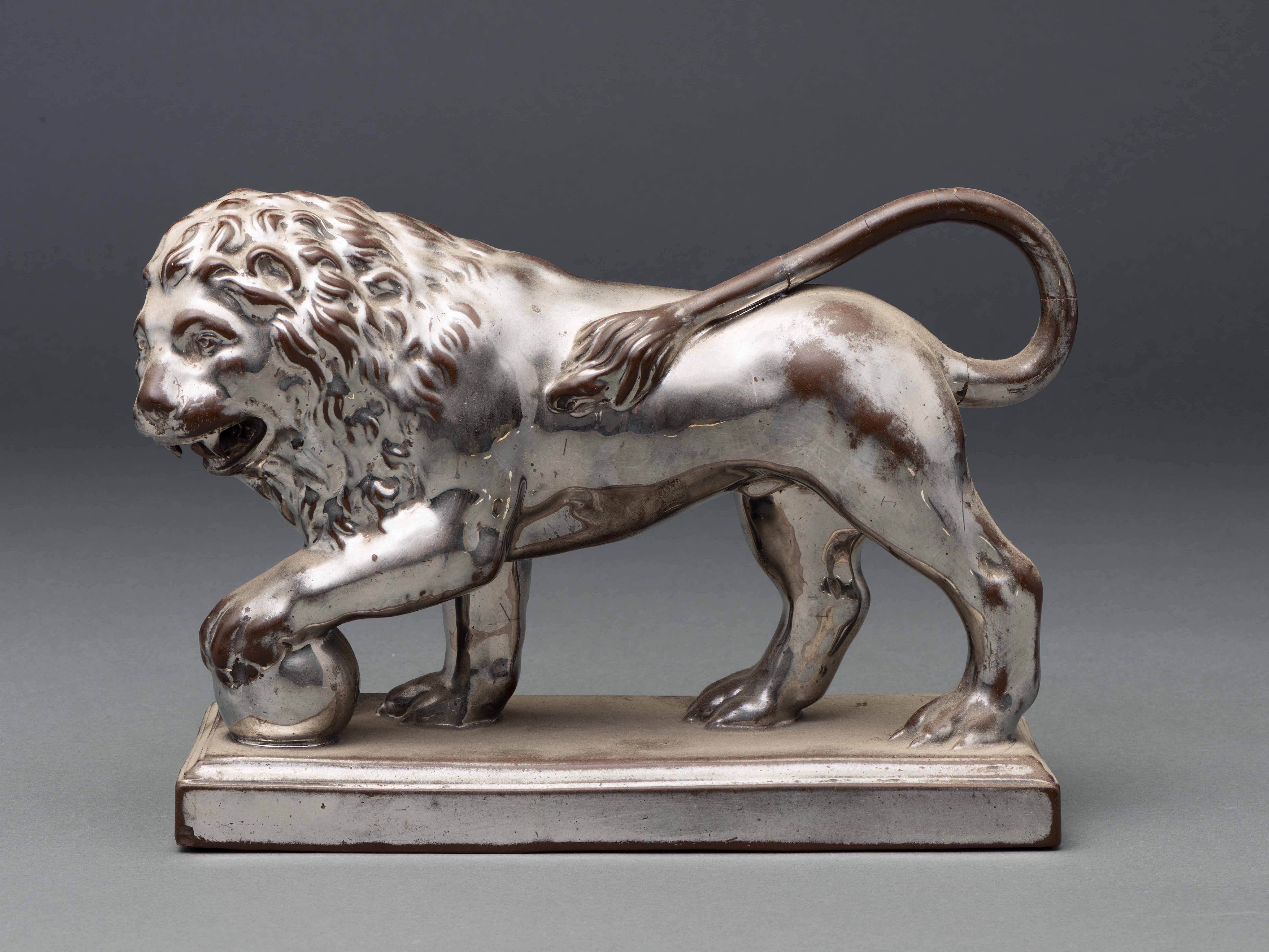 4. CAN YOU FEEL THE CERAMIC LOVE TONIGHT?
It may look silver, but we can see what's happening. And we'll give you a clue. It's made of red earthenware and decorated with silver luster. Ca. 1805, more about this English piece can be found HERE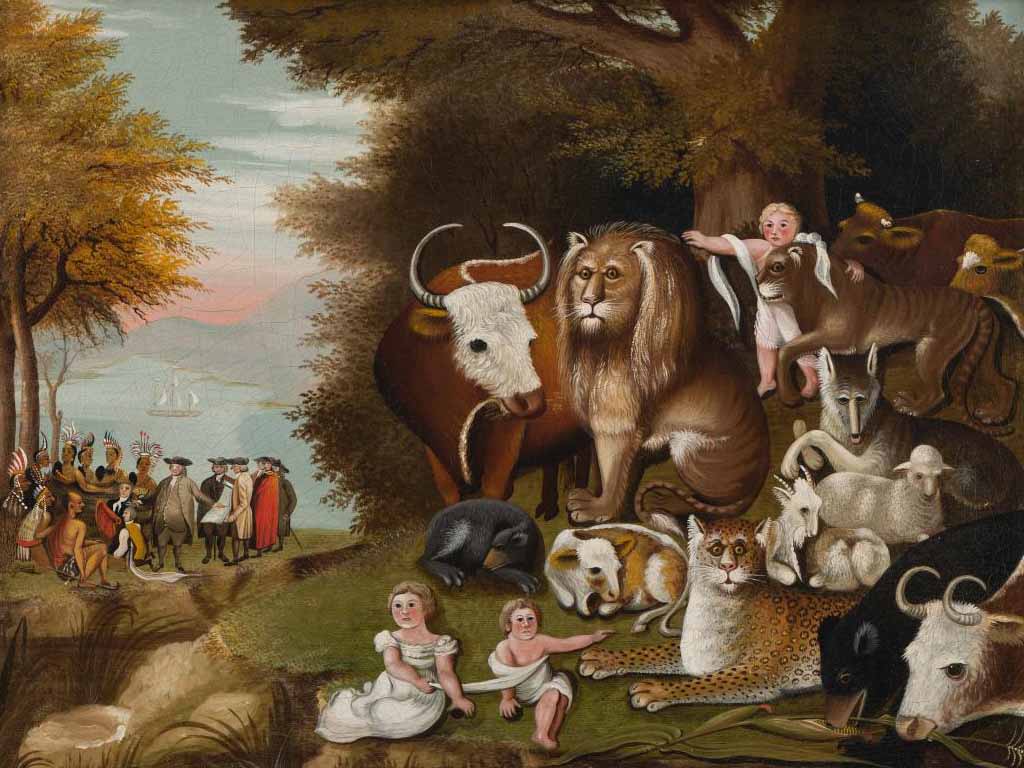 5. JUST CAN'T WAIT TO BE IN THE KINGDOM OF GOD
Everybody look left. Everybody look right. The symbology in this variation of Edward Hick's many iterations of "The Peaceable Kingdom" in the spotlight. Note the seated lion holding ears of grain in his mouth. By disobeying nature's law and choosing vegetation over meat, the beast has yielded his self-will to the divine will of God, thereby illustrating the heart of Quaker theological teaching. Yeah, wow. Dive into more of this interesting symbology HERE
Learn More