There's no denying it! June, July, and August are some of the hottest months of the year in Virginia. We've put together a list of things to do at Colonial Williamsburg that will help you beat the summer heat.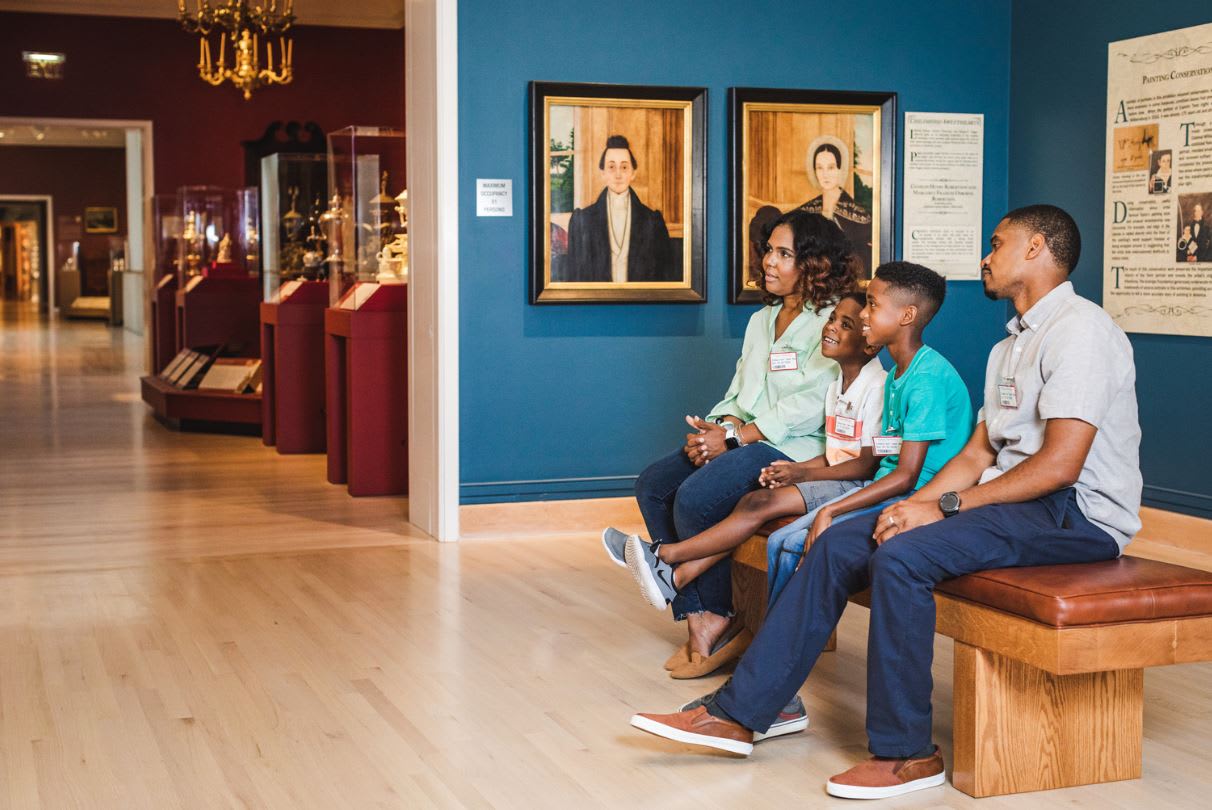 1. Pay a Visit to the Art Museums
Wander through our two world-class Art Museums of Colonial Williamsburg. With the recent 65,000 square-foot expansion, you'll have plenty of room to enjoy the cool air conditioning and take in the collections and exhibitions we currently have on display, including our newest exhibition, Making Music in America, opening August 20. Want even more time in the Art Museums? Take in an afternoon program at the Hennage Auditorium, where you'll be able to learn from Nation Builders, listen to music, or hear from some of our expert tradespeople.
2. Take a Trip through Time
Not all 301-acres of our museum are outside! Listen and learn from costumed interpreters about the 18th century in some of our most iconic sites, all while taking a bit of a break from the sun. Included in your admission, you'll have access to sites like the Governor's Palace, the Courthouse, and the Capitol, all of which offer the 21st-century luxury of air conditioning.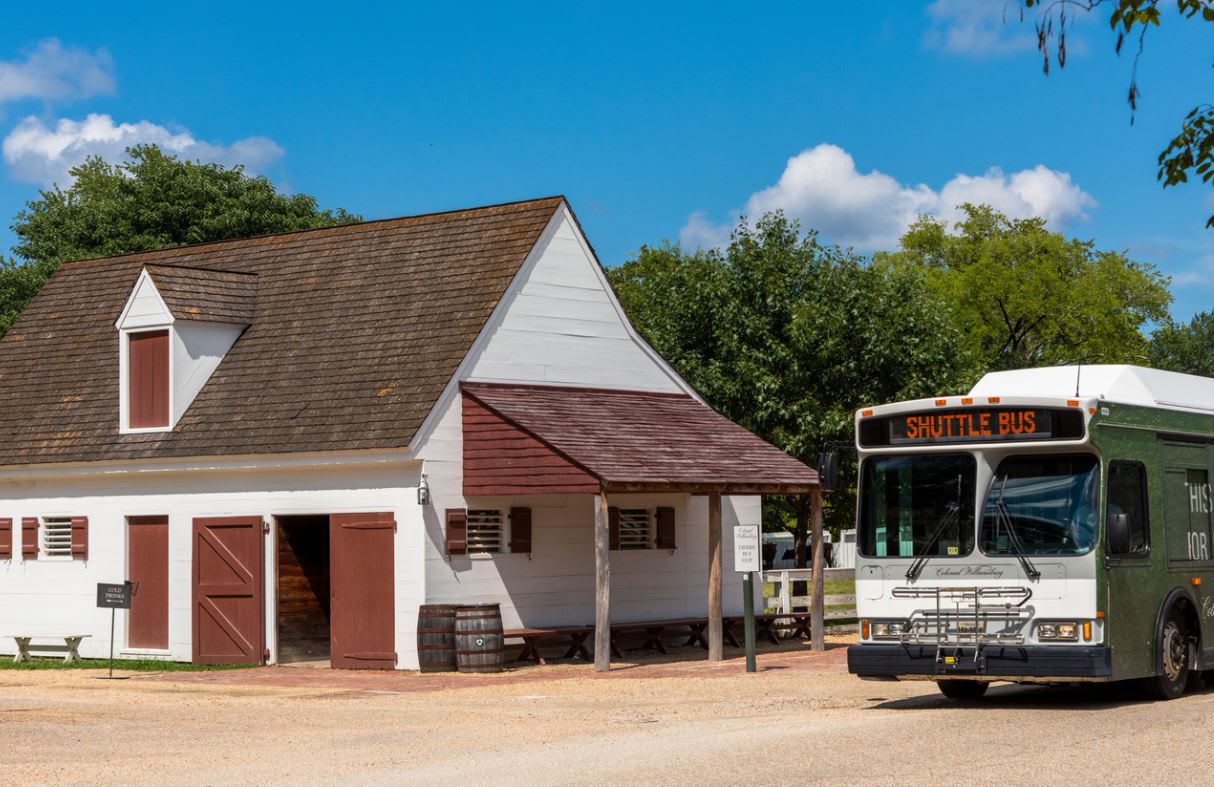 3. Travel an Alternate Route
Did you know that our shuttle service is free and unlimited when you purchase an admission ticket? Our shuttles run from 9 a.m. to 10 p.m. and offer a cool place to sit and relax as you're whisked away to your next location. Located throughout the Historic Area, our shuttle connects the Art Museums, Merchants Square, the Visitors Center, our resort properties, and several additional stops at some of our more iconic sites like the Governor's Palace, the Capitol, and more.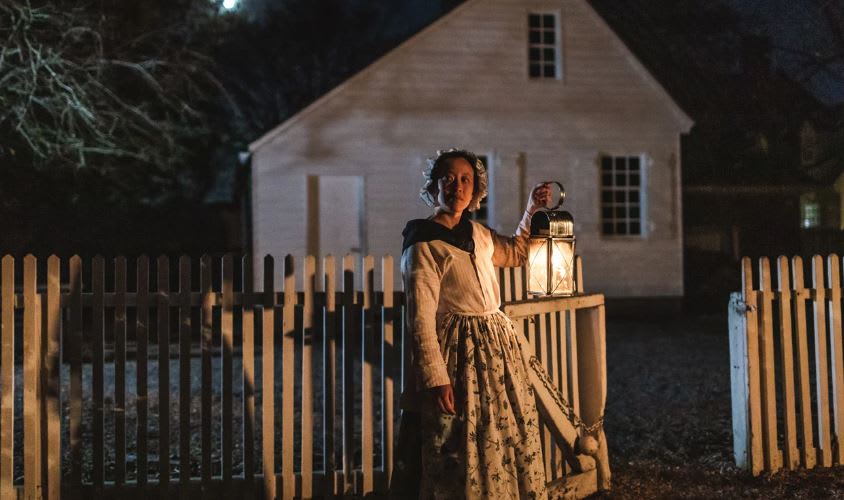 4. Wait Until the Sun Goes Down
Spent all morning in the Historic Area and looking to escape the heat in the afternoon? The fun doesn't end when the sun goes down! From signature favorites like Haunted Williamsburg and our interactive trial programs, to 18th-century music concerts and outdoor storytelling experiences, there's something for everyone after dark.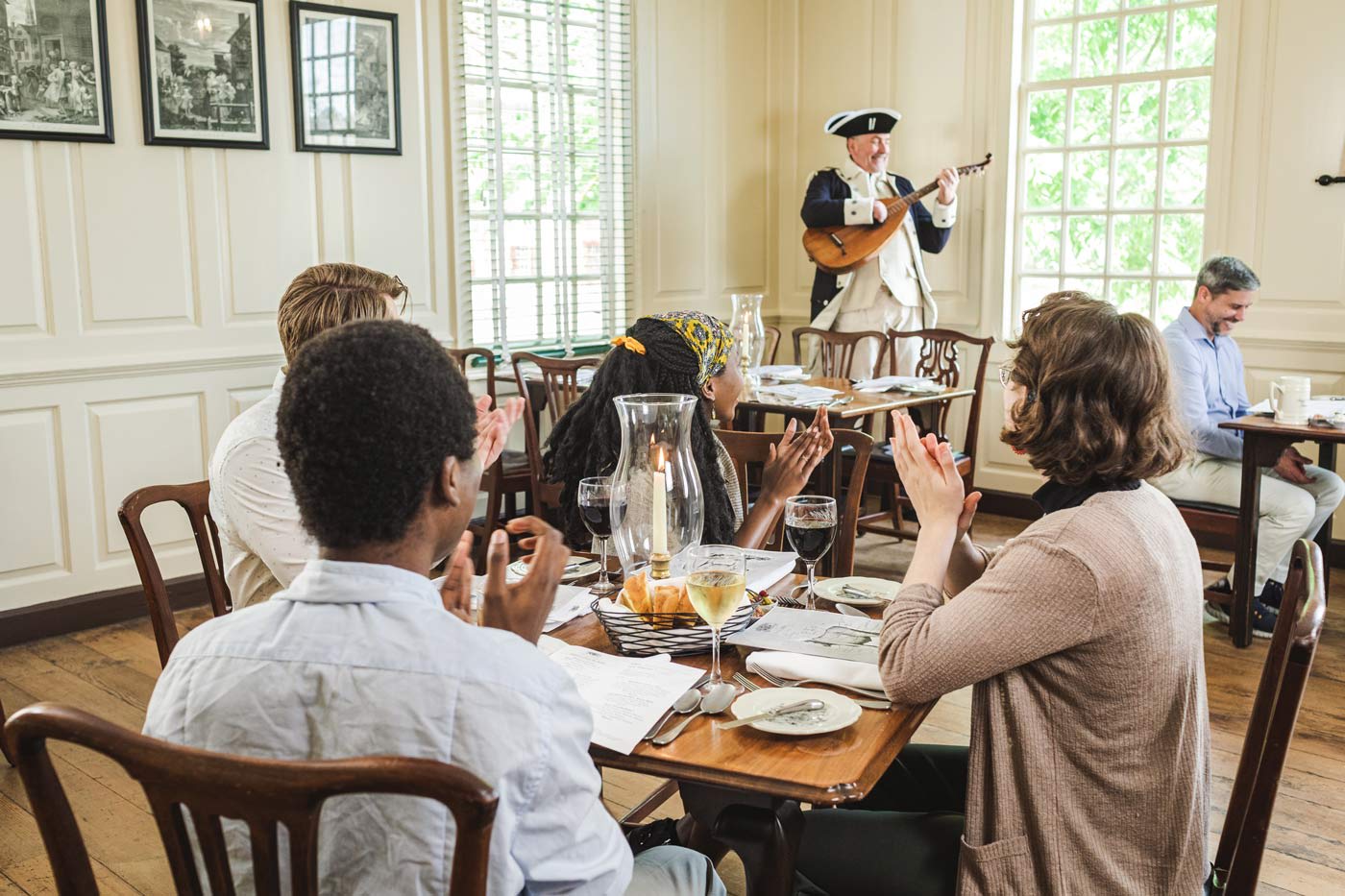 5. Dine Inside
Treat yourself to a Colonial Williamsburg indoor dining experience! No trip to Colonial Williamsburg is complete without a meal in one of our historic taverns, featuring authentic colonial American dishes, in the heart of the Historic Area. Looking for something a bit more modern? Enjoy innovative cuisine throughout our resort properties or venture to Merchants Square.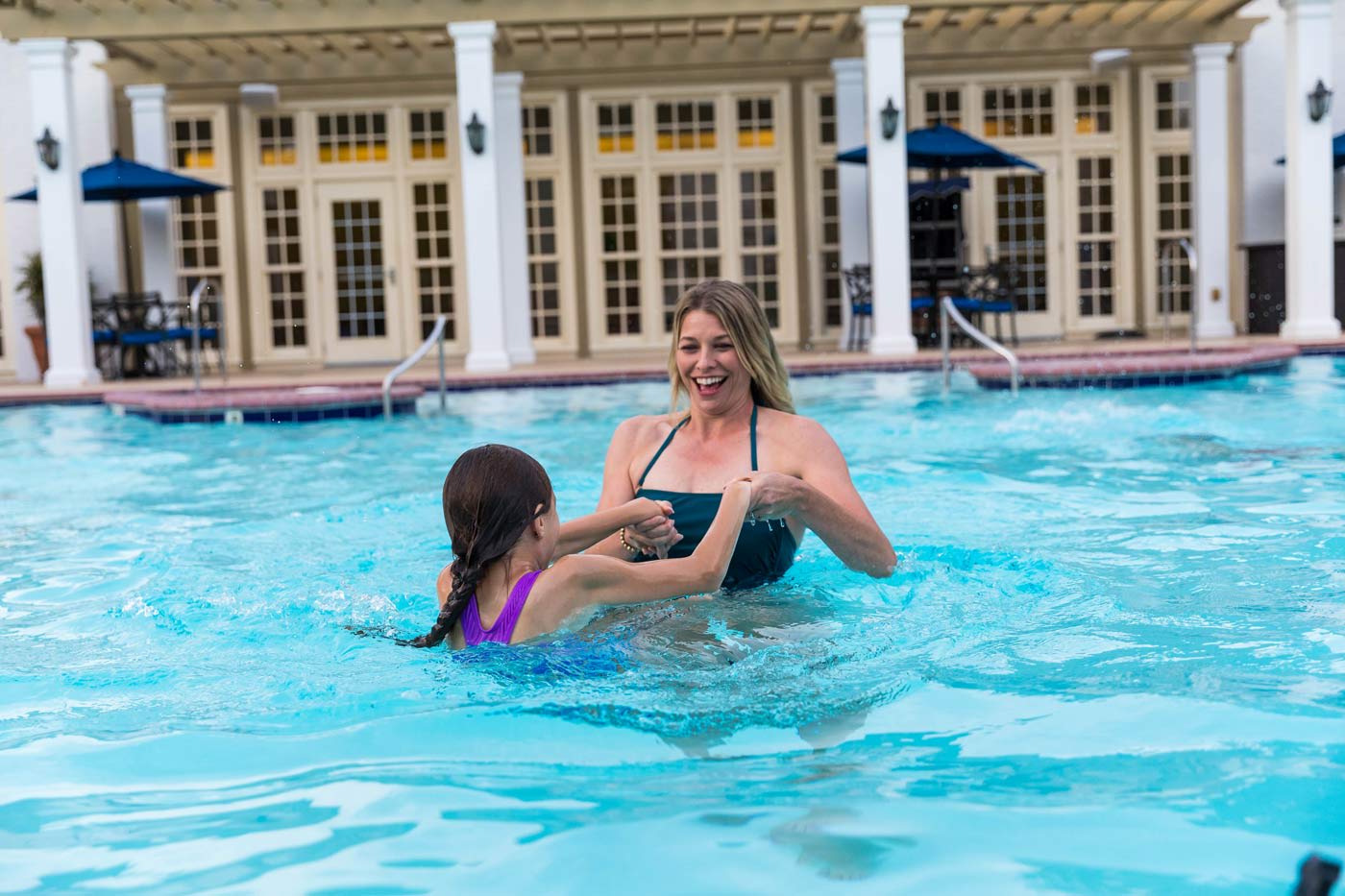 6. Take a Dip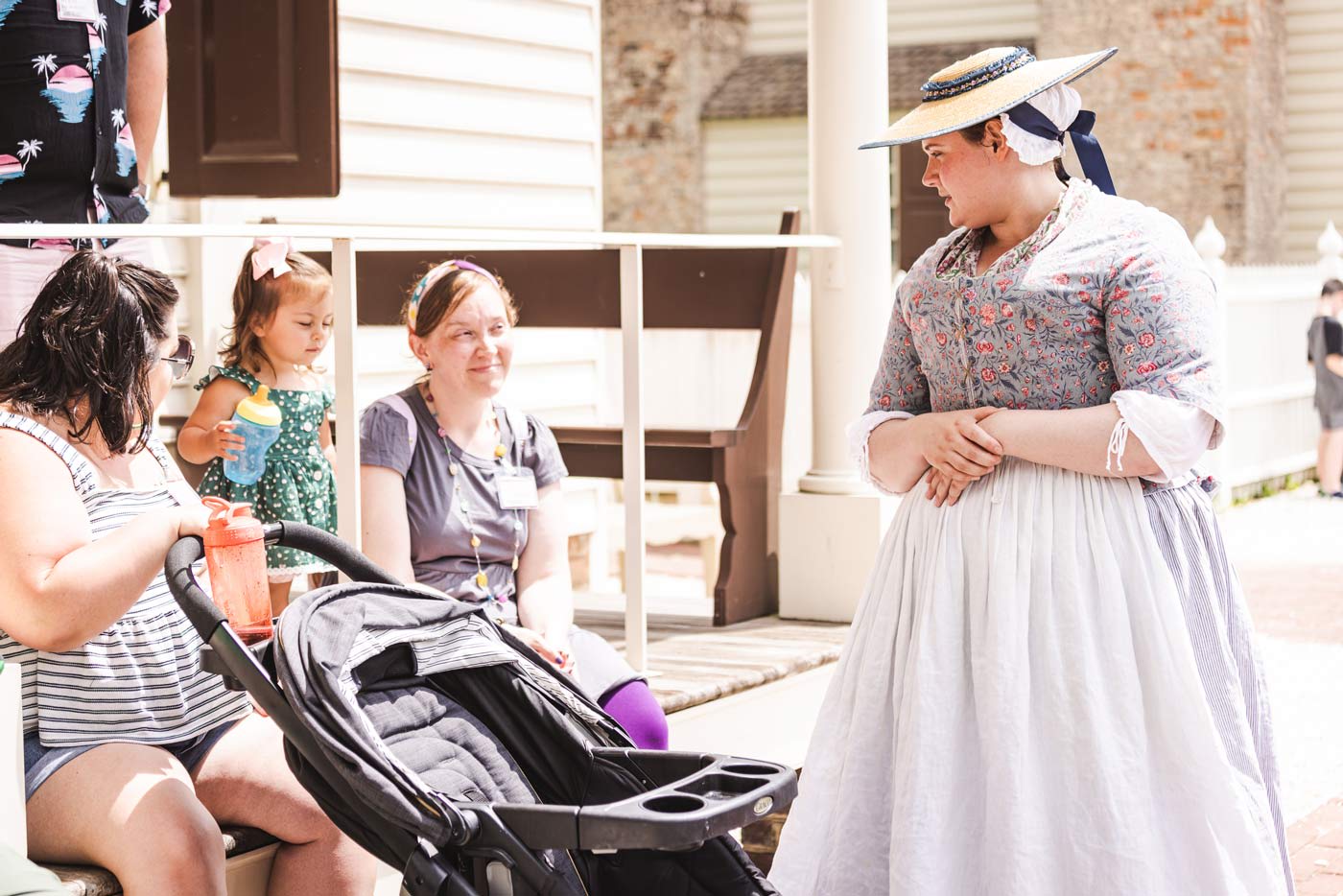 7. Try On Some 18th-century Wear
Who said that colonial wear had to be hot? While it's true that many 18th-century individuals would have worn long dresses or coats to go about their daily life, they didn't have the same luxuries we do with 21st- century technology, like air conditioning! Cooling off during the colonial era would have included using hats and fans, and you can partake as well. Whether your ideal head ware is a tricorn, a straw hat, or a baseball cap, you'll be able to find ready-to-wear items at places like Tarpley, Thompson, and Company or the Greenhow Store.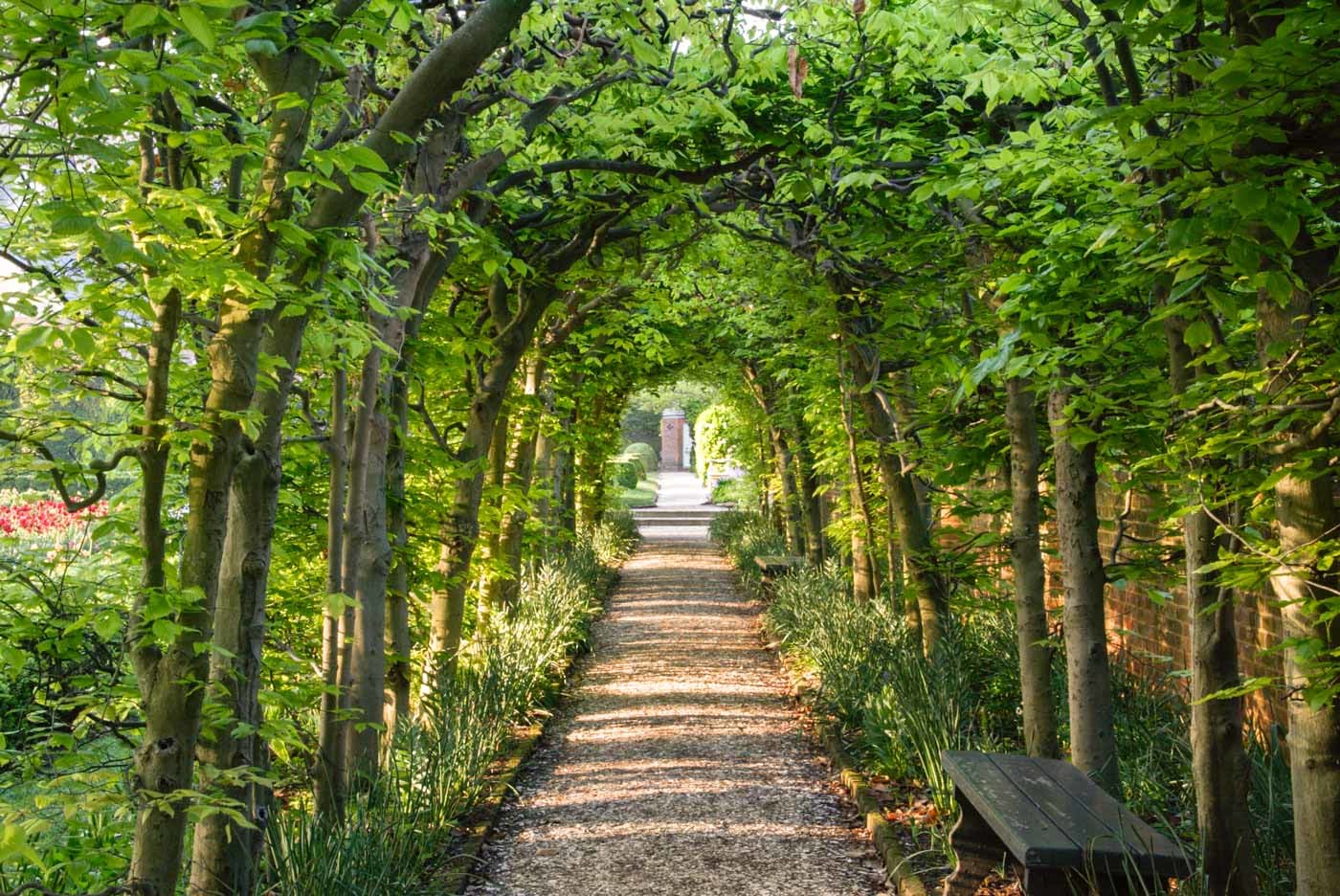 8. Go For a Walk
Our Arboretum and Gardens are ArbNet Level 2 Certified and are comprised of 18th-century tree and woody shrub varieties. Did you know that our collection is home to 20 Virginia state champion trees and features 25 period species of oak trees in our historic gardens? Take a break under the cover of our long arbors that provide shelter and shade for our guests or visit the Compton Oak near the Court House Green and rest under its expansive branches.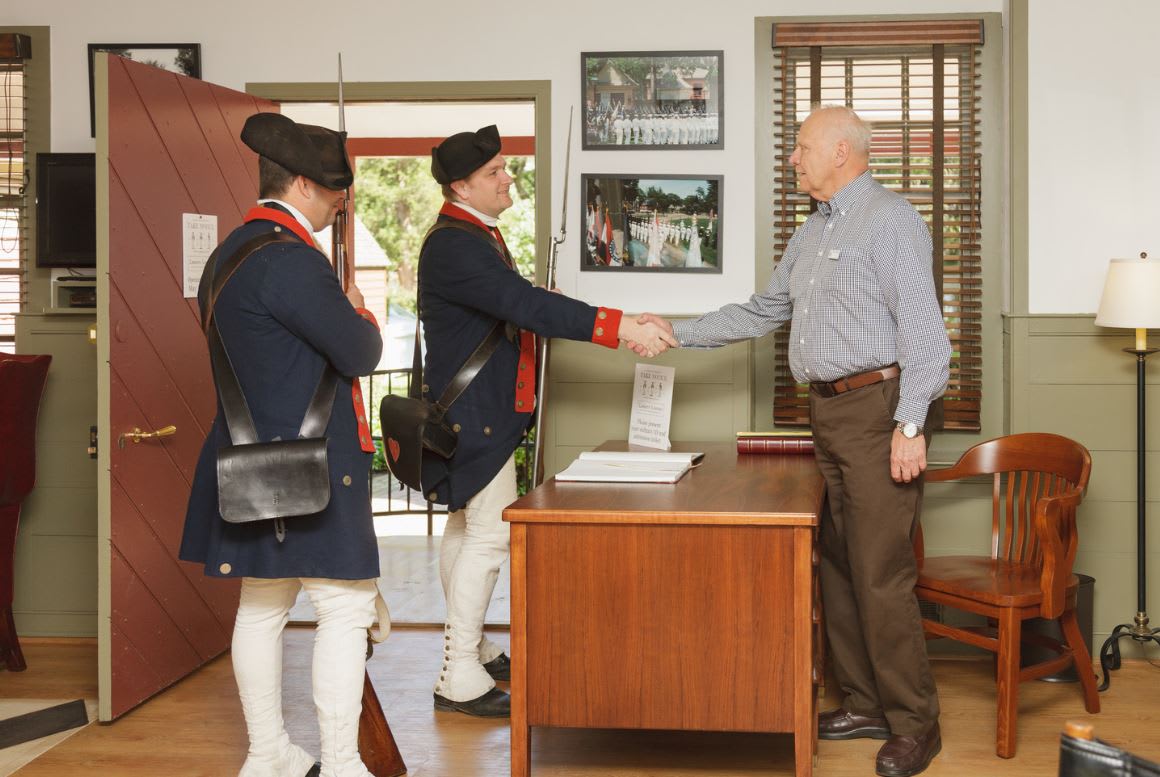 9. Visit the Liberty Lounge
Located in the Historic Area, just off Duke of Gloucester Street, the Liberty Lounge offers a special respite for ticketed active duty, veteran, and retired military and their families. Here, servicepeople can relax in comfort while escaping the heat of the day with air conditioning, complimentary beverages, free Wi-Fi, and coloring sheets for kids.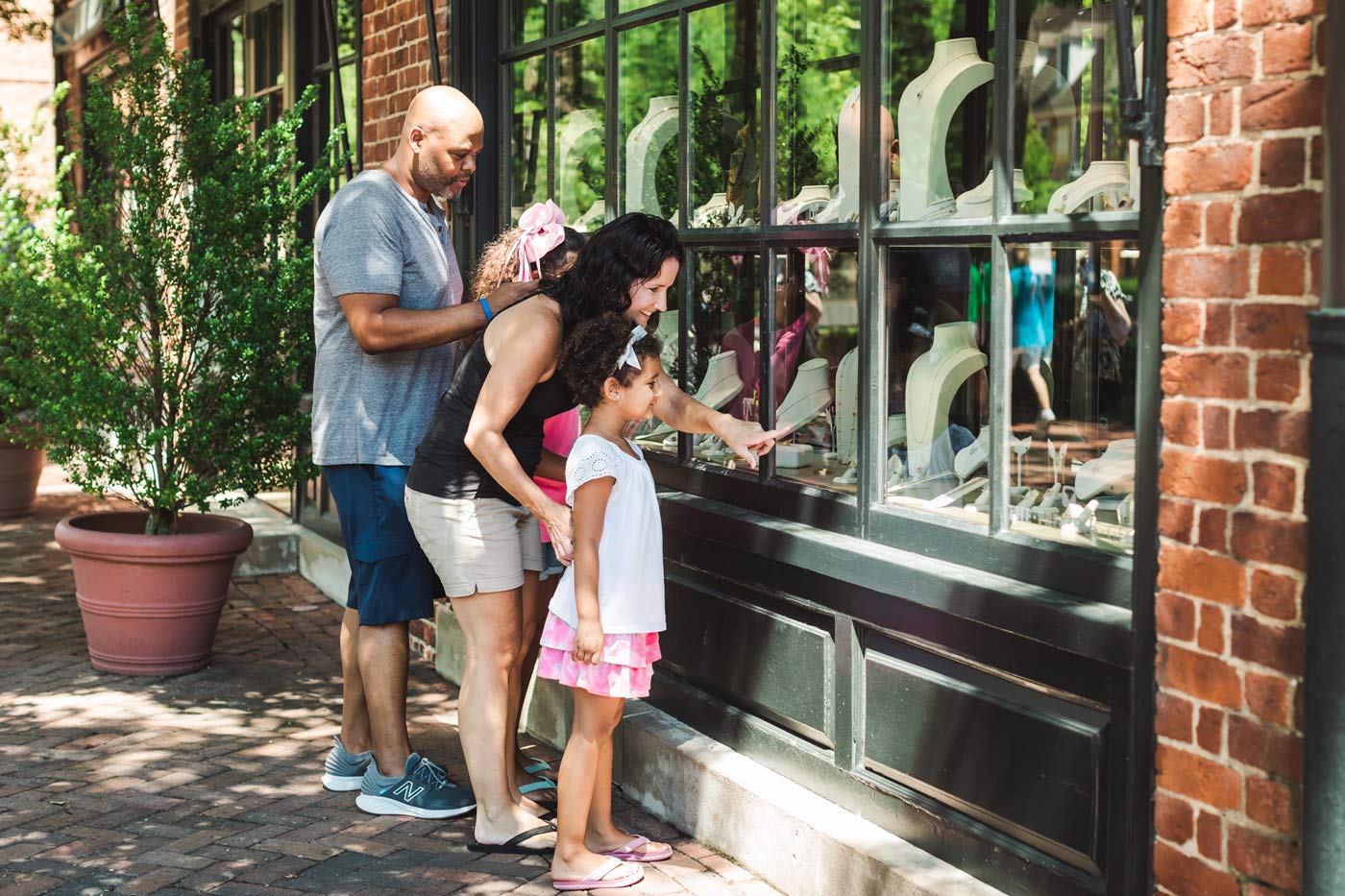 10. Cool Down at Merchants Square
Located just steps from the Historic Area, Merchants Square offers cool treats, air-conditioned shopping, and a plethora of indoor dining that will allow you to escape the heat. Enjoy a variety of iced beverages, ice cream creations and other assorted cool treats. Shop for stylish summer fashions and accessories. Whether you're looking for your next souvenir or just looking for a place for lunch, there's no better place to cool down.
And there you have it, ten unique ways to keep cool this summer. Whether you choose to visit during the warmest time of the year, or just find yourself in CW on a warm day, you can use this guide to beat the heat!
Colonial Williamsburg is the largest living history museum in the world. Witness history brought to life on the charming streets of the colonial capital and explore our newly expanded and updated Art Museums of Colonial Williamsburg, featuring the nation's premier folk art collection, plus the best in British and American fine and decorative arts from 1670–1840. Check out sales and special offers and our Official Colonial Williamsburg Hotels to plan your visit.
Together, with You
We count on you to fulfill our mission that the future may learn from the past. Together, with you, Colonial Williamsburg strives for excellence through nationally recognized preservation of this living museum, world-class educational opportunities and thought provoking civic engagement programming. Make a gift now to support and advance this important work.