18th-century French Bread for a Modern Kitchen
During these difficult times, many of us find ourselves spending much more time than usual at home. Maybe you enjoy working in your sweatpants or you are now starting to get the hang of homeschooling your children. Whatever situation you may be in we all have at least one thing in common, we need to eat. And usually that means trips to the grocery store. But what if I told you that you could check one thing off your shopping list? Are you intrigued yet?
Over the past few weeks, I have noticed more and more of my friends on social media baking bread at home. And who can blame them? Bread is delicious! Its ingredients are simple. Which got me thinking, "What about bread for the history lover?" Don't worry, I've got you covered.
Hannah Glasse's cookbook "The Art of Cookery Made Plain and Easy" has been in print for over 200 years. Her book is just one of the many that are used daily in the Palace Kitchen at Colonial Williamsburg. An 18th-century cookbook used in an 18th-century kitchen translates very well. However, the language and measurements may prove more difficult to transition into the 21st century. Never fear, the Historic Foodways staff has converted many 18th-century recipes for our guests to try at home. So, don't worry if you don't have a brick oven. This bread recipe is meant to be baked in a modern kitchen.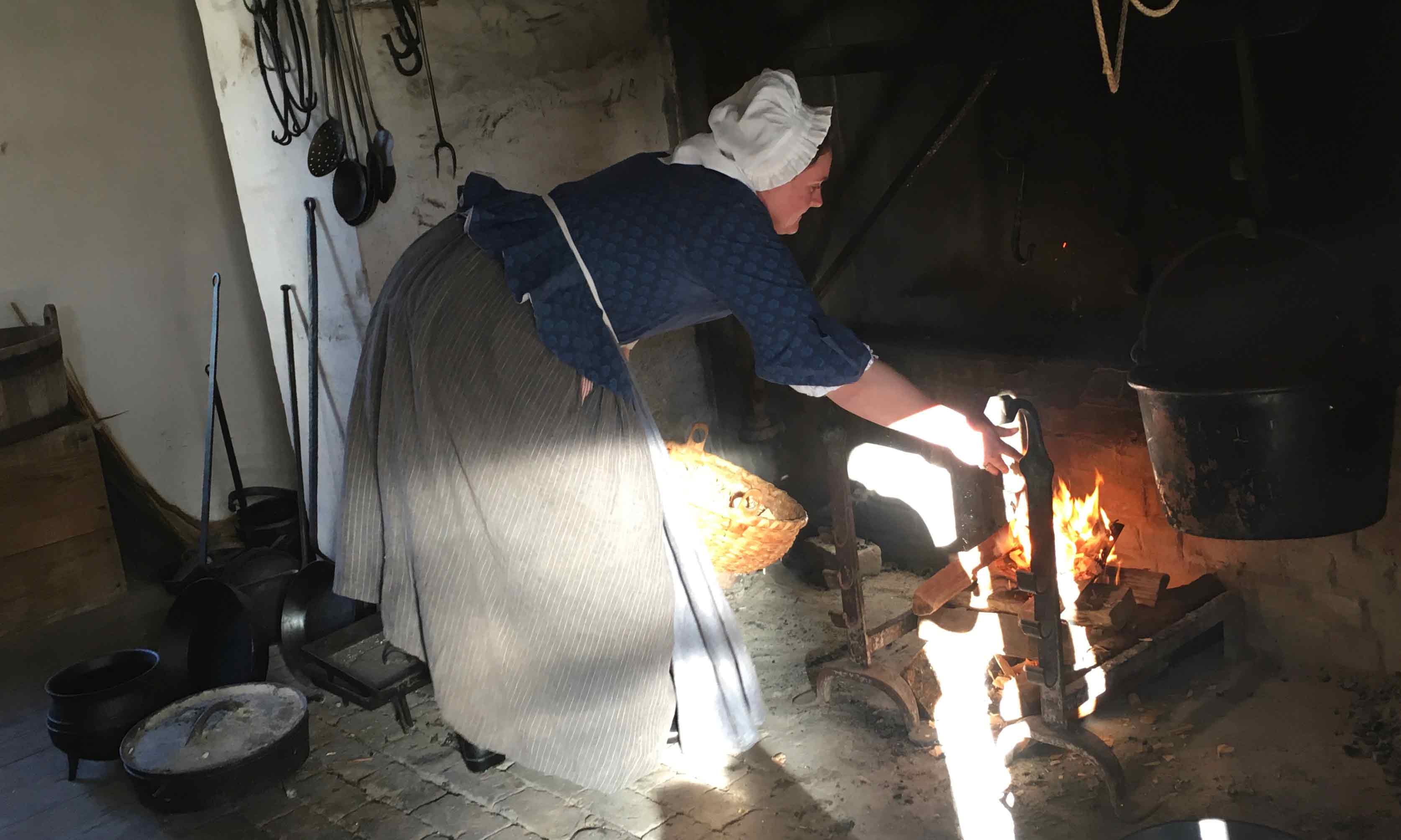 18th-Century Recipe:
Take three quarts of water, and one of milk; in winter scalding hot, in summer a little more than milk warm; season it well with salt, then take a pint and a half of good ale yeast not bitter, lay it in a gallon of water the night before, pour it off the water, stir in your yeast into the milk and water, then with your hand break in a little more than a quarter of a pound of butter, work it well till it is dissolved, then beat up two eggs in a bason, and stir them in; have about a peck and a half of flour, mix it with your liquor; in winter make your dough pretty stiff, in summer more slack: so that you may use a little more or less flour, according to the stiffness of your dough: mix it well, but the less you work the better: make it into rolls, and have a very quick oven. When they have lain about a quarter of an hour, turn them on the other side, let them lie about a quarter longer, and then take them out and chip all your French bread with a knife which is better than rasping it, and make it look spungy and of a fine yellow, whereas the rasping takes off all that fine colour, and makes it look too smooth. You must stir your liquor into the flour as you do for the pie-crust. After your dough is made, cover it with a cloth, and let it lie to rise while the oven is heating.
21st-Century Recipe:
Ingredients
½ cup water
¾ cup milk
1 ½ tsp salt
2 ¼ tsp of yeast (¼ cup warm water and 1 tsp sugar to activate)
2 TBS butter (melted)
1 egg
4 cups flour + more for kneading
Directions
Prep your liquid ingredients: melt butter and let it cool, activate the yeast, beat the egg
Combine water and milk in a small bowl, and season with 1 ½ teaspoons of salt.
Stir in the yeast, melted butter, and the egg.
Place flour in another large bowl. Stir the liquid ingredients into the flour. The amount of flour needed may vary slightly.
Knead the dough on a floured surface until smooth. Be careful not to overwork the dough.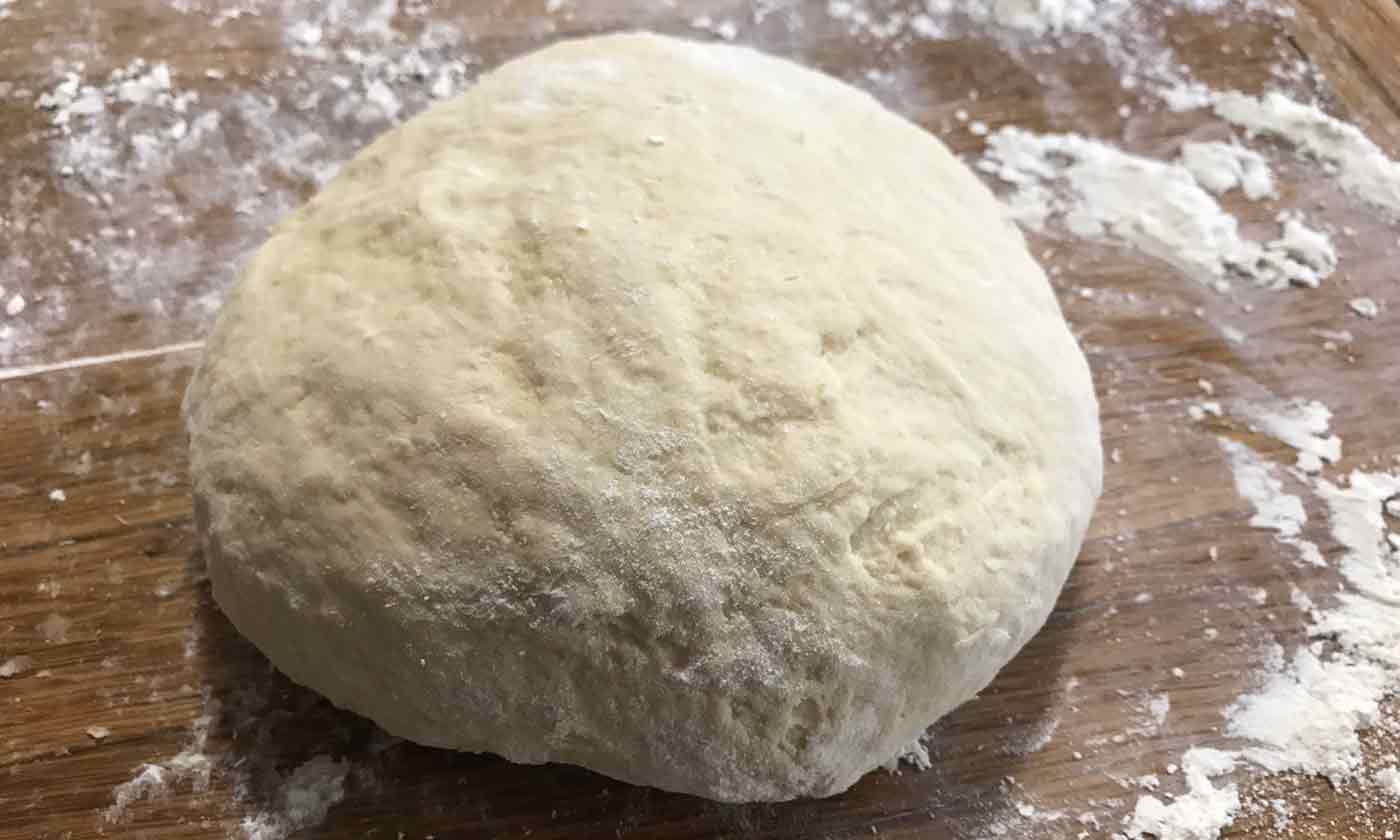 Place the dough in a bowl, cover it with a towel, and let it rise for one hour in a warm place.
Knead the dough again on a floured surface.
Form the dough into rolls and lay them on a baking pan covered in parchment paper.
Cover the rolls with a towel and allow them to rise for one hour in a warm place.
While the rolls are rising for a second time, preheat your oven to 425°.
After the rolls have risen put the baking pan into the oven for 15 minutes or until golden.
Remove from the oven and enjoy!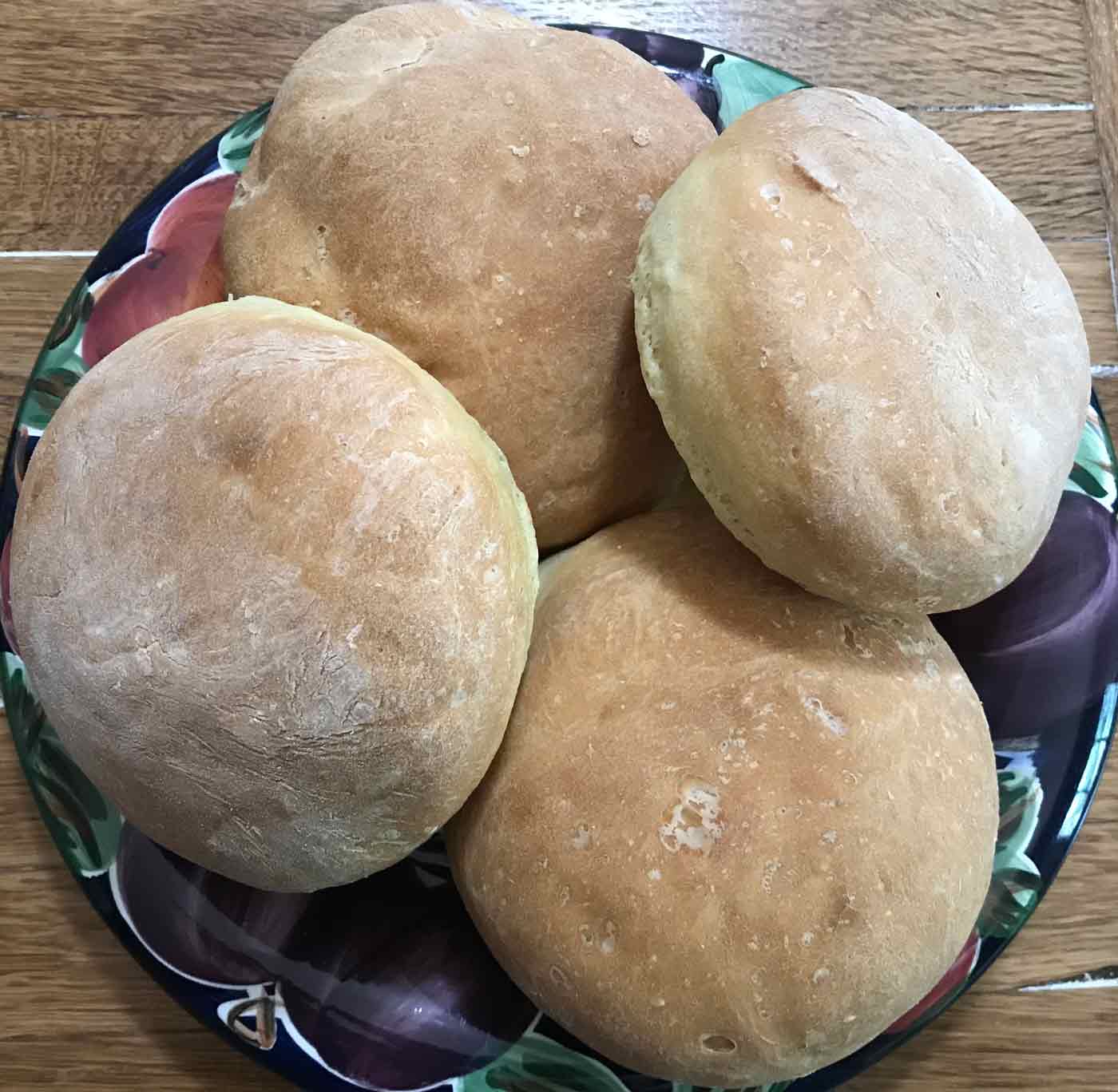 The connections between our modern world and the 18th-century are numerous. People live, they have families, they eat. Some are wealthier than others, and that impacts what they eat. But in the 18th century, whether you were the royal governor of Virginia or a poor farmer, bread was an important staple in the diet. The type of bread and amount of bread in one's diet might vary. The gentry preferred refined white flour for use in their bread while the lower classes relied on whole wheat flour. The importance of bread could be seen in the standardization of price at markets and the regulation of the sale of flour. Though recipes and techniques may change, one thing remains constant: the love of bread!


Megan Sirak is an apprentice with Historic Foodways at Colonial Williamsburg. As her family can attest, she loves talking about history and demonstrating historic skills even more! In her free time, she enjoys going "down the shore" whether it's in New Jersey, North Carolina, or Virginia.
Hannah Glasse, The Art of Cookery Made Plain and Easy (London, 1796), 351-352.
Lorena S. Walsh, Provisioning Early American Towns. The Chesapeake: A Multidisciplinary Case Study (Williamsburg, 1997), The Colonial Williamsburg Foundation, 83-84.
Learn More