An 18th-century blacksmith in a 21st-century competition
Each tradesperson is familiar with a core set of ten or so questions that visitors to their shop ask all the time. However, on occasion there will be a handful of fresh inquiries that arrive at the shop's entrance, and often, you can pinpoint the exact source of them. The premiere of a new film or television show can influence these questions, although admittedly there are times when you'll never be able to guess the true origin of what's being asked.
In June of 2015, a new program aired on The History Channel called Forged in Fire. I work in the Anderson Blacksmith Shop, so as you can imagine, this program impacted the daily questions I received, but it also directly affected my life.
Forged in Fire is a televised competition wherein four black and/or blade smiths compete to see who can craft both the most effective and highest quality knife in under three hours. The last two smiths in the competition are then able to return to their home forges and forge the finale weapon with their own personal touches. Unlike the short three hours granted before, the competitors are allotted between 40 to 50 hours at home in order to complete their submissions for the finale.
After the initial airing of the show, our shop began receiving many technical questions that we had never really been asked before, as well as a lot of questions on how to get started in the art of blacksmithing. In addition, we received inquiries on how the heat-treating of steel works and whether what appeared on television was real or staged. We also began to be asked when we ourselves would appear on the show. The latter question, as well as my own curiosity, finally got the better of me and I decided to apply to compete on Forged in Fire.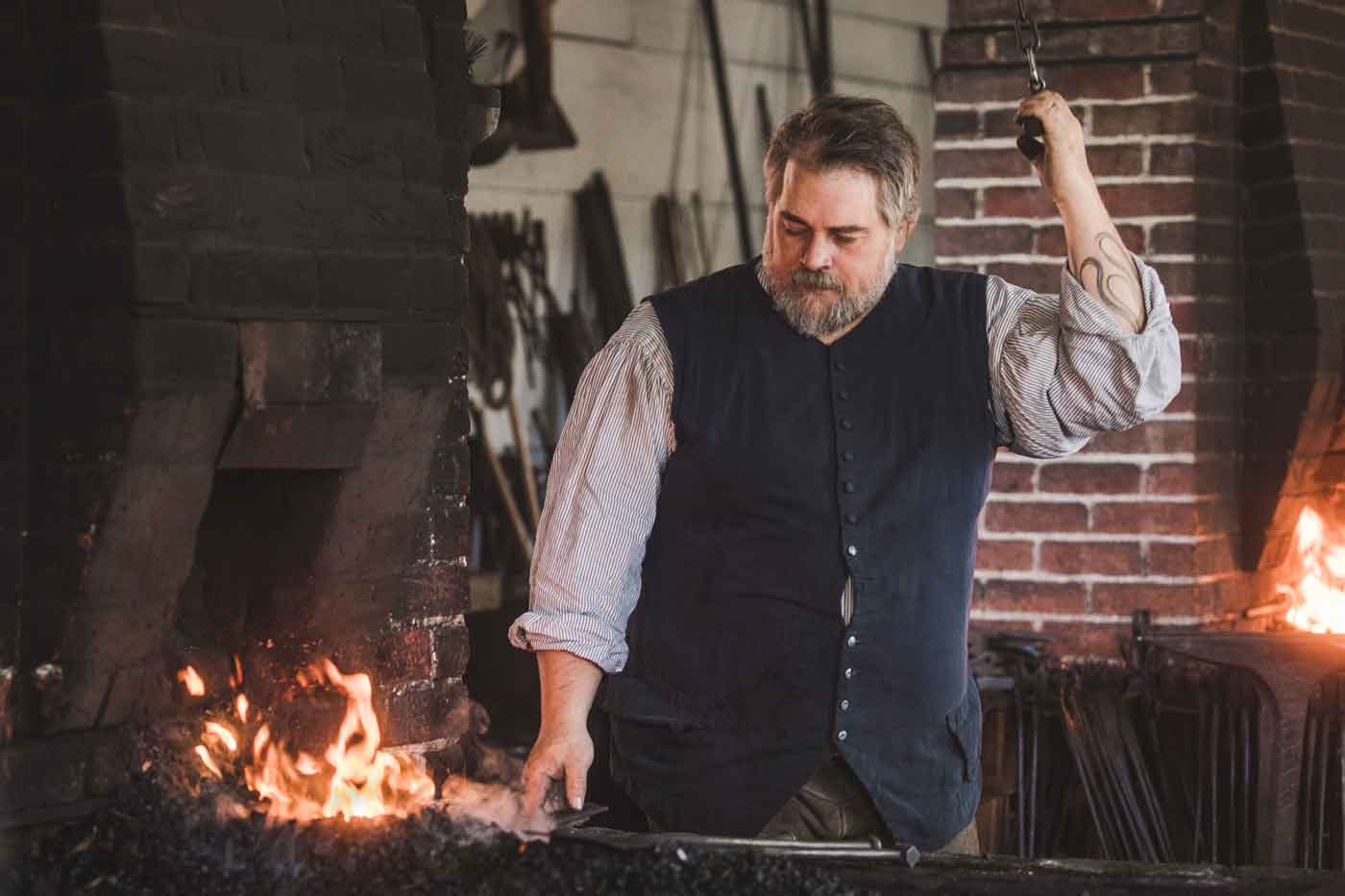 The next thing I knew, I was on a plane to New York, hammer in tow, to see if I had what it took to become the next Forged in Fire champion. (And, yes, the hammer I used in the competition was the very same hammer I use in my daily work at the trade shop in Colonial Williamsburg.) Initially, I was nervous while waiting to be picked up — at 5:30 in the morning, no less — to meet my competition for the first time, but, over the next couple of days, we became closer than expected considering we are supposed to be competing against each other.
That first day, admittedly, is a bit of a blur; with the shop tours, the tool inspections, a safety briefing, and of course interviews. There were a lot of interviews in addition to the actual challenge of having to forge a weapon while being filmed, and on a three-hour timer. In the episode I competed on, we were tasked to craft a multi-functional tool that had a cutting blade, a hammer, and a pry bar, from a selection of old rescue tools we picked through as our materials for the weapon. In order to make mine, I selected the 16-pound sledgehammer. After the first round, the judges sent one person home, and then we were thrust into the second challenge of putting a handle on the weapon itself. Afterward, another competitor was selected to leave the competition. The third challenge was a test to see if the knife could chop into, drive, and pry a nail.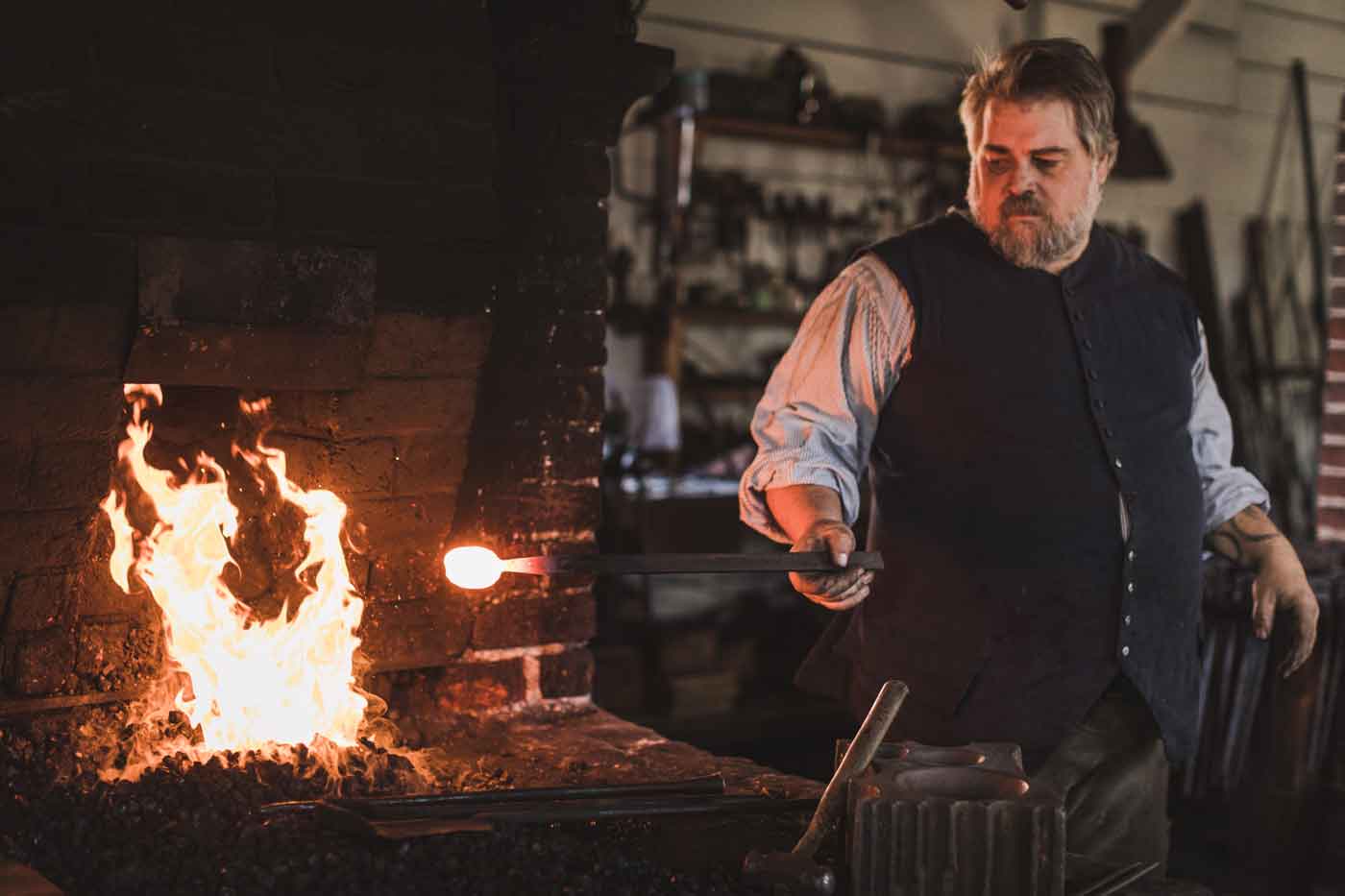 During the entire competition, emotions are all over the place. I was nervous, scared to the point that I was constantly looking over my shoulder at the clock checking the time to ensure there was an hour left rather than just a handful of minutes. In order to keep myself calm and collected, I stopped thinking of what my competitors were doing; instead, I focused on my own work. The only interactions I had with the competition on camera was trying my best to not get in anyone's way so as to avoid accidentally injuring or distracting my competitors. Once the final two remained, a young man by the name of Nicholas, and myself, we were sent back to our home forges with the task of making a Russian pioneer sword. (Think of a machete on steroids.) The hardest part of the build was to create a cast bronze handle for the weapon, followed by its wide and stocky blade, and saw teeth running down its side. The timer was set to 45 hours. 44 hours later, I packaged my submission to be tested on the show.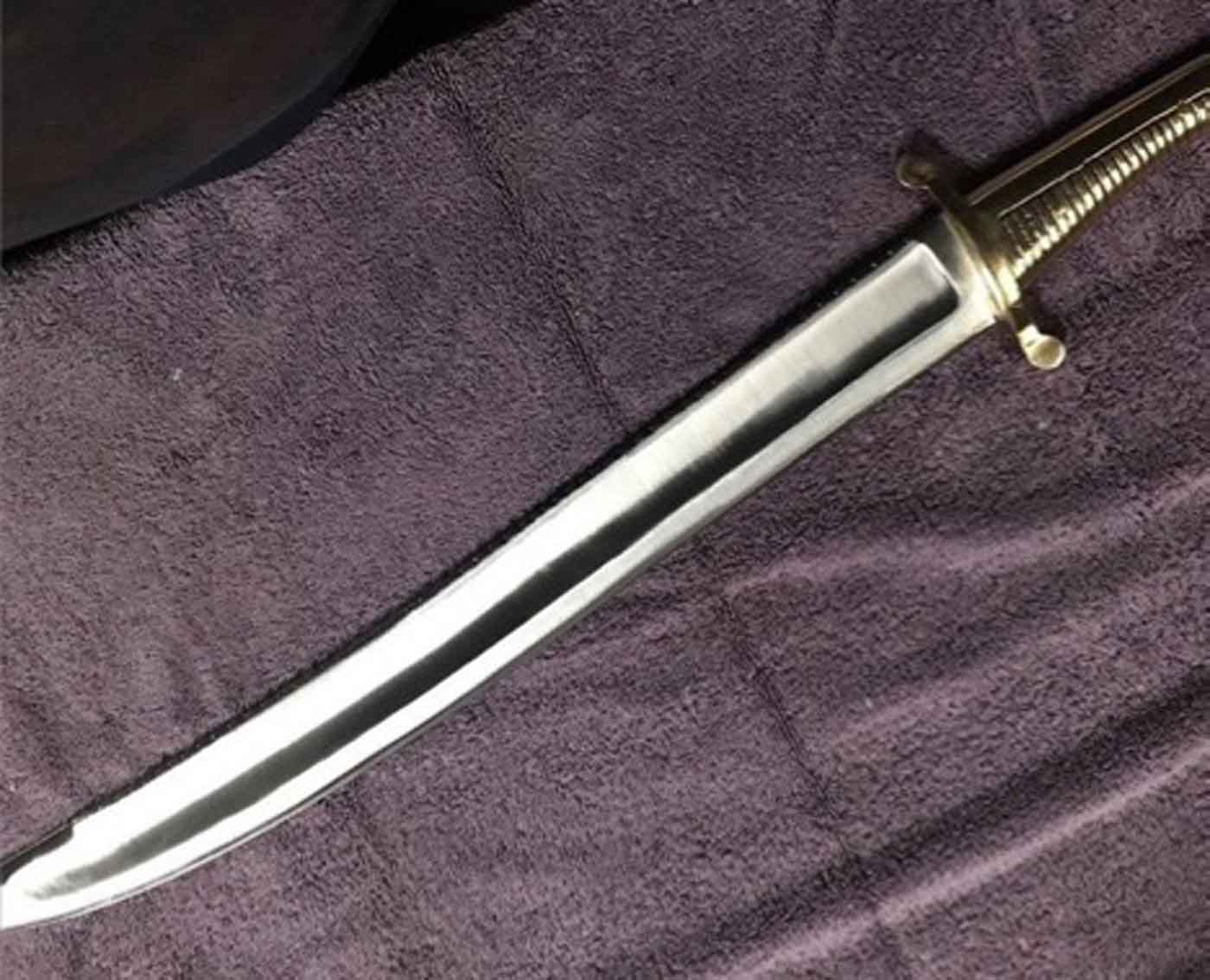 Most of the different skills and tricks I needed for the finale weapon were skills that I in fact learned in my 20+ years of experience at Colonial Williamsburg. This, in addition, to the private shops I worked in prior to coming to CW and, of course, my friends. All of the experiences I've picked up over the years from various places and at the aide of various persons helped make me an able competitor in this Forged in Fire episode.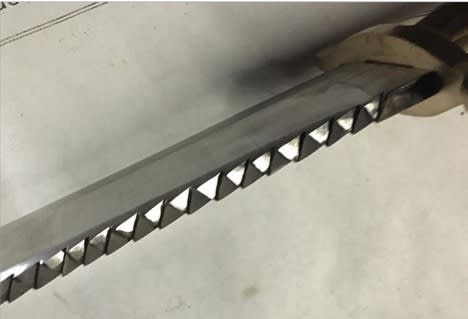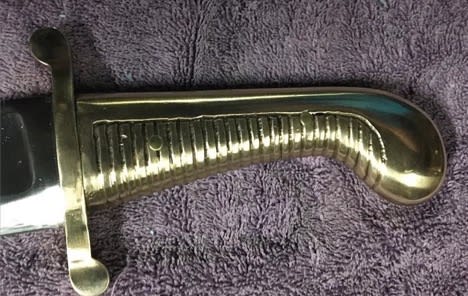 To this day, we at the Anderson shop will still get questions that stem from folks who watch Forged in Fire, but now when visitors ask me when I will be on an episode, I can respond that my episode of Forged in Fire aired on the third of July, 2018. What's that? How did I do in the competition? Well, you should check it out yourself on season five, episode 18: Russian pioneer sword.


Mark Sperry has been an employee of Colonial Williamsburg Foundation for almost 22 years; and all of that time has been spent in the Anderson Blacksmith Shop. Mark lives with his beautiful wife Kim and his four children nearby in Spring Grove, VA. He also lives with his two dogs, Nani and Idgie; two cats, Baloo and Pumpkin; and Gus Gus the Rabbit who keeps everything in order.
Learn More