A successful experiment in experiential learning continues to wow guests
On March 19, 2016, a brisk Saturday morning, Colonial Williamsburg took a bold step to give guests an experience many had been craving for years. An experiment in experiential learning that exceeded the expectations of a typical "hands-on" activity. Five years and nearly 10,000 guests later, the 18th-Century Musket Range remains one of Colonial Williamsburg's most highly acclaimed guest experiences.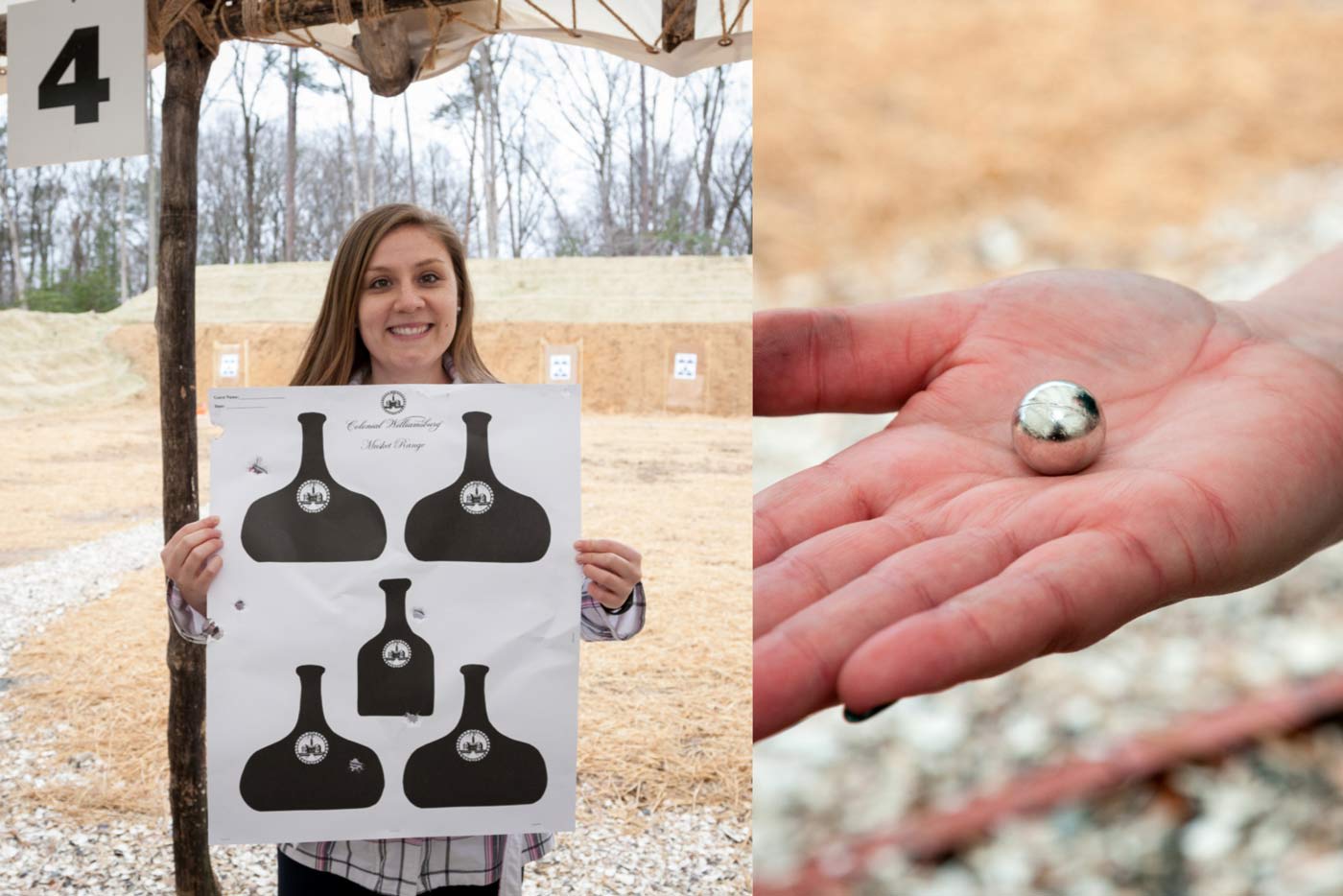 For many years, while demonstrating muskets and other firearms at Colonial Williamsburg, interpreters would get the question "can I try that?" Until 2016, no museum had permanent facilities to safely make that experience happen. And as we've discovered through countless guest comments, there's nothing like doing it yourself.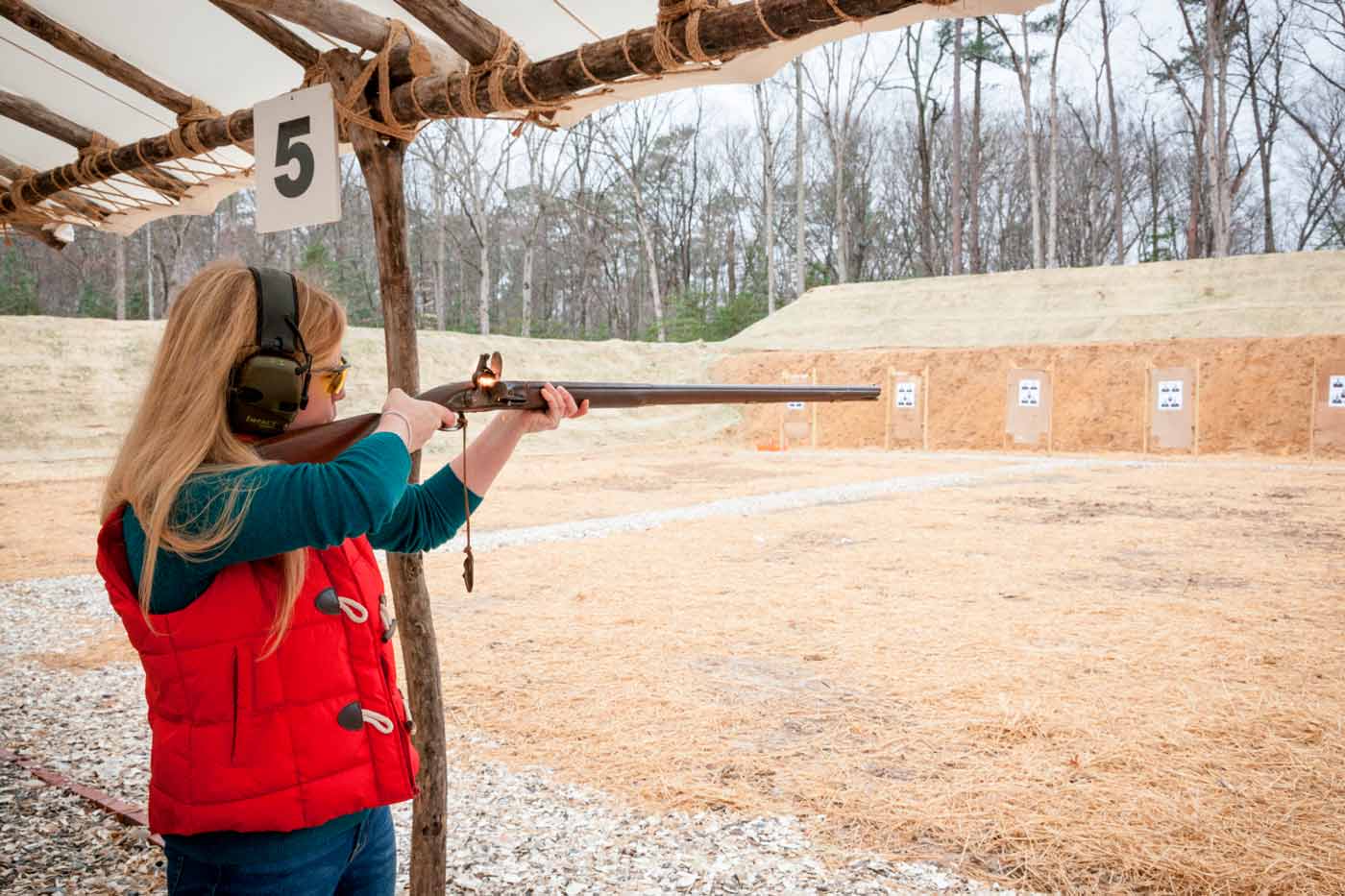 While we can't take ourselves back in time, we can do things that give us a much more informed perspective on why people did what they did and how that related to technology available to them. Many have wondered, for instance, how you could survive on a battlefield with a gun that fires so slowly by our modern standards? And why did the guns fire so slowly? Following an experience at the Musket Range, guests walk away with more certainty about the past, more knowledge about technology, and more respect for the peoples of the past and their struggles and triumphs. And that's what the musket range experience is all about: a fun and interesting way to inform you about past technology and how it interacted with the lives of colonial Virginians.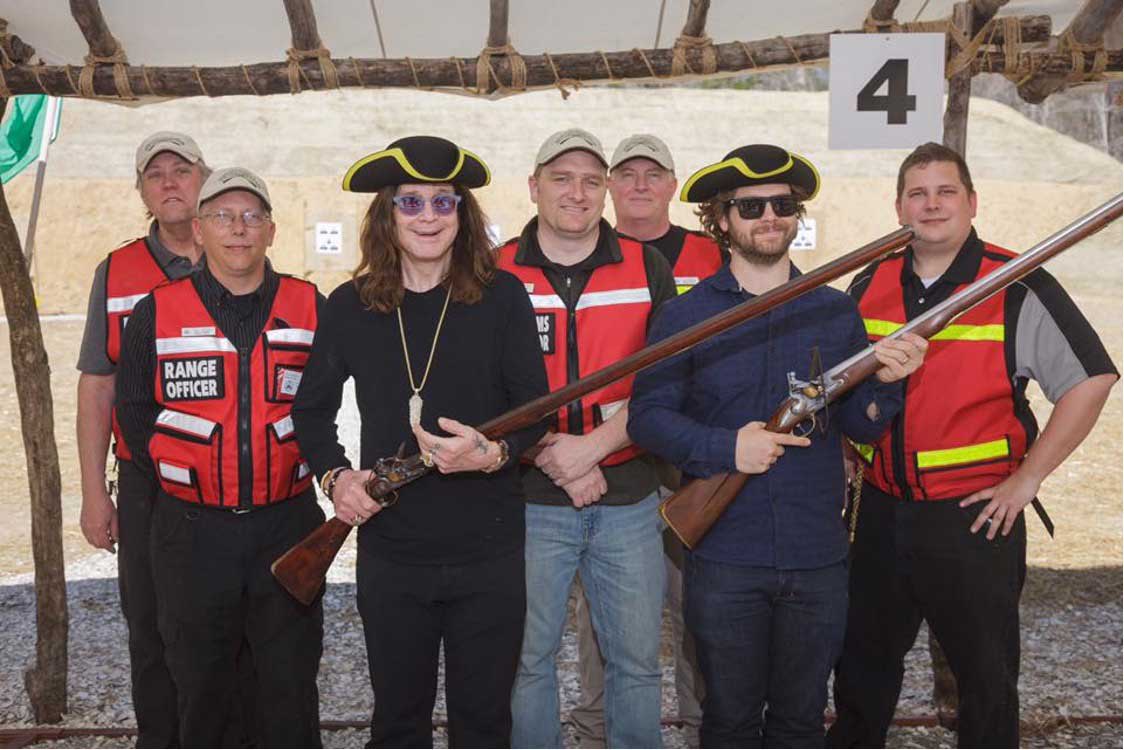 Today, the Musket Range has four full-time staff members, selected because of their abilities and backgrounds both with firearms and with creating a great guest experience. Each of them is certified as both a Range Safety Officer and Muzzle Loading Instructor. Over time, we've hired staff with a variety of backgrounds, including a pistol instructor, police officers, a gunsmith, a competition rifle shooter, US Military veterans, a former SWAT EMT, and museum professionals from Colonial Williamsburg and elsewhere. As safety is a primary concern, Colonial Williamsburg maintains a close working relationship with the City of Williamsburg as well as the Bureau of Alcohol, Tobacco, Firearms and Explosives.
When considering which firearms would provide the best guest experience, we were faced with a long list of possibilities. There are many firearms which hold a place of historical significance to Virginia and the 18th century. Pistols, Blunderbusses, Cavalry Carbines, French Muskets, and especially the American Long Rifle were all considered as possibilities for this experience, along with many others. The two firearms selected as most essential to understanding Virginia in the 18th century, both in wartime and peace, were the Musket and the Fowling Piece, or Fowler. For Colonial Williamsburg's Range, the two examples of those firearms selected were the British Short Land Service Pattern Musket or Brown Bess by nickname and the English Fowling Piece. They represent two of the most widely used and influential Muskets and Fowler types seen in Virginia and North America during the Revolutionary War period.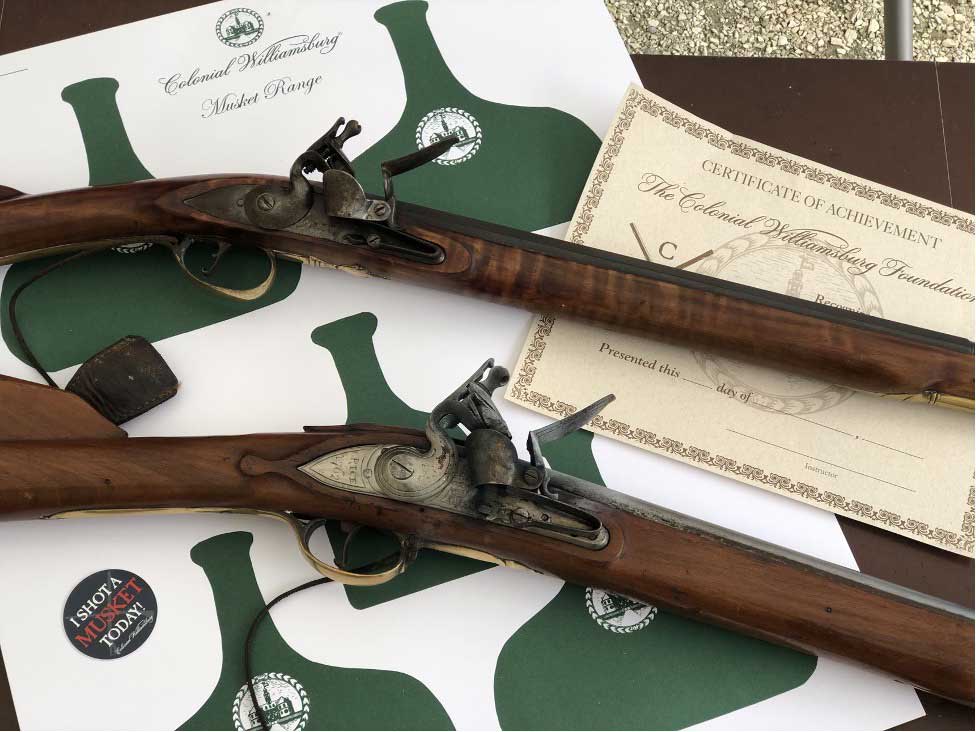 Firing the Fowler
The term 'Fowler' is derived from waterfowl, and is a gun named and used for hunting birds. However, that term doesn't do it justice both in terms of its importance, or in terms of its wide distribution across the territories of North America. Indeed, no firearm in the 18th century was more widely produced for, distributed in, or purchased in North America than this gun. The fowler is a long gun with a smooth-bored barrel, capable of shooting a full-sized round ball, as well as smaller shot of various sizes. In an era where firearms are particularly expensive relative to the average income, this gun provided a versatile tool capable of shooting game of different sizes while also protecting the home and fulfilling requirements for militia service simultaneously. It was one of many required tools for the successful practice of agriculture, the most common profession amongst white and free black members of the European colonies in 18th century North America. Fowlers were also traded in large numbers to Native American Nations across the Eastern North American continent, in some cases replacing the bow as a commonly used hunting weapon.
The Fowler at the Musket Range is a .62 caliber, but is more properly expressed as a 20 Bore, or 20 Gauge firearm. It possesses a hardwood stock, brass or iron furnishings, a 46-inch barrel and the distinctive shaping of a proper English Fowler. Ours are made by Jim Chambers Flintlocks, a company located just outside Asheville, North Carolina.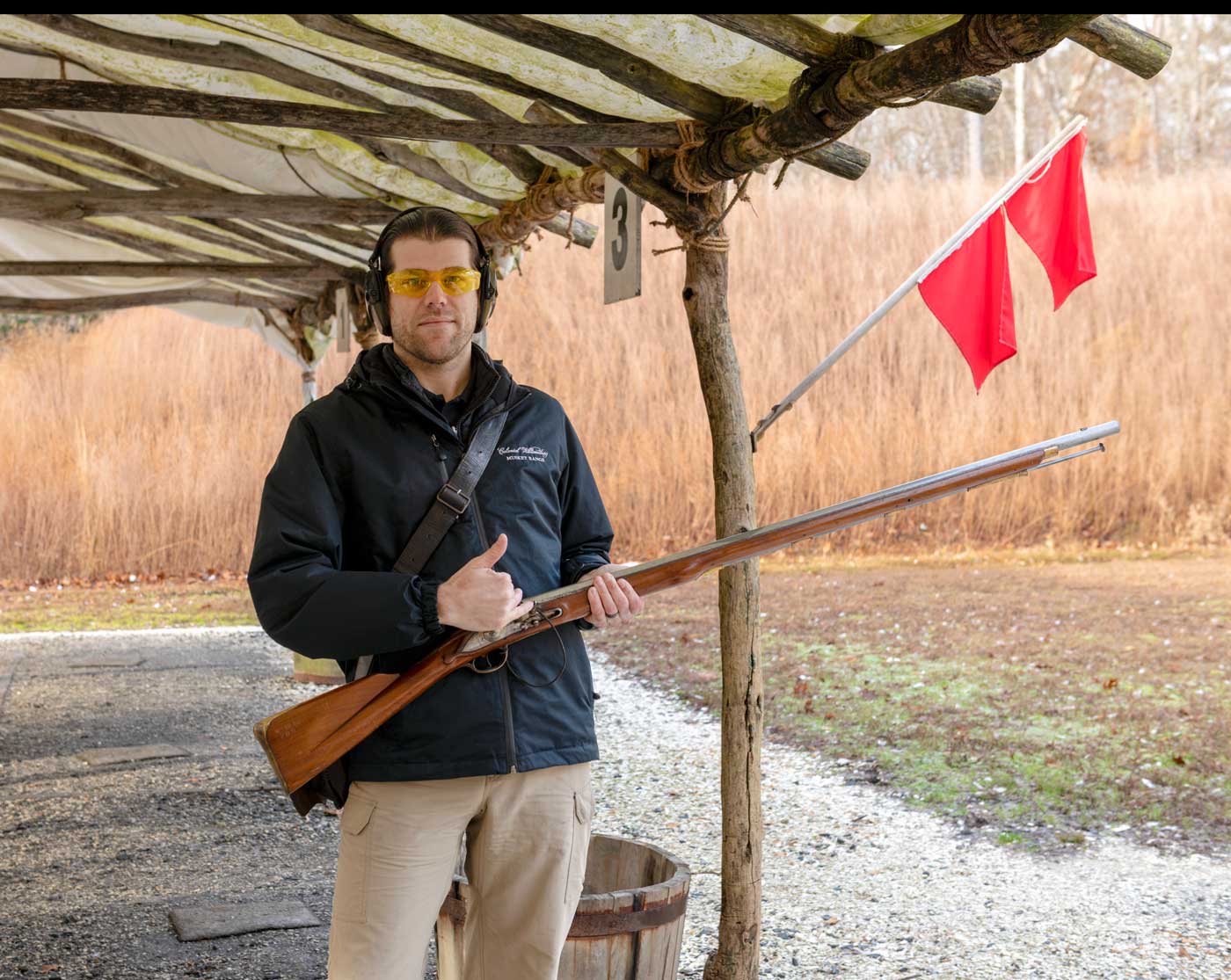 What Makes a Musket?
The term 'Musket' is an often overused and inaccurately applied term, even in the 18th century. A musket is, in fact, a military firearm developed primarily for infantry combat on European and various colonial battlefields of the 18th century. What makes it a musket, as opposed to a Fowler or any other long gun of the period? First and most importantly, the addition of the bayonet. The bayonet gave soldiers both a close combat weapon and a tool of psychological advantage to force enemy soldiers to yield their ground. Because the bayonet has been added to the musket, this also meant the musket was heavier and of stouter construction than most firearms of the period, giving it a thicker appearance. The Musket is smooth-bored rather than rifle-bored to ease it's loading, a major advantage in the hands of well-trained troops. The musket is also large in caliber, giving it the power needed to be an effective combat implement. Last, but definitely not least, muskets made to a 'pattern' were designed to be relatively interchangeable, giving them the ability to share parts and ammunition long before Eli Whitney was born!
The musket used at the 18th-Century Musket Range today is a reproduction of the British Short Land Service Pattern Musket and is made by Davide Pedersoli Firearms. It is generally given the informal name of "Brown Bess." The first and second major variants of the Land Service Pattern, referred to as the Long Land Service Pattern and Short Land Service Pattern Muskets both saw service in the Revolutionary War. The Short Land was patterned in 1768 and saw wide distribution to British units coming to North America on the eve and during the Revolutionary War.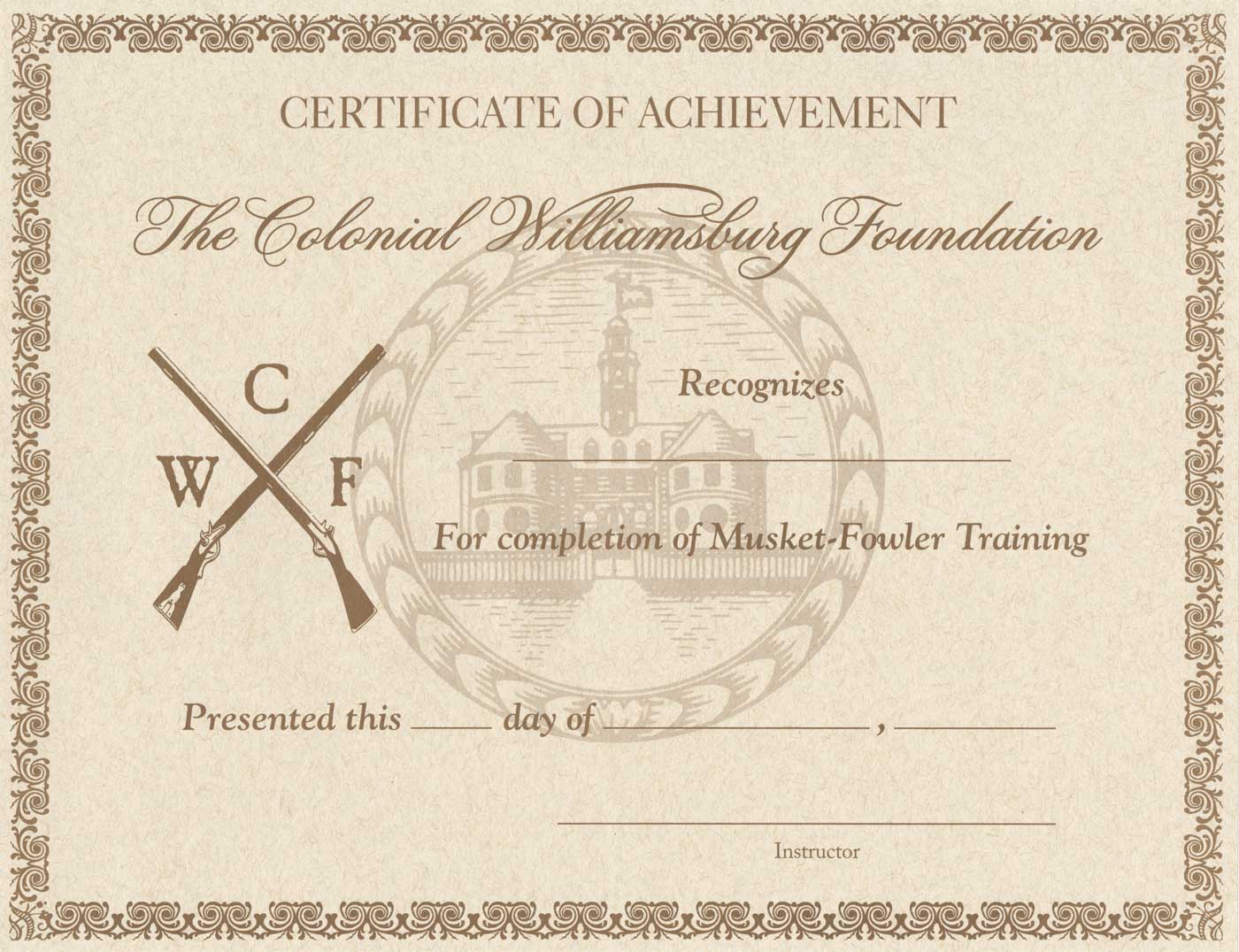 Some Frequently Asked Questions about the Musket Range Experience
How many shots do I get? Since day one, this has easily been the most commonly asked question! The answer is, we don't know. We will shoot with you over the course of an hour, and outside of our gun history overview and safety briefs, we shoot almost the entire hour. So, there are no stated limits for you, meaning we'll find out together.
How old do I need to be shoot at the Musket Range? Well, it's imperative for safety that you can physically handle the weight and dimensions of these pieces of equipment, therefore participation starts at age 14, with a requirement that 14- to 17-year-olds must have a legal guardian present to be able to shoot with us.
Do I need Government ID? Yes. We need to make sure you're who you say you are and that you can legally do this with us. Please don't forget it!
Have you considered adding other firearms to this experience? Absolutely. Should we introduce another type of firearm to the experience, or create a special program featuring a different gun, it will most likely involve the American Long Rifle. And we're pretty sure our Gunsmiths will approve.
Do I need to bring anything with me to enjoy this experience? Beyond a Government ID for you or your guardian, we just recommend dressing appropriately for being outside for an hour. Everything else is provided, including eye and ear protection.
Is the Musket Range open year-round? Yes, though we do close for snow, lightning, and hurricanes. That's pretty much it.
Can I bring someone with me to watch? Of course. Part of the fun of an experience this powerful is having someone to share it with! Each shooter can bring one observer with them, so long as the observer is aged 12 or older.
Why don't you have more than two kinds of guns on the Range? To give our guests a quality experience. It takes several shots to really begin to understand how each gun feels and operates. Introducing too many guns at one time makes it difficult to create that connection.
As we celebrate five years of welcoming guests to experience the firearm technology of colonial Virginians, we'd like to thank those of you who have shot muskets with us already and invite those of you who have not yet had the chance. Of course, repeat visits are welcome and encouraged! To learn more and see the range in action, check out our #TradesTuesday Livestream embedded below.
We hope to see you back at the Musket Range or out for your first experience soon. You can get your tickets here.

Justin Chapman has been with the Foundation for nearly 20 years.  He's been a School Group Interpreter, Military Interpreter, and Armorer in addition to developing both the Musket and Axe Ranges.  Currently, he helps manage the Historic Trades and Skills Department.
Colonial Williamsburg is the largest living history museum in the world. Witness history brought to life on the charming streets of the colonial capital and explore our newly expanded and updated Art Museums of Colonial Williamsburg, featuring the nation's premier folk art collection, plus the best in British and American fine and decorative arts from 1670–1840. Check out sales and special offers and our Official Colonial Williamsburg Hotels to plan your visit.
Learn More