The Market Wallet by Margarette Joyner (Betty)
I'm off to the market today
To find whatever I may
Must prepare the evening sup
And fill Peyton Randolph's cup
Many receipts call for caraway
That'll be the cake of the day
And from my native land
Okra will be on hand
Roasted squirrel his favorite meat
A delicacy and a treat
When prepared by Betty's hand
It's the best in all the land
Potatoes sweet and white
Will round out this meal of delight
It'll end with a cup of wine
Then it'll be my turn to dine
With my market wallet full
The meal will be plentiful
He'll eat til' his heart's content
Then boastfully lament
My list for tomorrow's run
By Mrs. Randolph already done
So in the morn to market at ten
To fill my wallet again

What is a market wallet? It is an all-purpose carrying bag that was used by civilians and military personnel from the 16th through the 19th centuries. It was used for everyday shopping trips to the market, carried by soldiers and could be tied to their saddle. Market wallets were also often listed in runaway ads, identified as items runaway slaves carry with them. When the enslaved were loaned out, sold, or ran, these bags contained what little they owned.
When used for shopping, the wallet can hold a great deal and is easily balanced making them very practical. It can be worn around the neck or twisted in the middle and thrown over one shoulder to ensure that the contents will not fall out.
As in the past, they can be used today in lieu of plastic shopping bags. Smaller wallets would be perfect for carrying one's lunch and the bags make for a great conversation piece.
Having been chosen to be an Actor Interpreter, it is my honor to give voice to those who had no voice. Although this work is sometimes quite challenging, it is incomparable to what the enslaved had to bear. Betty was an enslaved cook at the Randolph house whose rumored reputation has it that outside of the Governor's Palace, there was no cook in Williamsburg that could rival her. The first record of her existence comes from an inventory list from Bruton Parrish Church showing that she was baptized on June 3, 1754 and owned by Peyton Randolph's mother, Susannah. According to inventory lists she was at the Randolph house until 1783 and then appeared on a York County inventory as being at Martins Hundred Plantation, also owned by the Randolph's. When I interpret her in the program "My Story My Voice" she is making her transition from the house to the plantation and has packed her belongings in 1 small and 1 large market bag. She served the Randolph family all her life.
How to Make a Market Wallet
Tools and Supplies
Heavy Weight Fabric 24 x 38 inches
Needle
Thread (Hy-Mark or other heavy-duty thread)
Scissors
Skill level: Straight and whip stitch
Instructions
Before I begin, I like to have several needles threaded so I don't have to keep stopping to rethread one needle. On the long edges, fold in ¼ inch and hem using a straight stitch.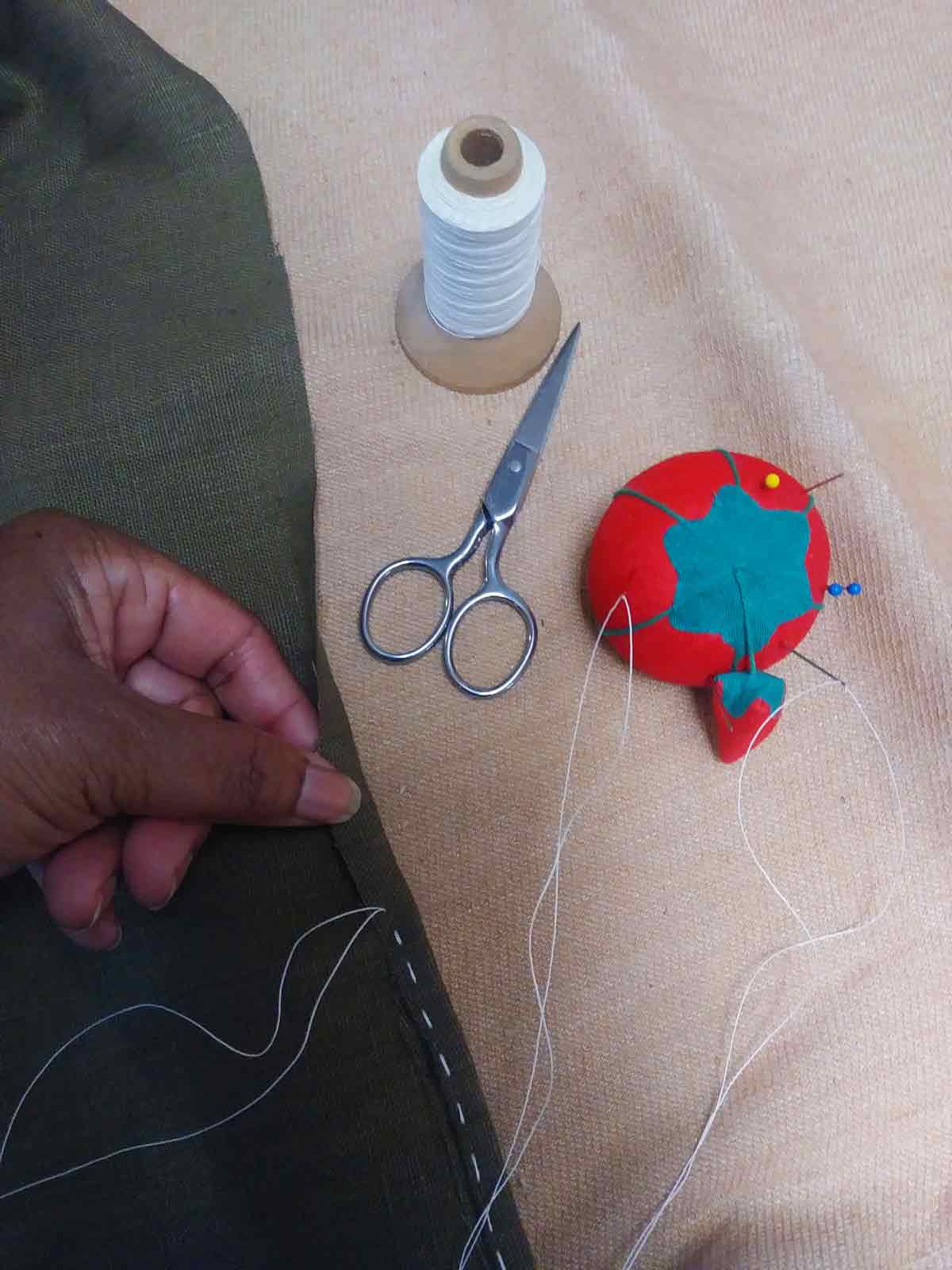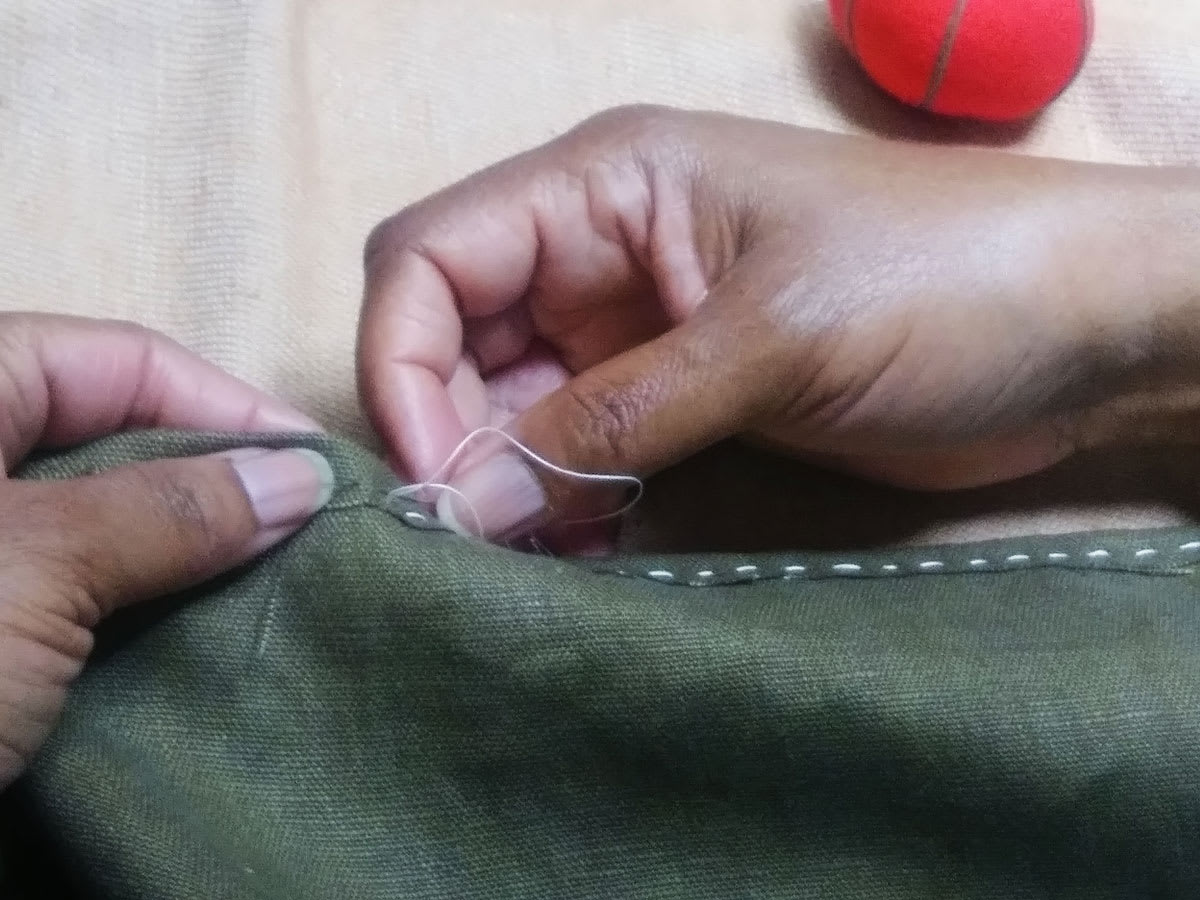 With right sides together, bring the long edges to the center, pin and stitch across the bottom of both ends.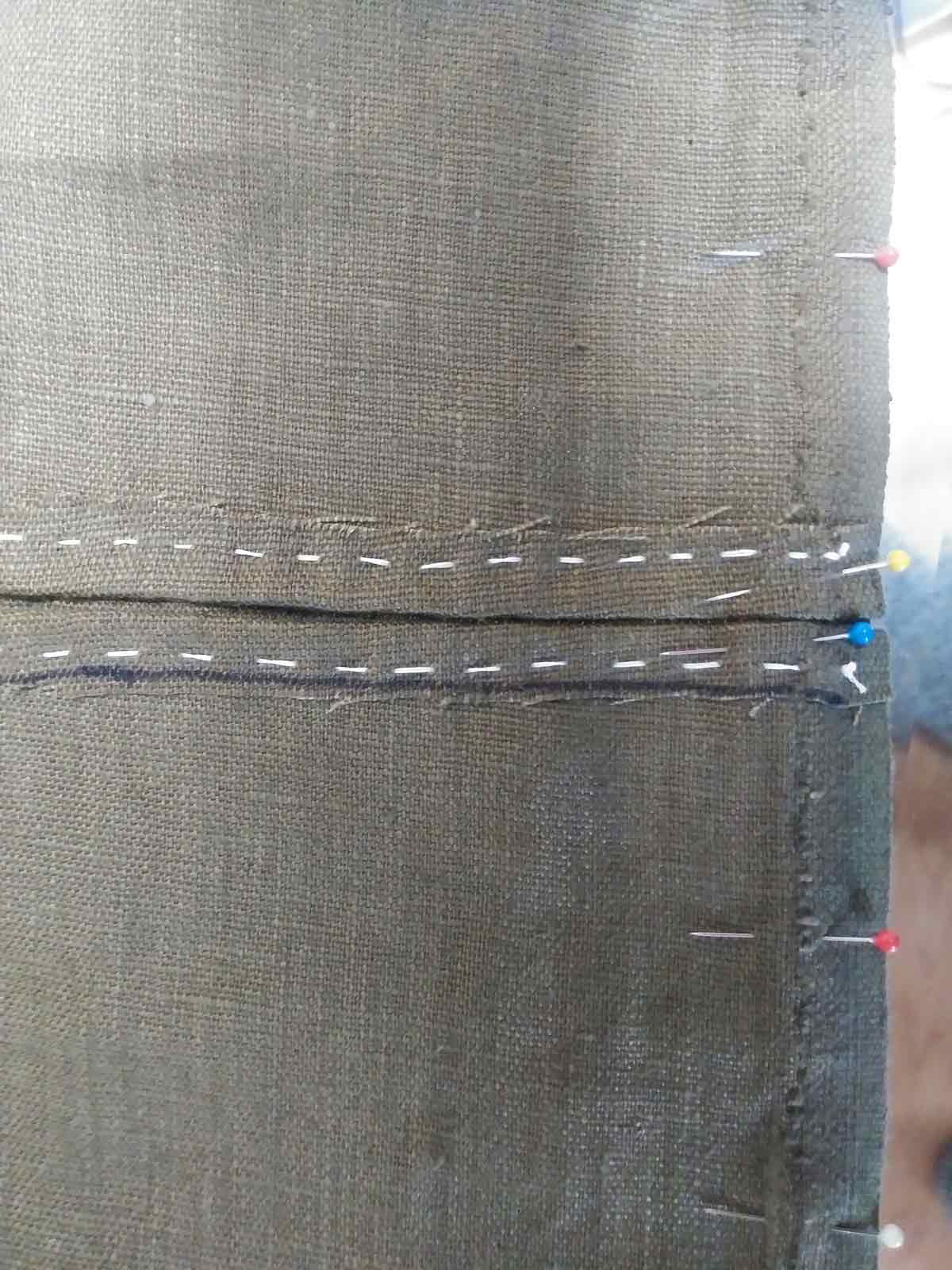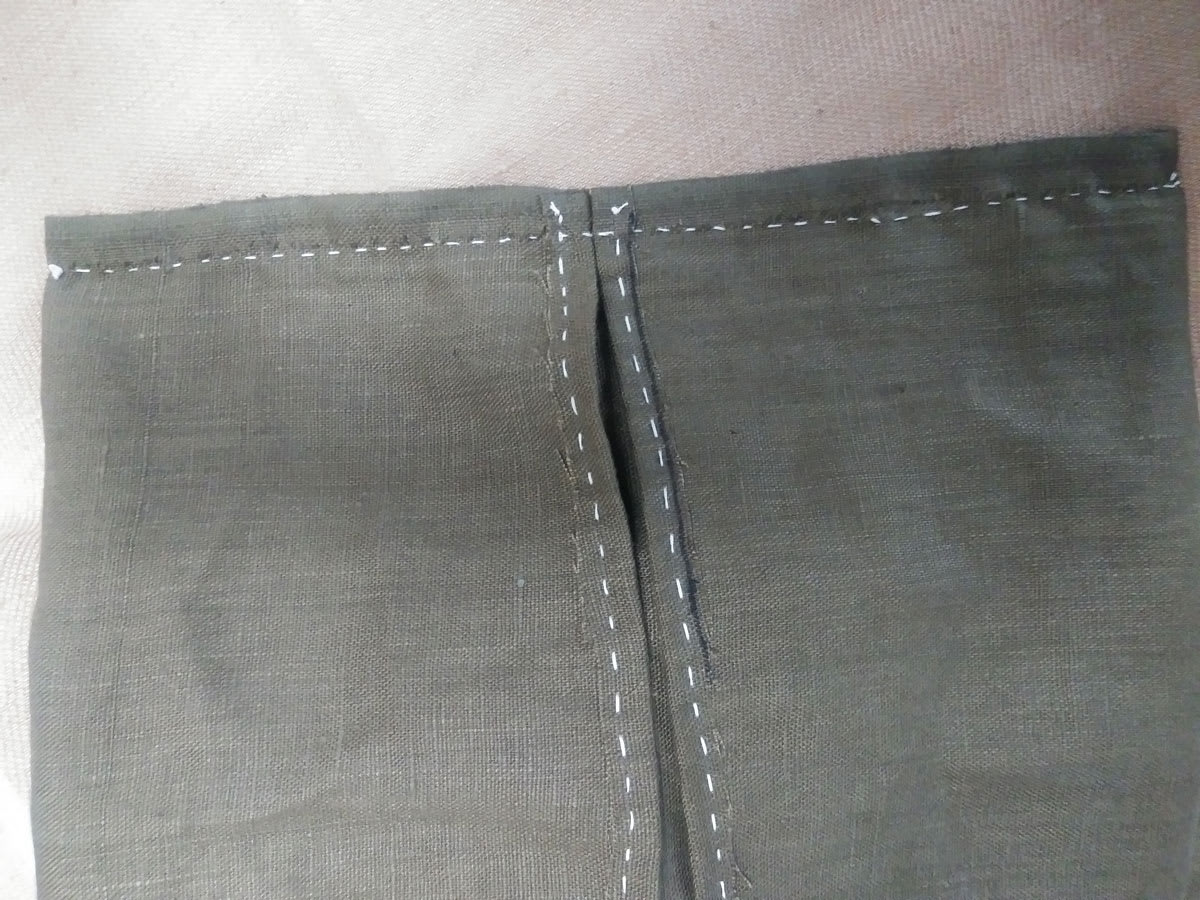 Turn the bag so that all seams are on the inside. Whip stitch the center seam leaving a 10-inch opening in the middle.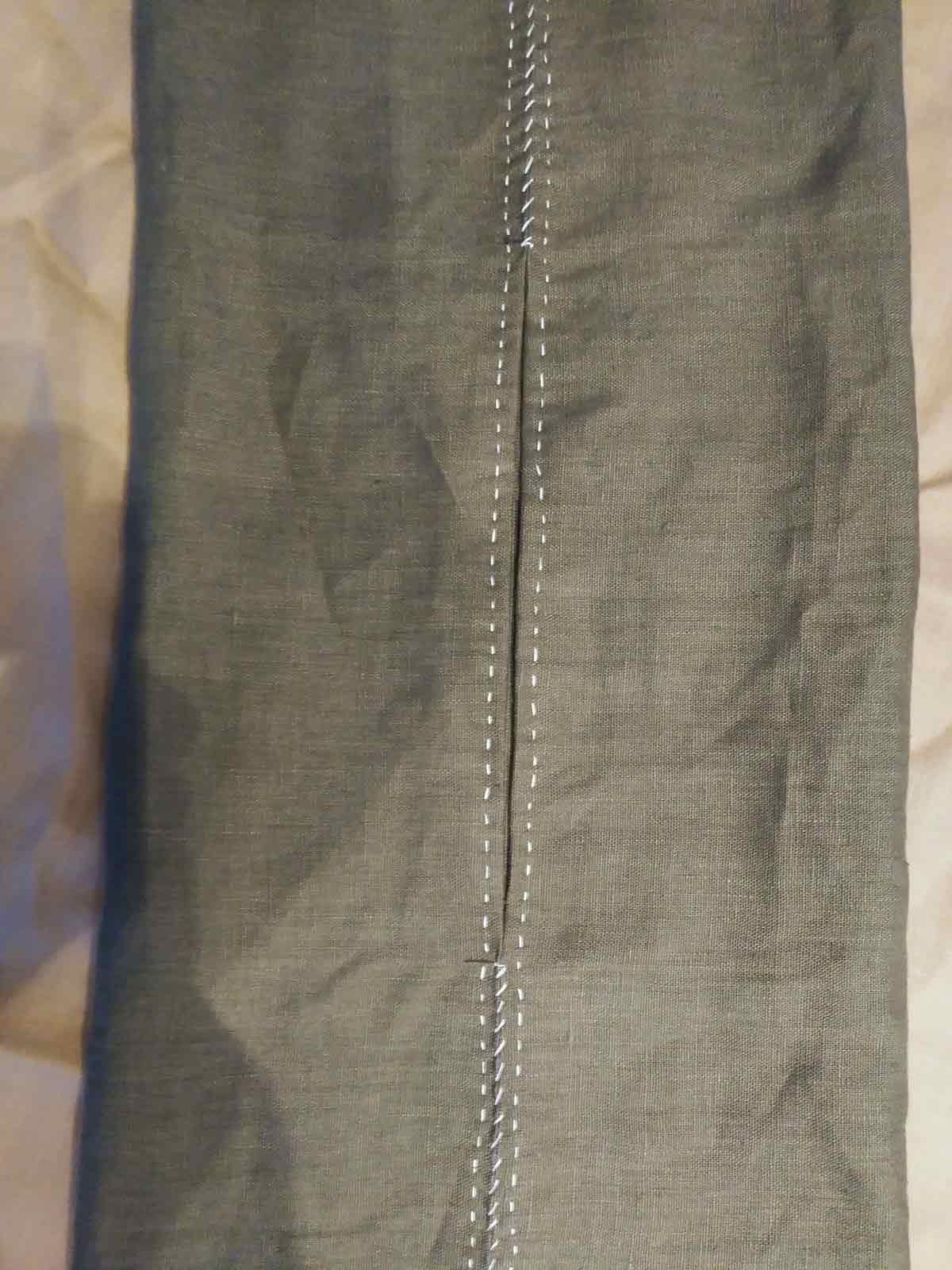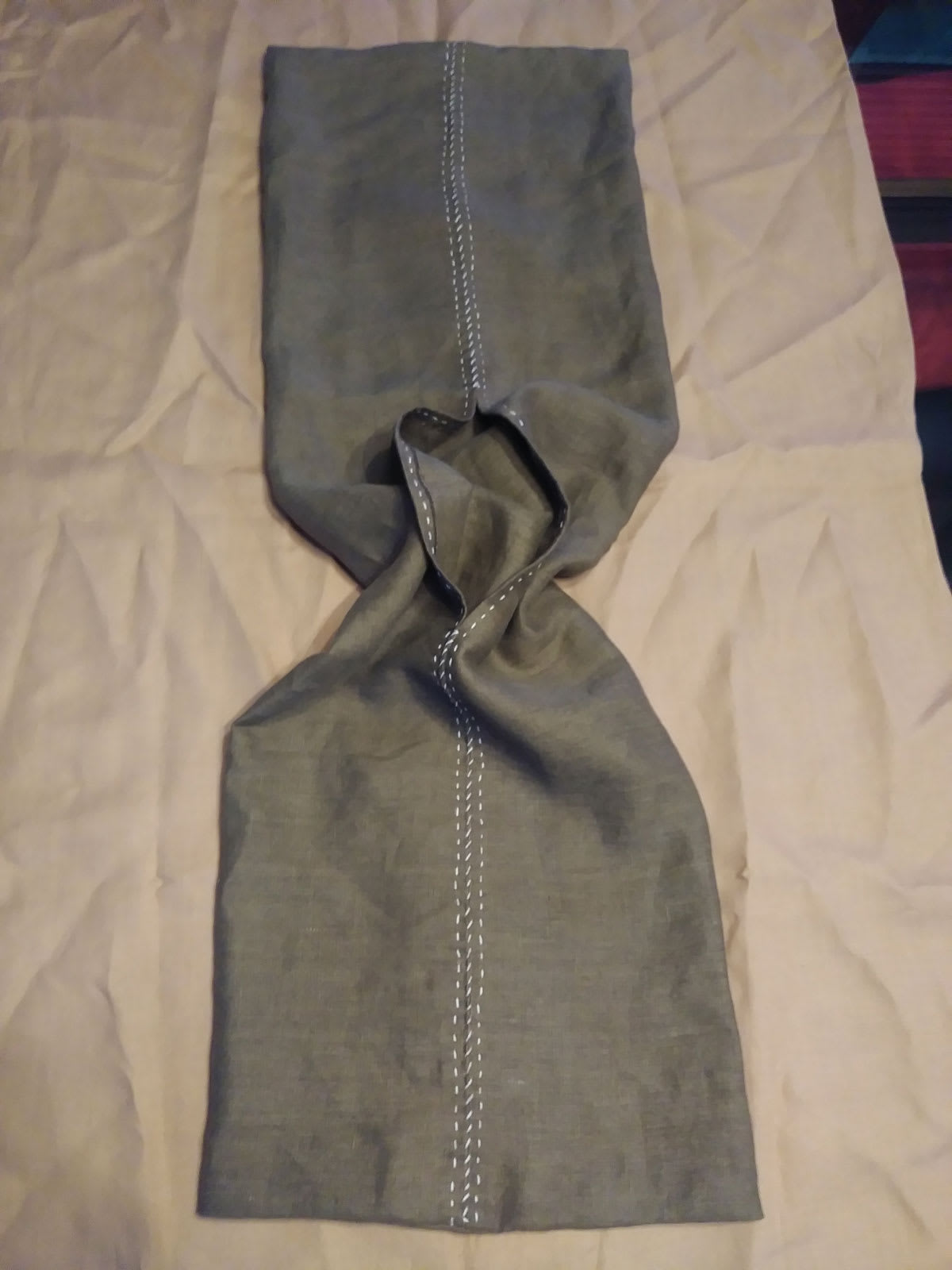 You can make the market wallet smaller or larger by simply adjusting the measurements of the fabric.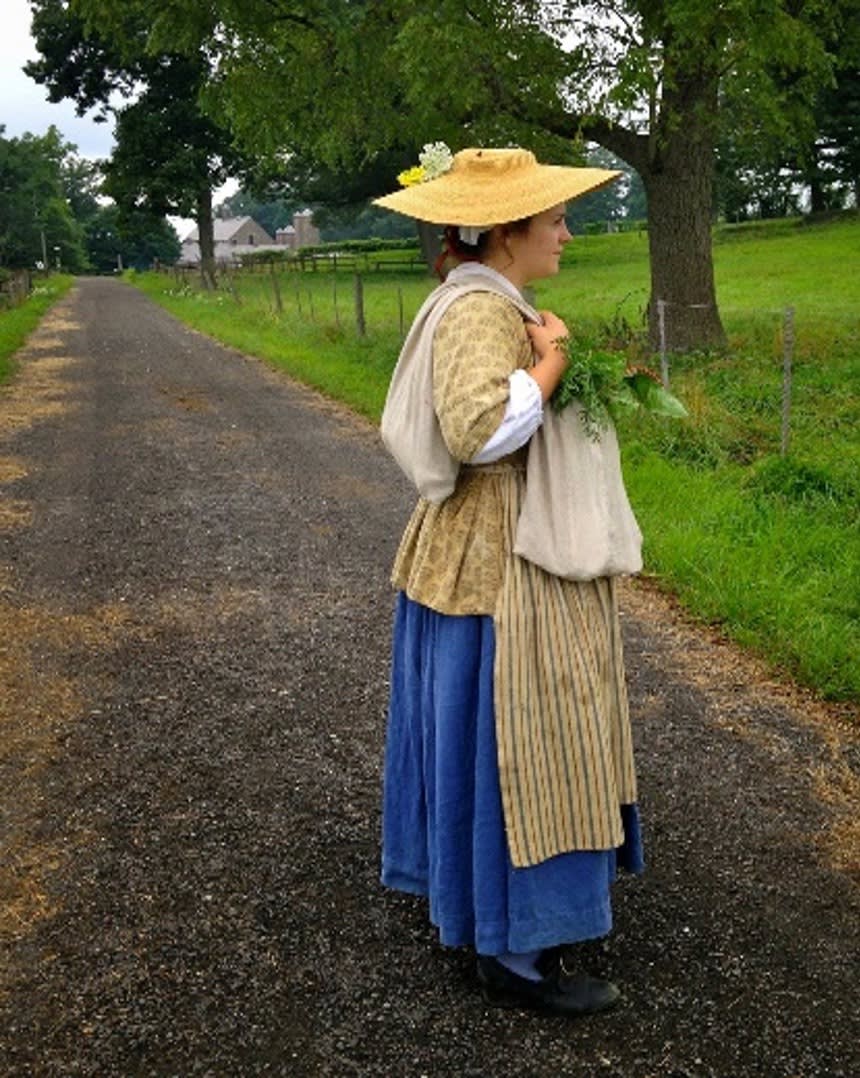 Margarette Joyner is an Actor Interpreter at Colonial Williamsburg and says "one of my favorite past times is hand sewing, which, in this day and age is fast becoming a dying art. But there is something to be said about someone taking the time to put a little love in every stitch."
Learn More