Eastern Virginia is a hotbed of fruit tree insect pests. It can be especially challenging to manage the hordes of stinkbugs, curculios, June beetles, and various maggots that descend on our plums and peaches each season. Some of these are native pests; however, most of them are exotic and invasive insects that the colonists would not have battled with. Still they employed some pest management tactics such as building bonfires at night to lure moth pests into flames and applying a few simple recipes that served mostly as repellants and included ingredients like stale urine, manure, rotting sheep hooves, sulfur and mud (these recipes would have a tendency to repel our guests as well!).
Many things other than insects enjoy our fruit trees. Birds will strip a cherry tree of its fruit overnight. Rabbits will gnaw all the way around the trunks of young trees as efficiently as a gas-powered weed-eater. The worst of all pests by far are Eastern grey squirrels — relentless, audacious and cunning animals capable of considerable damage — I have seen peach trees robbed of hundreds of pounds of fruit in a single weekend. One way to protect fruit from even the devilish squirrel is to create a physical barrier between the fruit and the outside world such as netting.
A fun idea I thought I'd try again this year is slipping a glass bottle over the tiny forming fruit. The fruit continues to grow and ripen throughout the season as long as the bottle is tipped at an angle to prevent water from collecting and covered to prevent sunburn. When the fruit is ripe the stem can be pulled off and the inside of the bottle washed. At this point the bottle can be filled with liqueur and enjoyed at a later date.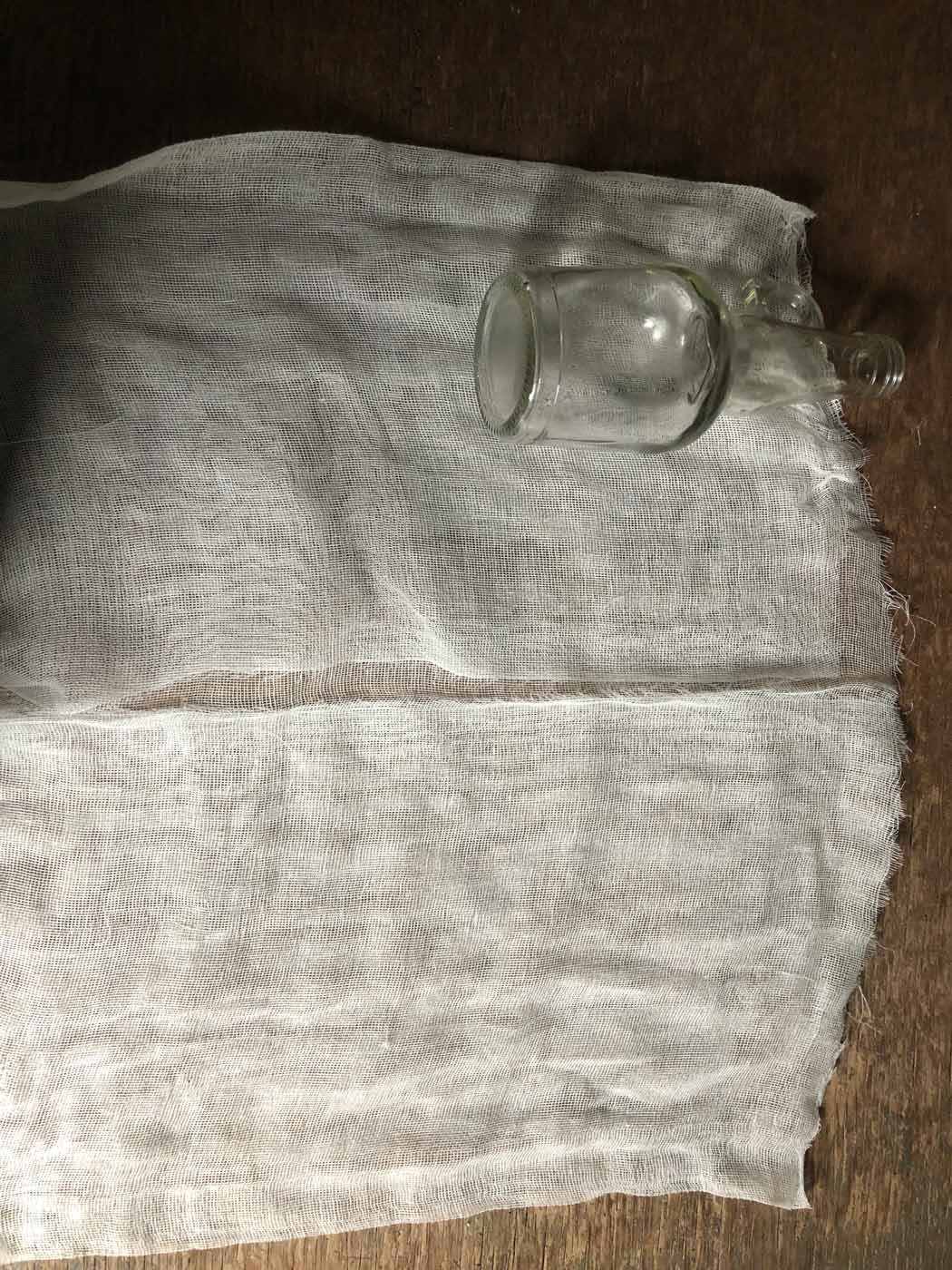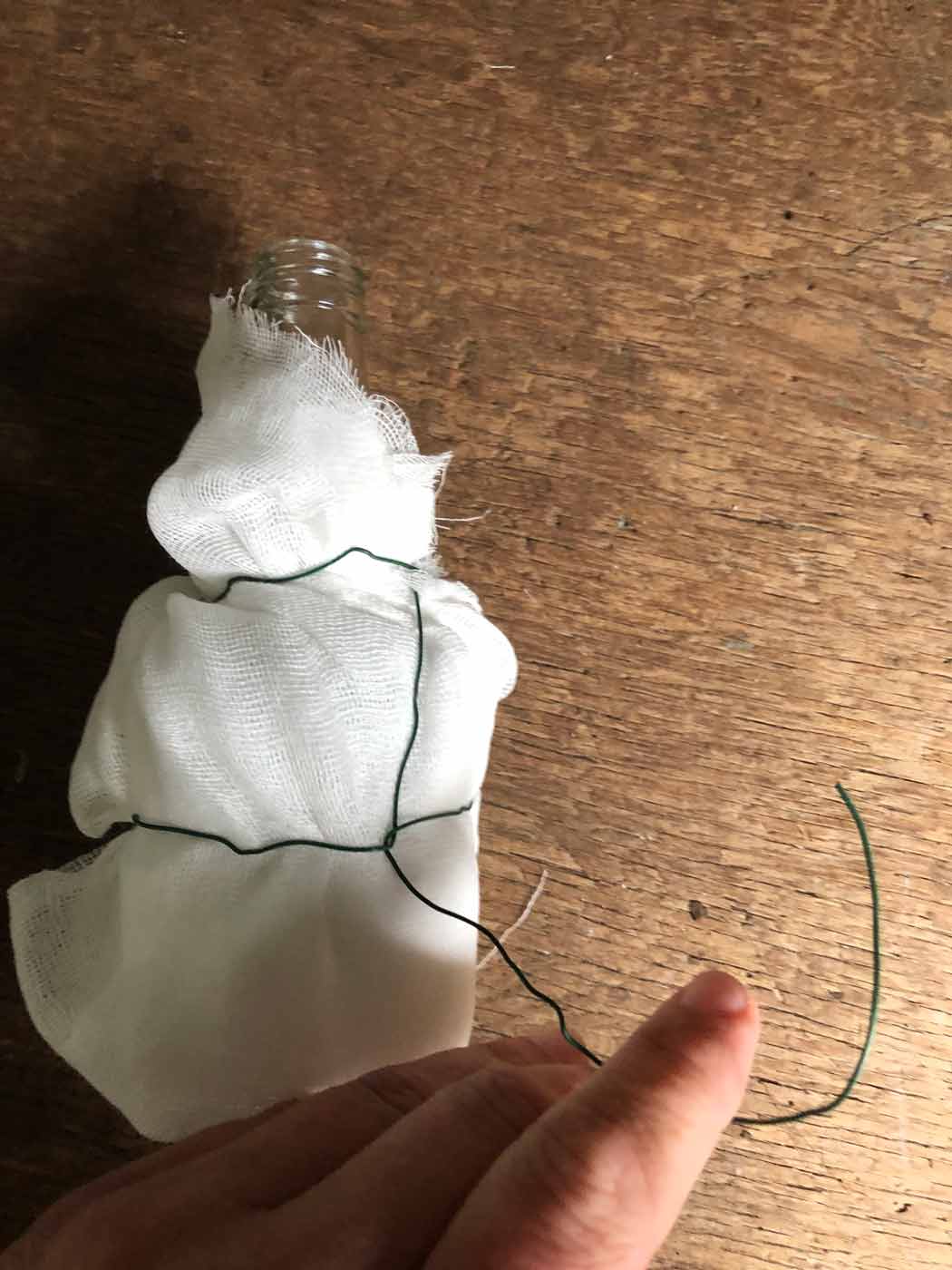 Cover glass jar with cheesecloth and tie with florist wire (or other thin wire).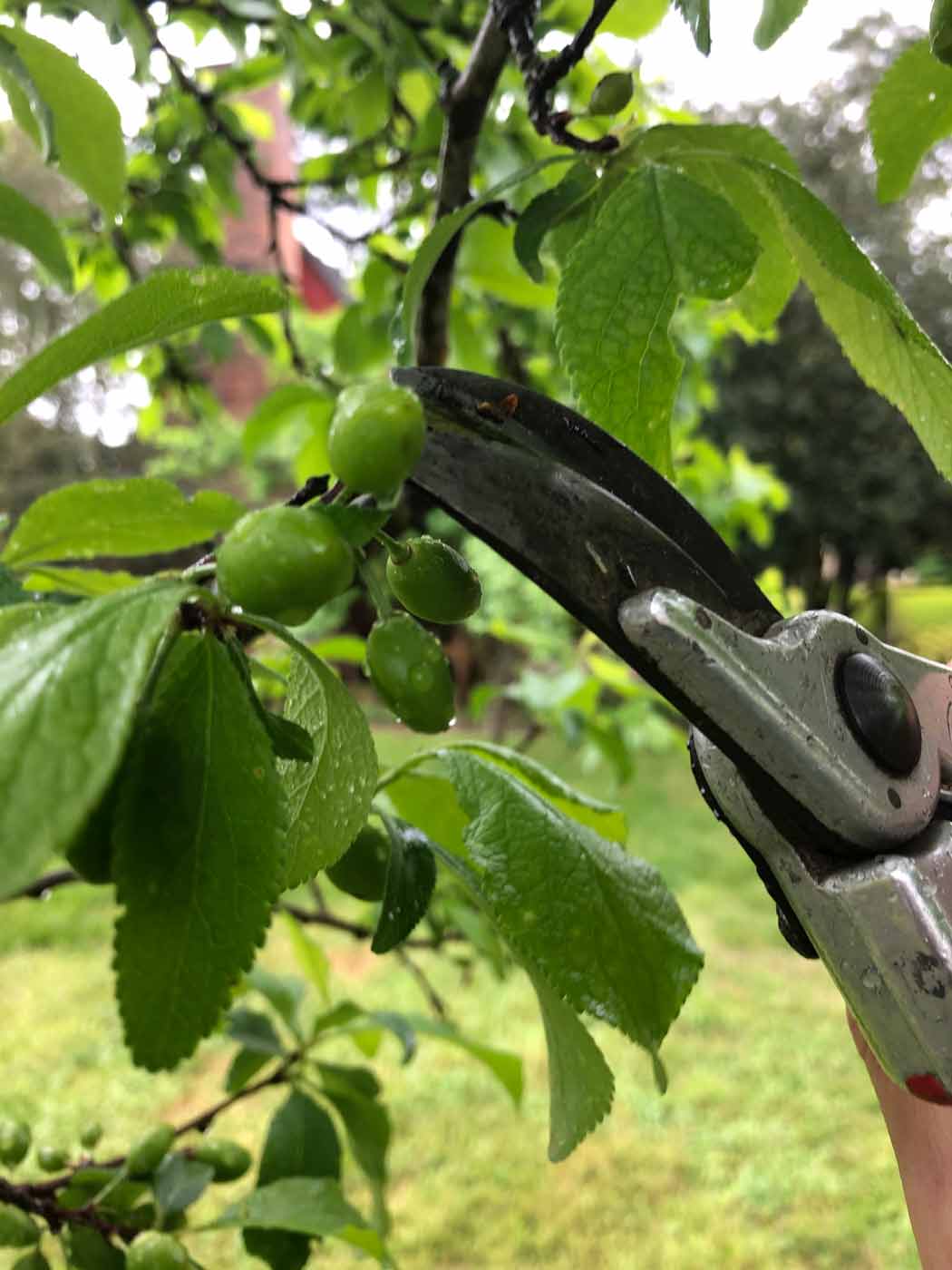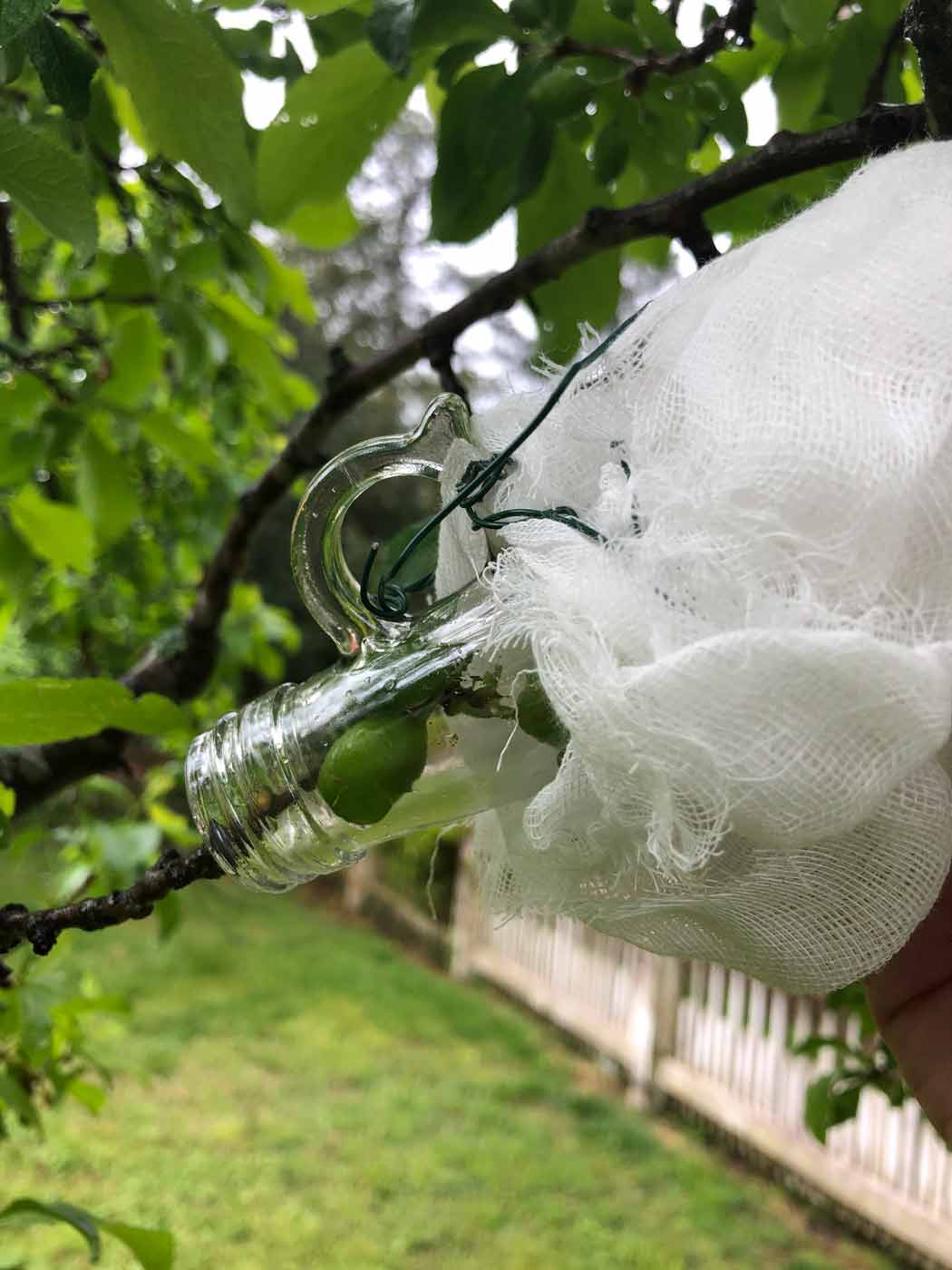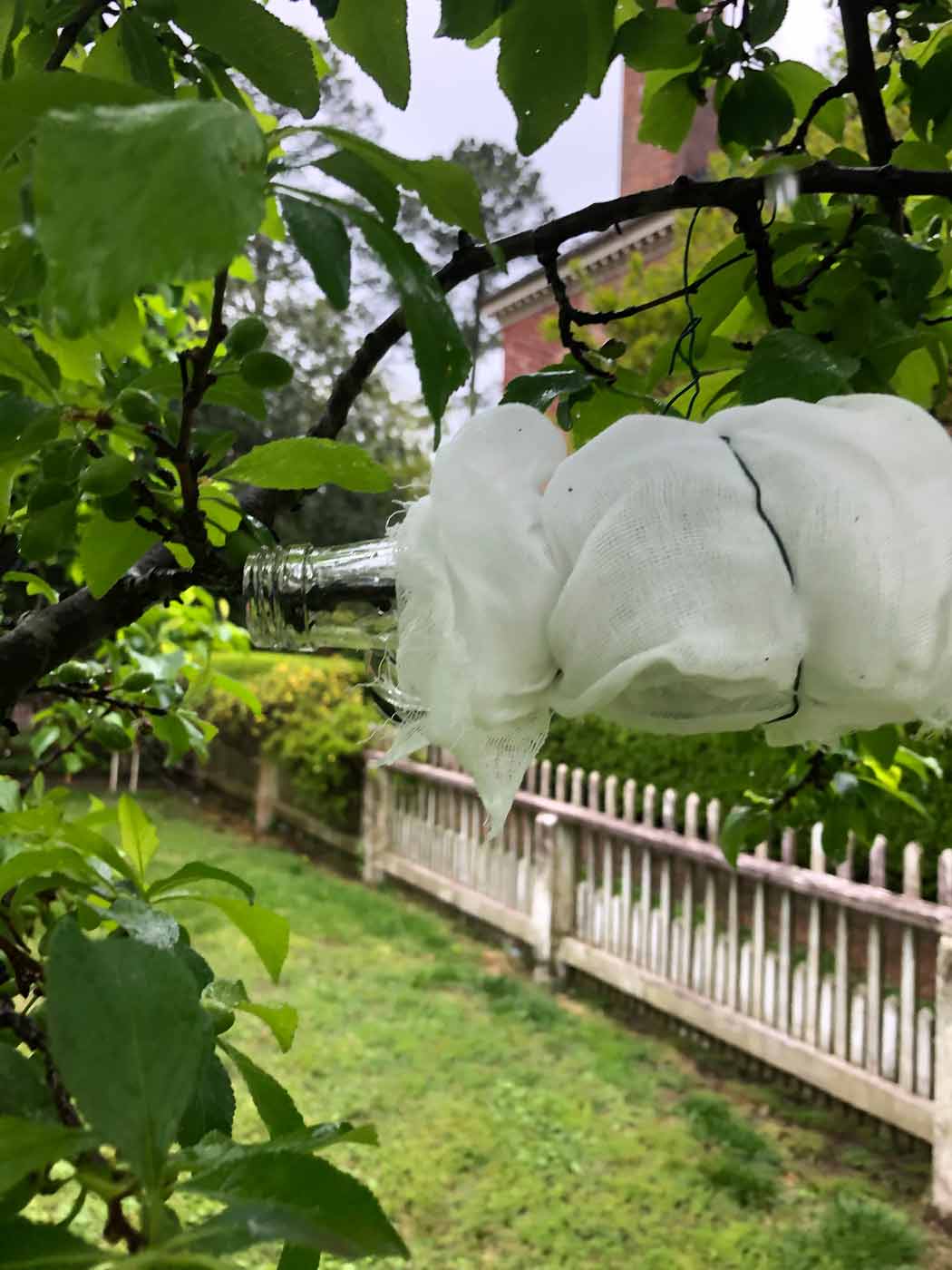 Carefully slip fruit into bottle and secure on trip so water does not enter bottle.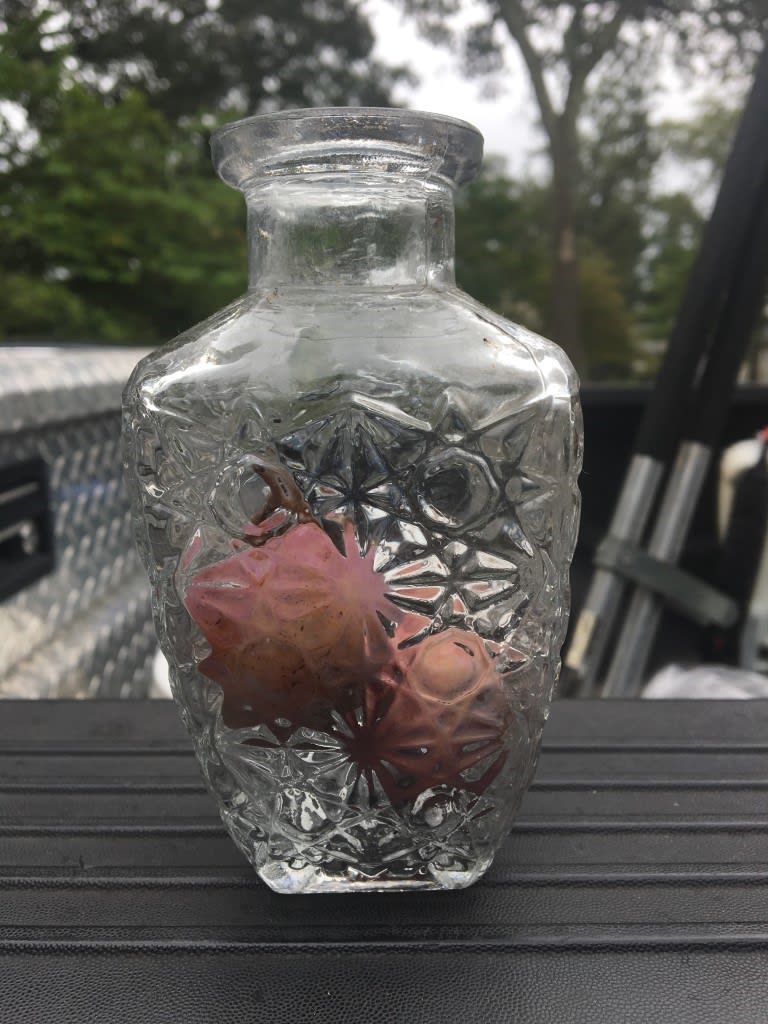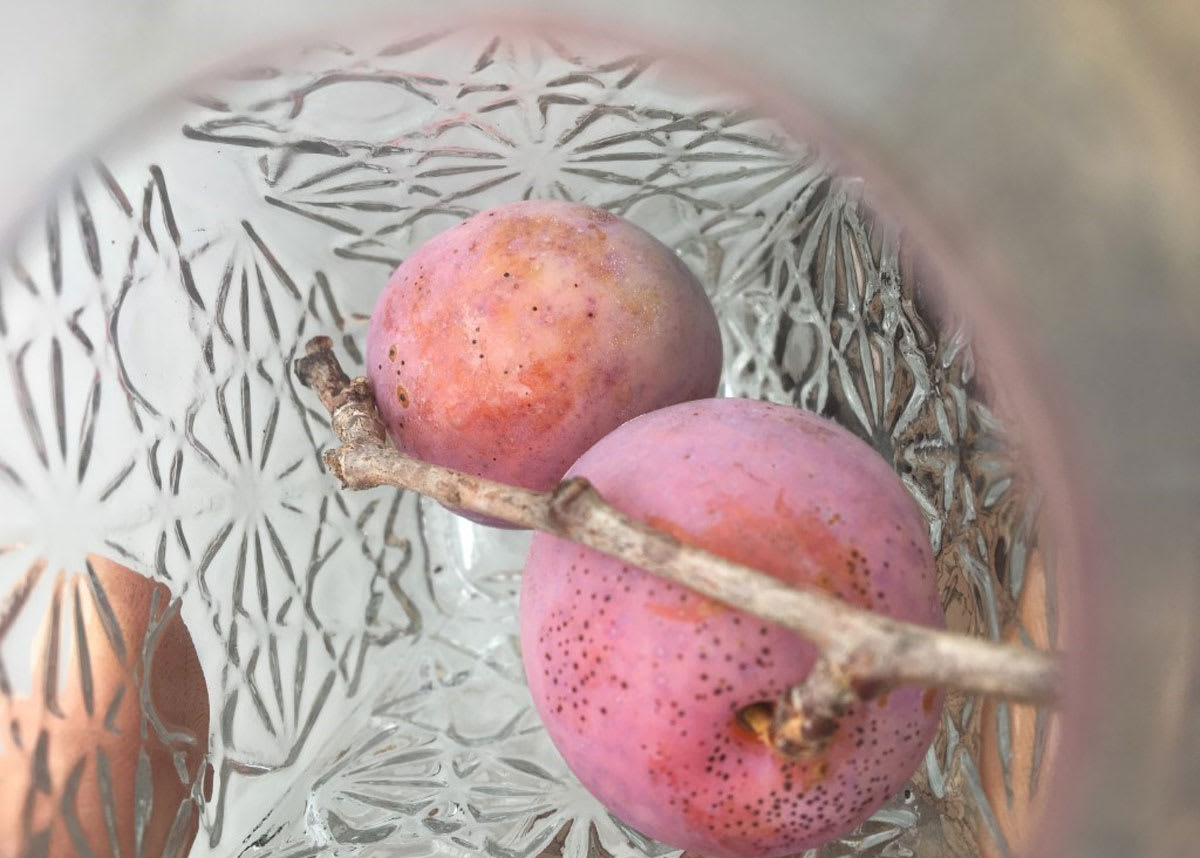 Melissa Sharifi is the landscape department's Integrated Pest Management (IPM) Technician who implements best management practices based on current research. Her IPM program for the Historic Area fruit trees has increased the yield of fruit in all orchards. Melissa has been very involved with Virginia Tech's Boxwood Blight Task Force's research and outreach efforts.
Colonial Williamsburg is the largest living history museum in the world. Witness history brought to life on the charming streets of the colonial capital, plus, explore our newly expanded and updated Art Museums of Colonial Williamsburg featuring the nation's premier folk art collection, plus the best in British and American fine and decorative arts from 1670–1840. Check out sales and special offers to plan your visit.
Learn More