Are you playing Animal Crossing: New Horizon while staying home? So is the staff at the Art Museums of Colonial Williamsburg, and we couldn't help bringing our work into our virtual homes and sharing with you.
Use these QR codes and ID numbers to install highlights from the Art Museums' collection including Charles Willson Peale's portrait of George Washington, the renowned folk painting Baby in a Red Chair, or an adorable image of Prince the Dog. Want to cover your walls in historic wallpaper from the Thomas Everard House? You can even hang a portrait of Queen Elizabeth I on your wall and then dress like her!
Not sure how to get these custom designs? We'll share instructions at the bottom of this post.
Have we inspired you to make your own custom artwork and outfits? Head over to the Art Museums of Colonial Williamsburg's eMuseum site for more ideas to decorate your home.


QR CODES:
Because the game only allows square patterns, some works are cropped or are broken up into multiple patterns.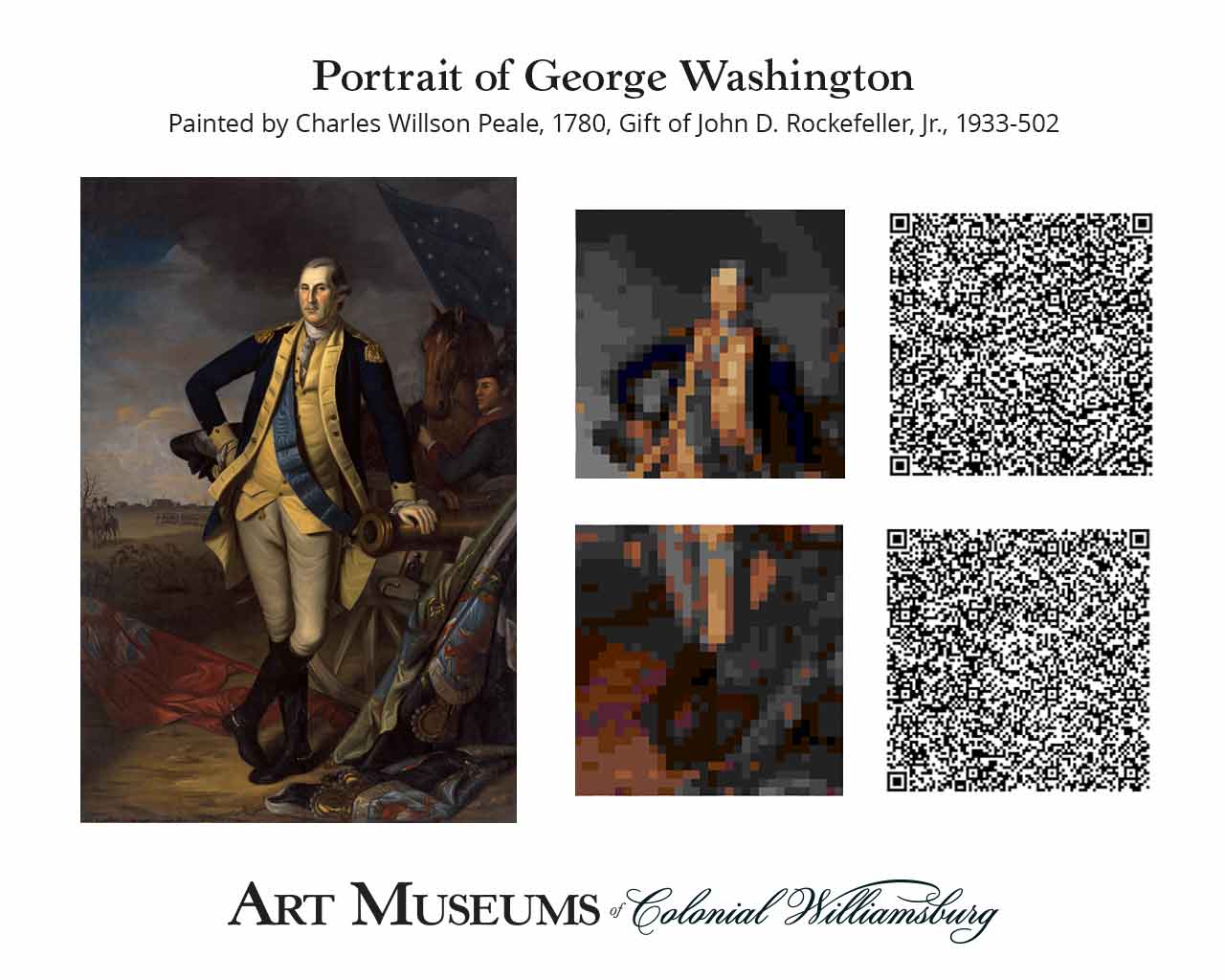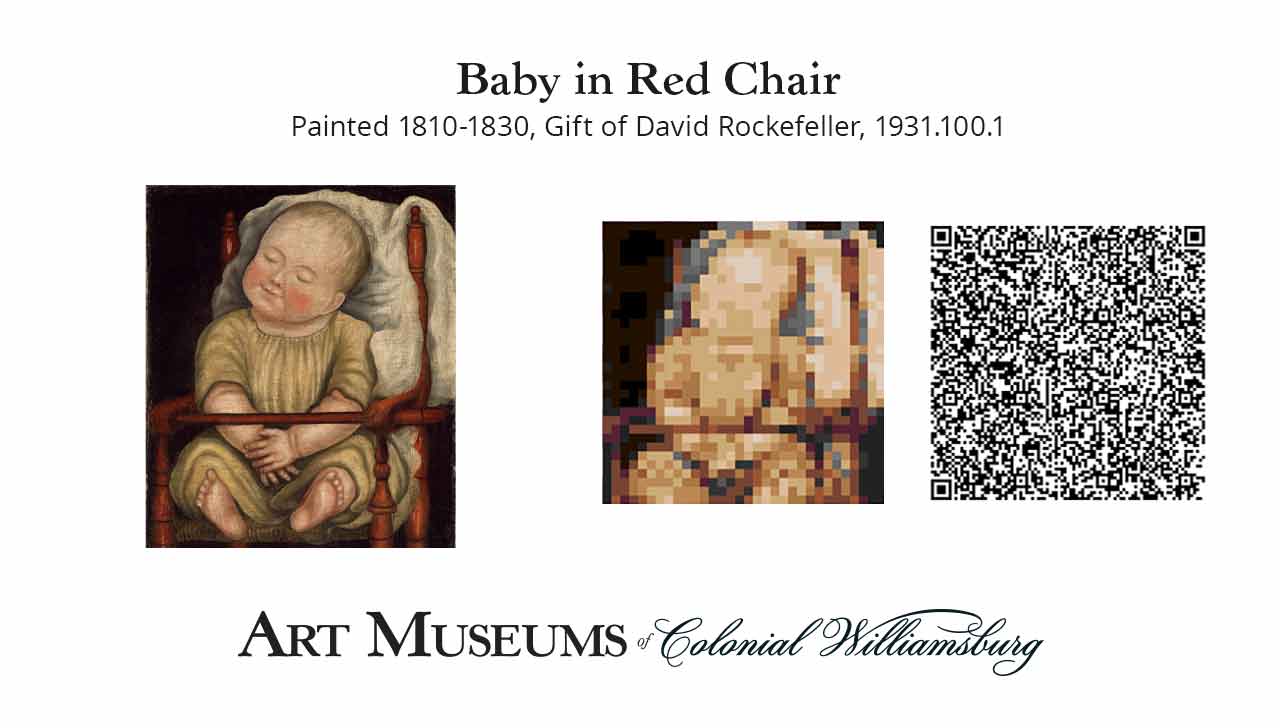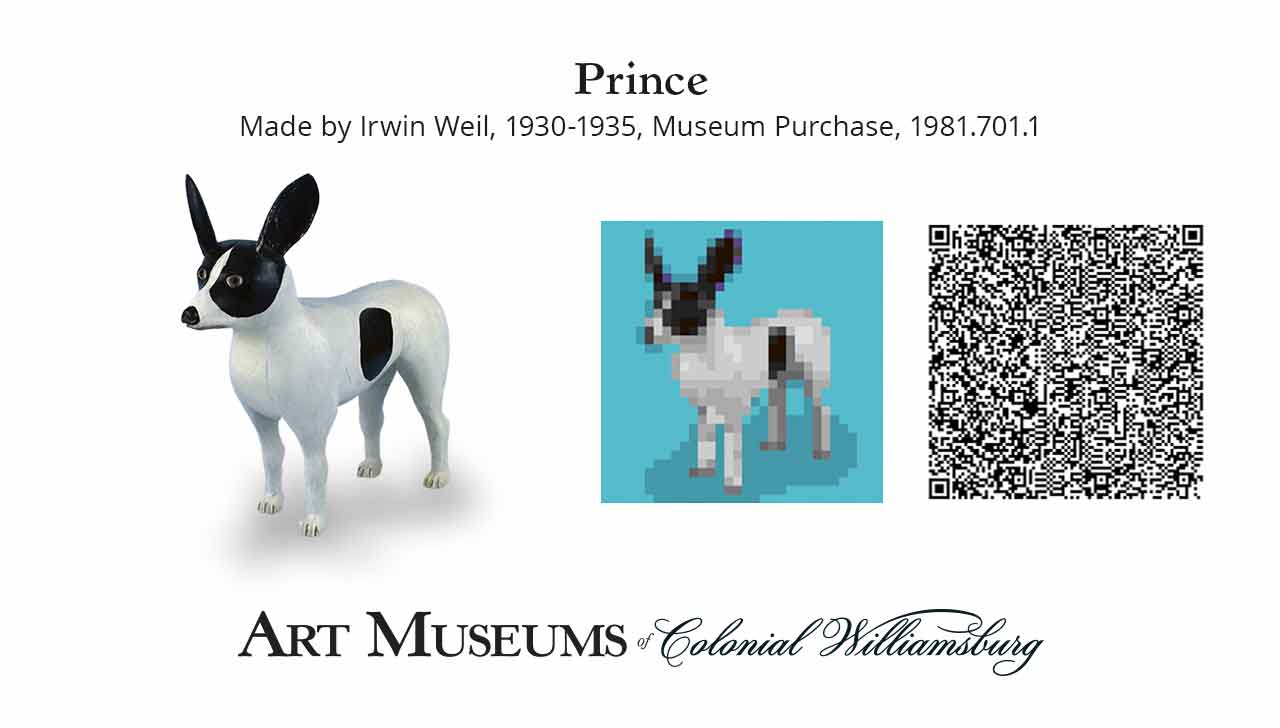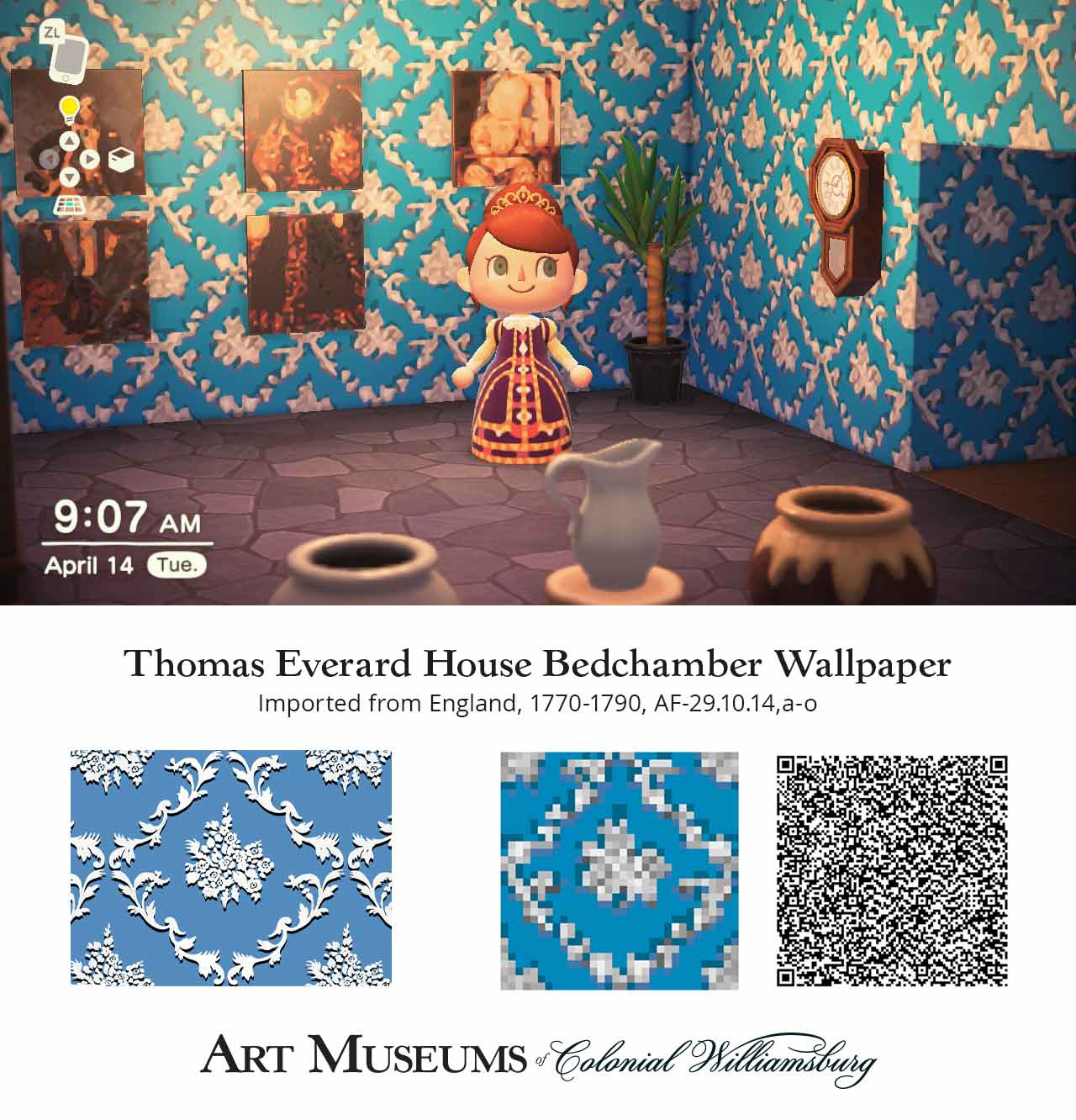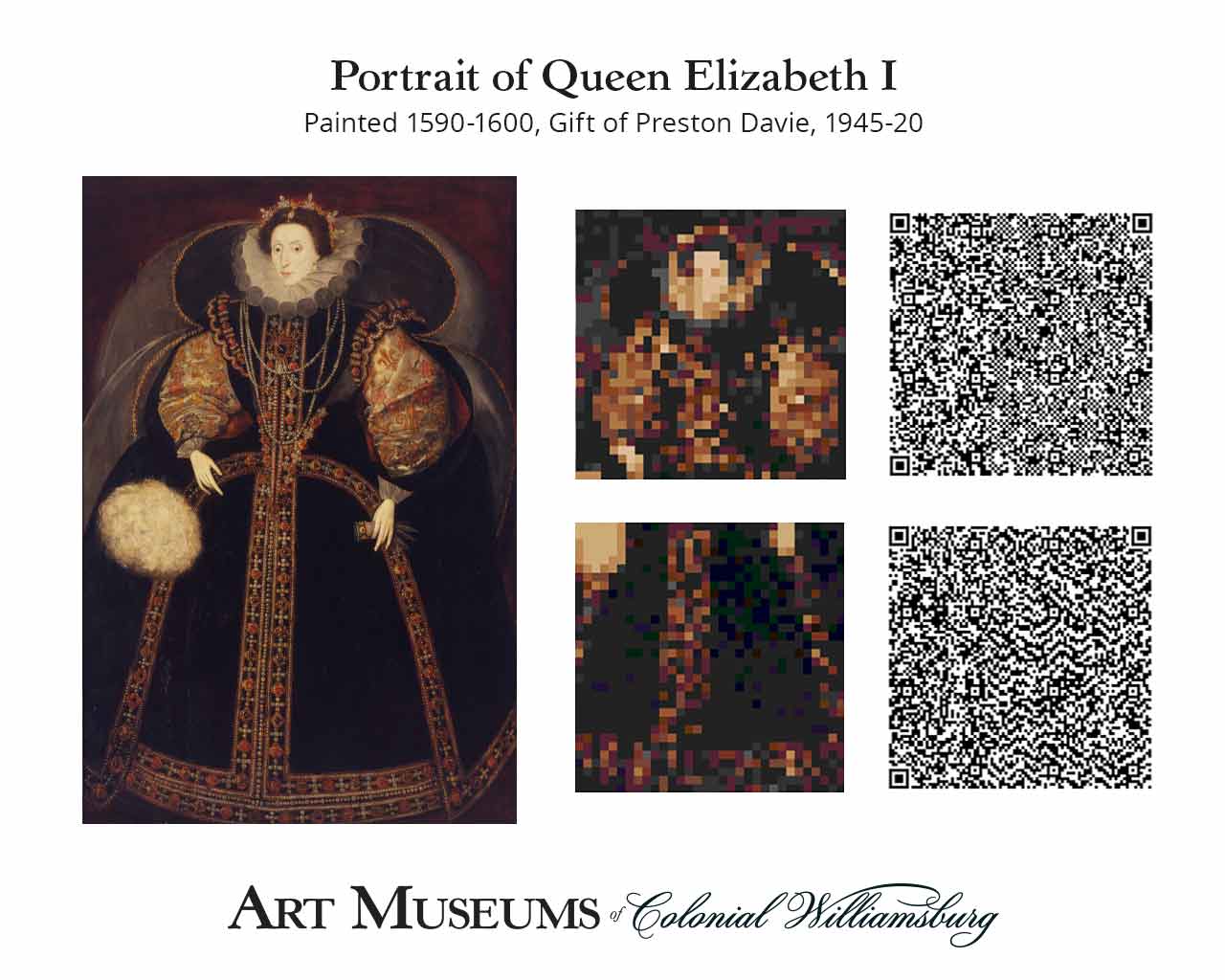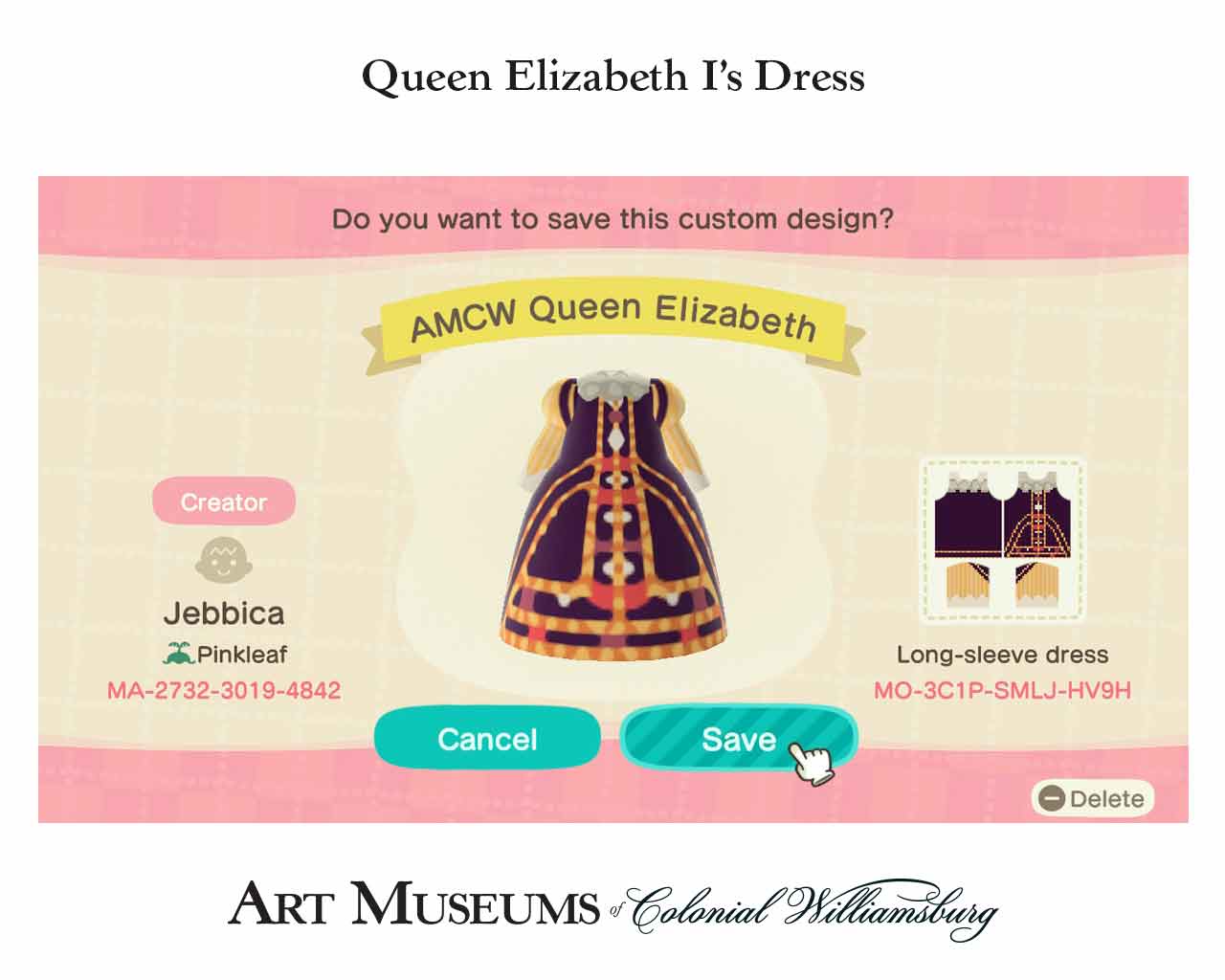 Added to the collection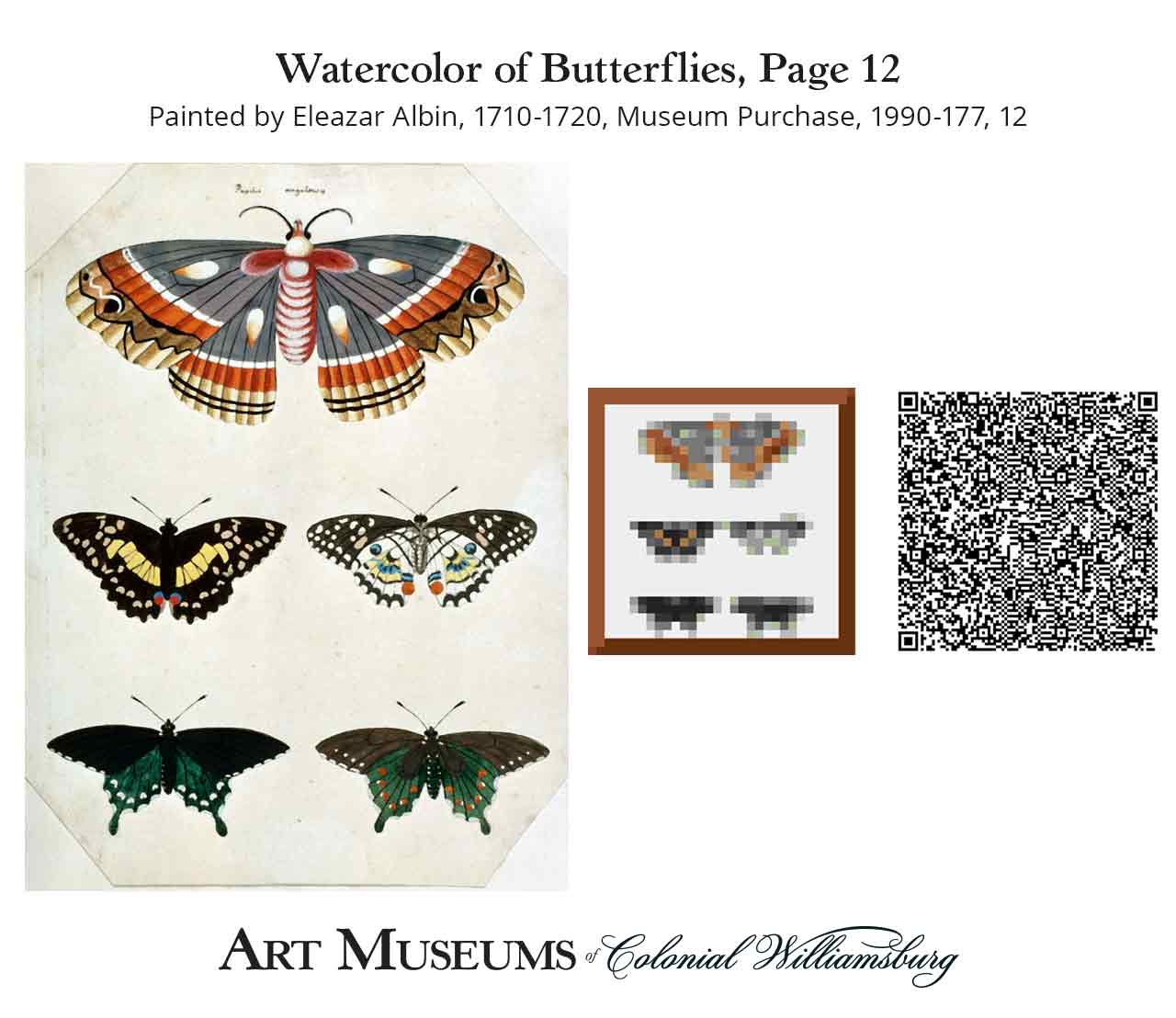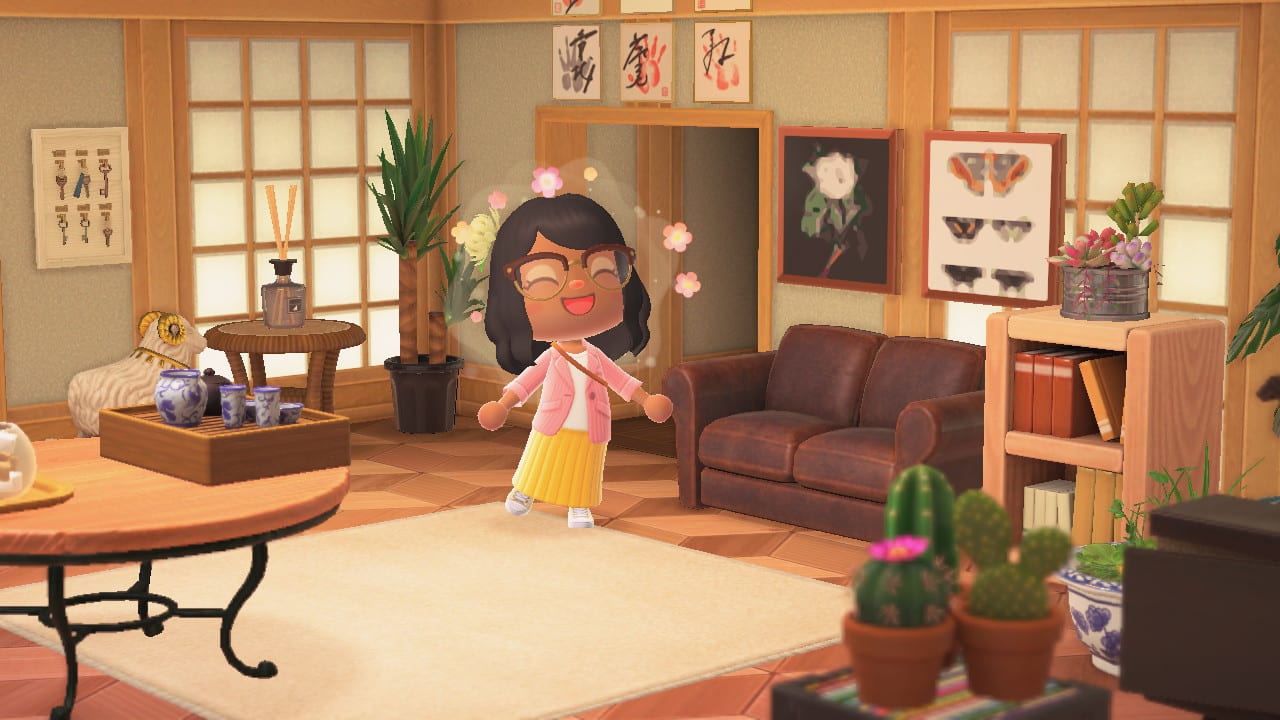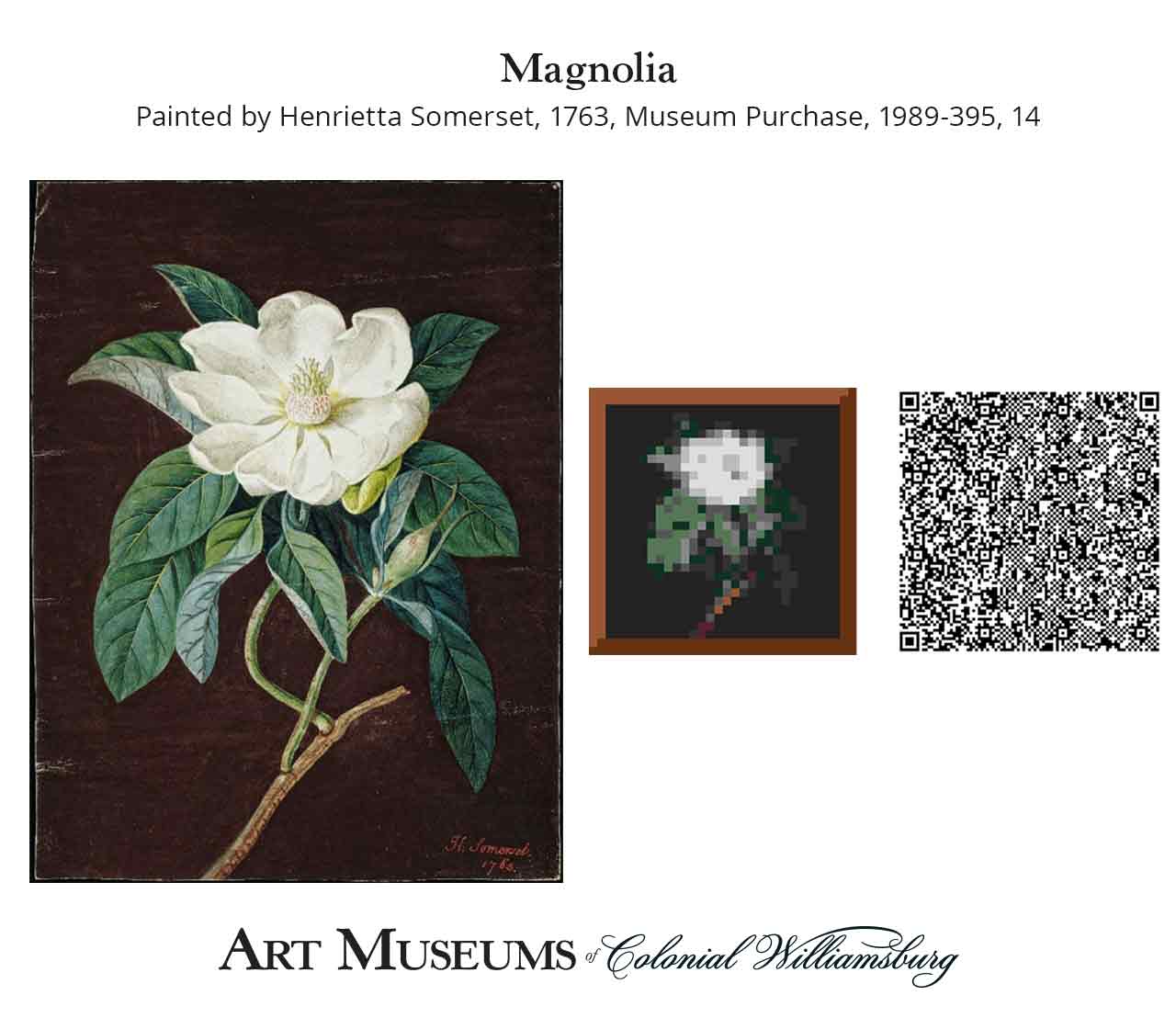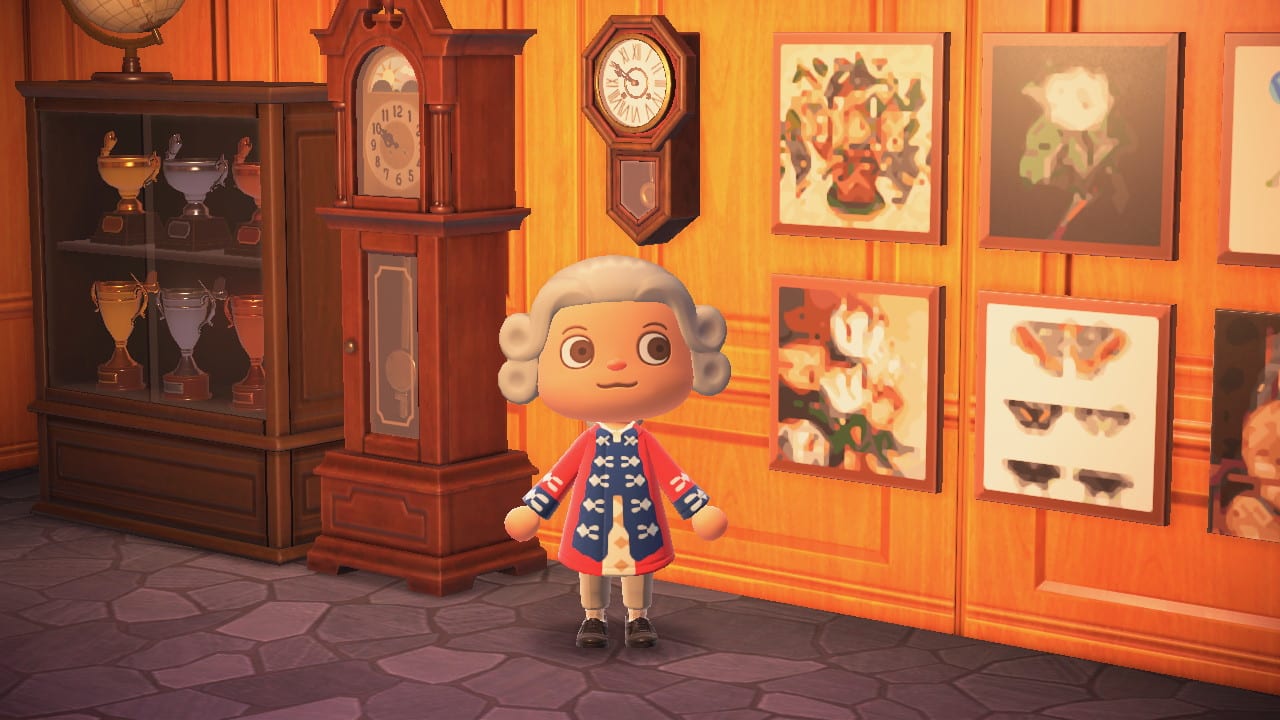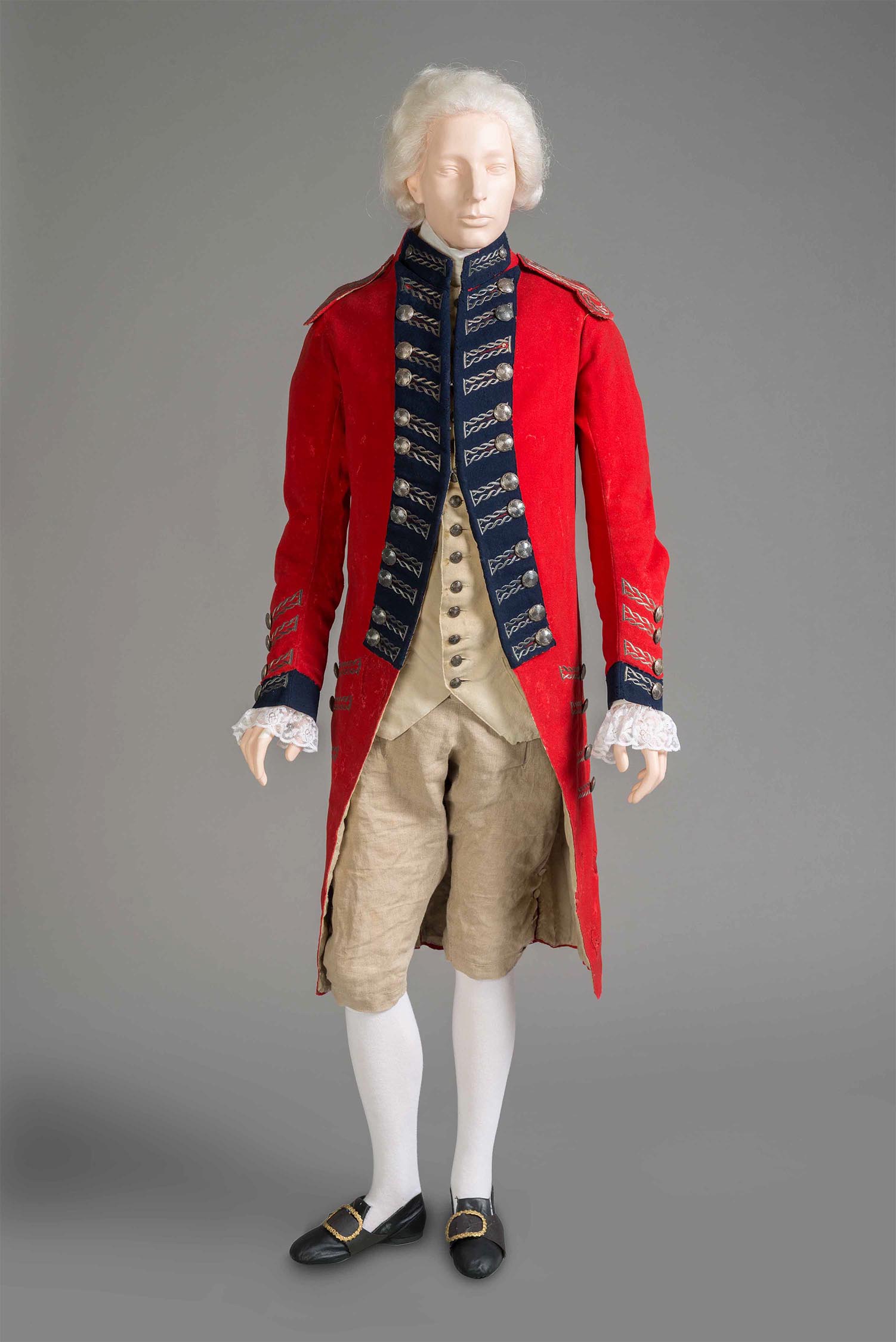 To use custom design from the Art Museums of Colonial Williamsburg
You'll need to have the Nintendo Switch app downloaded on your phone and signed into the same account you use on your console.
Open the Nintendo Switch app on your phone, then go to ACNH (aka NookLink).
Select Custom Designs to scan our QR codes of custom Art Museums of Colonial Williamsburg designs and patterns created.
Scan and download/save them via NookLink.
In Animal Crossing: New Horizons on your Nintendo Switch, open the Custom Designs app and press the (+) to actually download the design. You can select and override an existing or empty slot! The choice is yours.
Once it's downloaded you can Wear it (Top, Face Paint), Display it (Mannequin, Painting, Canvas, Hanger, Tile Mat), or Spread in Room (Wall, Floor). If you downloaded a Pro Design you'll have other options.
Valerie Eppolito is the Senior Exhibits Graphic Designer at the Art Museums of Colonial Williamsburg. After studying archaeology and museum exhibition design, she moved back to her hometown, Buffalo, New York. Go Bills! Tired of the winters and looking for a new challenge, she moved to Williamsburg, Virginia, where she can often be found playing with her dog and listening to a podcast.
Jessica Fisher is the Associate Exhibits Graphic Designer working at the Art Museums of Colonial Williamsburg. Originally studying illustration in college, she incorporates her love for drawing into her graphic design projects. When not designing, you can catch her playing a video game or diving into a new DIY project.
Learn More