The Fife and Drum Corps represents Colonial Williamsburg at the Virginia International Tattoo in Norfolk, Virginia.
Senior Fife and Drum Corps members — ages 15 to 18 — attended the Virginia Arts Festival's Virginia International Tattoo last weekend, bringing military music of the American Revolution (and samplings from around the world) to an international stage and performing alongside professional ensembles for thousands of audience members. Here's a look at a few of their performances from throughout the weekend:
CONQUERING THE STAGE
For the first performance, on Thursday April 25, the Corps performed for student groups, educating their peers from around the region through their passionate exhibition.
A COLLABORATION WITH CLOUT
In January, the Swiss Army Band invited our Corps to perform in collaboration with them during their performance time. The groups worked remotely and put the performance together for the first time just days before preforming. With just an hour and a half to rehearse in person, this collaboration with an international group was challenging, but a resounding success.
BEHIND THE SCENES
Off the stage, these 30 performers could be found practicing with discipline, preparing their uniforms, and meeting fellow military music performers from around the world. We're proud of these ambassadors of the Colonial Williamsburg spirit.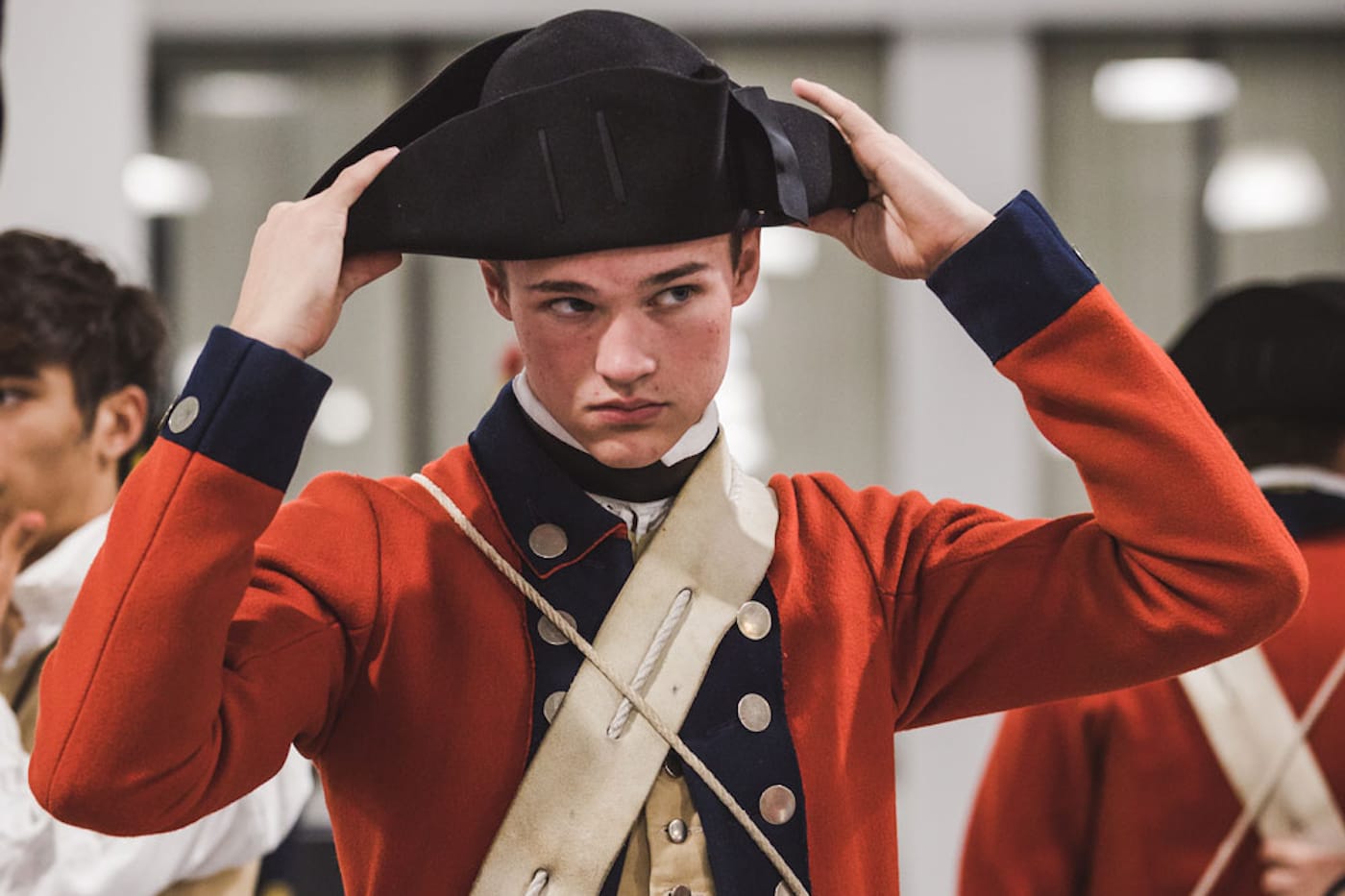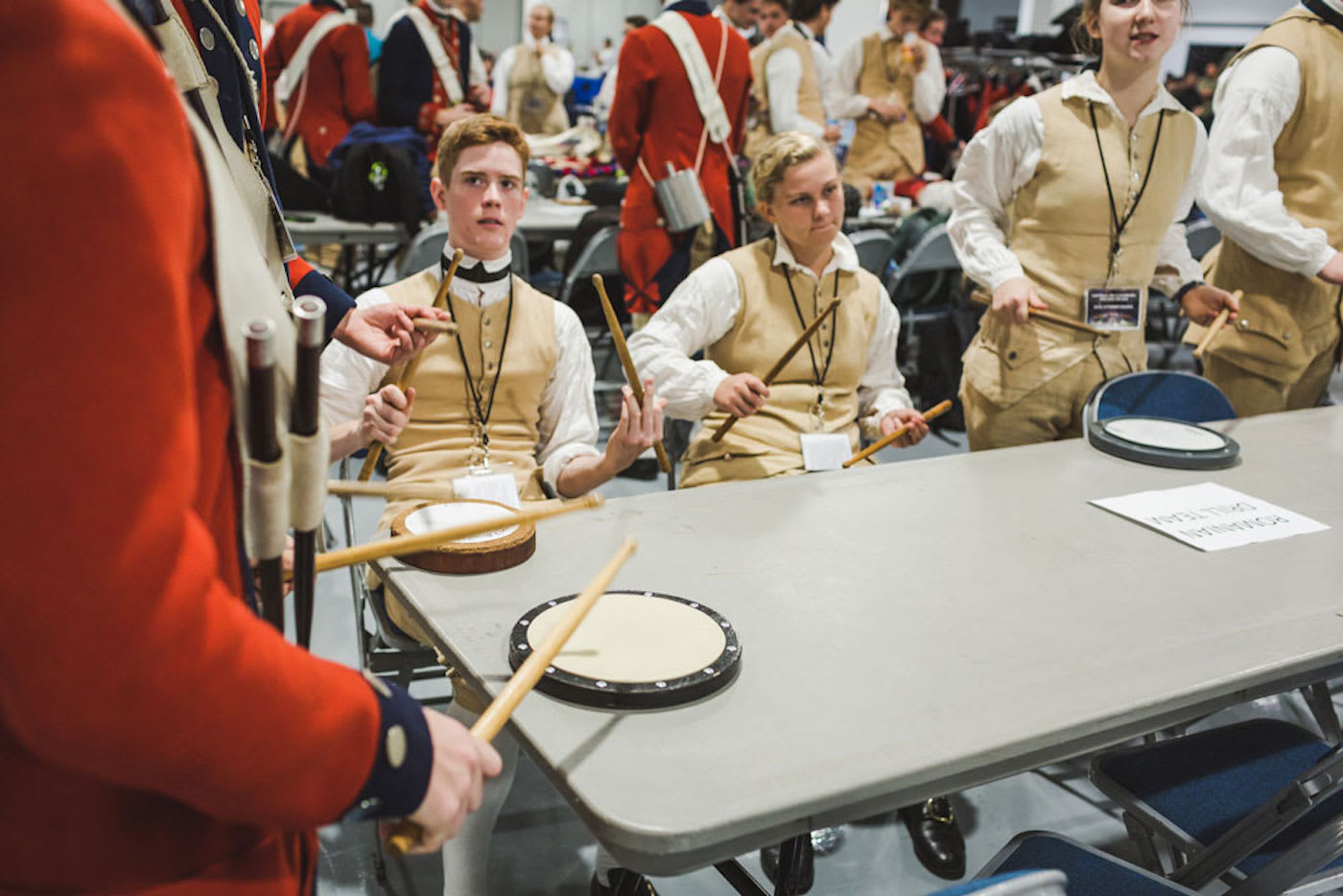 HEAR FROM THEM
Check out an interview with instructor and supervisor Lacey as well as two of the youth performers here from the front lines of their grueling Tattoo schedule. Listen to learn more about the tattoo, the Corps, and their collaboration.
BY THE NUMBERS
Check out an infographic look of the fifers and drummers' preparation for the tattoo.
FIFES AND DRUMS AT CW
Missed the tattoo? Check out a Fifes and Drums march during your visit, or plan your trip for Drummer's Call, when we invite groups from across the nation to join us in a weekend-long showcase.

Photos courtesy www.vacationchannels.com.
Together, with You
We count on you to fulfill our mission that the future may learn from the past. Together, with you, Colonial Williamsburg strives for excellence through nationally recognized preservation of this living museum, world-class educational opportunities and thought provoking civic engagement programming. Make a gift now to support and advance this important work.
Learn More