Every year, history and social studies teachers from almost every state in the country arrive in Colonial Williamsburg for a few short weeks during the summer to listen, learn, and engage with our educators at the Bob and Marion Wilson Teacher Institute.
Throughout the summer, our programs range from virtual workshops to week-long immersive on-site programming that assists educators in bringing diverse, multi-faceted 18th-century history back to their classrooms. 2022 marked the continuation of a decades-long program that has been able to provide educators with resources since 1989.
This year, educators joined us from 43 states, virtually or in-person. We asked educators who attended our onsite programs to summarize their experiences in the Historic Area.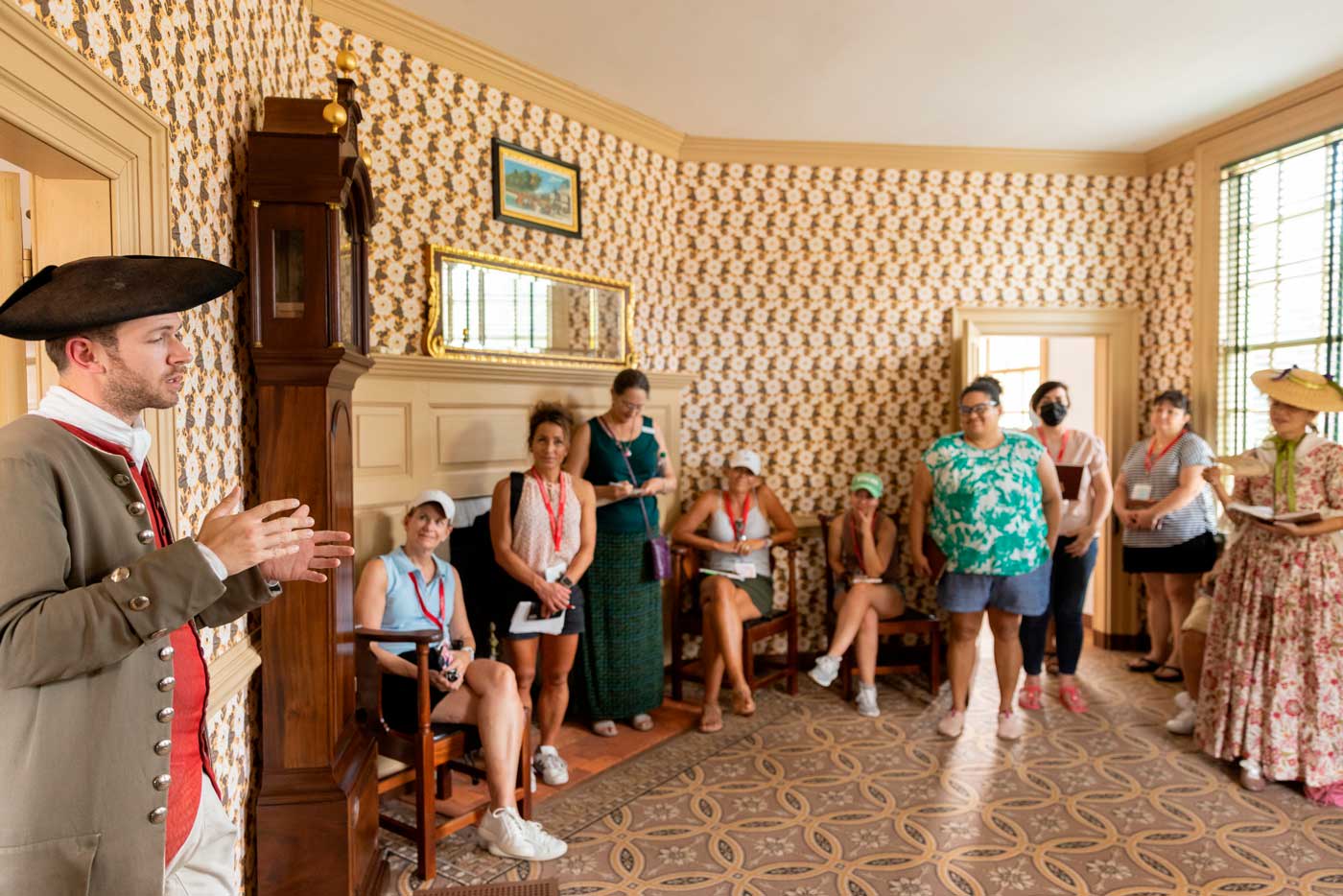 "I think one of my favorite parts was interacting with the interpreters, docents, and tour guides throughout Williamsburg. Their knowledge and experience with the events and time period was so in depth. The passion they felt and wanted to share with us was infectious. They were so respectful of history, our shared past, and including the past diverse people who have not traditionally been shared, it was inspirational. I was so appreciative of the myriad opportunities we had to interact with all these people throughout the week."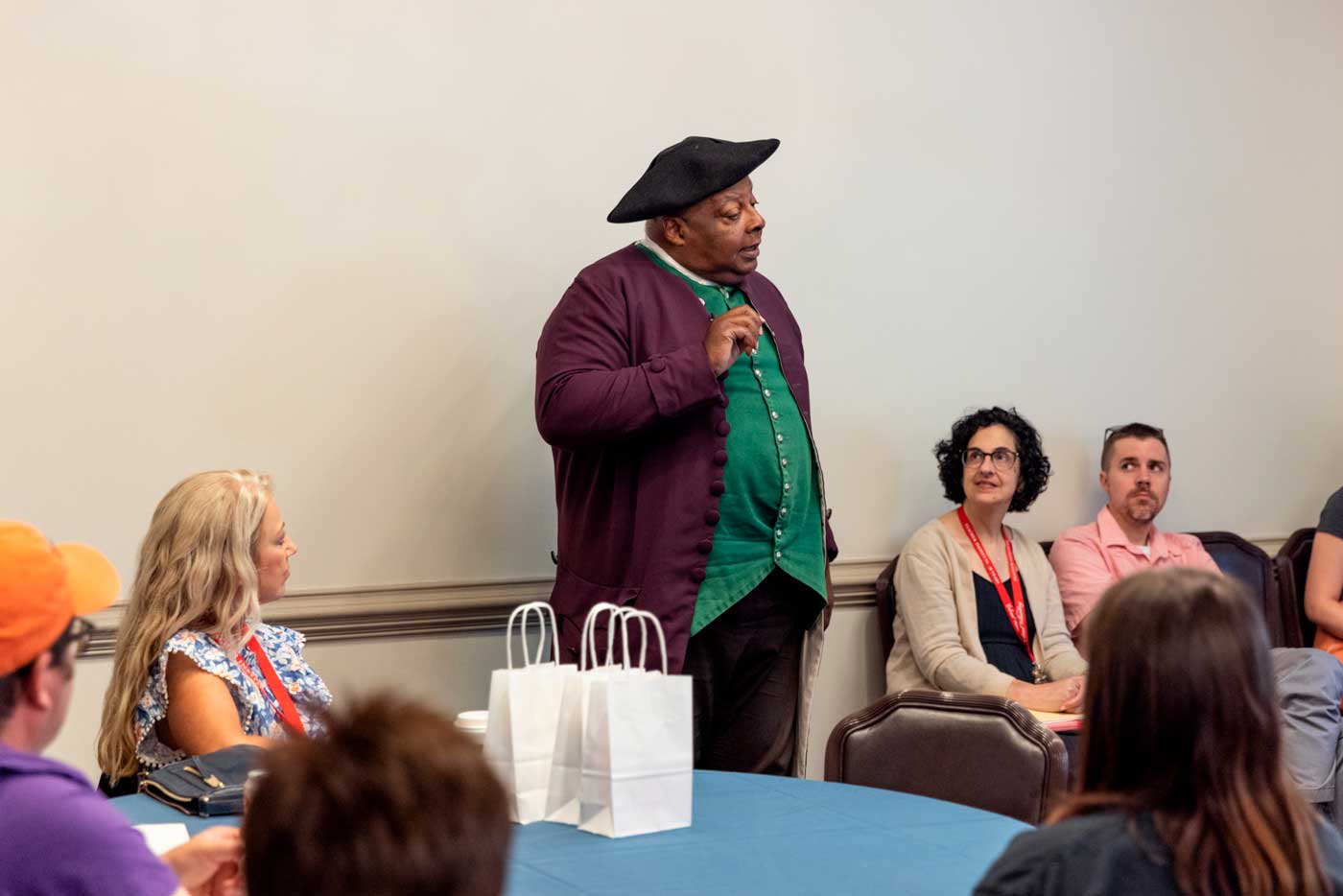 "Having access to the great resources and links in this workshop will allow me to share with my staff, to see how we can do things differently, and enhance marginalized or underrepresented populations here, and to do so appropriately. I've already told others about this course and have encouraged them to investigate the CW opportunities."
"It was a rejuvenating and restorative week for me both professionally and personally…I felt myself growing as an educator in every session."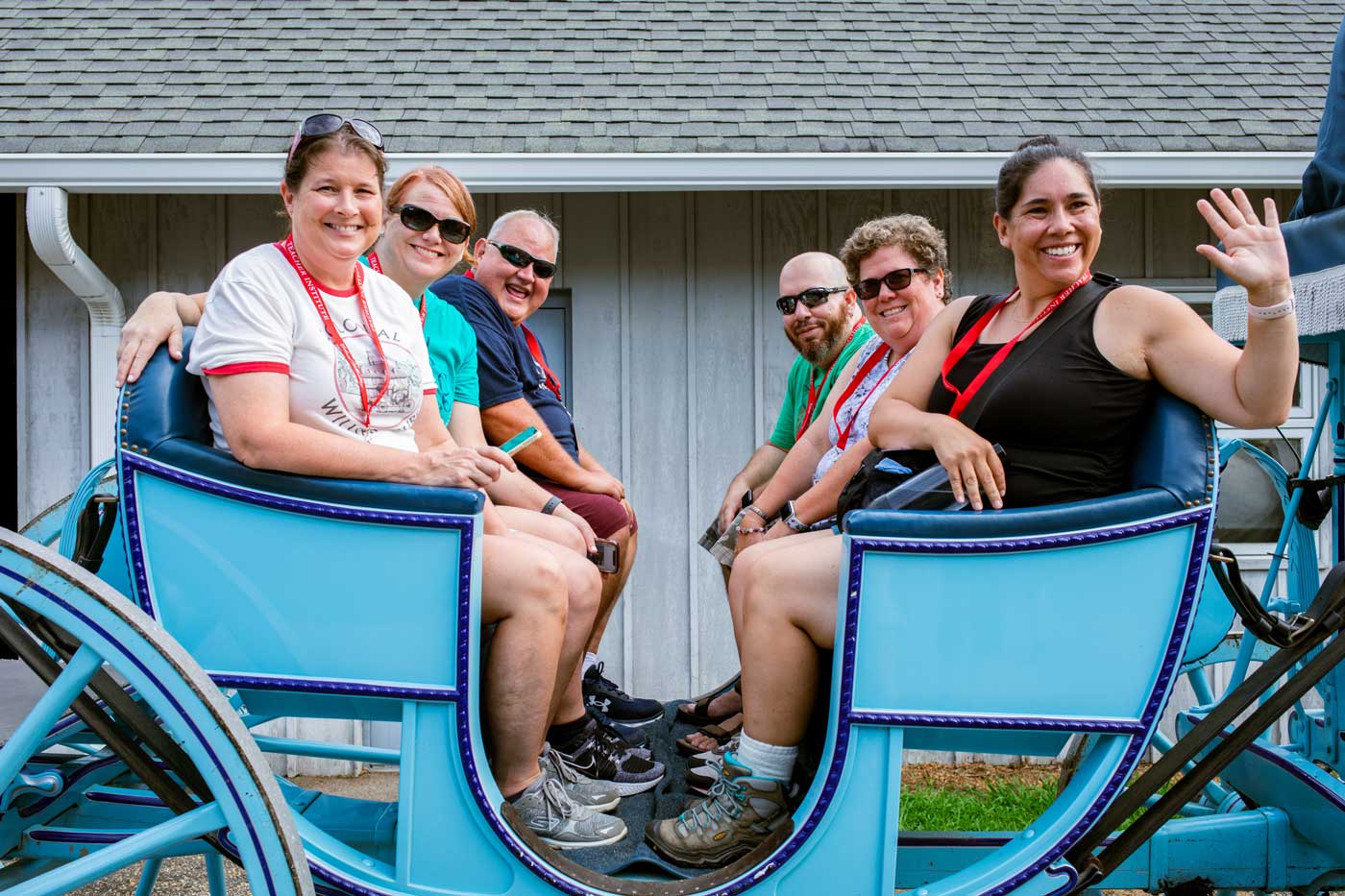 "...The thing I liked best about the program was all the opportunities we were given to speak to character interpreters as well as real people of Native and African descent. Being able to ask them questions and hear their insight into the past as well as the present was invaluable."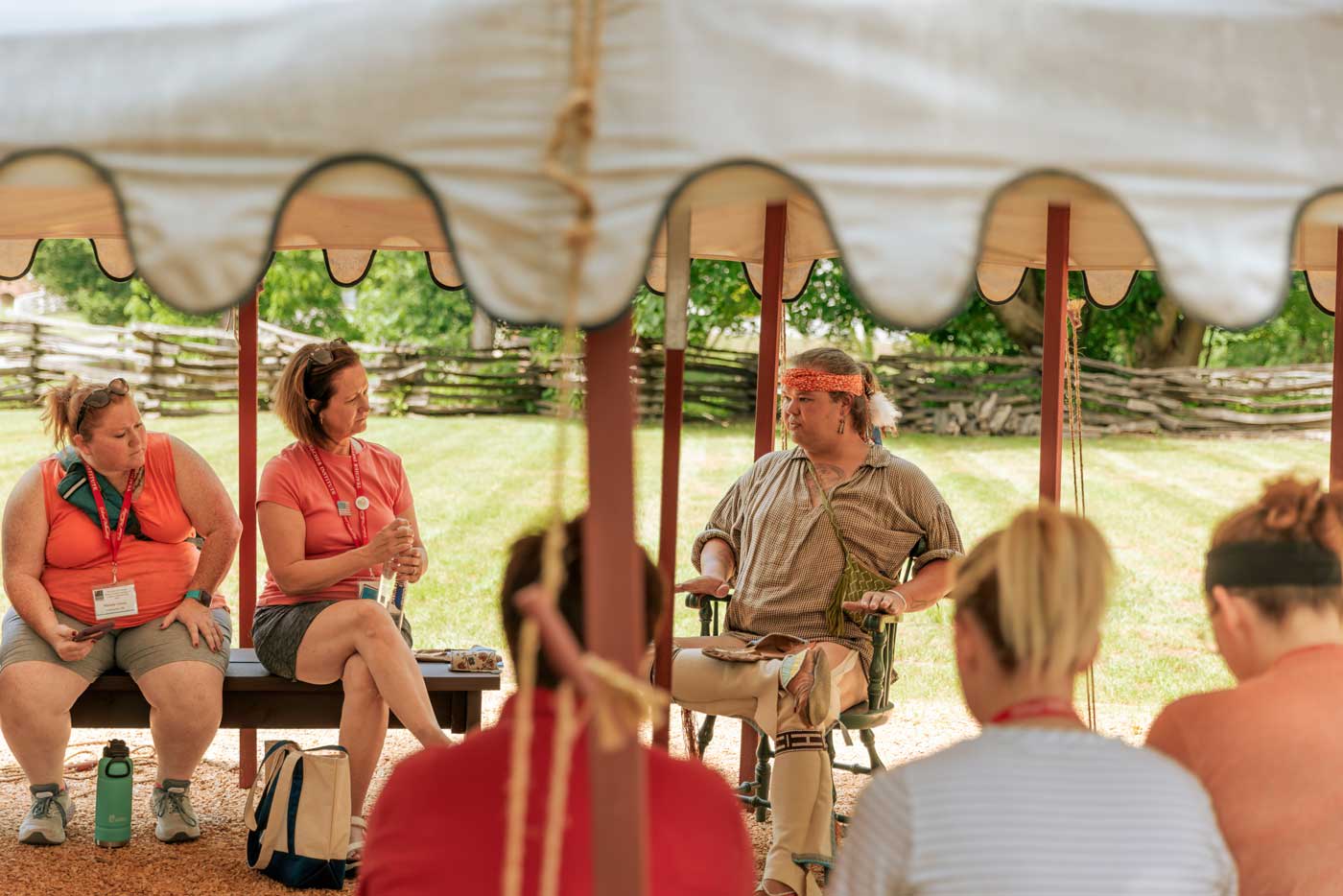 "However, my favorite part was the interactions with the interpreters. Each person knew their information and it was like I was transported back in time to hear their stories. I was able to ask questions and get clarification on things that I have wondered. I loved watching them put the iron on the wheel. I personally got to pour water on the hot iron to help cool it off and it was awesome!"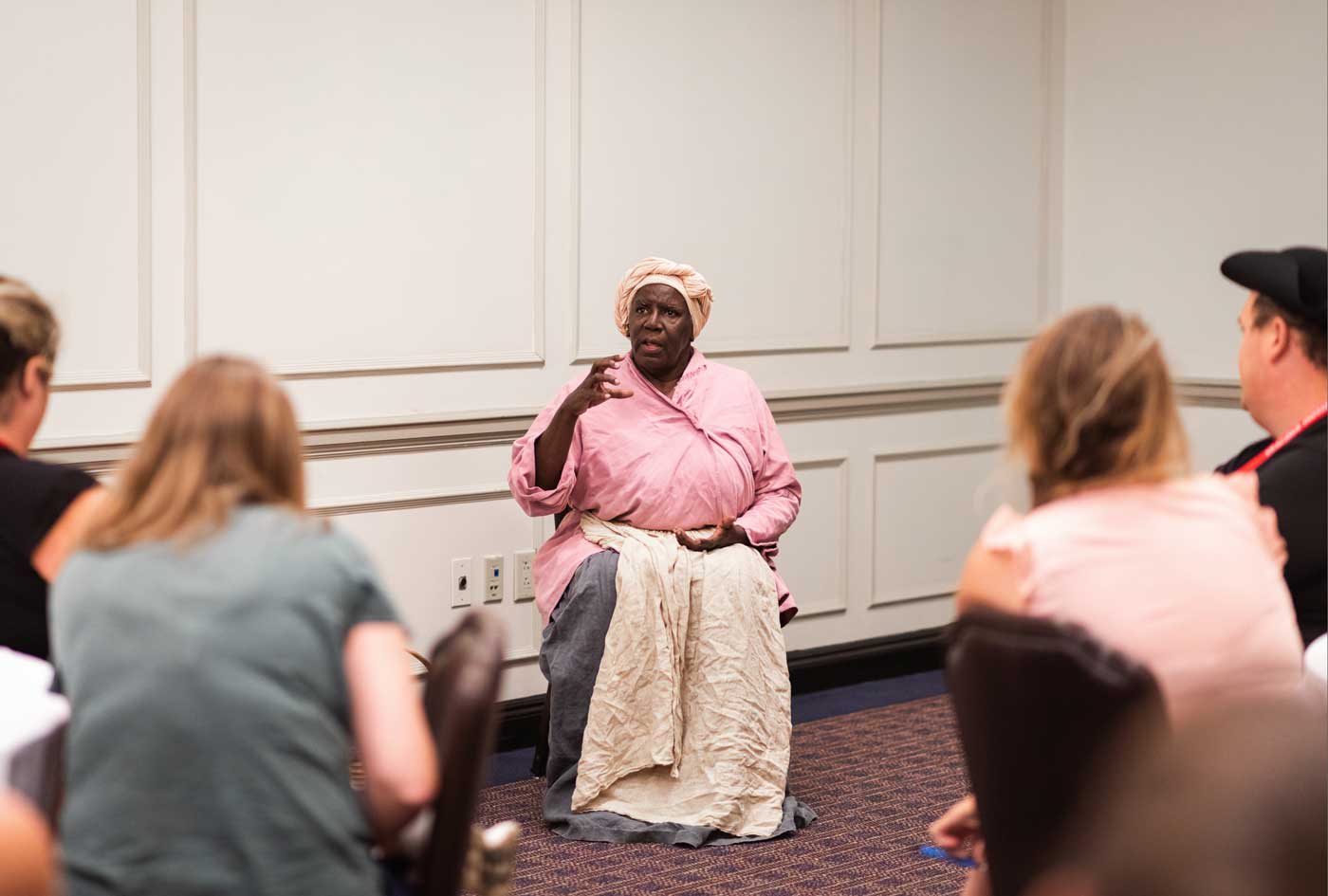 "It was amazing on multiple levels. As a teacher, I felt so respected and appreciated. I can't wait to bring all the great information back to our students. As a citizen, I saw issues, both past and current, from a wider perspective…"
"I was very pleased at the content and pacing for this FREE online course offered for teachers. Having both the experts as well as the master teachers each day seemed like a really nice balance. This was a great opportunity to experience some of what Williamsburg can offer even when I'm not able to participate in the onsite offerings."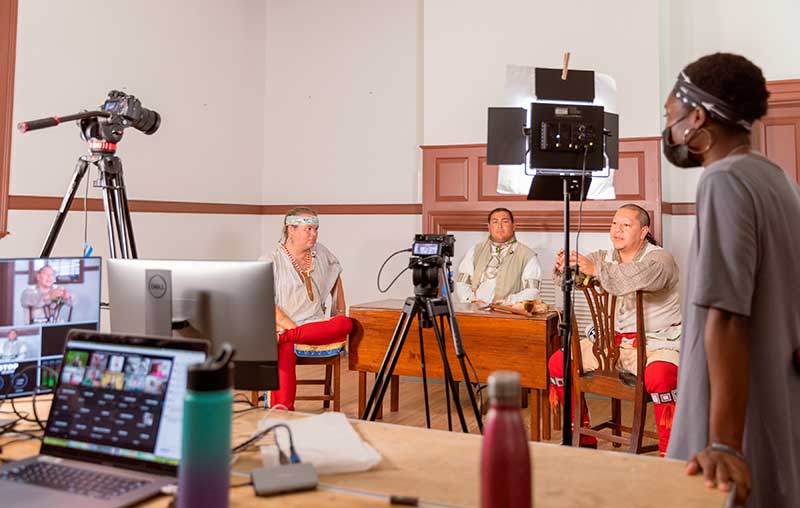 "Using the knowledge gained, I will be able to transform my classroom experience to incorporate various perspectives of the time period, resulting in a more comprehensive understanding of the challenges, goals, and contributions of individuals who helped form our country. Connecting the past to the present will allow for cultivation of knowledge, skills, and strategies for students to utilize in becoming their own agents of change. Their involvement and participation in our society will help "We the People" continue to strive for "A More Perfect Union" through civic engagement."
The Bob and Marion Wilson Teacher Institute is currently accepting applications for scholarships for 2023 programs, taking place both online and in person. Individual scholarships are available each year for American history teachers who work at the elementary or secondary school level in any public school in the United States.
Throughout the year, Teacher Institute provides free virtual programs and additional educational resources, including our Virtual Teachers Chats where educators can engage with Teacher Institute staff and Master teachers, hear from experts in the field, explore digital resources, and network with fellow educators.
For additional information, programs, and to subscribe to the Teacher Institute's emails, please visit the Teacher Institute webpage or visit our Colonial Williamsburg Education Facebook page.
Colonial Williamsburg is the largest living history museum in the world. Witness history brought to life on the charming streets of the colonial capital and explore our newly expanded and updated Art Museums of Colonial Williamsburg, featuring the nation's premier folk art collection, plus the best in British and American fine and decorative arts from 1670–1840. Check out sales and special offers and our Official Colonial Williamsburg Hotels to plan your visit.
Together, with You
We count on you to fulfill our mission that the future may learn from the past. Together, with you, Colonial Williamsburg strives for excellence through nationally recognized preservation of this living museum, world-class educational opportunities and thought provoking civic engagement programming. Make a gift now to support and advance this important work.