Click your mouse over the image to get a closer look: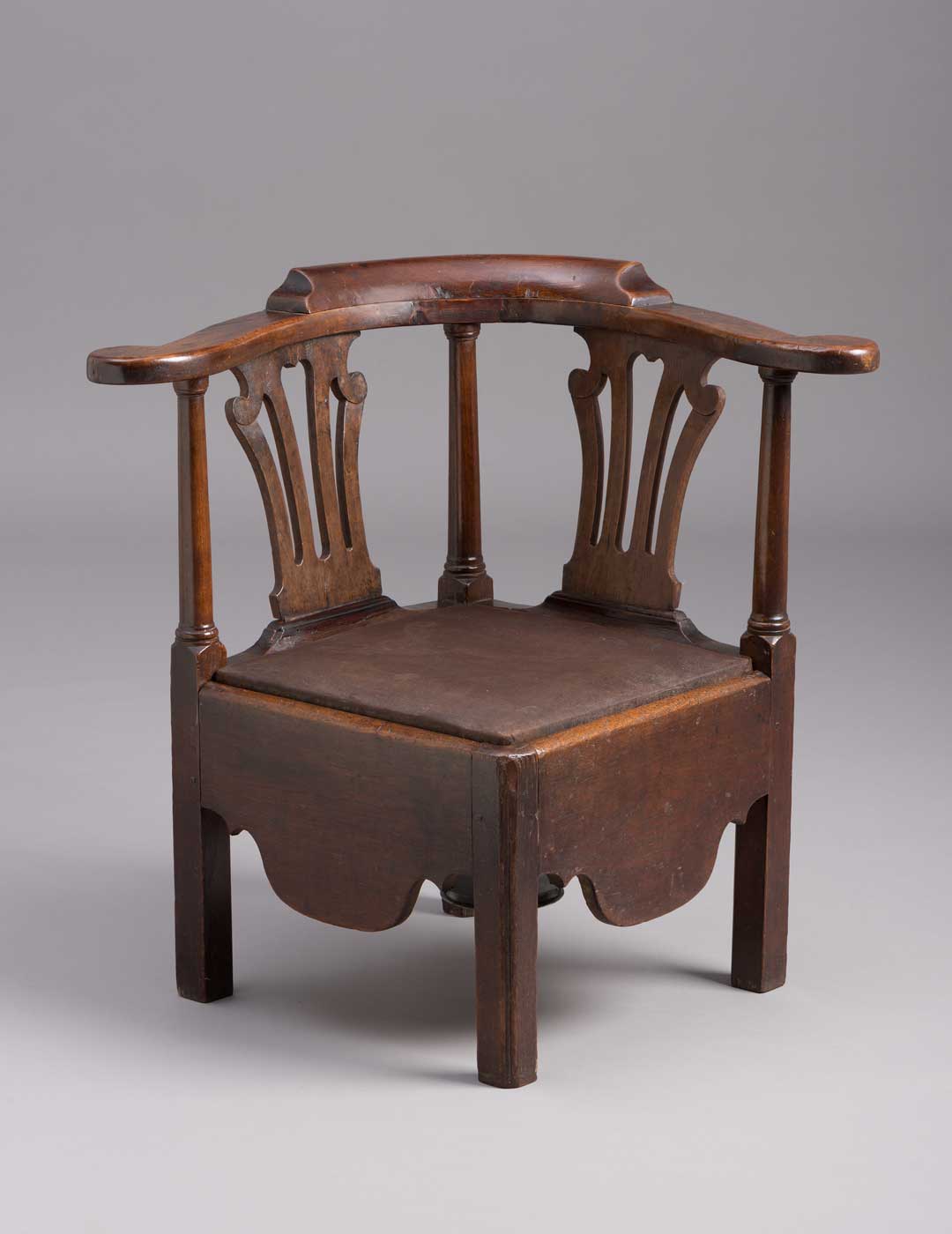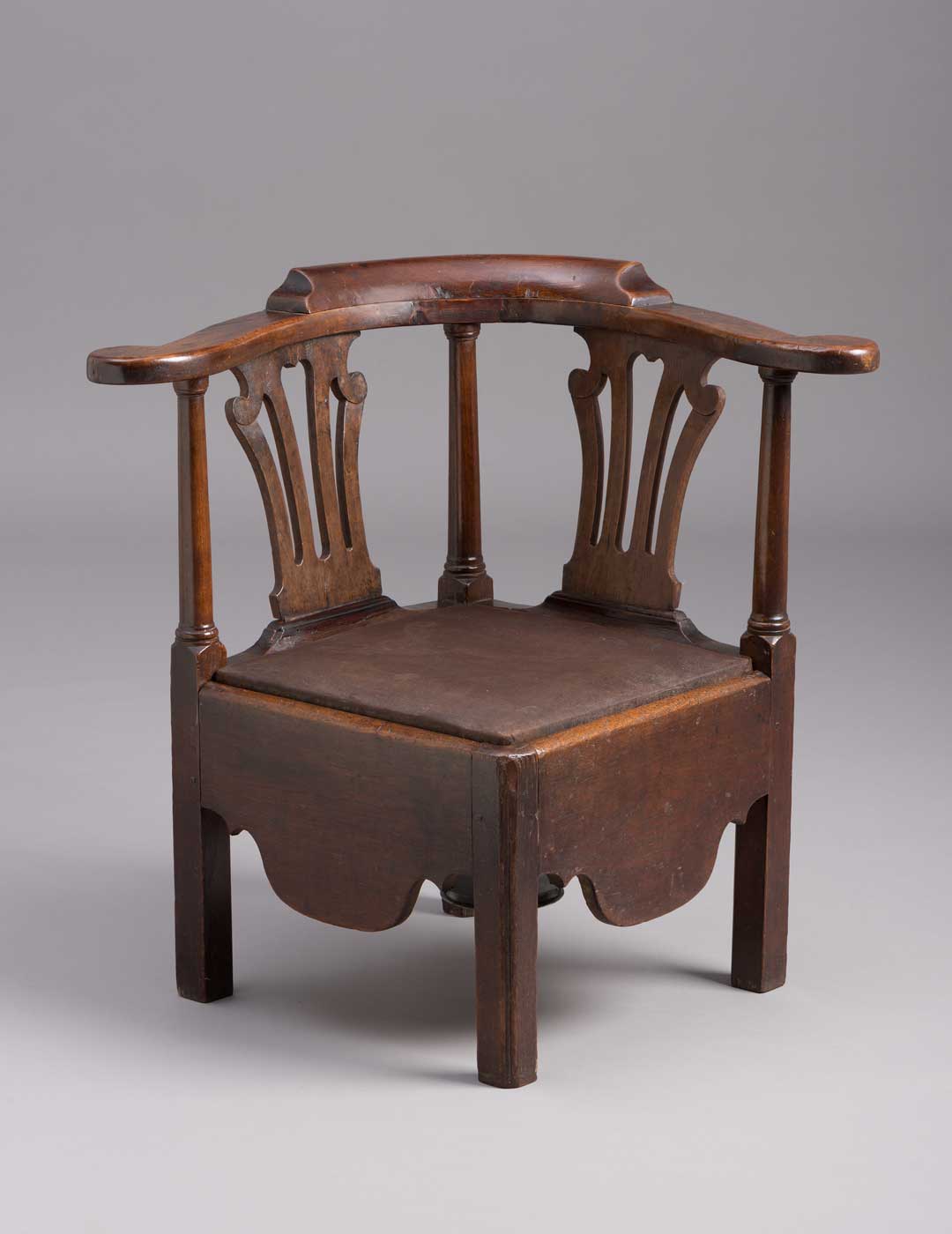 What is This?
Corner chair (with a hidden pot)
Who made this?
Probably a Williamsburg cabinetmaker
What is this made of?
Cherry, oak, and tulip poplar woods with a leather seat stuffed with horse hair
When was this made?
Sometime between 1750-1775
Where was this made?
Right here in Williamsburg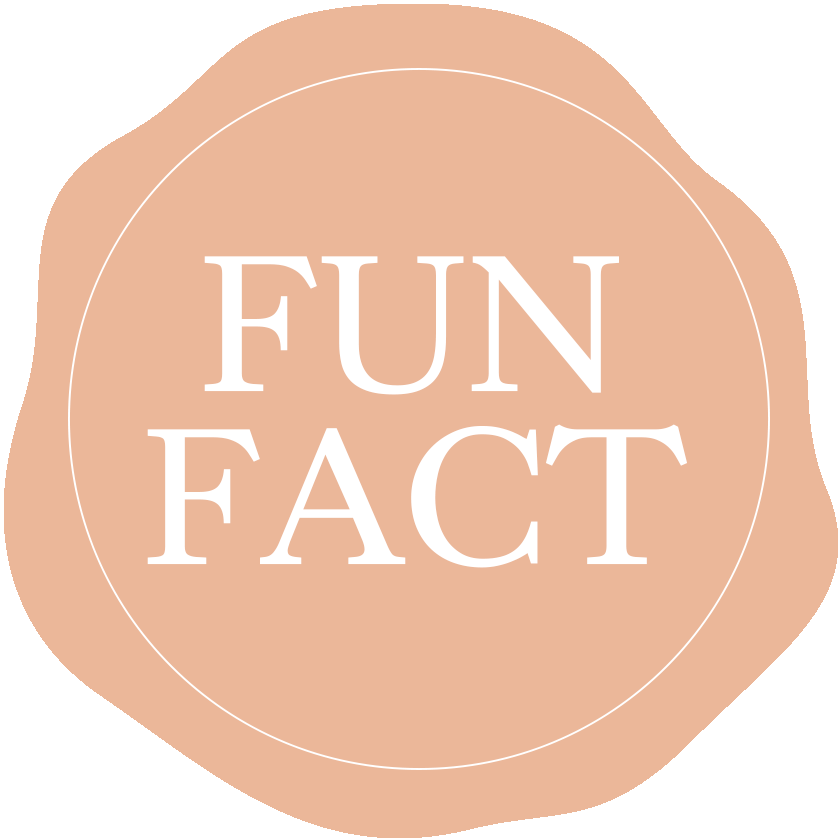 This chair has a history of having been in the Governor's Palace. It was likely owned by Lord Dunmore, the last royal governor, and was sold at the sale of his property in 1776 to Thomas Lewis of Augusta County who then gave it as a wedding gift to a relative.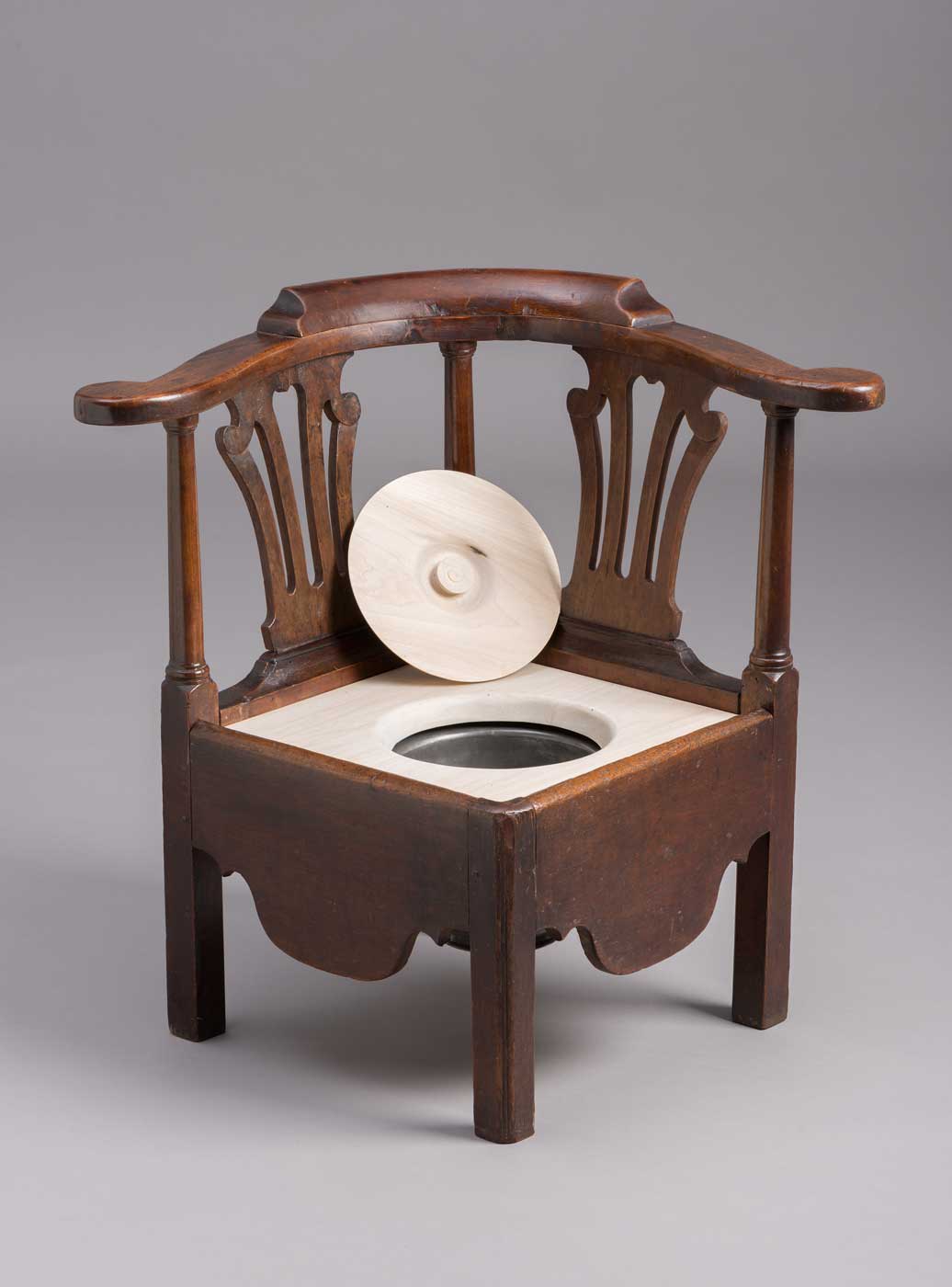 Think about It
This chair was one of several in a set that included side chairs and a settee that was used at the Governor's Palace in Williamsburg. It has a leather seat that can be removed. Why? Well that's the secret. Beneath the leather seat is an opening with a pot in it. Can you guess what is was used for? A toilet!
See it in person
You can see the "Corner Chair" in the "Upholstery CSI: Reading the Evidence" exhibition. And while you are there you can sit on a reproduction of the chair and look underneath the seat!
Learn More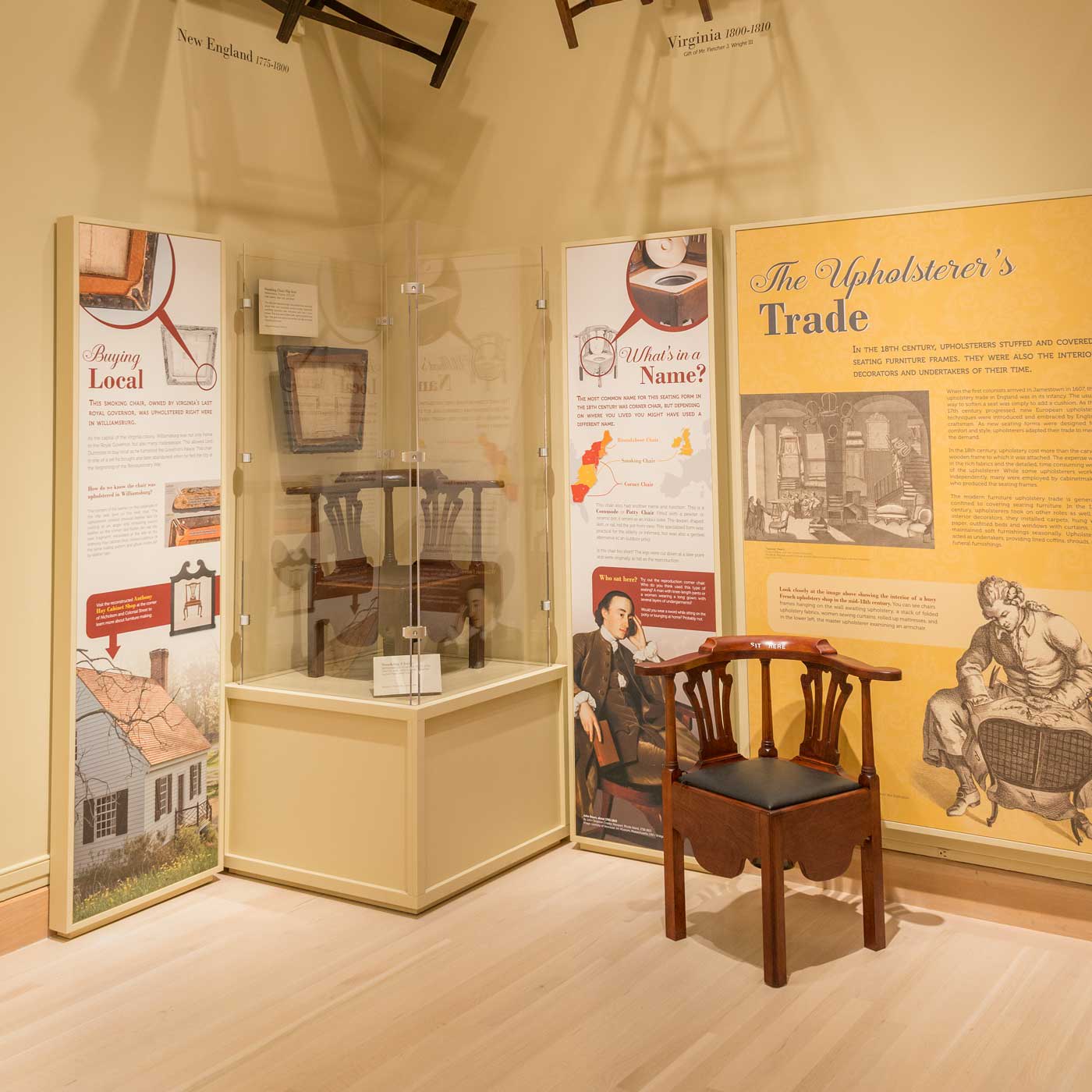 Imagine
Where would you keep a commode chair in your house? Be sure to choose a room that is "private," a room that people don't often visit.