Looking for family vacation ideas? Summer planning just got easy! Visit Colonial Williamsburg, the largest outdoor museum in the world, where the 18th-century is brought to life. Create lasting memories exploring our 300-acre colonial capital, two world class art museums, official resort hotels, delicious dining options and more! Visit and we'll show you why Colonial Williamsburg has been solving summer since 1937.
2020 Single-Day Ticket
Get your Colonial Williamsburg tickets to unlock the best vacation for families. Save on admission to a limited selection of featured Colonial Williamsburg Historic Area sites, trades, programs, and gardens, as well as access to two art museums and free parking at the Visitor Center.
Buy Now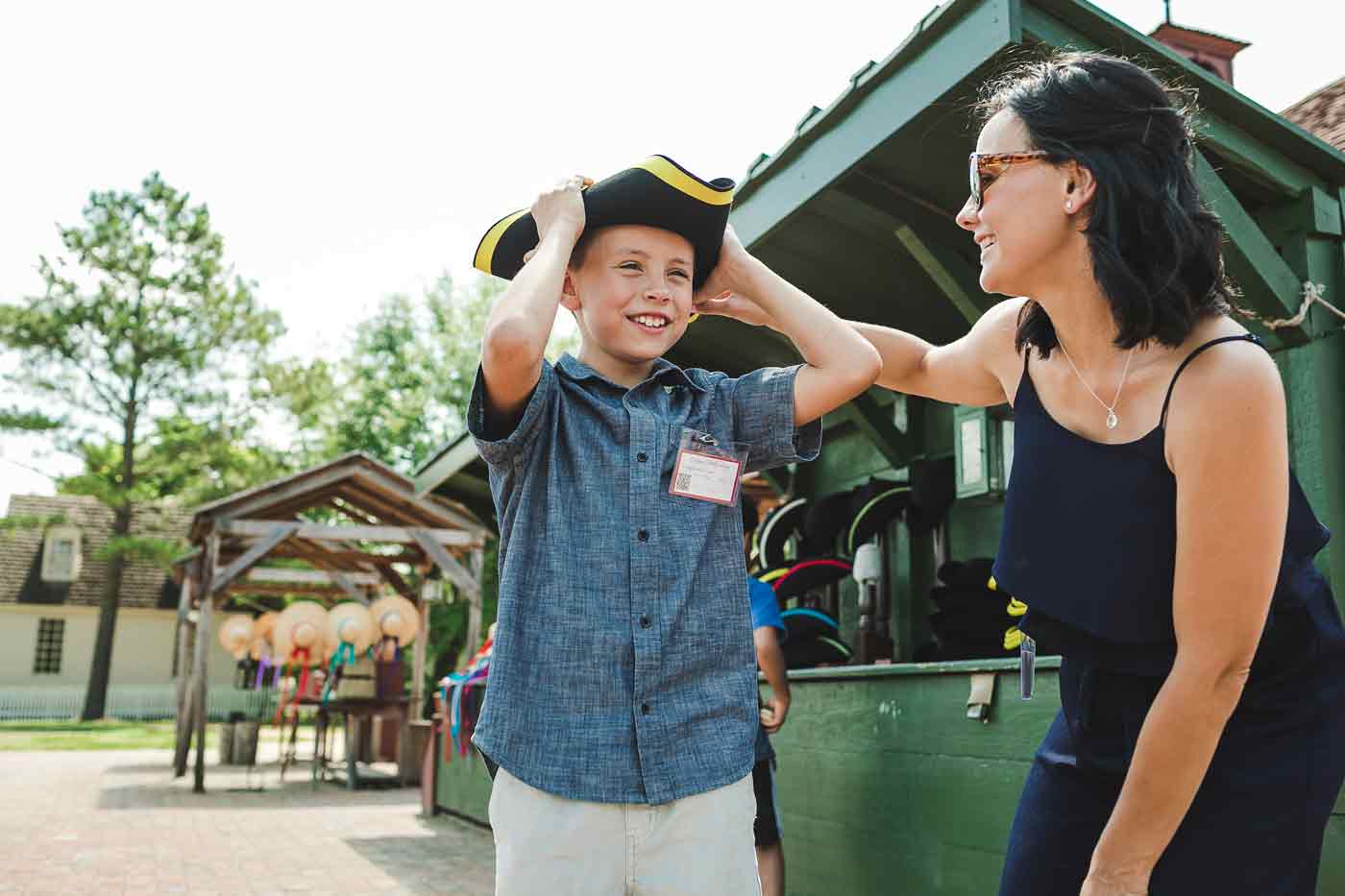 With so much to see and do in Colonial Williamsburg, join our mailing lists to stay informed about upcoming events, fun for kids, new programming, and be the first to get great special offers at one of the best historical places to visit. You can also subscribe to get insider information about the Art Museums of Colonial Williamsburg, learn how you can support our mission, and join our Shop list to get great deals on our products. See you soon!
*Summer Savings: Offer valid for stays Now - Sep 13, 2020 based on availability. 2 night minimum stay required. Daily breakfast: Continental breakfast at the Williamsburg Woodlands for guests staying at the Williamsburg Woodlands, Grab N Go breakfast at the Griffin Hotel for guests staying at the Griffin Hotel, Breakfast in the Terrace Room or Goodwin Room for guests staying at the Williamsburg Inn and Colonial Houses, Breakfast in Traditions for guests staying at the Williamsburg Lodge.