An insider's favorite festive programs and tips
There's no better place to experience the magic of the holidays than Colonial Williamsburg. Our festive holiday offering includes the charmingly decorated Historic Area, our grand Art Museums folk art tree, the Liberty Ice Pavilion, decoration walking tours, and more daily programming to discover. Planning your visit? Here are a few recommendations from historic interpreter Maiah Rovegno: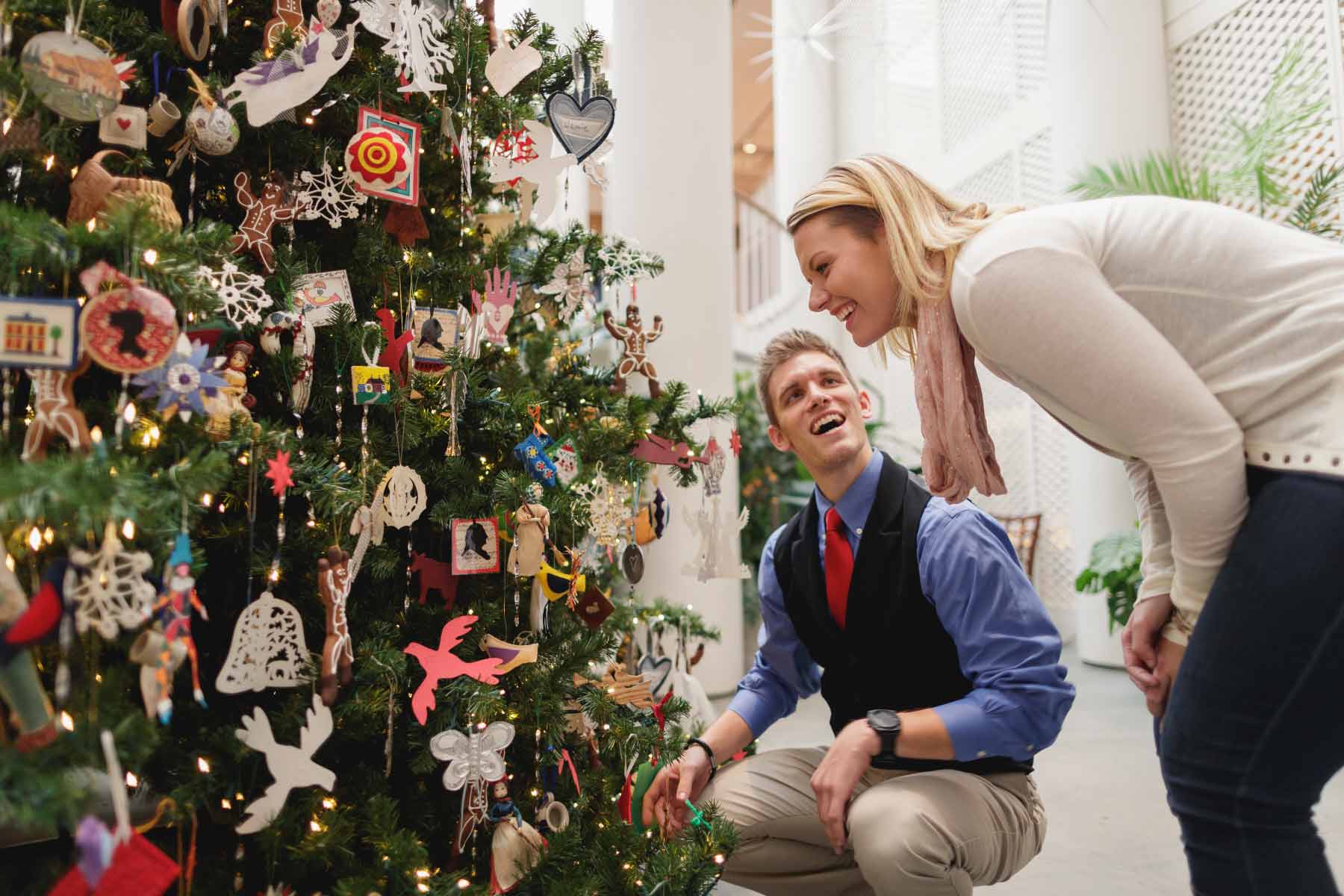 1.Start your trip at the newly expanded Art Museums, where your admission ticket or pass gets you access to all of our exhibitions of folk and decorative art. Get tickets for an Art-Full Tree tour to learn more about the 18-foot folk art tree installed with over 3,000 ornaments. Plus, check out one of the many ticketed programs in the Hennage Auditorium. Don't forget to shop our new Museum Store for the perfect holiday gifts!
As you make your way into the Historic Area take your time looking at all the decorations. If you want to learn more about our wreath traditions and unique style, make sure you take our holiday decorations walking tour. Ask your guide what their favorite decorations are! My favorite wreath is located at the Shoemaker's Shop.  Insider tip: You can also take home the unique Colonial Williamsburg style! Saturdays Dec. 5, 12, and 19, shop our sale for wreaths and centerpieces decorated in the same manner as those that adorn the Historic Area buildings! Learn more here.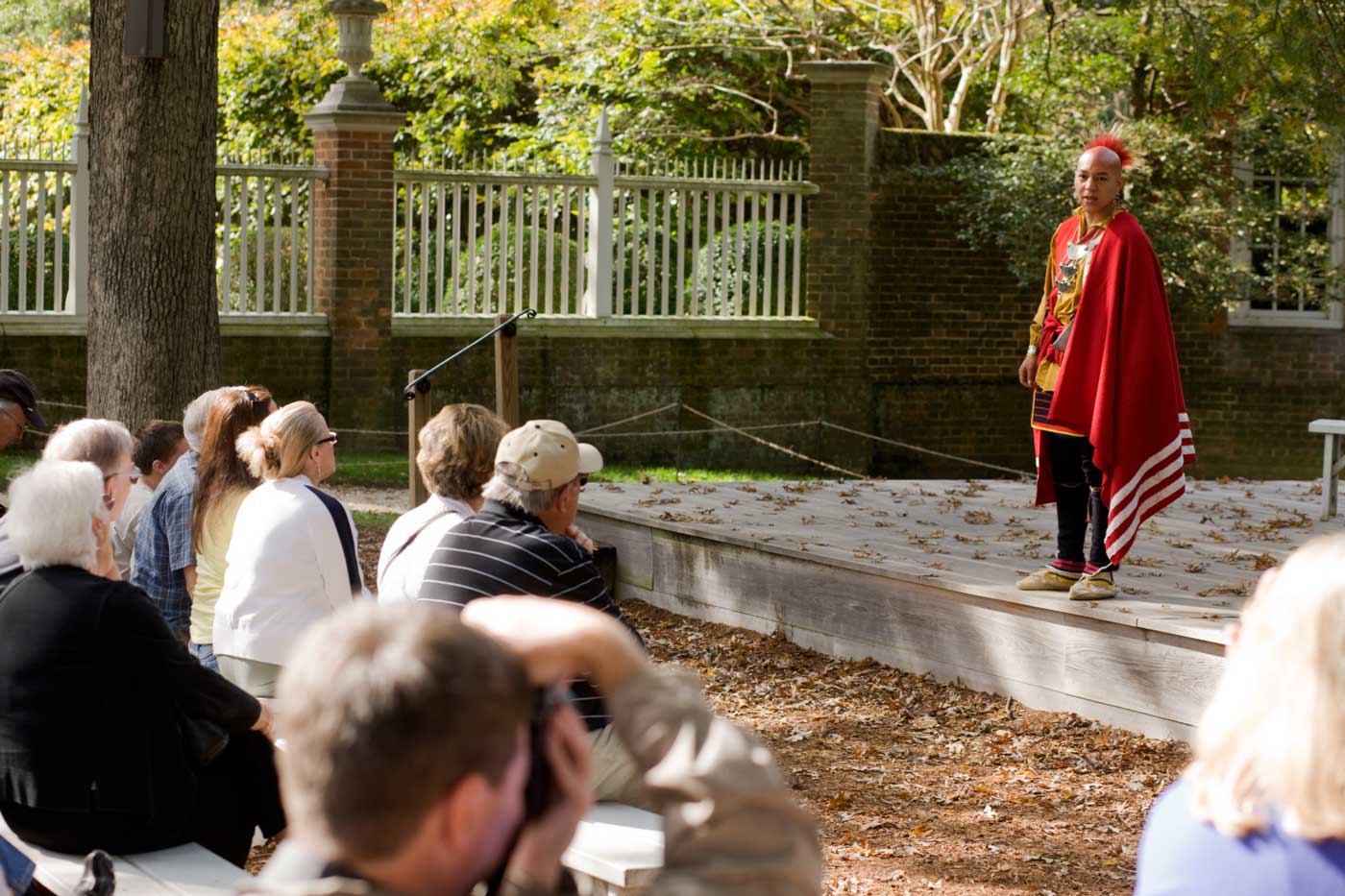 3. Stories play a large part in the traditions of many cultures during the winter season. Come hear stories and traditions from Native Nations such as the Cherokee, Shawnee, and Pamunkey during Midwinter Stories, twice daily on Sundays, Mondays, and Tuesdays.
4. Every Family has their own holiday traditions and the same is true in the 18th century. Get your tickets to walk through town with an 18th-century resident of Williamsburg and experience the spirit of Christmastide as your guide tells you the news of the day and shares their holiday traditions with you.
5. Going to the theater with my family is one of my favorite holiday traditions. You can make your own memories at our Play House Stage, where our own Jug Broke Theater Company puts on performances daily! Returning to the stage this year is the seasonal favorite Super Happy Fishmastide. Here, you can experience the tale of the magical beast that saves good souls who are lost at sea and returns them home to their families in Virginia on Christmas Day. The story continues this year on Christmas Day with Perambulations of a Rat, where Pandora Chowning and Wimberly Crumb make their return to Williamsburg.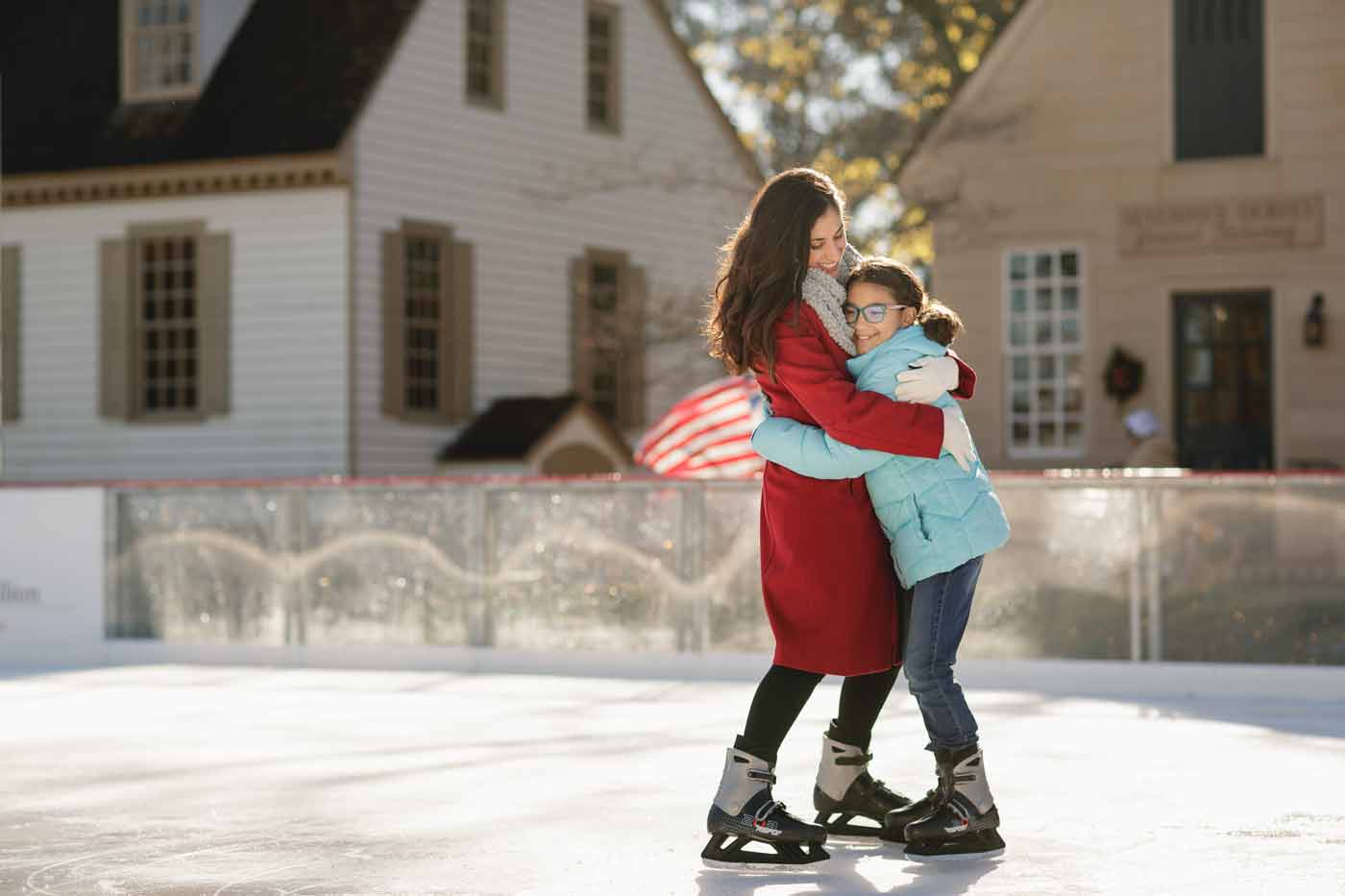 6. After your trip back in time, glide back into the 21st-century on ice! Don skates at the Liberty Ice Pavilion and take a few turns with your family.
7. Be sure to enjoy the tastes of the holidays too, whether you get a table at limited-capacity historic taverns, take out from one of our fantastic modern restaurants, or grab hot cider and ginger cakes from the Cider Stand. Check out our dining options and hours here. Or have a meal in Merchants Square, adjacent to the Historic Area!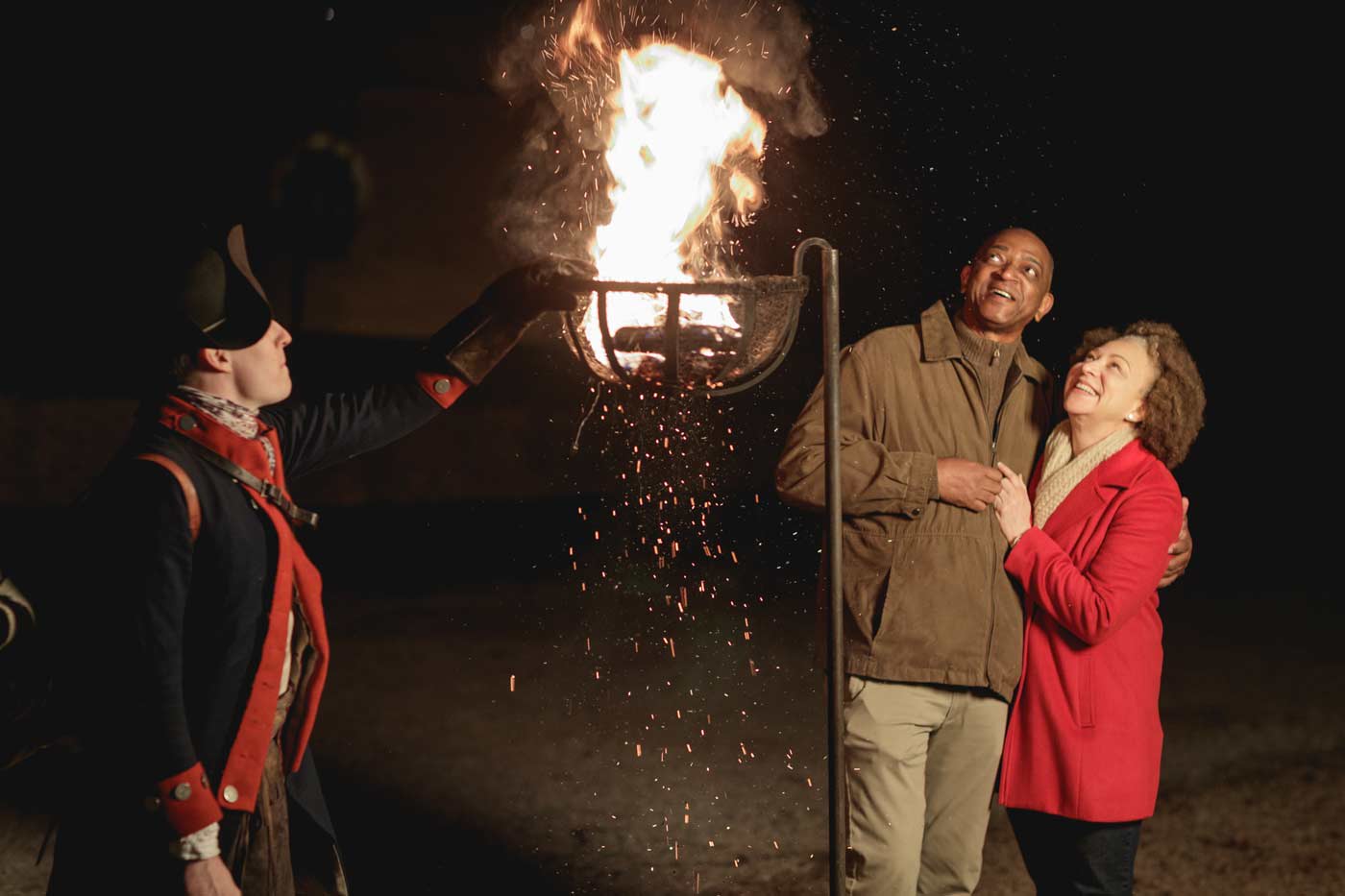 8. When the sun sets in the evening and the winter chill sets in, warm yourself in the comforting glow of the cressets, during our newest holiday tradition. We'll light the cressets from 6 p.m. to 8 p.m. December 17-24 on Duke of Gloucester street and share tidings of good cheer with strolling musicians! Plus, continue the storytelling theme of your day into the night with a Haunted Williamsburg tour, where you'll hear of colonial to modern-day ghost encounters.
I hope that you're able to visit and enjoy some of the holiday traditions of the 18th century and create new ones of your own. We'd love to hear about your CW holiday traditions on social media. Follow us on Facebook and Instagram and tag us with your visit pictures!


Maiah Rovegno is a historic interpreter at Colonial Williamsburg. When she's not talking about the 18th century, Maiah enjoys spending time with her household's cats Marbles and Penny and her roommate's dog Oscar, baking delicious treats, and defending her three-year reign as Ugliest Holiday Sweater Champion.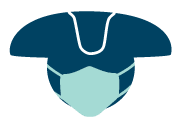 Please note that some images may have been taken prior to COVID-19. All guests are required to wear face masks when indoors, and they are recommended outdoors. Face coverings will be worn by Colonial Williamsburg staff. Learn more here about our commitment to the health and safety of our guests and staff and what protocols we have in place.