Last October, we were excited to welcome YouTuber Safiya Nygaard, her husband, Tyler Williams, and the rest of her "18th century entourage" to Colonial Williamsburg and we're so excited to be able to share with you a little bit about what made their visit to the Historic Area so special!
Safiya is known for her YouTube videos ranging from beauty and style guides to what she refers to as "weirdness" videos where she wears clothes most wouldn't dream of or tries out viral internet "hacks" that offer unique solutions to different style problems. Her subscribers watch as she combines a myriad of beauty products together or shops her way around the world and through different time periods. Her current mission at Colonial Williamsburg: to dress and experience life as a woman on the eve of the Revolution.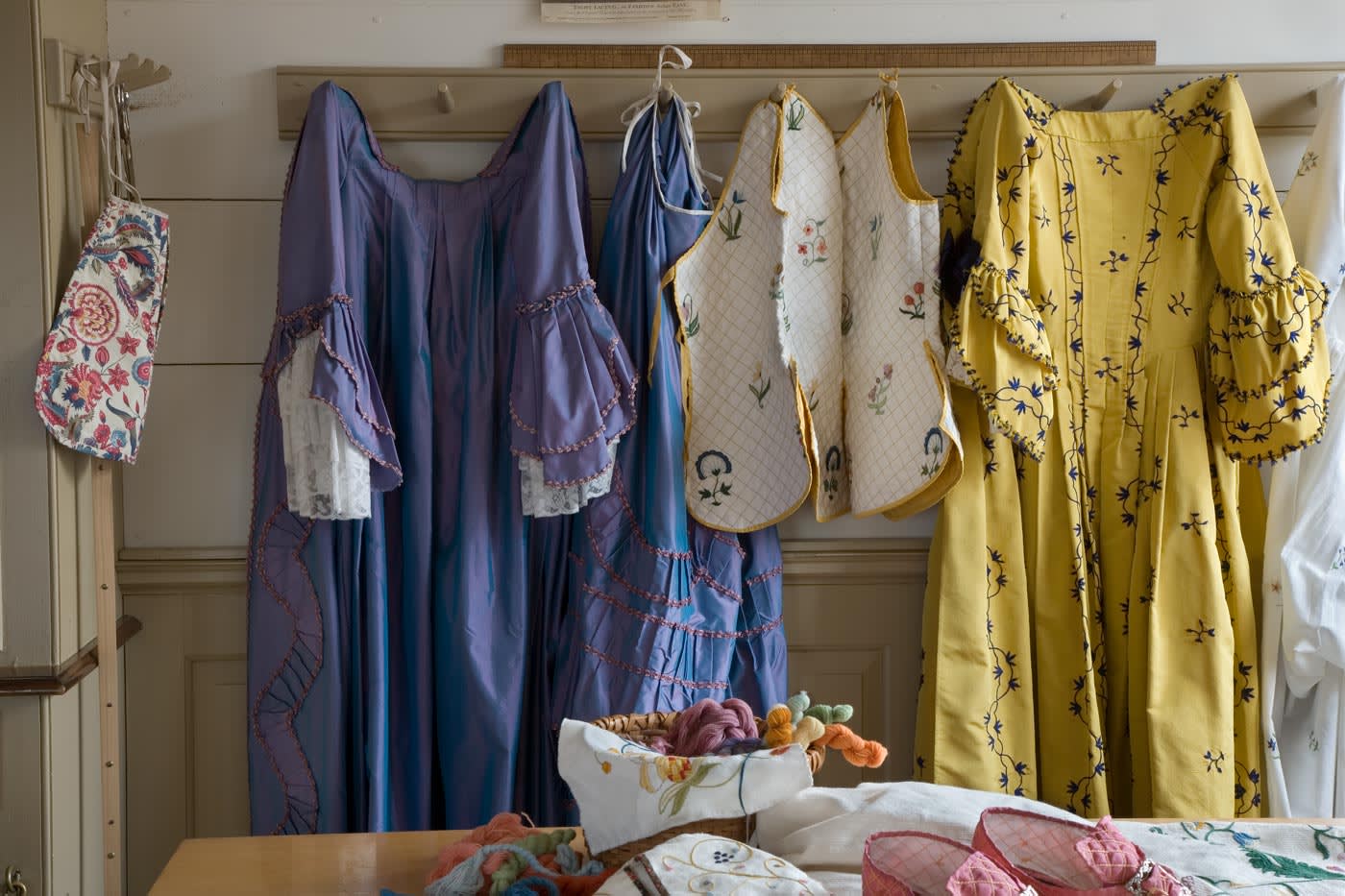 From the American Indian Encampment by day to an evening performance of Actors' Lament by cresset-light, Safiya and Tyler were able to experience Colonial Williamsburg in the same way that thousands of guests do every day. In addition to experiencing the very best and brightest of CW, Safiya spent several hours in the Historic Area getting fitted for an 18th-century dress and working with CW staff to help dress and accessorize her in the style of an 18th-century woman.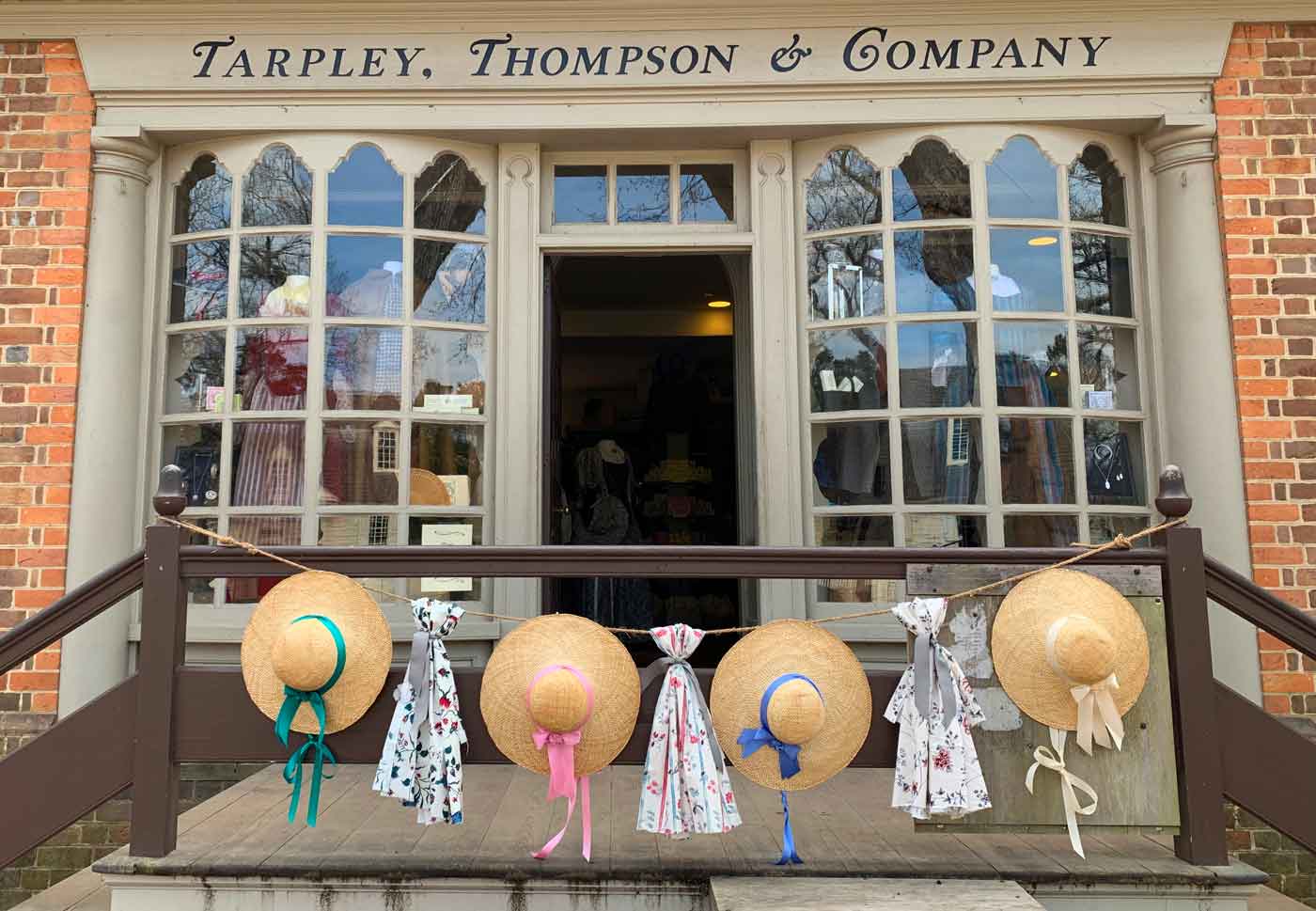 Over the course of the weekend, she was able to not just wear her outfit, but she was also able to meet and discuss with the tradespeople who make such pieces every day. Safiya was able to visit several shops and trades around our town, from the Tailor to the Wigmaker, as well as pay a visit to some of our famous shops like Tarpley, Thompson, and Company and the Milliner to discover the historical context of what it was like to wear the fashions of the 18th century. While it's no secret that we're known for our authentically reproduced costuming, ranging from dresses and waistcoats to shoes, hats, and wigs, Safiya's vlog showcases the amazing work that our employees and tradespeople do daily.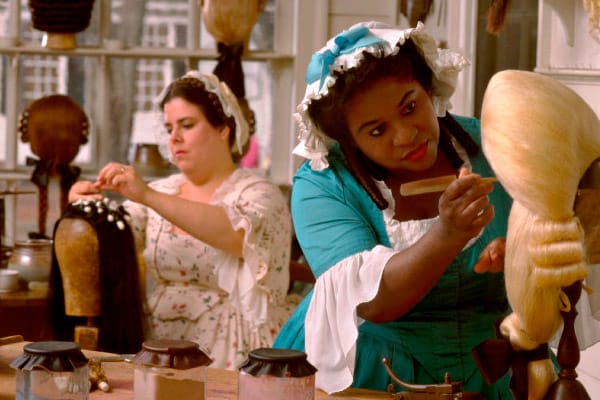 More than just fashions of the era, Safiya was also able to spend some time discussing personal hygiene and 18th-century makeup in places like the Apothecary, as well as visiting some of our more prominent homes in Colonial Williamsburg to get a sense of what life was like for the wealthier individuals of CW by visiting the Governor's Palace and the Randolph Yard.
To round out her visit, Safiya also visited the two Art Museums of Colonial Williamsburg where she spent time in galleries like The Textile Arts of Britain and Revolution in Taste, where she would have learned more about the colonies' ways of life in world-wide trade of goods and products.
While we'll let Safiya's video speak for itself, the next time you're here, make sure to spend some time walking around and visiting with our trades and learning about life in the 18th century.
Thanks for visiting, Safiya, we hope to see you back here soon!
Colonial Williamsburg is the largest living history museum in the world. Witness history brought to life on the charming streets of the colonial capital and explore our newly expanded and updated Art Museums of Colonial Williamsburg, featuring the nation's premier folk art collection, plus the best in British and American fine and decorative arts from 1670–1840. Check out sales and special offers and our Official Colonial Williamsburg Hotels to plan your visit.
Keep History Alive!
Our donors help us achieve a deeper understanding of America's founding ideals and how they relate to the world and this country today. Because we are not state or federally funded, your support is crucial to preserving the wonder of Colonial Williamsburg. Give now to keep history alive for generations to come.