"Portrait of George Washington" by Charles Willson Peale features President George Washington standing in the uniform of the Continental army. This painting is on display in the Painters and Paintings in the Early American South, Masterworks in the Collection exhibition.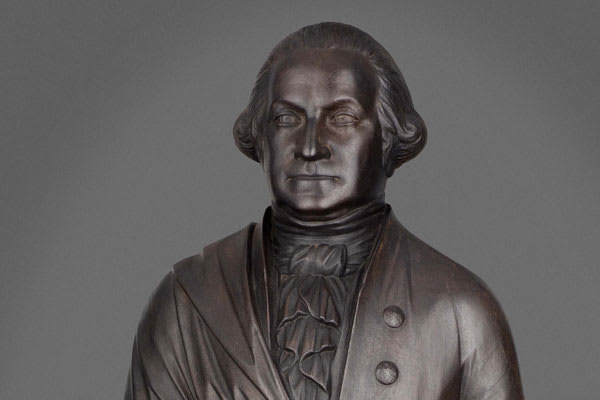 In our From Forge to Furnace exhibition, you'll find an iron statue of George Washington. It's actually a stove!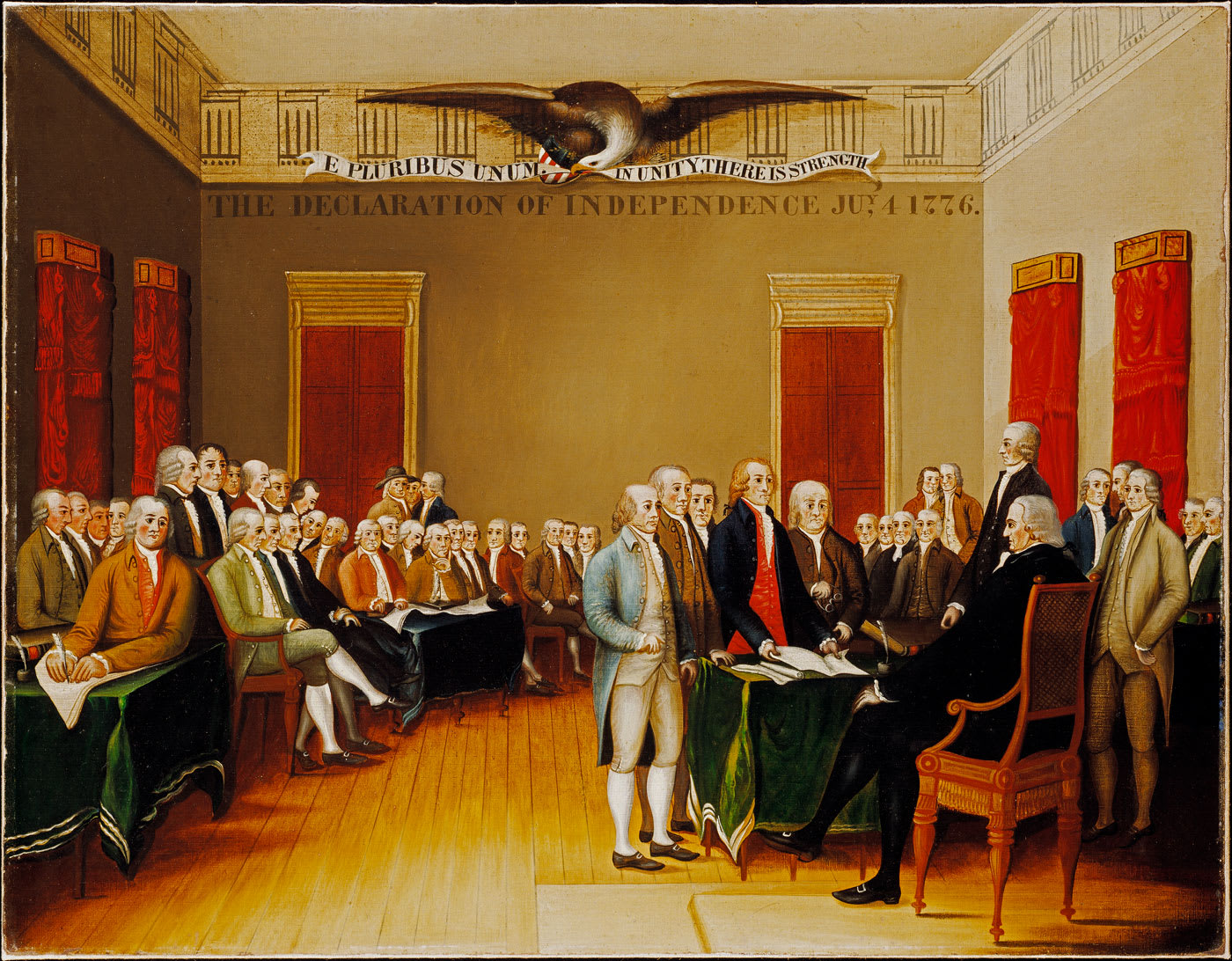 In Edward Hicks' "Declaration of Independence," you can see a likeness of Thomas Jefferson standing in the front. Visit our The Art of Edward Hicks exhibition to see more of Mr. Hicks' work.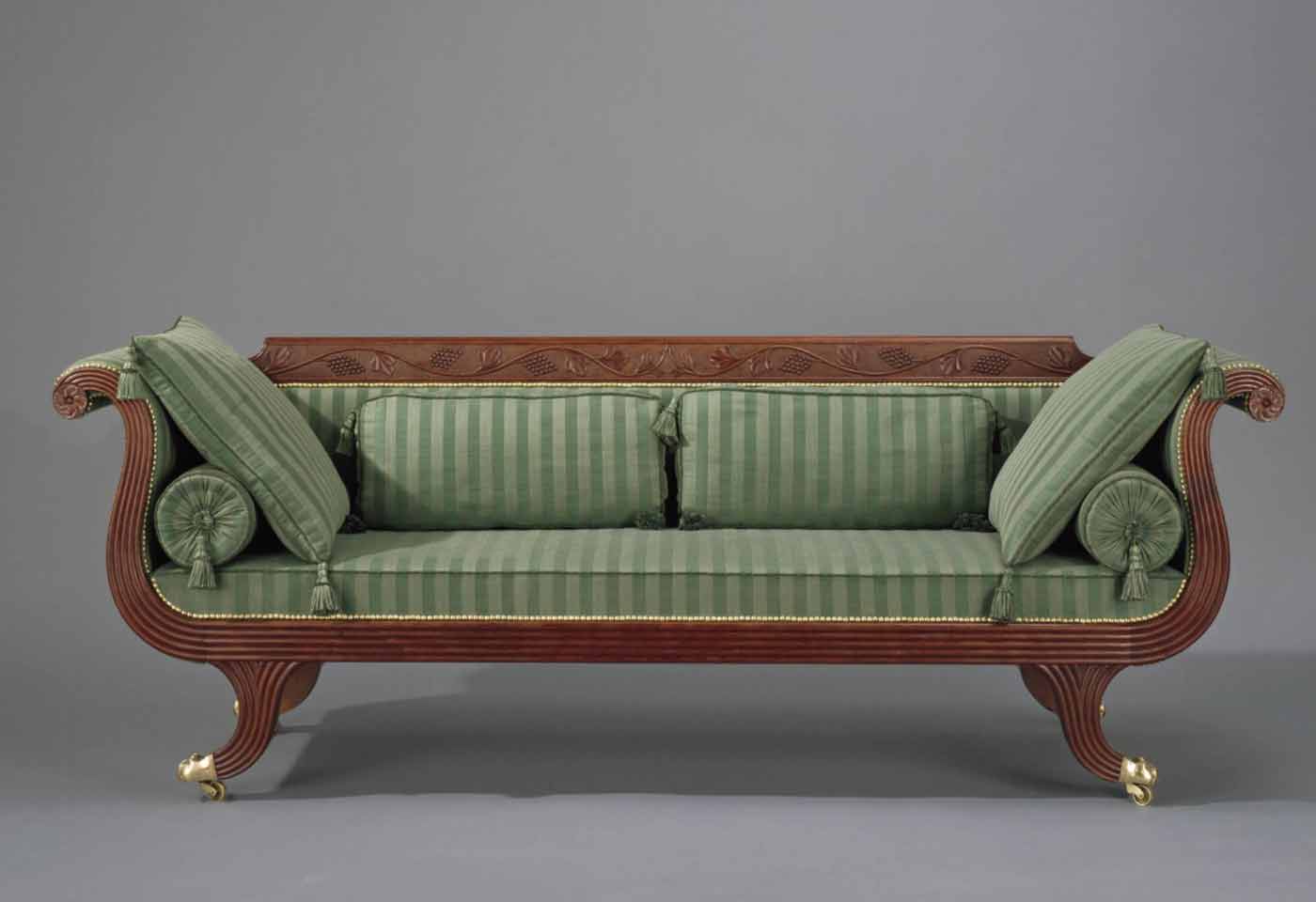 This sofa on display in our Furniture of the American South exhibition is attributed to William King Jr. who also made furniture in the 1800s for the White House.
Visit our Artists on the Move: Portraits for a New Nation exhibition and see this "Portrait of Thomas Jefferson" in which he's holding his manuscript of "Notes on Virginia."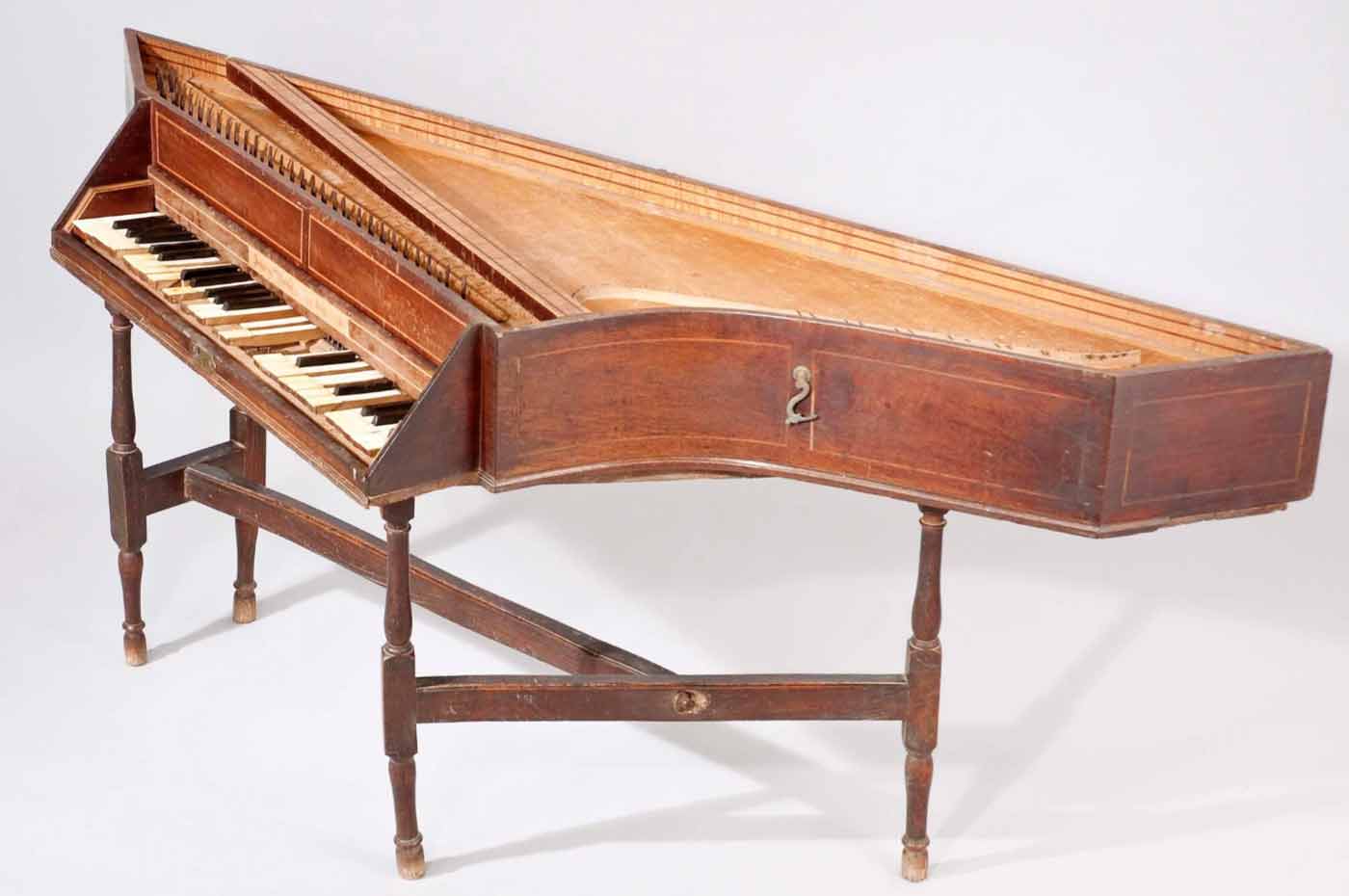 This spinet, once owned by President John Tyler's aunt Joanna, can be seen as part of our "Changing Keys: Keyboard Instruments for America 1700-1830" exhibition.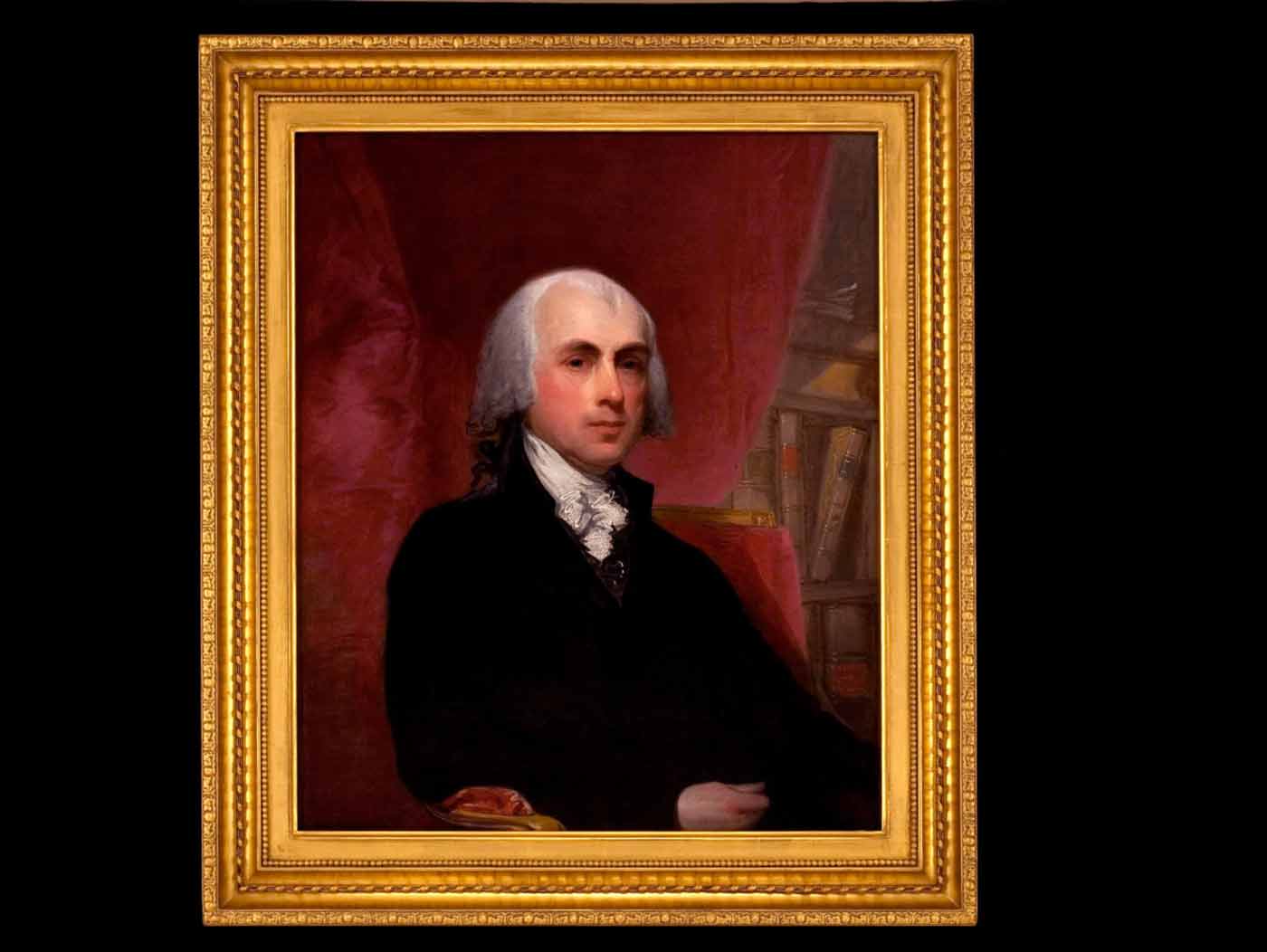 "Portrait of James Madison" by Gilbert Stuart was rescued from the White House when the British advanced on Washington during the War of 1812.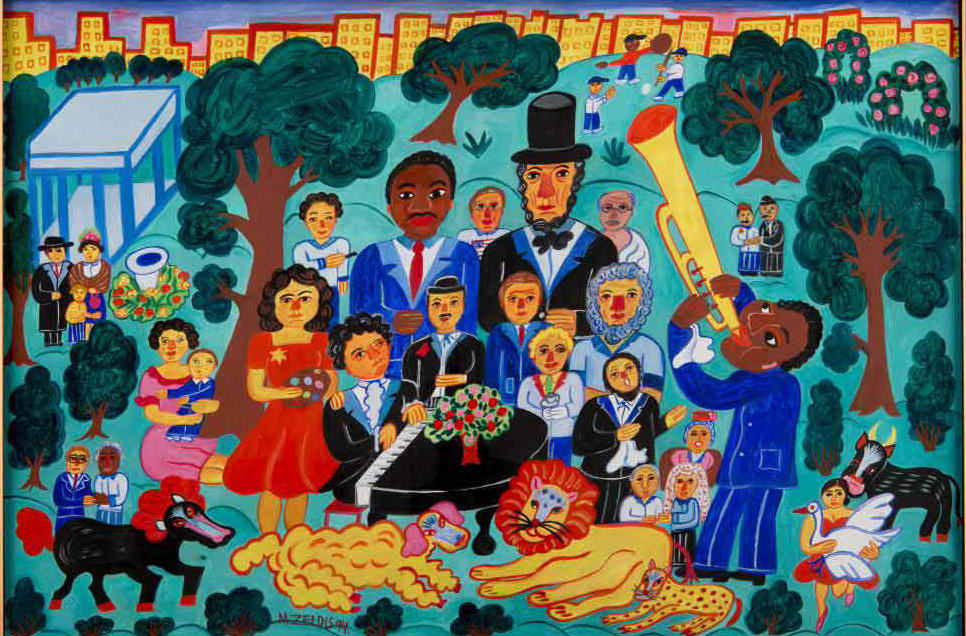 "Peaceable Kingdom" features a likeness of President Abraham Lincoln and is on display in our America's Folk Art exhibition.