"I arrived here on Sept. 19... we got straight and had classes one day before we were quarrentined [sic] for Spanish Influenza. This was a good thing for us. None of the girls had it so we used our time in getting well acquainted. We had met none of the boys and the quarrentine [sic] served to make them want to meet us."

—November 26, 1918
These words were penned by one of the first women who graduated from the College of William & Mary, 102 years ago. Martha Barksdale and her fellow female students arrived on campus at a moment of profound historical importance. The First World War was drawing to a close and an officer training school was still operating on campus. The 19th amendment was nearing ratification, and with it the expansion of the right and privilege to vote to women. In the midst of this social turmoil, the Spanish Flu epidemic was sweeping the country, disrupting everyday life for Martha and thousands of others.
Epidemics have a way of profoundly changing how we look at the world. From meme culture on the internet to finding new ways of both social distancing and interacting, the idea that an illness could or does change how we see the world is not new. Our colleague Katharine Pittman has already shared the role that smallpox inoculation played in Martha Washington's Life and Kurt Smith shared Thomas Jefferson's experience with this topic as well. As historians, we wanted to continue furthering our understanding epidemics from a social standpoint. Specifically, we wanted to share with you how the 1918 Spanish Influenza Outbreak changed and shaped the experience of the first female students to attend William & Mary.
This March we debuted a new program, The Price of Womanhood, as a way to share the varied stories from our hometown. This show looks at the lives of two Williamsburg women: Ann Wager, teacher of the first official school for African Americans in 18th-century Virginia, and Martha Barksdale, one of the first female graduates of The College of William & Mary. While the temporary closure due to COVID-19 cut our first run of the program short, we hope it will return when we reopen. (To keep up to date with resources and the first to hear about new programs when we reopen, be sure to subscribe to Colonial Williamsburg's emails.)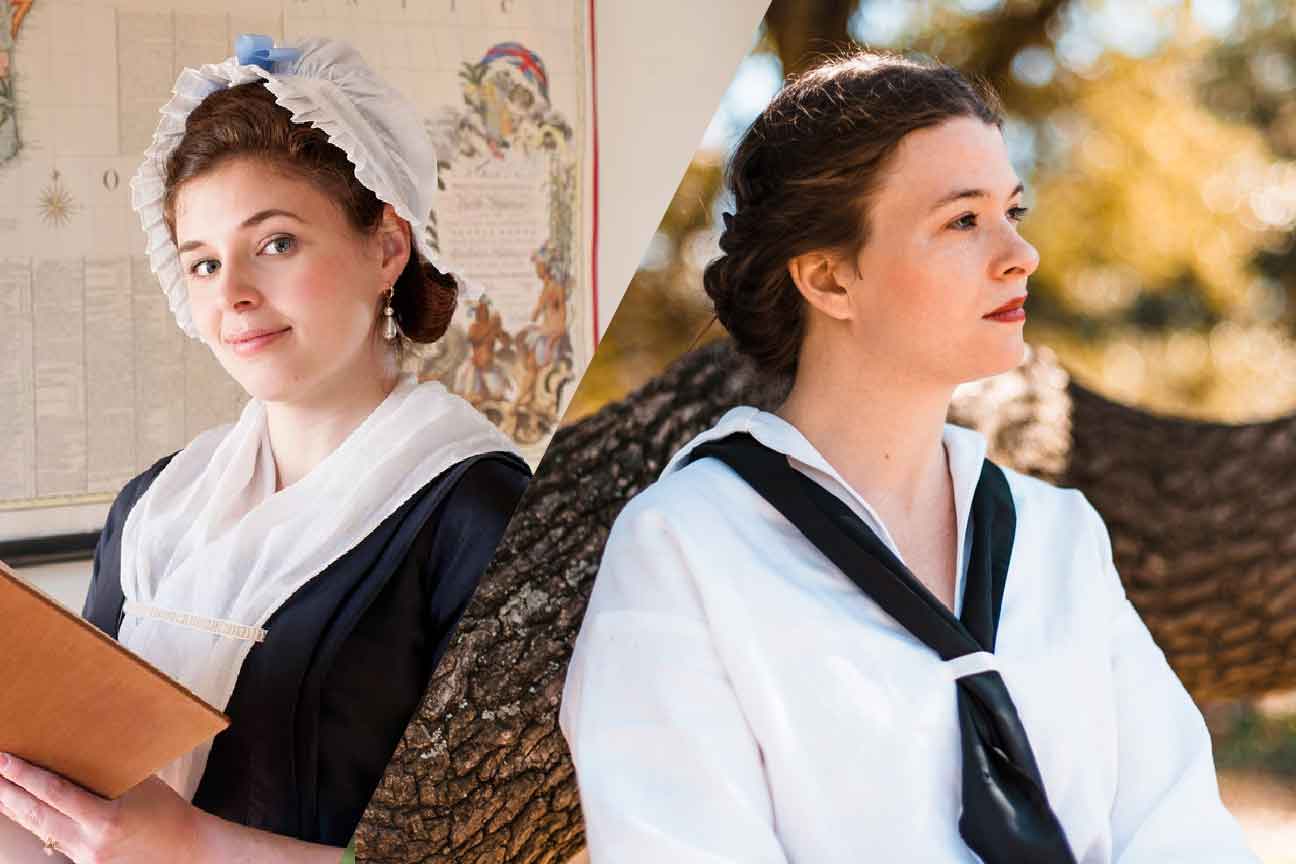 In the program, we explore how Williamsburg women pioneered conversations regarding injustice, equity, and rights. However, in order to understand a person's worldview, you must look at everything surrounding them in a moment of their life. In our case, in order to understand the first female scholars at William & Mary we also had to study how their college-mandated quarantine forever changed their experience of attending the school.
For over 200 years the college had been seen as a pinnacle of masculinity. However, change was slowly arriving in Virginia. In an effort to keep UVA from becoming co-educational, a bill was introduced to Virginia's legislature that enabled William & Mary to admit women instead.
While Martha and the 23 other women who matriculated in 1918 did forever alter Williamsburg's higher education, they were not the only thing turning the world upside down. In March of 1918, the H1N1 flu that became known as the "Spanish flu" first appeared in the United States in an army camp in Kansas. It targeted a wide range of ages and spread quickly. At the time, little was understood about the nature of transmission of this disease, but its social implications were widespread. While the country faced a World War outside its borders it was also facing a medical battle at home; more soldiers died from influenza in 1918 than on the battlefield during the entirety of the war.
The Spanish Flu came to William & Mary days after classes began. On September 25, The Virginia Gazette announced that "fifteen or twenty students at William and Mary are under quarantine, being affected with the Spanish grip. Some of them are quite ill but none are in danger. They are usually confined to the rooms for a day or two but suffer considerably while the malady is at its worst." Although further reports in the newspaper are sparse, a dance hall in a hotel closed in October, with encouragement that other local businesses follow suit. Classes were also canceled.
In spite of local businesses closing and William & Mary halting classes, many of the female students remained on campus in quarantine. The impact this had on the women was enormous. The girls had a chance to form a community in the brand-new Tyler Hall, which had been assigned as the female dormitory. They played basketball and spent time socializing while confined. It also may have altered some of the perspectives of the male students about their new classmates. Rather than being merely annoyed that "their good quarters [in Tyler Hall] were taken away from them" (as Janet Kimborough Coleman, another female student recalled in 1974), several of the male students were curious about the two-dozen classmates sequestered away. After the quarantine was lifted, men at the college regularly began attending the women's social hour, throwing parties, going to dances, getting into pranks, and attending pep rallies with them.
Across time and space, moments of crisis unify as well as challenge. Although the quarantine did not create universal enthusiasm about women attending the College of William & Mary, it appears to have diffused what otherwise may have been a tense situation. Instead of isolating the female students at William & Mary from being part of Williamsburg and the College's experience, the quarantine enabled them to gather together, adjust to change, and inspire friendships.
The legacy of the first female graduates at William & Mary is still palpably felt in the Colonial Williamsburg Community. We both had opportunities to attend William & Mary (Nicole graduated in 2013 and Emily attended the 2006 National Institute for American History & Democracy summer program). In researching these women for The Price of Womanhood, learning about their experience with the Spanish Flu could not have been timelier, nor more relevant. We hope you find their story empowering and uplifting. In 2020, it serves as a reminder that even under immense pressure, there is always the possibility for hope and positive change.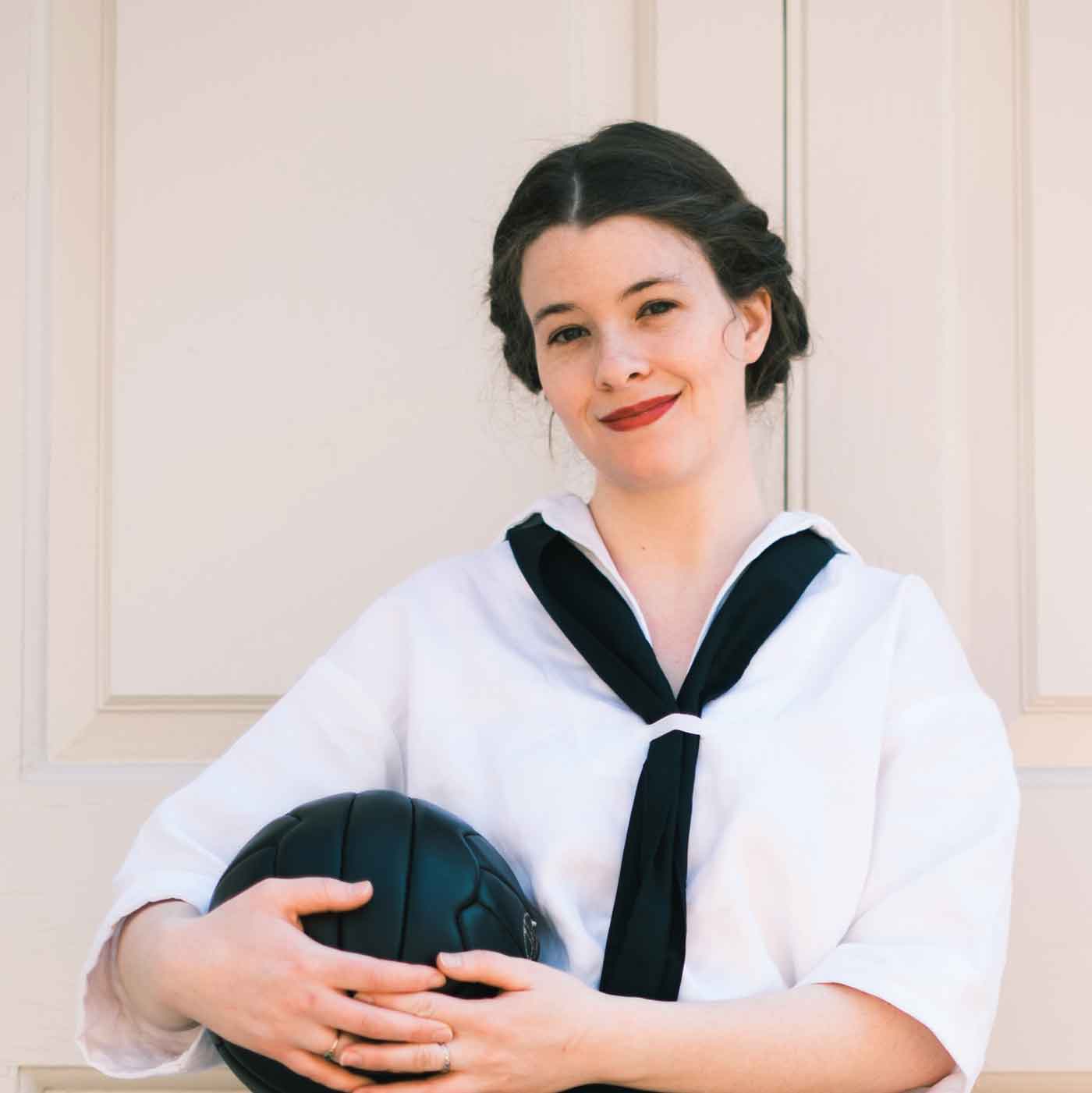 Emily Doherty is a Programming Lead and Actor Interpreter and has been with the Colonial Williamsburg Foundation for nearly six years. She enjoys discussing how women shaped the early American Republic and their role within the legal system. You may encounter her as several different characters, including a tavern keeper, a transported convict, and the first "First Lady" of Virginia.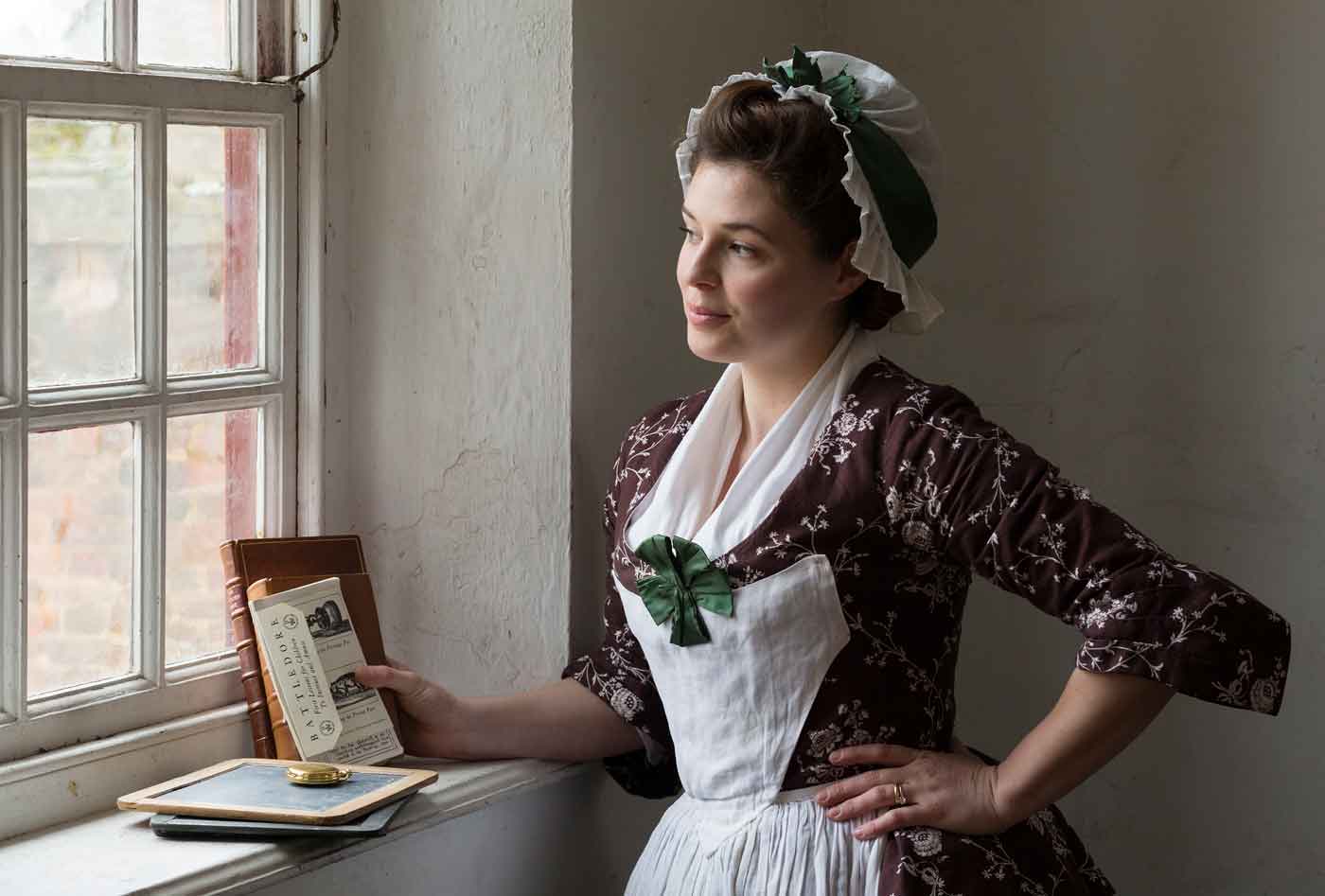 Nicole Brown is a Nation Builder at Colonial Williamsburg and has been at the Foundation for almost six years. Nicole and Emily met in their joint Colonial Williamsburg training class and have worked together ever since that time. She specializes in understanding women's legislation in Colonial America, as well as the relationship between religion, slavery, and education in 18th century Virginia. For the past three years, Mrs. Brown has portrayed Ann Wager, the only teacher at the first official school for African Americans in Virginia.
Learn More