You know there must be something special about a place that people choose to work for decades. Layne Chappell began his Colonial Williamsburg career as a youth volunteer at age 12! We asked him to share a bit about what he's up to these days and what he loves about Colonial Williamsburg. Think you may want to work for Colonial Williamsburg? We're hiring!
(Header photo courtesy Wayne Reynolds.)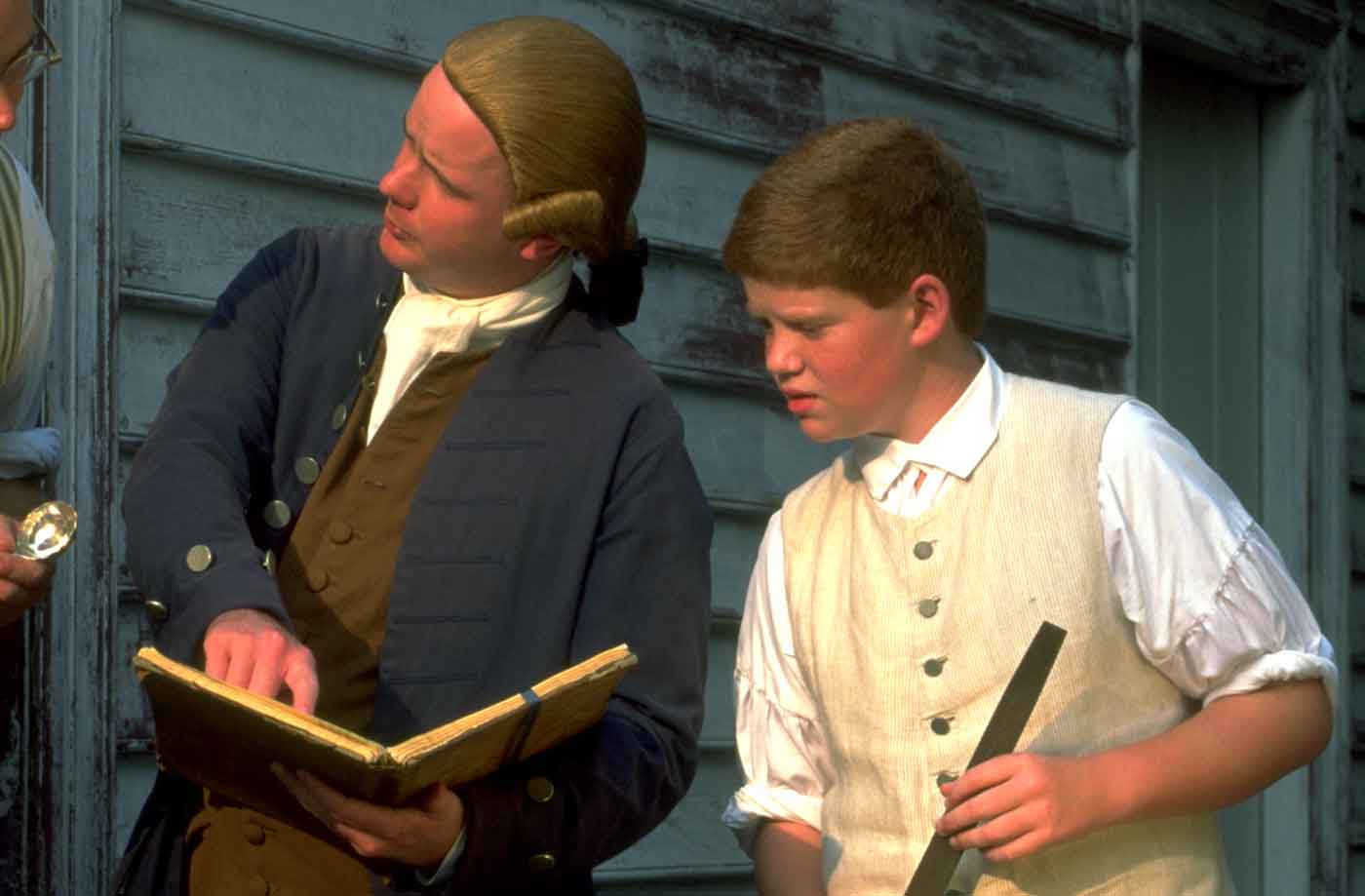 WHAT DO YOU DO AT COLONIAL WILLIAMSBURG?
As Digital Content Technician, I'm part of a talented team that operate the behind-the-scenes equipment that is used to capture the amazing talent you see on Colonial Williamsburg's social media these days, including programs such as the #TradesTuesday and the US: Past, Present, Future livestreams. I also film and edit prerecorded video that is used for these programs and others, including those designed for virtual school groups.
Though the digital content we create can never replace an in-person visit to Colonial Williamsburg, it does offer us the opportunity to show off some of the programming that the public might never see otherwise. Colonial Williamsburg employees have been researching the 18th century almost nonstop for the past 100 years, and we have a lot of great stuff to share – way more than what we can showcase during an in-person visit! So, by interviewing interpreters, talking to specialists, offering live Q&As, and more on camera, we can share more with the public than we ever could before.
WHAT IS YOUR FAVORITE PART OF WORKING AT COLONIAL WILLIAMSBURG?
I have a chance to get people excited about learning! Even if you aren't really into U.S. History, it's a great starting point to launch into all sorts of other subjects and discussions. For instance, when I worked in the trades department, I enjoyed discussing STEM subjects with students, but it's possible to take the conversation anywhere depending on the guests' interests. Plus, now that we are producing all of this great digital content, we can bring this great conversation to guests and future guests remotely.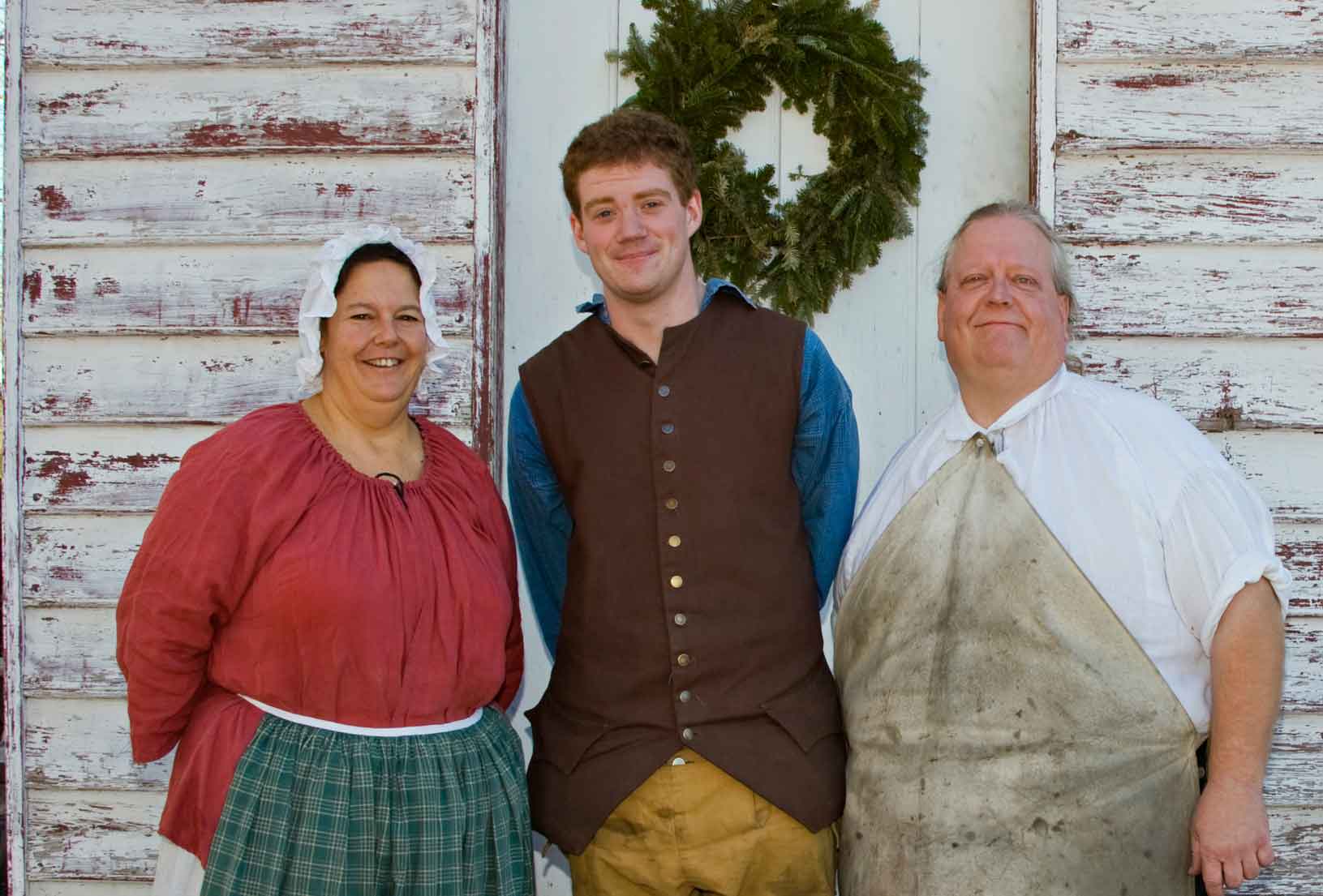 WHAT IS SOMETHING THAT SURPRISES YOU ABOUT WORKING AT COLONIAL WILLIAMSBURG?
Colonial Williamsburg always attracts interesting people, guests, and employees alike. They come from all over, and for different reasons. It takes a special kind of person to want to dress in 18th-century clothes to work in an 18th-century city for their 21st-century job. Of course, all the work that goes on behind the scenes is impressive as well! I did not fully appreciate the size of Colonial Williamsburg's research and educational resources until I started doing more work outside of the Historic Area.
DO YOU HAVE A FAVORITE THING TO DO OUTSIDE OF WORK?
Until recently, I'd say videography and playing around with tech gadgets were my top hobbies, but now I get to do that kind of thing in my day job! I also enjoy playing board games and traveling with my wife.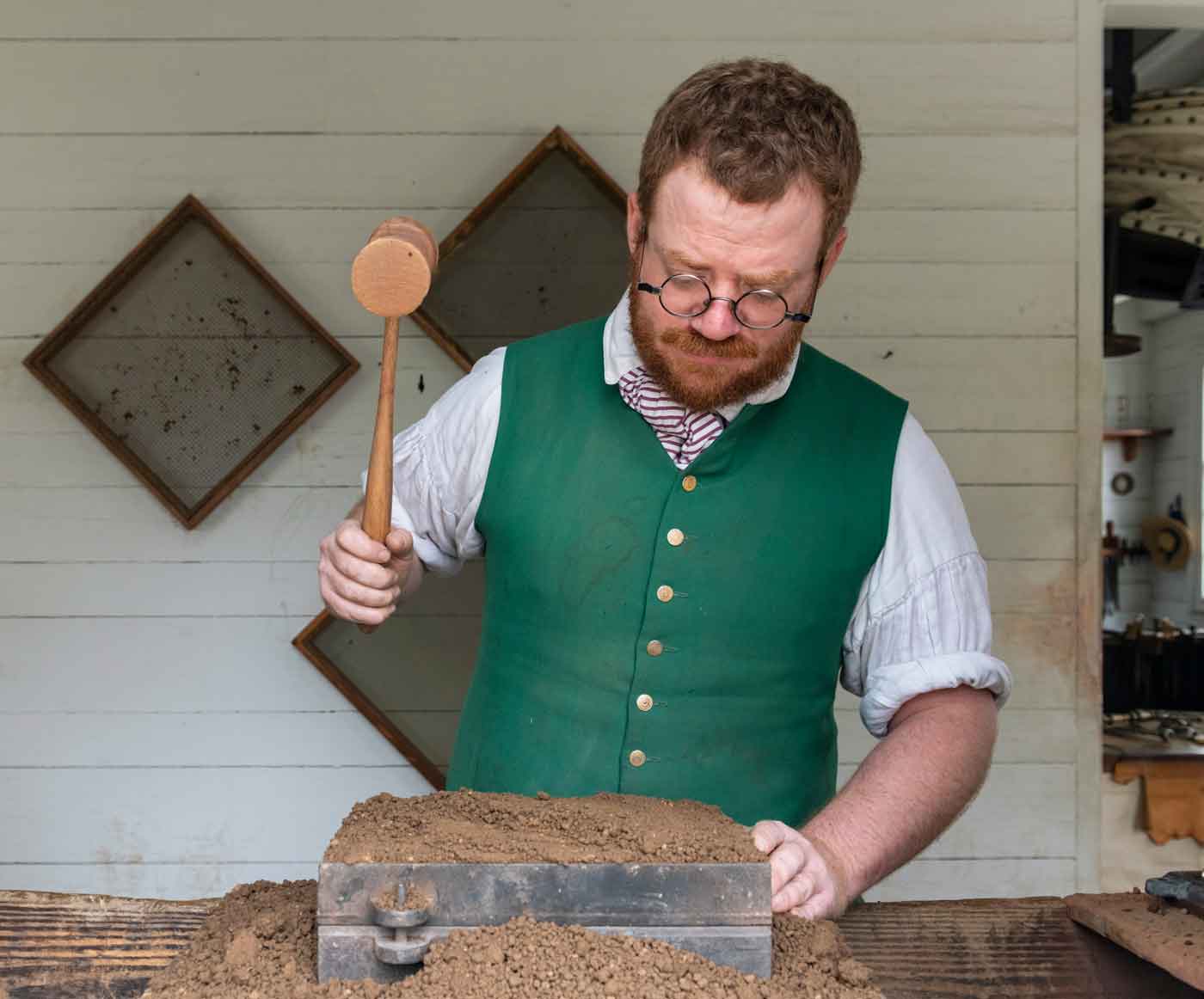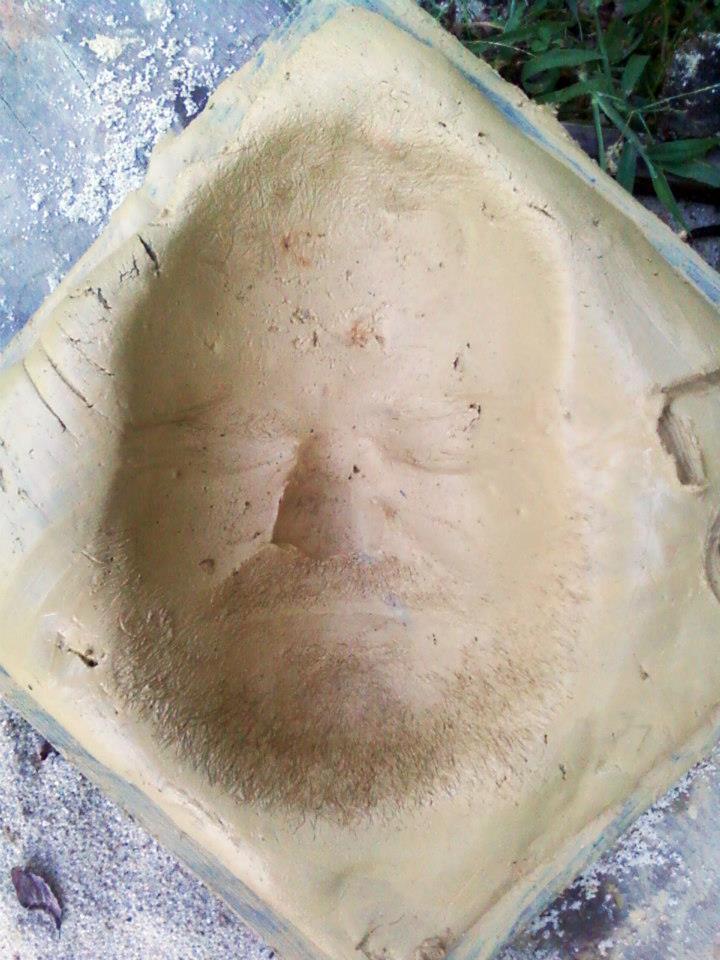 TELL US ONE INTERESTING FACT ABOUT YOURSELF.
This is the first time I've worked out-of-costume for the Foundation. For 24 years, I've been a front-line interpreter, starting when I was 12 as a youth volunteer at the Geddy House, and most recently as an apprentice in the Silversmith and Foundry. I did not know much about Colonial Williamsburg as a kid, but a childhood friend of mine suggested I try being a Junior Interpreter and the rest is history. It's hard to imagine what my life would be like if I hadn't taken his suggestion to don the buckles and breeches so long ago!
Colonial Williamsburg is the largest living history museum in the world. Witness history brought to life on the charming streets of the colonial capital and explore our newly expanded and updated Art Museums of Colonial Williamsburg, featuring the nation's premier folk art collection, plus the best in British and American fine and decorative arts from 1670–1840. Check out sales and special offers and our Official Colonial Williamsburg Hotels to plan your visit.
Together, with You
We count on you to fulfill our mission that the future may learn from the past. Together, with you, Colonial Williamsburg strives for excellence through nationally recognized preservation of this living museum, world-class educational opportunities and thought provoking civic engagement programming. Make a gift now to support and advance this important work.
Learn More