Getting to Know the Interpreters of Colonial Williamsburg
Hello, my name is Da-Veia, and I've been working for the Colonial Williamsburg Foundation for over four years. In May 2016, I started work as an Orientation Interpreter two weeks after graduating from college, but I have vague memories of visiting the Williamsburg area with my family when I was much younger.
WHAT DO YOU DO AT COLONIAL WILLIAMSBURG?
I am currently a sites interpreter and evening programs performer. During the day, you can find me giving tours or free flow interpretation at buildings such as the Randolph House, Wythe House, Raleigh Tavern, and Coffeehouse. In the evenings, I perform in an assortment of programs ranging from storytelling to an escape room. One of the best parts about interpreting and performing for the Foundation is how every day (or night) is different. Even if I'm working at the same building or doing the same program multiple times in one week, each experience presents different challenges and I have different triumphs each time. No one experience is the same, mostly because no one guest or group of guests is the same.
WHAT IS YOUR FAVORITE PART OF WORKING AT COLONIAL WILLIAMSBURG?
My favorite part of working at Colonial Williamsburg is being able to engage with people in thought-provoking discussions about history and all of its complexities. In learning about how different and similar the people of the 18th century were to us in the 21st century, I feel as if we gain a deeper understanding of who we are and who we want to be. And within that complexity there are difficult subjects that we need to address, things that make us uncomfortable, upset, or angry. But in my opinion, those are oftentimes the very subjects most worth talking and thinking about.
WHAT IS SOMETHING THAT SURPRISES YOU ABOUT WORKING AT COLONIAL WILLIAMSBURG?
I'm always surprised that even after four years of work here, there's always something new and exciting to discover about 18th-century life. For as much research as I've gotten to do, my knowledge and understanding are always expanding. And I think that's incredible for our interpreters but also for our guests, because it reinforces the fact that you that you never stop learning about history. You never reach a point when you can say to yourself, "I've learned everything I need to know about this period and its people and have a full and complete understanding of the complexity of them." And that's really exciting because it means my work is never boring.
DO YOU HAVE A FAVORITE TOPIC TO RESEARCH OUTSIDE OF WORK?
I was an anthropology major in college, so I often like to study the diversity of cultures in order to better understand what it means to be human. It actually helps in my historic interpretations since there was a lot of diversity in the 18th century, just like there is today. By looking at things like rituals for example, one can gain a deeper understanding of why different groups interacted within their own groups as well as with other groups in particular ways.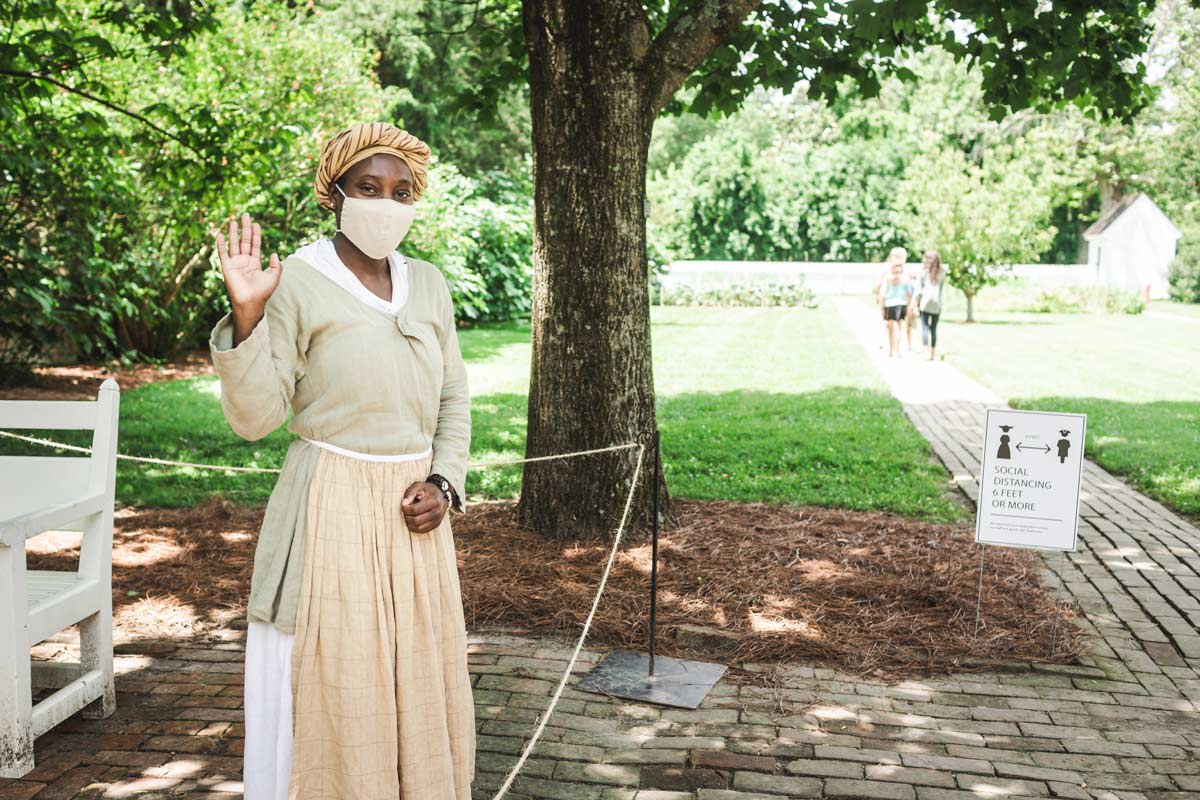 TELL US ONE INTERESTING FACT ABOUT YOURSELF.
Like many of my colleagues, I love to read in my free time. But when I need to take a break from history, I'm reading everything from young adult novels to manga. Some of my favorite manga have also been adapted into anime! What makes this cooler is that some of the stories I read for fun, or have watched as anime, include genres and themes that our 18th-century counterparts also enjoyed in literature or theatre. I sometimes like to imagine how the stories I enjoy today would impact 18th-century audiences if they had access to them.
Colonial Williamsburg is the largest living history museum in the world. Witness history brought to life on the charming streets of the colonial capital, plus, explore our newly expanded and updated Art Museums of Colonial Williamsburg featuring the nation's premier folk art collection, plus the best in British and American fine and decorative arts from 1670–1840. Check out sales and special offers to plan your visit.
Learn More