Getting to Know the Interpreters of Colonial Williamsburg
WHAT DO YOU DO AT COLONIAL WILLIAMSBURG?
I am currently a part of the school and groups department. So, I will take private tours around the historic area. Ages normally range from fourth graders to seniors in high school, but I do get the occasional adult groups or private family tours.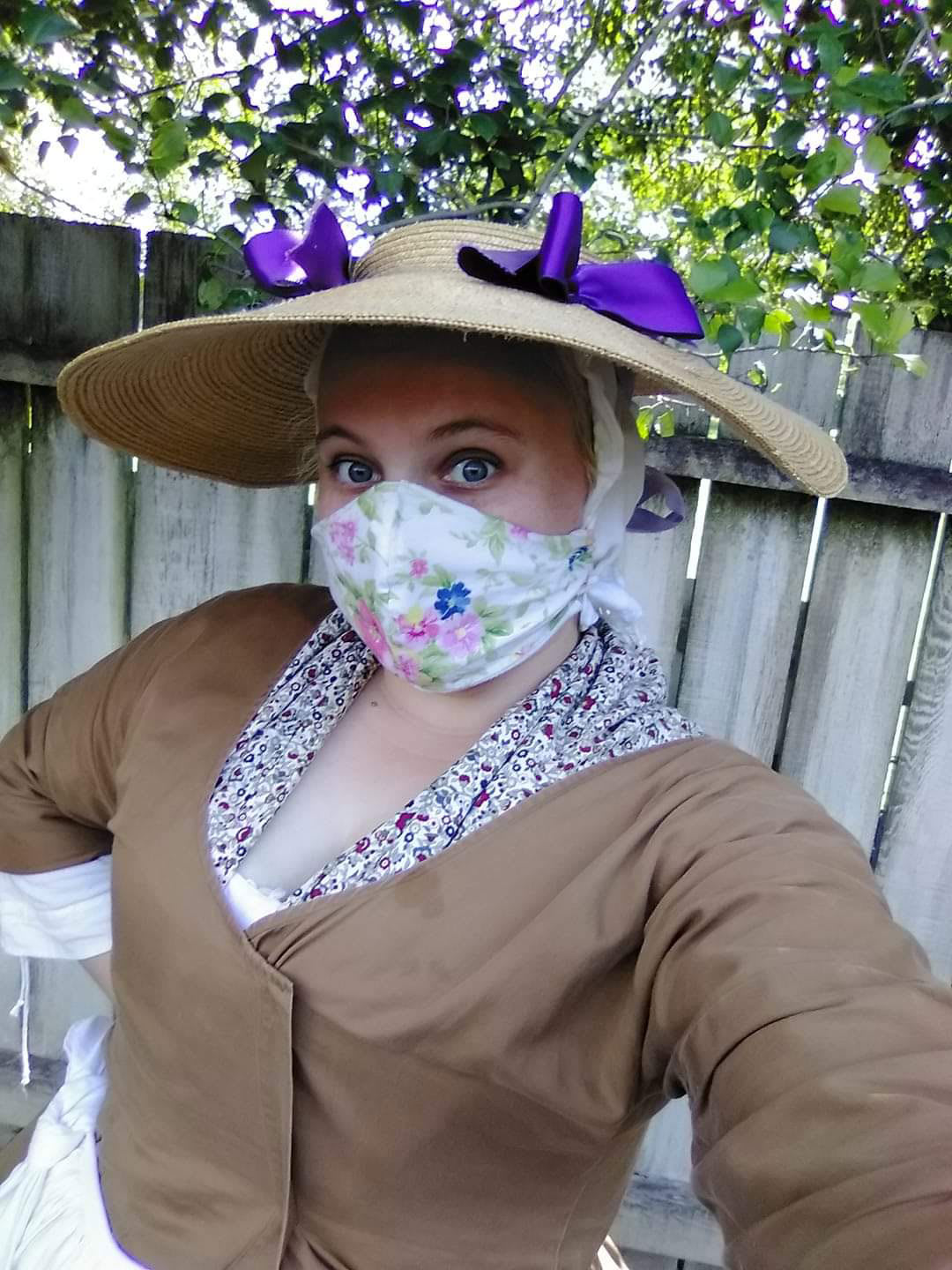 WHAT IS YOUR FAVORITE PART OF WORKING AT COLONIAL WILLIAMSBURG?
My favorite part of my job is inspiring the next generation to have a love of history, like my experience when I came here for a school field trip. I love that look in young children's eyes when I can just blow their minds with the history of how our nation got started.
WHAT IS SOMETHING THAT SURPRISES YOU ABOUT WORKING AT COLONIAL WILLIAMSBURG?
Something that always surprises me is just how diverse our staff is here in Colonial Williamsburg. All the different places where they've come from just to work here and the knowledge that all of these individuals have is just inspiring and amazing.
DO YOU HAVE A FAVORITE TOPIC TO RESEARCH OUTSIDE OF WORK?
I love researching about knitting in the 18th century; how it was done, the different patterns, who all is learning this skill, looking up the different color work patterns that are done in the 1700s. It's incredibly fascinating.
TELL US ONE INTERESTING FACT.
My favorite interesting fact to tell people is about how they produced the color red in the 1700s. They actually used a tiny beetle, and it is still used today in different make-up and food products such as strawberry yogurts, M&M's, hot dogs, etc. It's a gross fact to some people, but also a very cool one to know.
Colonial Williamsburg is the largest living history museum in the world. Witness history brought to life on the charming streets of the colonial capital and explore our newly expanded and updated Art Museums of Colonial Williamsburg, featuring the nation's premier folk art collection, plus the best in British and American fine and decorative arts from 1670–1840. Check out sales and special offers and our Official Colonial Williamsburg Hotels to plan your visit.
Learn More