Click your mouse over the image to get a closer look: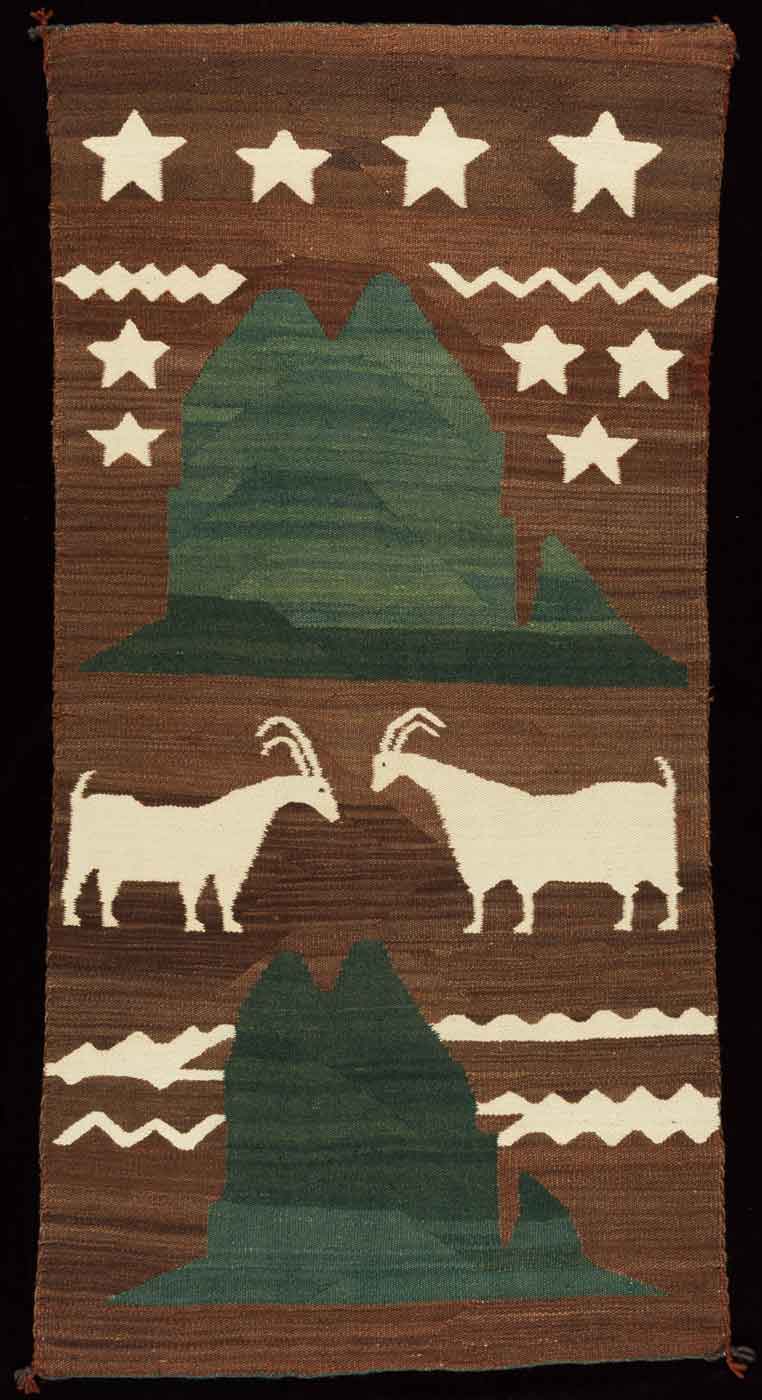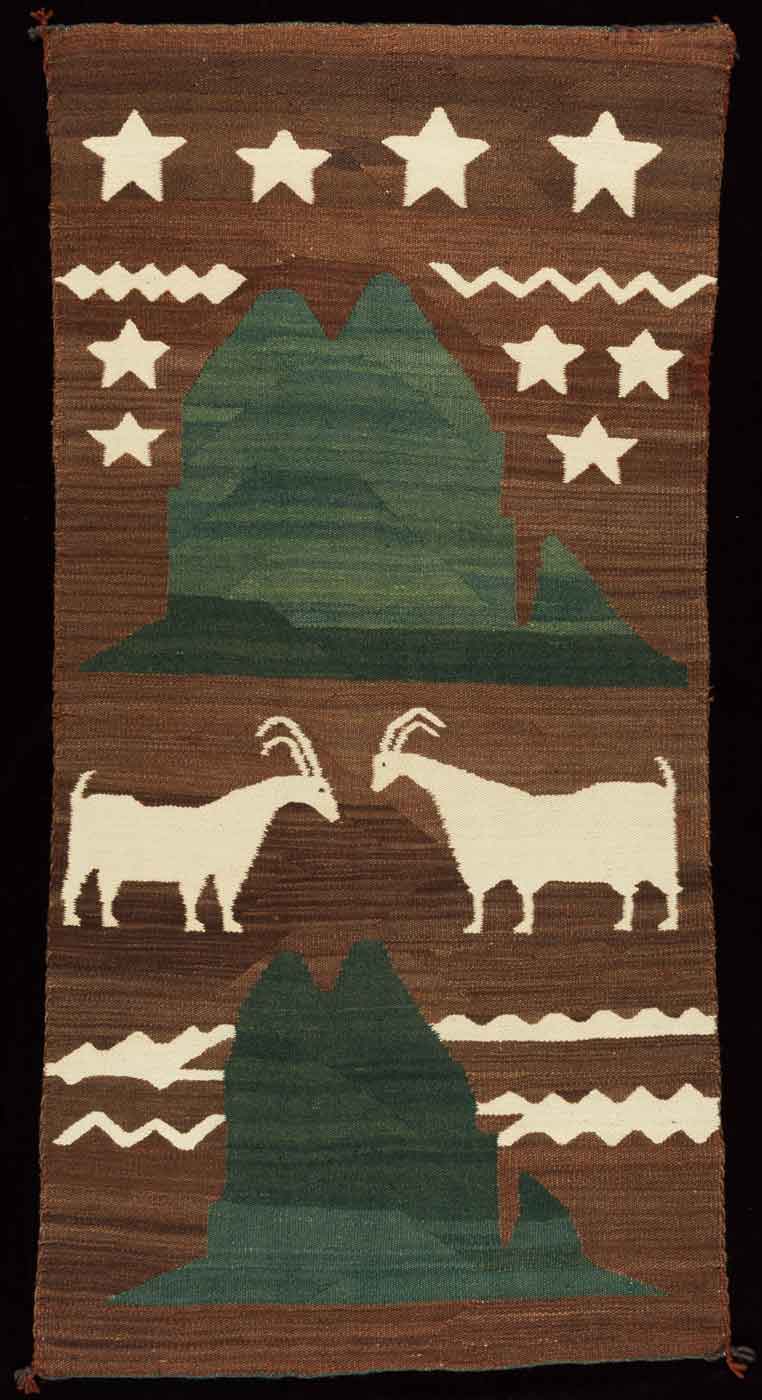 What is This?
Pictorial weaving
Who made this?
A Navajo woman in the 1920s
What is this made of?
Native handspun wool wefts and cotton warps with vegetable dyes
Where was this made?
The Navajo Nation which covers areas of Arizona, New Mexico and Utah.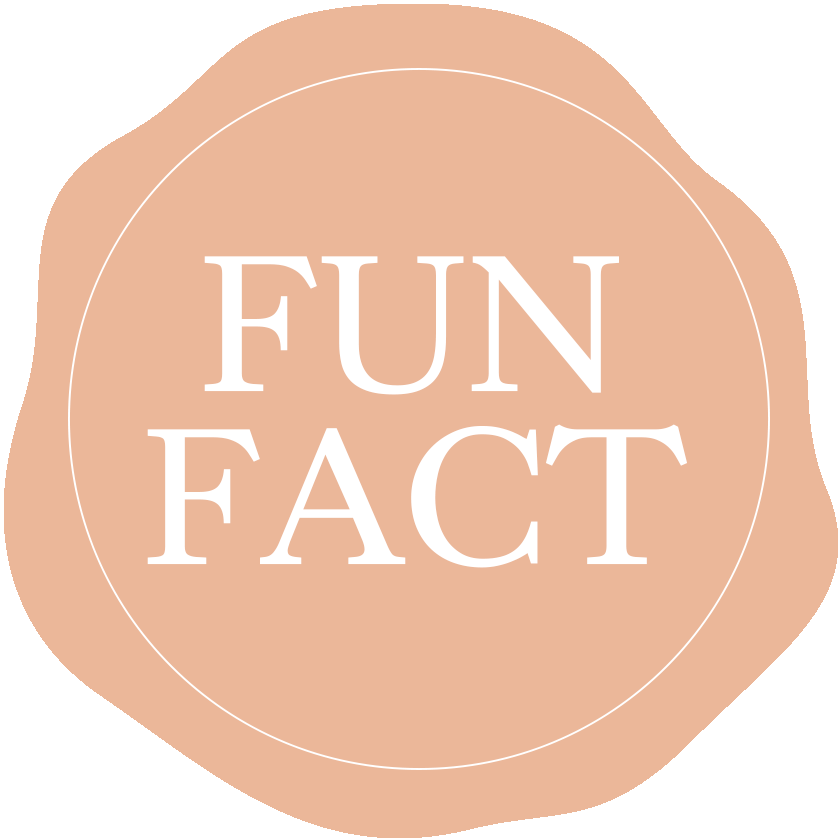 This weaving is worked in handspun wool and colored with vegetable dyes. The Navajo raise a special breed of sheep the Navajo-Churro sheep. They produce long wool in shades of brown, black, and white that provided early weavers with a range of natural-colored yarns.
Think about It
Almost all Navajo pictorial weavings depict objects or scenes that are common on the native lands. This one shows "Tsé Bit' a'í", or rock with wings. Better known by its Anglo name, Shiprock is situated on the Navajo Reservation and sacred to the Diné's culture. For centuries it was only seen by American Indians. Today it is a well-known landmark of the American Southwest.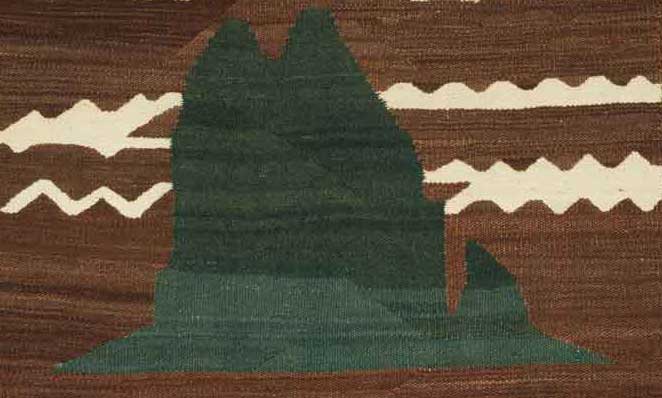 Did you know?
When you visit Williamsburg, look for our rare breed Leicester Longwool sheep in the Historic Area. They are sheared yearly and the wool is used by Colonial Williamsburg weavers.